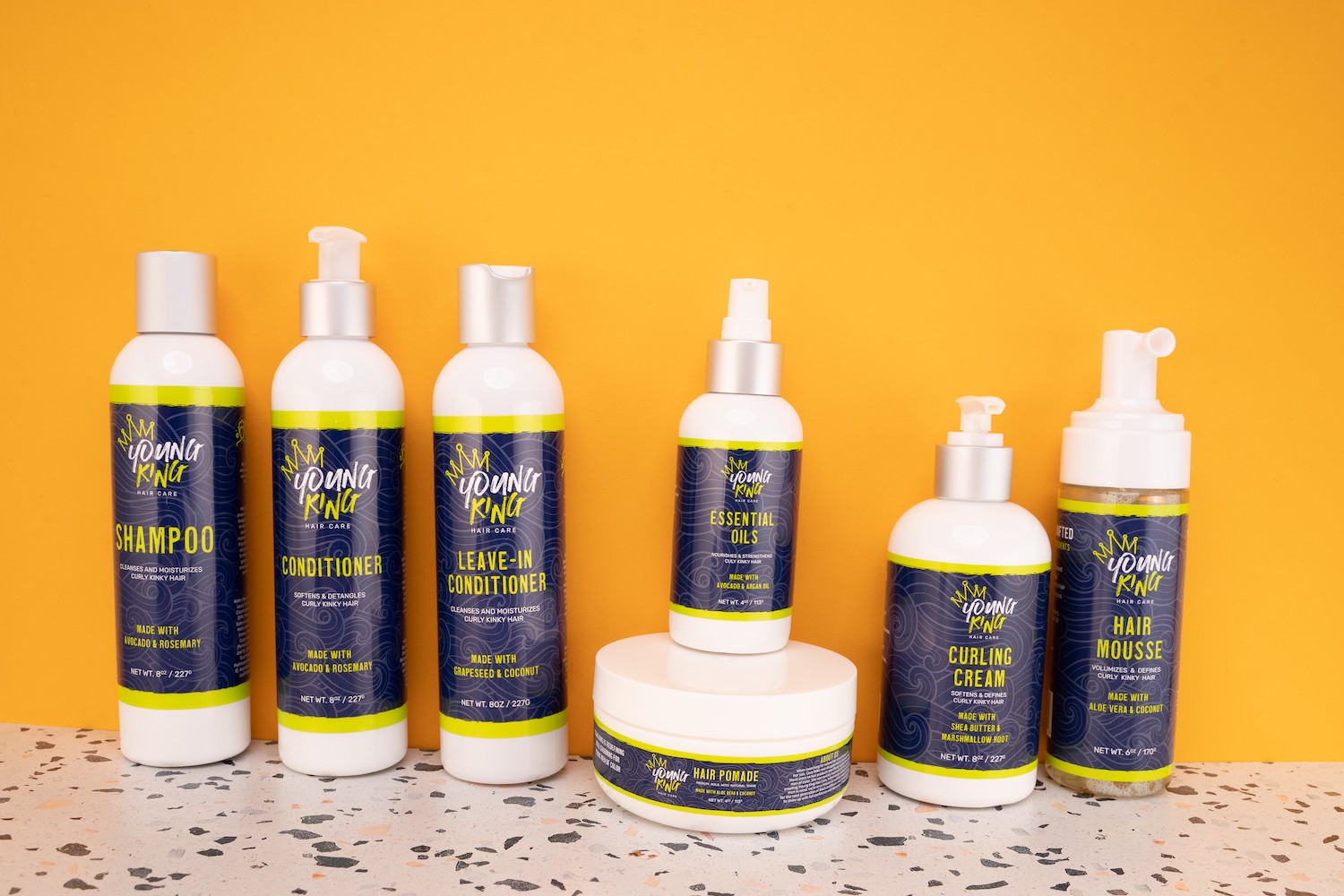 Young King Raises $1.6M In Seed Round Led By SheaMoisture Co-Founder Richelieu Dennis's New Voices Fund
Young King, a haircare brand catering to young Black boys, has raised $1.6 million in a seed round led by SheaMoisture co-founder Richelieu Dennis's venture capital firm New Voices Fund.
The round closed last year and helped Young King, which launched in December 2019, support retail partnerships with Target and Walmart. Early this year, the brand expanded to 400-plus Target doors and doubled its stockkeeping unit count—from three to six—at the mass-market chain. Young King's assortment priced from $9.99 to $12.99 contains Kids Curling Cream, Kids Leave-In Conditioner, Kids Essential Oils, Kids Shampoo, Kids Conditioner and Hair Pomade.
"We were completely self-funded and bootstrapped all of our first year in business, but we had some really great opportunities within year one to really ramp up our distribution having gained partnerships with both Target and Walmart," says Cora Miller, who founded Young King with her husband Stefan. "We had these huge growth opportunities and didn't want to miss out on them because of the lack of funding."
The funds will also be used to fast-track product innovation. Young King is set to enter the skincare category in the spring. "We believe that we can become the leading brand for young male personal care needs," says Miller. "So, as we think about our innovation pipeline, we really want to create a clean and modern approach that supports hair and face and body and other personal care and well-being needs for young men of color. Our goal is to meet them where they're at from a very young age until they develop into young adults."
Young King's funding places Miller in a small pool of Black women who have raised $1 million or more. It's a group she's proud and, in some ways, ashamed to be a part of. "I feel extremely blessed and humbled to be in that position, but, at the same time, how can we change this landscape to make it possible for women of color to secure the funding they need to make their business grow?" says Miller. "We have amazing ideas and amazing solutions for real problems that we face every day, not just for people of color, but for anyone. So, how can we get more financial capital fuel behind these ideas?"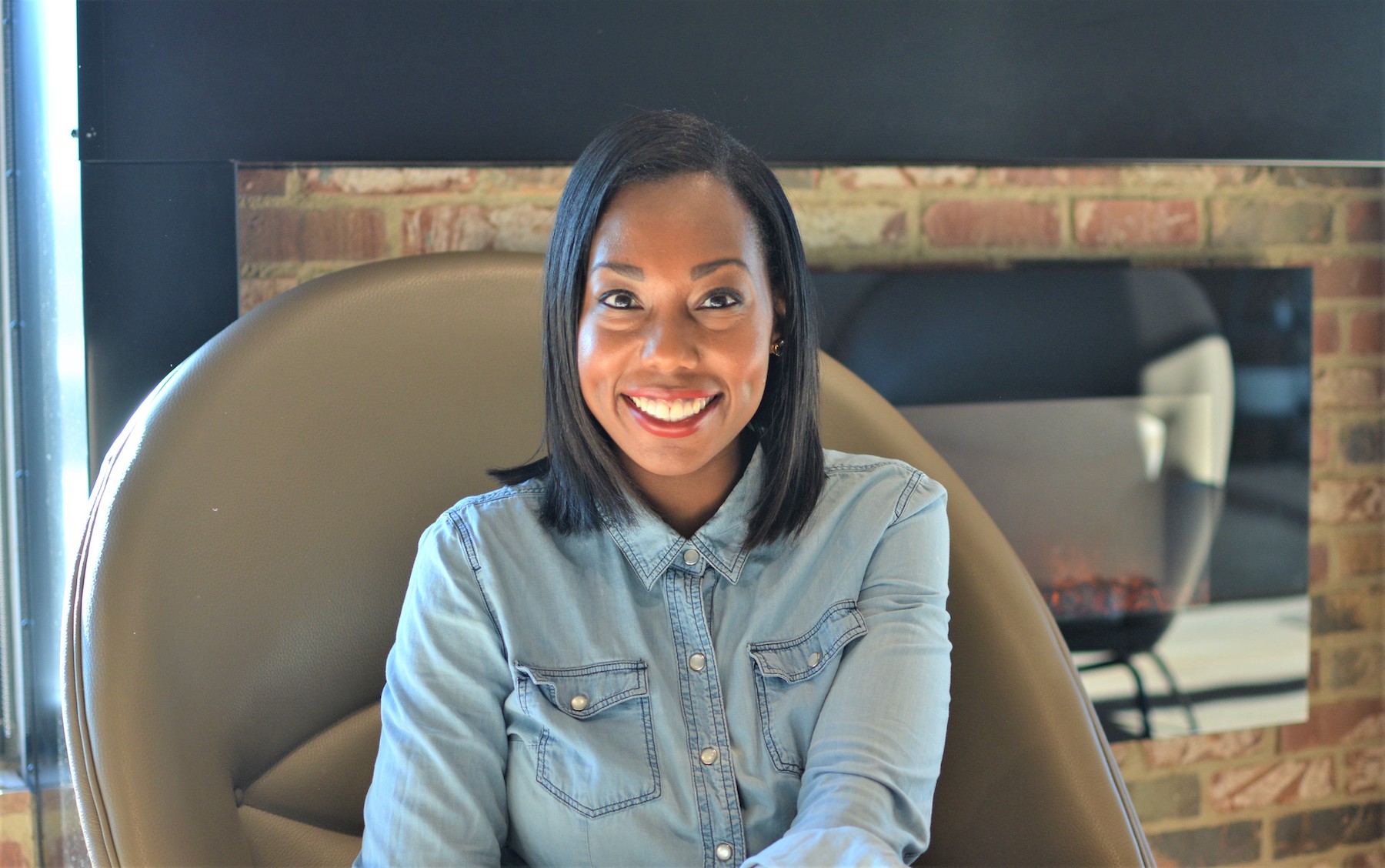 Miller and her husband didn't want to go the institutional fundraising route initially. They tried securing funding through other methods—purchase order financing and business loans, for example—but didn't qualify. Prior to the $1.6 million round, they relied on their savings, personal loans and grants to keep the brand going. Young King was a recipient of a grant from Glossier. It got to a point, however, where the brand was tapped out and had to explore institutional options.
Miller's hesitancy stemmed from concerns about what ceding equity could mean for Young King in the future. In addition, she was turned off by the horror stories she'd heard from brand founders about not raising sufficient funds. On top of that, fundraising requires time, energy and diligence that she didn't necessarily have. Along with running  Young King, she was still working a full-time corporate job when she embarked on fundraising. Miller describes the fundraising journey as being "really mentally draining. She says, "It just felt like I kept having to prove myself, and validate and underscore why I was capable of managing this company, this business and growing it to the potential that it has."
Finding the right partners restored Miller's hope in the process. "You want to have investors that are supportive, helpful, thoughtful and that will provide guidance and even encouragement when things aren't going well," she says. Dennis ticked those boxes for Young King, plus he understands the category and the market. Miller says, "He literally carved out the natural hair space, so what better partner to have than him?"
"How can we change this landscape to make it possible for women of color to secure the funding they need to make their business grow?"
Along with co-founding SheaMoisture and its parent company Sundial Brands, which are now in Unilever's portfolio, Dennis is behind Essence Ventures, a company that recently purchased BeautyCon. In 2020, Dennis stepped down from a leadership role at the magazine Essence after allegations it had a culture of bullying, sexual harassment, colorism and more were made by Black Female Anonymous, a group of Essence employees. An internal investigation found no evidence that Dennis was involved in fostering a toxic culture.
Miller believes being selective about investors is paramount—and advises fellow brand founders to be incredibly picky. "You're with these individuals for life essentially. I mean, they're literally a part of the fabric of your business," she says. "Just be really thoughtful and recognize that you have a choice. Yes, you may be desperate for money, but you have a choice. So, make really smart decisions around the kind of those partners that you bring into the fold."
Miller stresses that founders have to be confident in their abilities and know what their business stands for because they'll be challenged throughout the fundraising process. She says, "I tell other women all the time, if you fully understand and comprehend your why, and go back to why you created your business in the first place, that'll give you the strength to keep going."
Miller's why is her son Kade and all of the little Black boys who look like him. "He's the inspiration, and I very much want to create that path to wealth that we don't have in our family for him so that he can have a company when he gets older," she says. "You think about all of these things as you're building and as you're taking on investment because, at the end of the day, you want to do what's best for you and your family."