ZitSticka Secures $5M In Series A Funding And Readies For Ulta Beauty Launch
ZitSticka aims to be a breakout star of the breakout segment—and it's just been given fuel to help it get there with a $5 million series A funding round led by venture capital firm BFG Partners.
Launched in February with a single product, zit sticker Killa, the digitally native brand is duking it out in an increasingly crowded field of pimple patch purveyors that includes Cosrx, Peace Out, Hero Cosmetics, Rael and Starface. It's distinguished itself by being vocal about acne acceptance and selling aesthetically-pleasing products that move beyond the satisfyingly-sucking benefits of simple hydrocolloid circles. It plans to continue to separate from the pack with a strong retail play—ZitSticka is popping into Ulta Beauty in January—global presence and robust marketing machine.
"We are about destigmatizing acne and changing the conservation around it. As we say, 'Zit happens,' and it really does happen to everyone," emphasizes Daniel Kaplan, who founded ZitSticka with his brother-in-law Robbie Miller. "The brand is also about beautifying acne treatments. No longer do acne treatments need to be medicinal black and white-looking products. They can be sitting beside your Drunk Elephants, Tatchas and Summer Fridays. We are really changing the way people look at acne and acne treatments."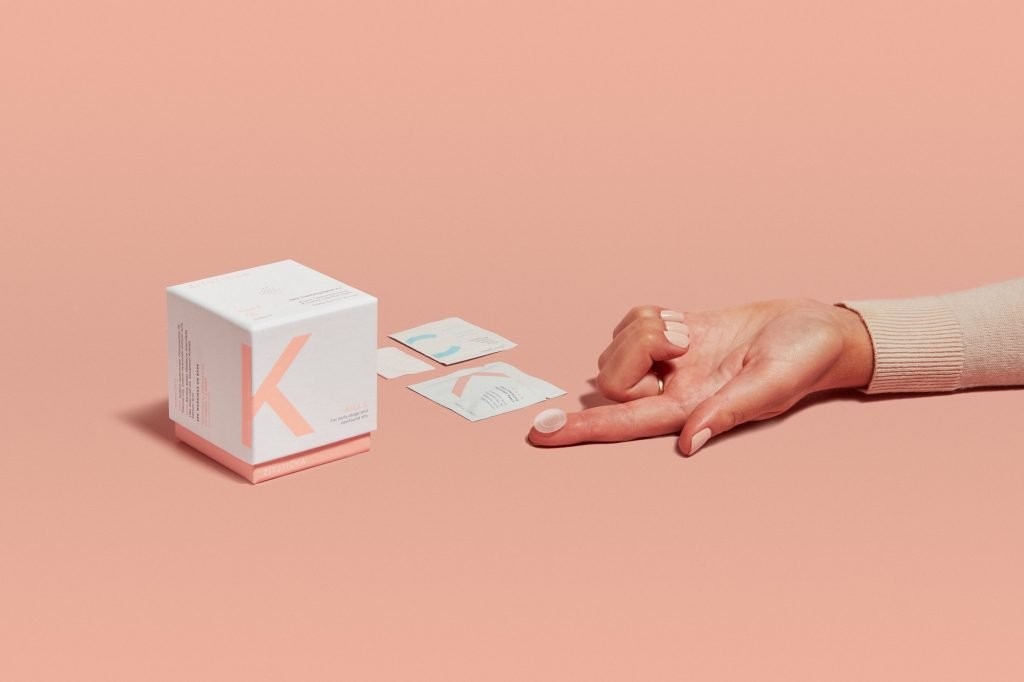 ZitSticka packages its Killa patches in an Instagram-worthy white and orange 16-piece kit priced at $29 with eight of them and eight so-called Cleana pre-patch cleansing swabs. Each Killa patch features 24 of what the brand describes as microdarts—tiny needles finer than strands of hair—that drive the ingredients hyaluronic acid, niacinamide, salicylic acid and oligopeptide-76 into the spot that could erupt into a pimple and dissolve in about two hours.
"What do you do when a pimple is coming on, but it hasn't actually taken shape yet? That's where Robbie and I wanted to innovate. We wanted a product that could nip a zit in the bud early as opposed to after its lifecycle," says Kaplan. "After reading scientific white papers, we found a manufacturer pioneering transdermal patches. They create microneedle patches for the medicinal space. They have hyaluronic acid and insulin in them for diabetics. We leveraged the delivery system for the acne space and created a product that can stop a zit from taking shape."
"We are really changing the way people look at acne and acne treatments."
ZitSticka won't remain a brand focused on a single patch for long. A substantial portion of its series A funding will be used to prime the product development pump. Over the next 12 to 18 months, the brand anticipates staying within the acne category and unveiling fresh product around every six months. Although the majority of ZitSticka's sales are digital, the brand has quickly accumulated a diverse array of retailers. It's available at Barneys New York, Goop, Violet Grey, Boots, Net-a-Porter and Cult Beauty.
ZitSticka's pimple pride marketing prowess has been key to its speedy momentum. The brand premiered with a social media splash. In March, it released what it dubbed a zit service announcement starring Shaun Ross, Munroe Bergdorf, Lexy Panterra, Eugenie Grey and Sophia Hadjipanteli. In September, it rolled out a campaign titled "We Got You" spotlighting ordinary things people do believed to engender zits—not taking makeup off at night, eating diary and going through hormonal changes, for example—and delivered free Killa patches initially for four days to New Yorkers uploading posts with the hashtag #zswegotyou and, then, nationally for a day.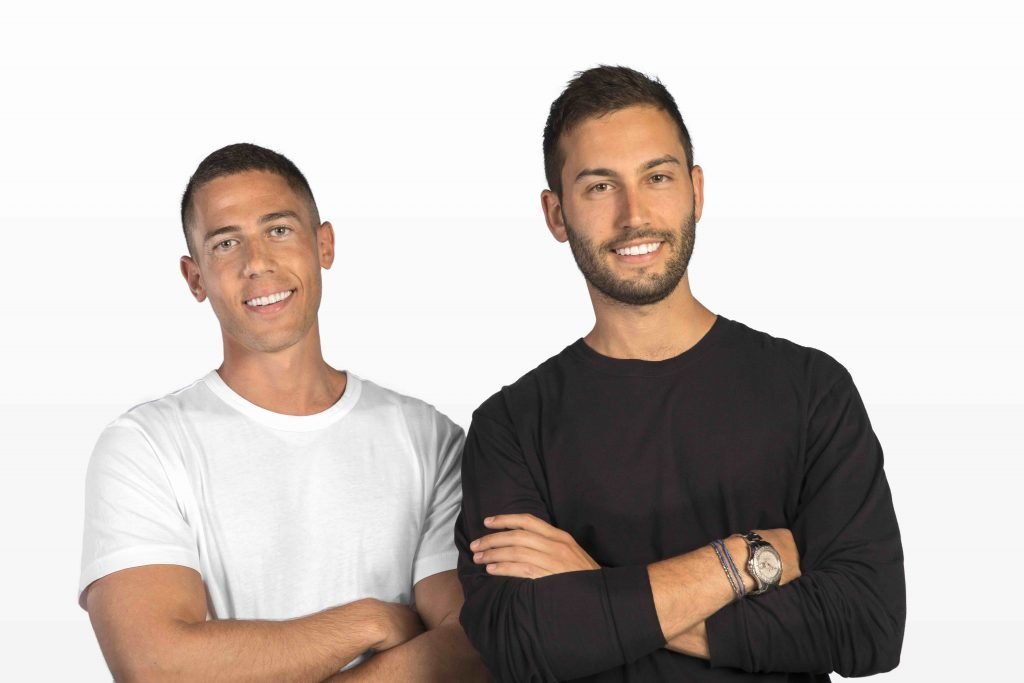 Kaplan and Miller declined to discuss revenues, but BFG partner Ben Fenton notes ZitSticka has built a following more typical of brands three to five times its size and age in a few short months. The pimple solution specialist has accumulated nearly 36,000 Instagram followers. Fenton says BFG usually invests in companies generating $1 million to $20 million in annual sales. ZitSticka is its only personal care investment so far. Before this year, BFG stuck to food, beverage and dietary supplement investments. This year, it closed a sophomore fund totaling $100-plus million that extends its reach to personal care and pet investments.
No matter the merchandise category, Fenton stresses BFG zeroes in on dynamic people, products, brands and strategies to guide its investments. "We are looking to back exceptional founders, and Danny and Robbie are world class. We have been extremely impressed with their collective experience, and how it translates to this business in personal care and the marketing side as well," he says. "First and foremost, as a minority investor, it's really about establishing a good relationship with and respect for the founders."
"The goal is to really own acne and be an unforgettable brand in the space."
Prior to ZitSticka, Kaplan was enmeshed in advertising sales at Signpost and AdRoll. Miller was in sales and marketing at Care Pharmaceuticals, ShopReply and Pinnacle, a pharmaceutical company that morphed into a beauty company with the introduction of natural skincare brand P'ure Papayacare. On top of those roles, he was formerly investor relations director at FlashFunders, an online equity funding platform at which he learned about what it takes for emerging brands to secure capital.
Kaplan and Miller amassed $2.75 million in seed funding to get ZitSticka off the ground. Originally, the brand was headquartered in Sydney. It's now based in New York and has nine employees, notably CMO Joshua Metz, previously director of marketing at Tinder. For ZitSticka's series A investment, Kaplan and Miller sought partners with experience scaling brands. In addition to BFG, Interplay Ventures, Silas Ventures and Propeller Industries were involved in the recent round.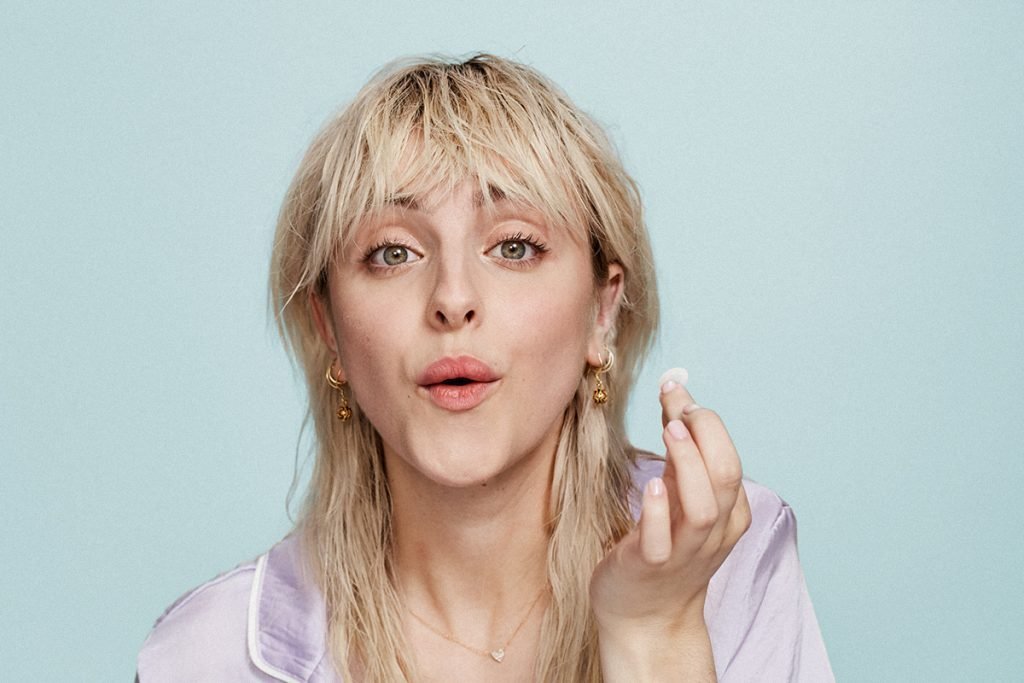 The investors are betting the accelerating acne product category dominated by legacy brands like Neutrogena, Proactiv and Clearasil is open to an upstart that can gain significant share. "The goal is to really own acne and be an unforgettable brand in the space," says Fenton. "If the brand performs as we all hope and expect, it will be a fantastic brand with profitable products in a large and growing category within skincare that will be really attractive to strategic and financial buyers."