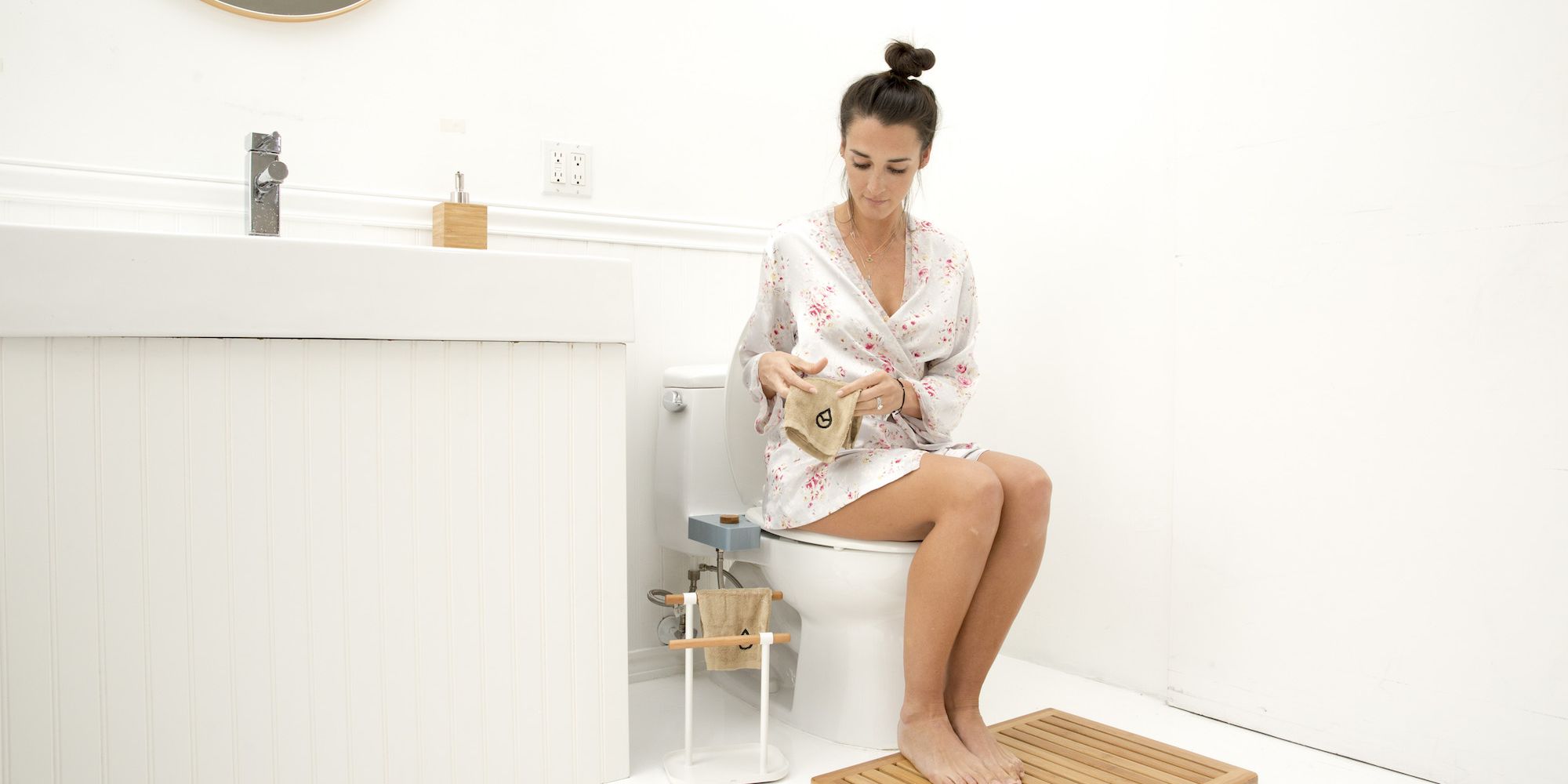 The Backside Is Moving Front And Center In Beauty
Beauty is going bottoms up as butts become the next big to-do in the industry.
The move to the rear follows an onslaught of wipes, serums, washes, mists and oils from brands such as The Honey Pot Company, Fur, Lady Suite and The Perfect V formulated specifically for the vulva and bikini area that take products for the nether regions to new millennial-scaled heights. Retailers like Free People and Revolve seized upon the stylish feminine hygiene and self-love trends by bringing in vaginal training tools like Yoni eggs and discreet vibrators, and rump releases stand to be their latest shame-busting merchandise endeavors.
With a woman's naughty bits well-covered when it comes to product portfolios, beauty and wellness brands are looking to crack open the unisex butt market. They're offering merchandise that ranges from sheet masks to soothing soaks to stylish bidets in the expectation that the seat market could be ample.
"We've seen the vaginal care and self-love categories explode, and we are trying to find the next step," says Jess Richards, founder of Brooklyn beauty haven Shen Beauty and beauty director for Free People. Free People recently added butt sheet mask brand Bawdy to its beauty assortment. Richards figures, "If women are buying our workout clothes and vaginal care and, if a sheet mask will lift and tighten their butts, they'll want to buy it."
Bawdy's sheet masks join a growing butt beauty selection of scrubs, creams, masks and oils from Instafamous brands like Anese and Sol de Janeiro aimed at treating the other set of cheeks. The products promise to smooth, tone and plump skin, reduce cellulite and stretch marks, and address booty acne. 
"Outside of our face, the next most photographed part of the body is the butt," says Bawdy founder Sylwia Wiesenberg. "Kim Kardashian and J. Lo, they show their butts. Now, there's the focus of the sexuality of the butt. It's is such an important muscle that, for years, we neglected."
Wiesenberg believes that a perfect storm of Instagram, SoulCycle and skimpy swimwear is pushing women to pay attention to their derrières. "People think it's very tough skin. In fact, it's really delicate. Our age shows as much on our butt as it does on our face. The skin gets soft and wrinkled, especially if we don't develop muscle. After 30, you have to start fighting gravity. Our bikinis are getting smaller, we show more, it's time to take care of the butt."
Another national retailer buying into butt beauty is Credo. Bawdy's line of four masks entered its clean beauty locations this month. Michelle Connelly, director of merchandising and planning at Credo, says, "I loved the concept because it sounded so unique and fun. In the clean beauty space, everything tends to be quite serious, so I really appreciated Sylwia's approach. Not only is it important to take care of the skin on all parts of your body, but also you can have fun doing it. Butt care is still very novel in the beauty space. I'm happy to see the growth of body care overall within clean beauty, butts included. It doesn't really make sense to use clean products on the face and conventional everywhere else."
"People think it's very tough skin. In fact, it's really delicate. Our age shows as much on our butt as it does on our face." -Sylwia Wiesenberg
Though provocative, booty beauty is not a new idea. In the aughts, we all clutched our collective pearls when news spread of California spas offering clients anal bleaching services. Intimate are skin lightening has only gained steam over the years, with high-end medi-spas like Manhattan's V-Spot offering treatments like V-lighten, which uses lasers to lighten vaginal and anal skin. Spa industry entrepreneurs like Cherie Dobbs have created protocols for tush treatments — from cheek-exfoliating facials to non-laser lightening services. "I started seeing a lot of clients coming to me to address discoloration," explains the Dermastart President and CEO who developed a five-product hydroquinone-free range of intimate area brightening products, that includes in-spa treatment and at-home care, for her Prana SpaCeuticals line. "We've come up with a good system that [helps discoloration] around the anal area and the labia. We get right into the whole intimate area. It really hasn't been addressed at the level that we're doing it."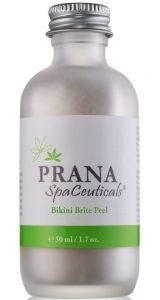 As clients came to Dobbs for their naughty bits care, she quickly saw other below-the-belt issues that people were struggling with. "Everyone had tons of breakouts. I said, 'We need to start doing Fanny Facials.'" After questioning her clients about their bumpy backsides, Dobbs discovered that dirty jeans are a common culprit. "As girls, we don't like to wash our jeans every time. Well, you're sweating, you're producing bacteria, [the jeans are] coming on, going off, and that creates bacteria that's going to cause irritation." The Fanny Facial, which not only treats pimples but also addresses skin woes like ingrown hairs, keratosis pilaris and folliculitis, starts with the Hoo Haa Cleanser from Prana SpaCeuticals' intimate brightening line and then uses a combination of Dobb's Bumpy Butt Blaster, Bumpy Butt Masque and a salicylic acid solution to treat, soothe and prevent breakouts. "This was a topic that no one really talked about, and I think women just didn't know where to go," admits Dobbs, who also formulates above-the-belt products, like her best selling Dirty Lash lash extension cleanser. "I realized that there's a huge need for this in the industry."
As names like "Fanny Facial" and "Bite It" imply, burgeoning butt-focused brands are using humor to get consumers interested in comprehensive bottom care. Pre-poop toilet spray Poo-Pourri takes advantage of the amusement associated with behinds, as does modern bidet brand Tushy, which calls upon its audience to "stop wiping your butt." "100% of the world's population poops. There's not a lot of conversation around it, and there's not a ton of products around it, at least in the United States," says Jason Ojalvo, who joined Tushy as CEO after it raised $1.5 million in seed capital.
Tushy employs an in-your-face marketing style to make consumers feel comfortable about bathroom matters. Earlier this year, Tushy hosted a "poop-up shop" in SoHo with Poo-Pourri. "It was our two companies coming together, creating all these crazy installations that drew instagram influencers and fans to take pictures inside all these toilets, a giant ball pit in a toilet and a photo booth that we put into a porta-potty with a disco ball and twinkly lights," details Ojalvo. "We're trying to do more and more marketing stunts to get us in front of the press and, then, in front of consumers to have more people talking about cleaning your butt."
As brands and consumers open up about butts, they're freer to delve into into various butt issues, hemorrhoids in particular. The brand Earth Mama Organics confronts hemorrhoids with two products it previously had oriented to new mothers. Those products, Herbal Perineal Spray and Organic Perineal Balm, have been renamed from New Mama Bottom Spray and New Mama Bottom Balm.
"This was in part to communicate that it's not just for new mothers because, yes, non-pregnant people are definitely interested in soothing hemorrhoids or just plain old irritated skin," explains Earth Mama Organics founder and CEO Melinda Olson. The shift she's noticed in consumer understanding and receptivity over the past few years has been stark. "About six years ago, we had a post on Facebook reported and removed because it pictured a woman breastfeeding her baby. So, talking about things like the perineal area — or even knowing what that is — was definitely taboo," says Olson. "Now, people are not only willing to read about perineal care, they're willing to talk about it."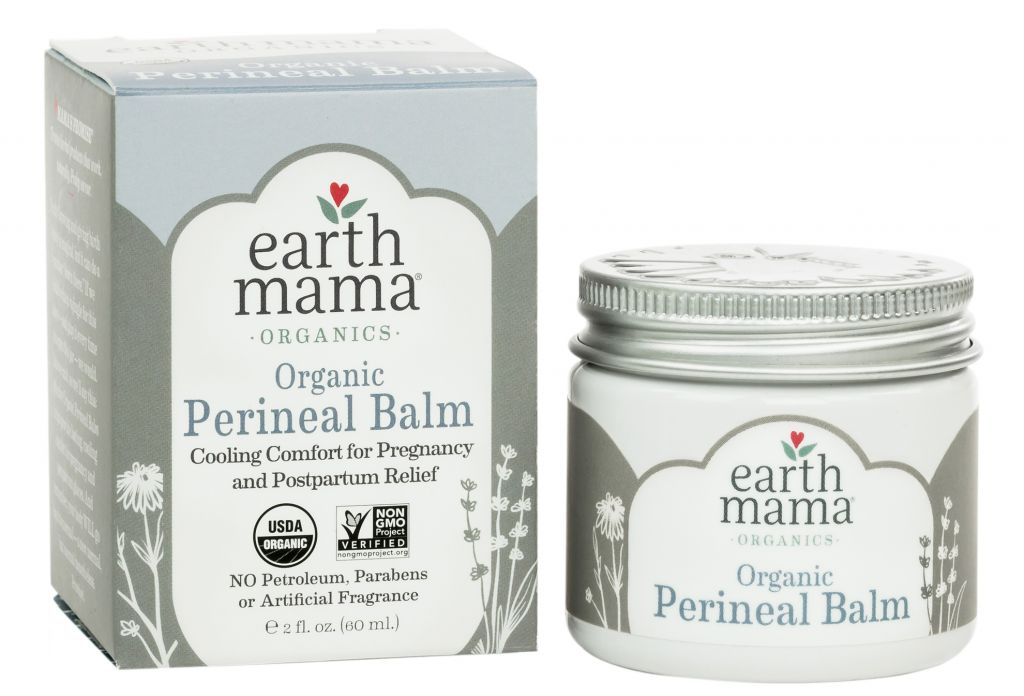 Many consumers are still shy to converse about their bottoms with brands, lest they display ignorance about human anatomy and functions. While humor might nudge curious customers out of their shells, education is key to convert a query into a sale. "When we first formulated these products, there were no non-toxic options in the market for hemorrhoidal or vaginal care," says Olson. "The entire perineal area — and that includes your vagina and anus — is a mucosal membrane. It's delicate, it's sensitive, and everything you put down there will be rapidly absorbed into your system. In that sense, education is really important. Knowing how your body works matters. That's why we always advocate that you take care down there. Always read the label because, the more you know, the better."
The need for judgement-free consumer education may be most pressing in the adult toy segment, where the butt has increasingly been a main attraction. Sex educator Alicia Sinclair launched butt sex toy manufacturing company, b-Vibe, because she detected a hole (sorry) in the adult pleasure market.
"There was a real lack of innovation in both the development and the presentation," says Sinclair. "The butt is the final frontier, but it's also the equalizer because everybody has one, and everyone can experience pleasure from it. And that's regardless of your gender or your sexual orientation. To partner it with education also felt really necessary because there's so much misinformation, and there wasn't a lot of quality content that was non-gendered and that felt really sex positive."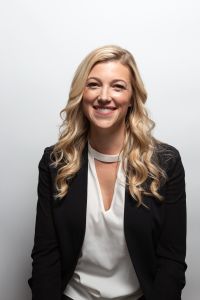 In the three years since launching b-Vibe, Sinclair says she's had seen a significant decrease in consumers' unease about anal products, and she credits her brand's educational approach. "I really believe that we were able to help change the conversation around that in the way that we presented our educational materials," she says. With sensitive self-care subjects, Sinclair recommends recognizing that conversations can make people uncomfortable. "You have to [say], 'Hey, I see you, and I'm going to meet you where you're at and also help educate you in a way which is fun. There's nothing wrong with having a lot of misinformation, and there's nothing wrong with feeling really ashamed from the social stigma that you've grown up with.'"
"The butt is the final frontier, but it's also the equalizer because everybody has one, and everyone can experience pleasure from it. And that's regardless of your gender or your sexual orientation." -Alicia Sinclair
As consumers become more comfortable speaking about and spending money on butt care products, beauty and wellness brands and retailers have the opportunity to capitalize on the emerging trend. "It's a new market, just like ingestibles two years ago, when buyers were really reluctant to be involved in ingestible beauty," says Wiesenberg, who also founded protein powder brand Dope Naturally. "Now, they see the demand, customer-driven proof that the product sells. It's the same with the butt mask. I believe in it. The whole company is not just to be seasonal and Instagram-driven, like, 'Look at my ass with the mask.' I'm creating a butt galaxy."
While her organization has yet to receive any booty beauty submitted to them for sales representation, Therese Clark, partner and CEO at beauty brand development and sales agency Creme Collective, isn't surprised fannies are becoming fashionable in beauty. "As someone who owns a vulva skin care line, I say, 'Why should faces get all the love?'" declares Clark, who released botanical vulva care oil Lady Business this year. "We're in a time where embracing all of our body parts and taking care of our bodies as a whole reflects elevated self-care. At the same time, I know that insecurity around a body part can be part of that. Are marketers playing off that insecurity? Maybe. I think it's nice that, if you are focusing on your butt, whether from a positive mission or even out of insecurity, there is a solution."
TAKEAWAYS
Due to the waning of taboos around butts as well as the rise of the body-positivity and self-care movements, posterior beauty and wellness products have become a growing area of interest for stores and consumers.

Independent beauty and wellness companies have created stylish butt products to meet increased customer demand.
Some companies have chosen to rebrand butt area care products to appeal to a wider, unisex audience.
Education and humor have been keys to making consumers feel comfortable exploring and purchasing butt products.