Longtime Beauty PR Pro Robin Tolkan-Doyle Launches Fair Trade E-Commerce Site Beautyologie
In March last year, as the pandemic took hold in the United States, longtime beauty public relations professional Robin Tolkan-Doyle had to scramble to return to the country from India, where she was on a trip she'd dreamed of her entire life.
"It was a total 'Eat Pray Love' type of thing. I went to India, and I realized what I wanted to do was create a space for social change that educated consumers here not just about the ingredients in their beauty products, but really where they come from," she says, adding, "I want people to think a little bit more. I feel like we all live in a bubble, especially in this past year when we are literally in a bubble and, since beauty is what I know, how could I take that and change the way people think about products?"
Tolkan-Doyle is attempting to instigate change with Beautyologie, a new e-commerce destination focused on fair trade brands with ethically formulated products. It's premiering with 16 brands across skincare, haircare, fragrance and makeup, including Shea Yeleen, Ayr Skin Care, Kaibae, Arbor Mundi, Terres D'Afrique, Silktage, Some Moroccan, Odylique, Katari Beauty, Tierra & Lava, True Moringa and Love, Indus.
"Some of the brands are really small. They're just people passionate about trying to do something they feel good about at the end of the day," says Tolkan-Doyle. "They aren't giving a couple of percent here and there to look good. They're truly working with people and co-ops in the developing world to create their products, and there are real stories behind them. They don't do it to get attention. They're doing it because it's what it's all about for them."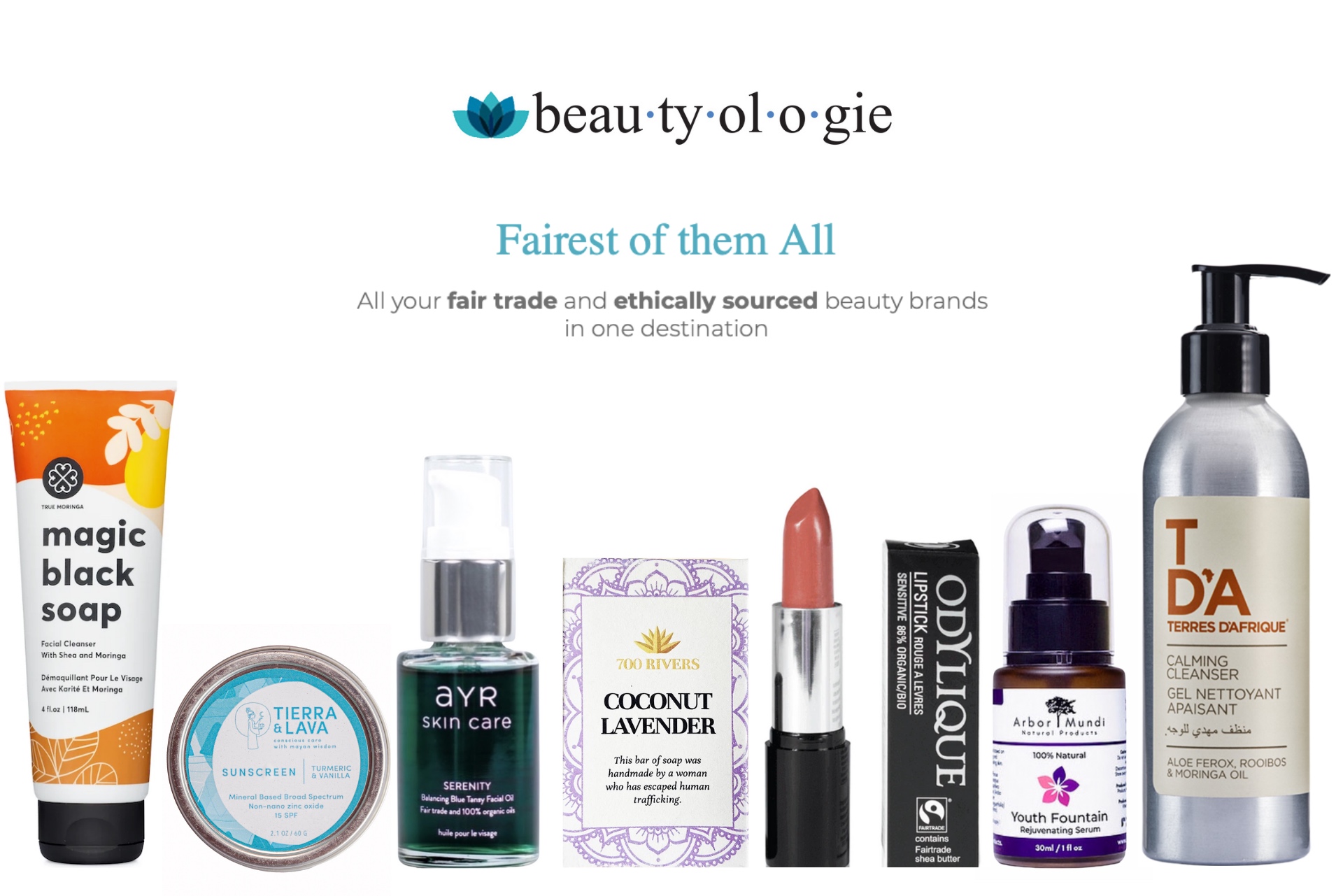 The brands carried by Beautologie adhere to the 10 main principles of the fair trade movement. Among them are paying local living wages, avoiding child and forced labor, ensuring safe and healthy working conditions, and respecting the environment. While Tolkan-Doyle explains it can be an expensive, lengthy process for ingredients to become certified fair trade, many of the brands use fair trade-certified ingredients in their products.
"As a social entrepreneur working to create ethical supply chains in the shea butter space, working with Beautyologie will not only help me amplify my brand, but it will also connect me to other brands who have a similar ethos within their business models," says Rahama Wright, founder of Shea Yeleen. "Ultimately, the community created through this platform will allow each brand to increase sales and scale our impact."
Beautyologie's website is designed to burst with colorful photography spotlighting people across the world that constitute the beauty supply chain, and informative content about the supply chain and the brands and products that depend on it. "I want it to be the opposite of very minimalistic white space, what everything looks like now," says Tolkan-Doyle. Once global travel isn't disrupted by the coronavirus, she plans to visit places the brands obtain ingredients from and cover her experiences on Beautyologie. Currently, there's a Beautyologie TV section featuring videos from brands.
Consumers shopping the site can peruse the assortment by product category, brand and country of origin. In addition, they can view a map of the world to be directed to products from different nations. For example, consumers clicking on Morocco will discover products from the brands Silktage, Terres D'Afrique and Some Moroccan containing ingredients sourced from Morocco.
"I want Beautyologie to be the beauty marketplace for fair trade and ethically sourced beauty brands, and I want to create this brand that other brands are going to want to be a part of."
The majority of Beautologie's brands are handling fulfillment via a drop-ship model. However, the site is buying inventory from select brands, particularly those headquartered outside the U.S. Tolkan-Doyle expects to grow Beautyologie's roster of brands.
"I want Beautyologie to be the beauty marketplace for fair trade and ethically sourced beauty brands, and I want to create this brand that other brands are going to want to be a part of," says Tolkan-Doyle. "I want to create a family of likeminded beauty brands from around the world, like a mini ethical Amazon. I don't want to be the biggest thing in the world. I just want to be in my lane and be happy."
She continues, "I've been representing brands for years and years, and I want to take everything I've learned and use it on this now, making Beautyologie my client. If this is something a brand things they can be a part of, I would love to engage with them about what makes them unique."
The fair trade movement is tiny relative to overall global trade, representing only .1% to 1% of the worldwide flow of goods. Still, it's increasing. In 2018, Fairtrade International products generated 9.8 billion euros in revenues or nearly $12 billion at the current exchange rate, according to Statista, up from less than 1 billion euros or about $1 billion in 2004. Tolkan-Doyle believes fair trade products will mount in relevance in the beauty industry. "The younger generation is much more open and aware than we were growing up," says the mother of two. "The younger generation of people would be interested in these products."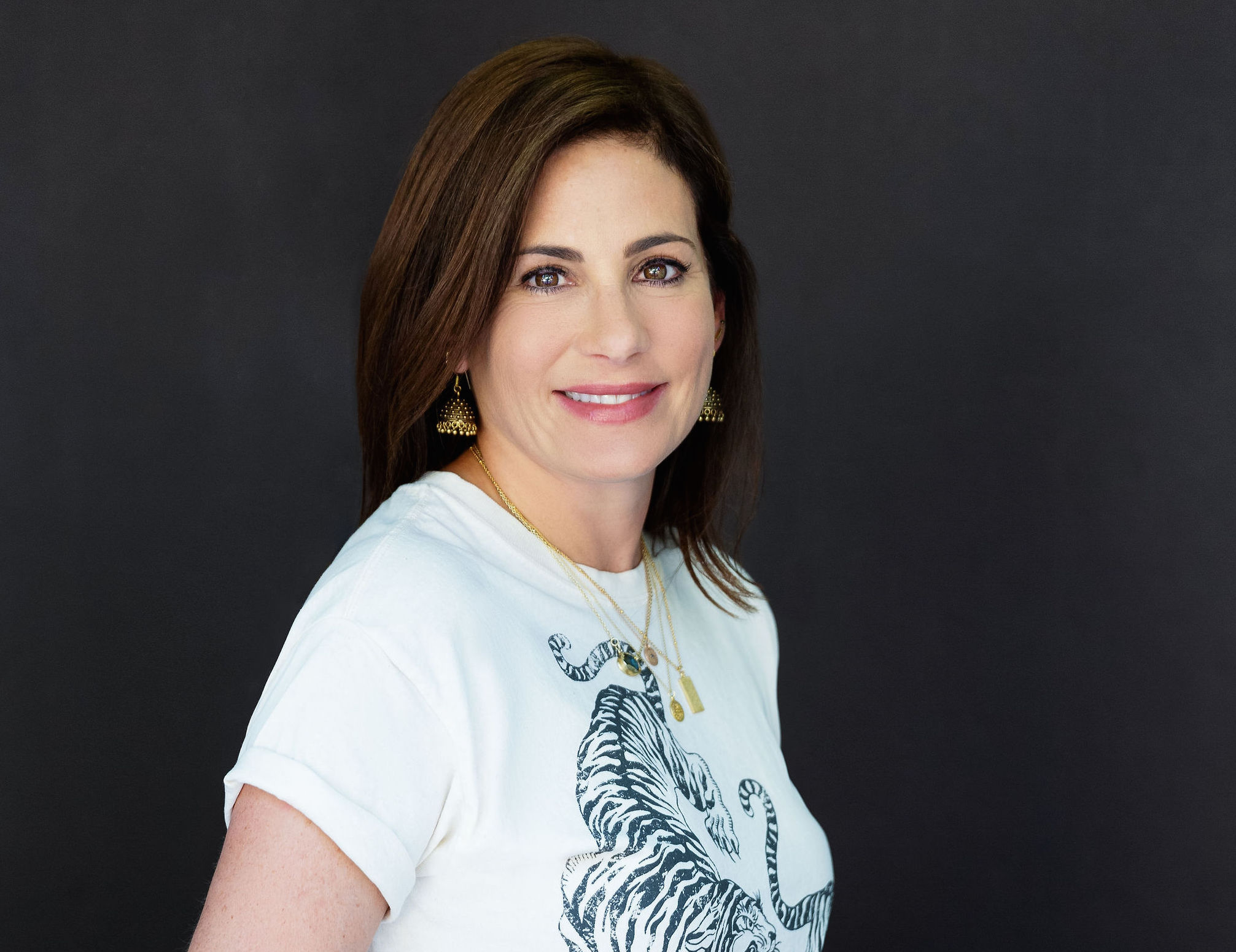 Beautyologie isn't Tolkan-Doyle's first entrepreneurial foray. A beauty writer prior to jumping into PR, in the late 1990s and early 2000s, she had a brand called Wrap Star that sold headbands constructed to not give wearers headaches. Tolkan-Doyle would hand out Wrap Star headbands to interview subjects and land them in publications. At its zenith, Wrap Star was stocked by about 200 stores. Following Wrap Star, she launched a line of reversible children's apparel called Innies & Outies.
Tolkan-Doyle entered the PR industry at the prompting of Jackie Horrick, a friend and the founder of Alternative Outfitters, a vegan accessories line she turned to Tolkan-Doyle to secure media exposure for. In 2006, Tolkan-Doyle established Charmed PR. In the last few years, as beauty and fashion media has become driven by affiliate marketing and influencers, she started yearning for another outlet. "I realized I wanted to make more of an impact and do something a little bit more challenging," she says.
Tolkan-Doyle has invested $10,000 in getting Beautyologie off the ground. She doesn't have a specific target for annual sales, but is hoping the site will eventually be able to support her. Charmed PR will maintain a limited client base. "I would love Beautyologie to become a site that is truly embedded in doing better for the planet and for people," says Tolkan-Doyle. "Everyone works so freaking hard. If you spend your money, don't you want to spend your money on something good?"