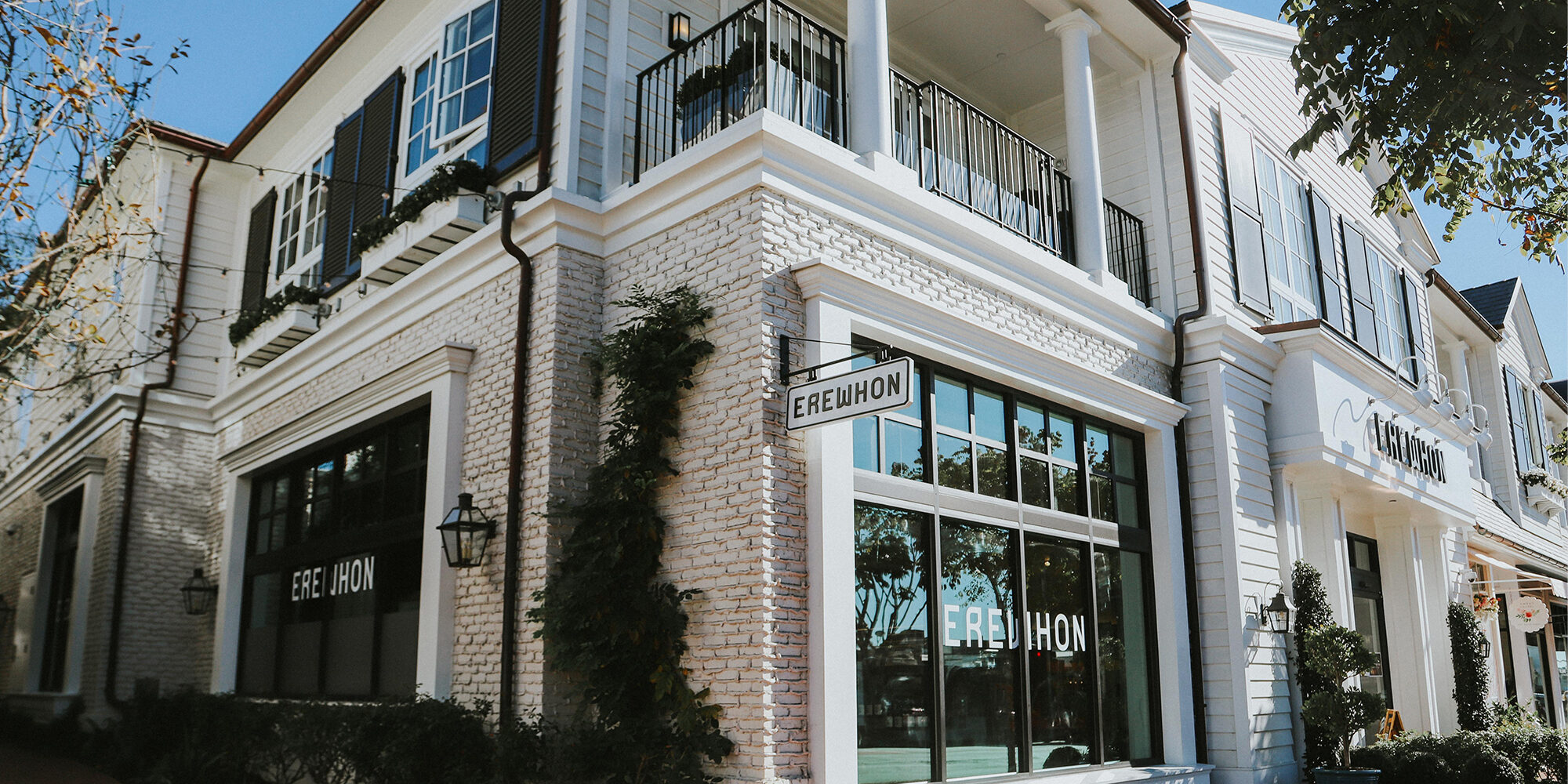 The Buying Strategies And Trends Steering Beauty Assortments At Erewhon, Shen Beauty And Moda Operandi
Consumers with considerable discretionary income continue to spend handsomely on beauty products, leading last year to growth in the prestige beauty segment outpacing growth in the mass-market segment, according to research firm Circana. To keep them shopping, luxury retail buyers are busy curating high-end assortments and acting as tastemakers for their clientele. 
To better understand what makes luxury beauty tick, Beauty Independent gathered three beauty retail executives—Maren Giuliano, VP of health and wellness at upscale grocer 

Erewhon

, Jessica Richards, founder of boutique 

Shen Beauty

,

and Jessica Matlin, director of beauty at e-commerce destination 

Moda Operandi

—

for a recent In Conversation

webinar

. During the webinar, they discussed the beauty trends that are exciting them most, buying strategies, exclusivity arrangements and the preferences driving consumer behavior. 
Shen Beauty
Shen Beauty's assortment is packed with beauty products from prestige beauty brands such as Augustinus Bader, Alpha-H, Goldfaden MD, Irene Forte, Oribe and Vintner's Daughter. The Brooklyn store also offers services, including facials and waxing. 
Shen Beauty was in the middle of moving locations when the pandemic forced it to close its brick-and-mortar business in the early spring of 2020. It took a hard pivot to e-commerce and kicked off a new website in early 2022. Admittedly not an e-commerce expert, Richards increased Shen Beauty's digital marketing spend to beef up online sales, but decided to pull back last September after examining the ROI.
"I don't have investment, and I'm not looking for a quick sale," she said. "I'm looking for more of a loyal consumer who comes to us for storytelling and understanding of a product and really wants us to be along with their skincare journey."
E-commerce currently accounts for about 15% of Shen Beauty's sales and is the third largest portion of its business behind store and service revenues.
Coming out of the pandemic, Shen Beauty's customers are hyper-focused on hygiene and tackling specific skincare concerns like anti-aging or hydration. They want products that work and are less concerned about  formulations being marketed as clean than they were in the past, said Richards. Shen Beauty's customers aren't afraid to spend, but they've become increasingly price-sensitive as inflation eats into their wallets.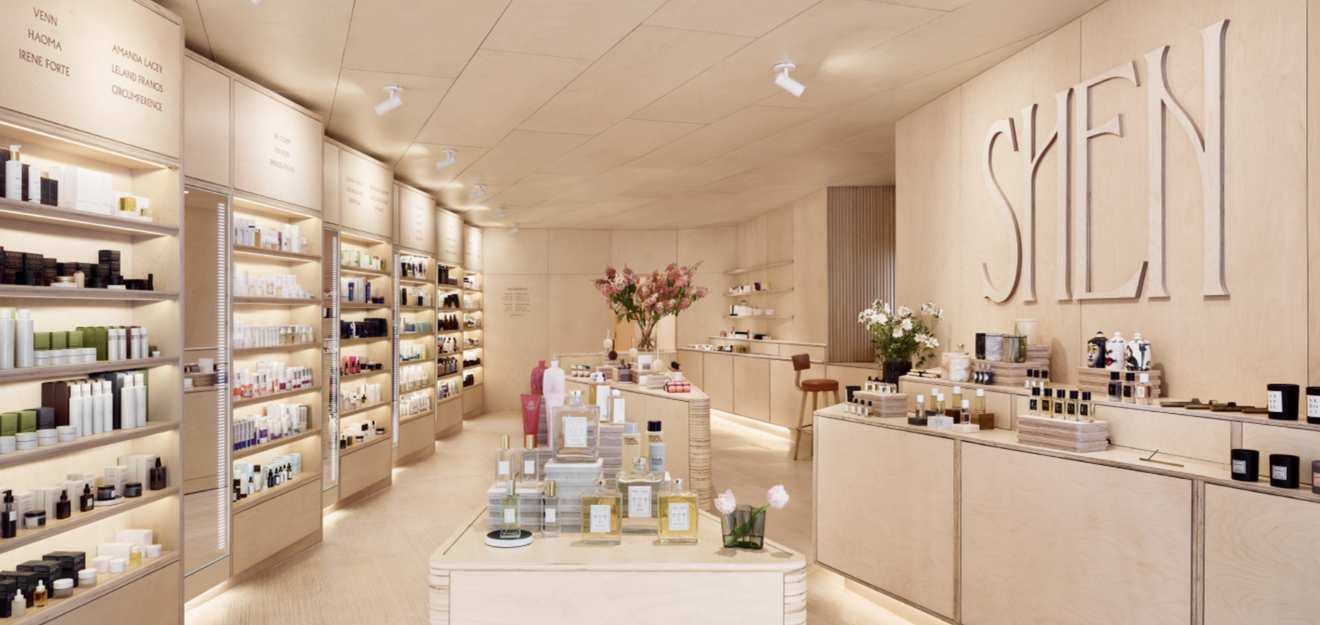 Exciting beauty trends: Richards is pumped about the technological innovations influencing product efficacy. Richards said, "We're in this pivotal moment where the efficacy of products has more of a meaning for people." 
Shen Beauty is looking to onboard more color cosmetics brands that tread the line between makeup and skincare. Richards highlighted the success of brands like Westman Atelier that infuse makeup with skincare ingredients. Shen is joining Adit, the retail matchmaking service owned by Beauty Independent parent company Indie Beauty Media Group, to aid in its search for new brands.
Buying strategy: Richards doubles down on emerging brands she sees potential in, but she doesn't take big swings on any one brand. "I may bring in a small new brand with five SKUs, but not a whole line of 60 SKUs. I don't allow vendors to ever dictate my buys," she said. "Do you want me to sell-through stock or do you want to sell-in? Sell-in and sell-through are two very different things."
Exclusivity: Established in 2010, Shen Beauty was able to secure more brand exclusives in its early years when the beauty retail landscape wasn't as saturated. Richards still aims for exclusivity of about six months, but isn't as determined to secure exclusivity deals as much as she was previously. "It's just harder to do now," she said. "Everyone sells beauty."
Sales tips: To win at Shen, Richard stressed brands have to support the partnership by investing what they can. She mentioned Vella Bioscience as a brand that's been highly supportive. It created single-use sachets that Shen Beauty sent out with e-commerce purchases. The sexual wellness brand also promoted the partnership on its social media channels, and its co-founder visited the store for an activation. Vella is among Shen Beauty's bestselling brands.
Erewhon
Giuliano, who had a 17-year tenure at Whole Foods, was drawn to Erewhon's mystique as the "it" place for health and wellness aficionados in Los Angeles. "Erewhon is more than just the products. There's a vibe and an energy there," she said. "Plus, it's small enough where you can work with small brands and not have to worry about getting them into 400 stores."
Seventy-five percent of the grocer's health and beauty assortment consists of supplements designed to improve skin health, nutrient absorption, immunity and signs of aging. Erewhon customers see beauty predominantly through the lens of wellness. However, they're willing to experiment and discover products when they walk the aisles of the grocer's nine locations.
Giuliano is carefully expanding Erewhon's assortment of clean skincare and body care, and seeking brands with the right product-market fit for the upscale grocer. She said, "We're a grocery store, so one of our challenges is making sure that we're presenting those brands in a way that's shoppable and doesn't feel like an afterthought for the customer."
Exciting beauty trends: Erewhon is hardly the only natural grocer in Southern California, and it's consistently aspiring to heighten the profile of its assortment in a competitive environment. At the moment, it's interested in partnering with brands distributed in more traditional beauty retailers like Sephora and direct-to-consumer brands nailing down their first physical retail partner. 
Erewhon represented sustainable beauty brand Uni's first retail partnership. "That's a model that we've been exploring more where we get a cut of the subscription going forward," said Giuliano. "So, merging the digital and the physical together [is attractive] since we don't do a lot of online business ourselves." 
Giuliano is keen on building the menopause product category at Erewhon and hunts for brands that have thoughtful, sustainable packaging. 
Buying strategy: Giuliano called herself a "gradualist" in terms of onboarding brands and usually takes three to five SKUs at a time from a brand.
Exclusivity: Erewhon strives to introduce new brands, but Giuliano said it doesn't mind if brands are at other retailers it deems complementary like Credo or The Detox Market.
Moda Operandi
Thirteen years after its launch, luxury fashion e-tailer Moda Operandi unveiled a beauty vertical in January. "It's almost like I have a shop-in-shop in Moda, and I'm able to curate these beautiful discovery brands," said Matlin. "We know our customer loves beauty, and she's looking for that newness." 
Moda Operandi is applying the principles it honed in fashion to its curation of beauty products. Matlin said, "The price of admission for brands at Moda is that they have to be exquisite. Does this surprise and delight us and feel absolutely gorgeous?"
Matlin keys in on brand founders during her vetting process to ascertain if they're simply following trends or crafting products they truly believe in. She singled out aesthetician Ivan Pol, founder of The Beauty Sandwich, one of Moda Operandi's bestselling brands, as a founder who's had an impact on her.
She said, "He didn't cook this up in his garage. He went to one of the most fantastic brands to formulate it, de Mamiel, which I was very impressed with."
Moda Operandi sold out of The Beauty Sandwich's $300 serum in three days. Along with the efficacy of the product, Matlin underscored that Pol's large client base and credibility in the industry has contributed to The Beauty Sandwich's strong performance. 
Exciting beauty trends: Skincare is Moda Operandi's biggest category by brand size, but makeup is its fastest-growing category, and Matlin is searching to amplify the makeup selection. She said, "While our core client is not price-sensitive, I do think we're in a moment of price sensitivity and makeup is a quick, fun purchase." 
Buying strategy: Driven to have a tight edit, Moda Operandi doesn't buy full lines from brands. Instead, it concentrates on hero products and lesser-known gems in brands' ranges.
Exclusivity: Although it's harder to secure exclusives for retailers than historically, Moda Operandi has been nailing them down, including with The Beauty Sandwich, Ever Amid and Révérence de Bastien.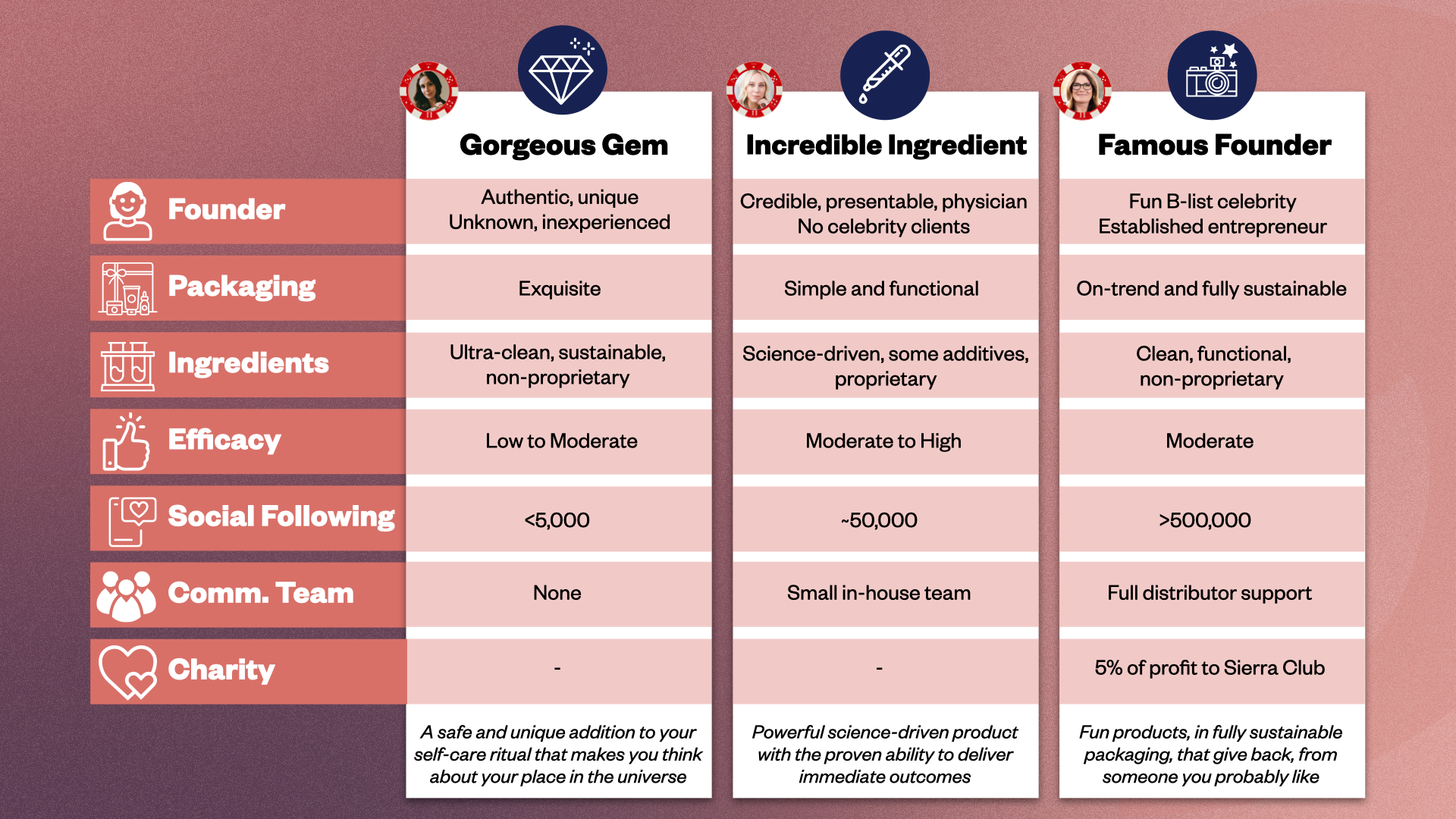 Brand Evaluations
During the webinar, Matlin, Giuliano and Richards participated in an exercise in which they evaluated three hypothetical brands for potential partnerships. The brands were labeled "gorgeous gem," "incredible ingredient" and "famous founder."
Gorgeous gem was described as having an authentic founder, ultra-clean formulations, gorgeous packaging and a low social media following. Incredible ingredient was described as having a credible physician founder, science-driven proprietary formulas, simple packaging and a slightly larger social media following. Famous founder was described as having a celebrity founder, on-trend packaging, clean formulas and a large social media following. Here are the hypothetical brands they chose to partner with:
Matlin: Gorgeous gem. "I'm hoping that it's truly a gorgeous gem," she said. "If so, then I'm not mad at that."
Giuliano: Famous founder. "B-list celebrities are great in L.A. and they might be more willing to make store appearances," she said. "The brand has distributor support, and it sounds like they have funding. We'd be able to do some big partnerships and really get their brand out there."
Richards: Incredible ingredient. She said, "At least it has efficacy."
Buyers from Erewhon, Shen Beauty and Moda Operandi will be in attendance at Adit Live New York, the premier show for connecting emerging brands with retailers, on May 24th and 25th. Learn more here.