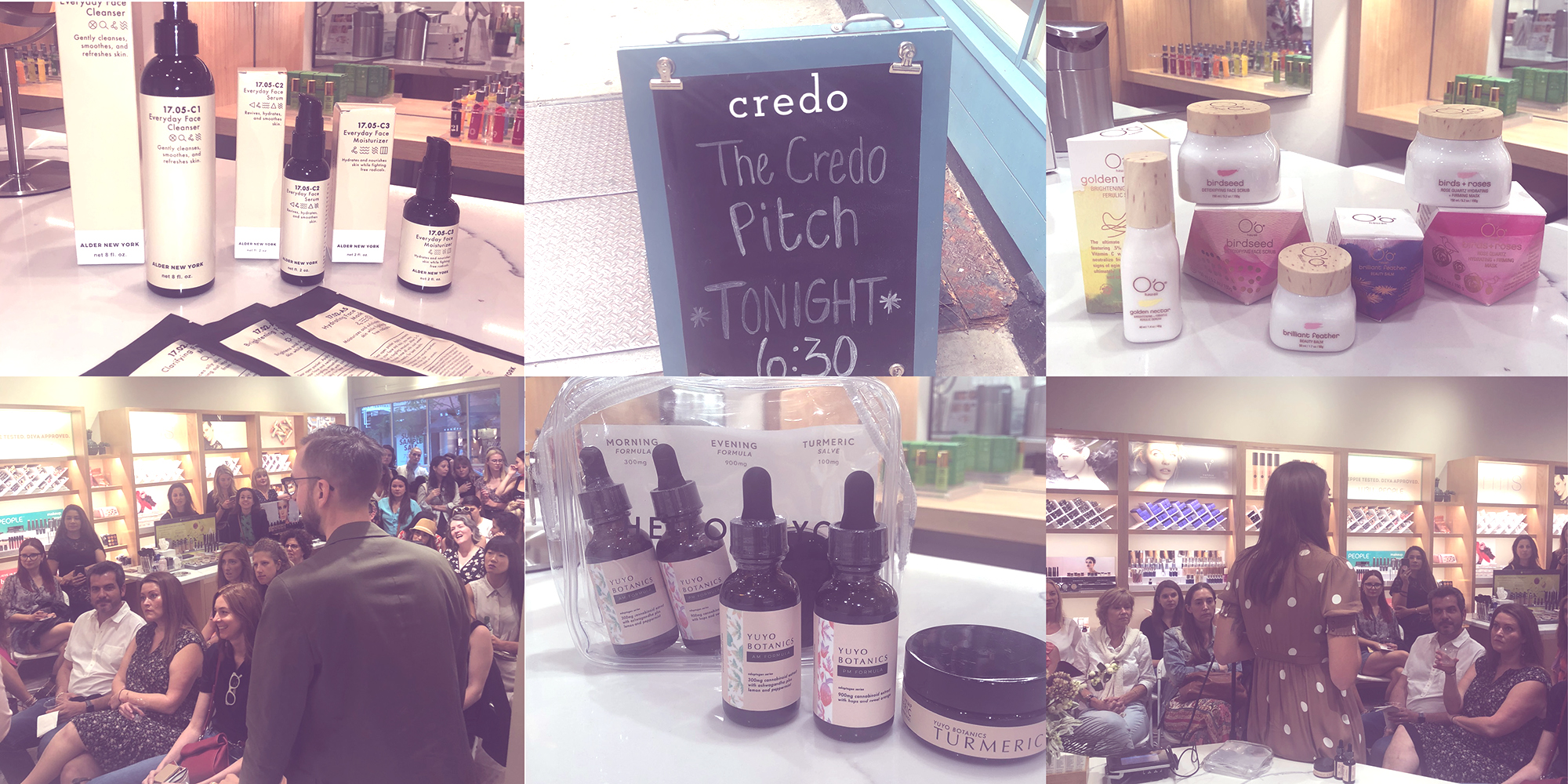 Alder New York Comes Out On Top At The Credo Pitch Contest
Alder New York emerged as the winner among five Indie Beauty Expo New York exhibiting brands facing off at The Credo Pitch competition last week.  
In addition to the victor, the participating brands were Allyoos, Apto, O'o Hawaii and Yuyo Botanics. Julia French, managing director of Golden Seeds, celebrity makeup artist Matin Maulawizada and Mia Davis, director of mission at Credo, judged the live contest held at Credo's New York location along with event attendees and the clean beauty retailer's fans on social media.
Credo selected the brands that delivered three-minute pitches at The Credo Pitch on their stories and products for a chance to nab a meeting with Michelle Connelly, director, merchandising and planning at Credo. The five finalists were weeded out from an applicant pool of 88 brands. To be involved, brands had to show at IBE NY and adhere to Credo's strict ingredient policies. However, the company dived beyond ingredients to determine those that made the cut. 
"I looked for brands that were able to clearly articulate their points of differentiation, and products that we don't have in our current assortment at Credo," says Connelly. "The merchandising team all voted for their favorites, and we created the list based on which brands got the most votes." She continues, "The brands were very diverse, and we saw entries from all categories, skincare, ingestibles, hair, fragrance, makeup and personal care. It was exciting to see a lot of new brands that are launching for the first time at IBE also enter the competition."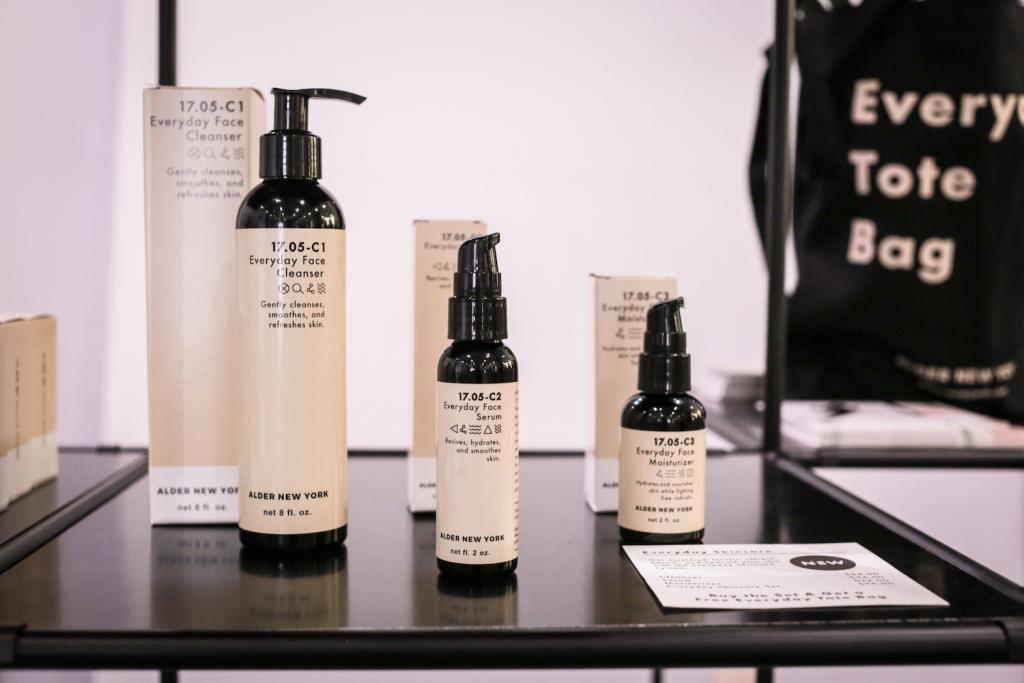 Fresh off her Deal Appeal clean sweep at BeautyX Capital Summit, skincare and wellness brand O'o Hawaii founder Holly Harding was first to sell her brand to the judges during The Credo Pitch event. Christie Tarleton and Amanda Matsui, co-founders of CBD-driven Yuyo Botanicals, followed her. The remaining presenters were Nina Zilka and David Krause, co-founders of genderless skincare brand Alder New York, seasonal skincare specialist Apto founder Marta Cros and Samantha Denis, founder of clean haircare line Allyoos.
After each pitch, the judges asked the founder or founding duos one question. The questions focused on topics ranging from distribution strategies and legal due diligence to formula sustainability and product uniqueness. Once the judges were done questioning the contestants, and digital and in-store audiences had voted, Credo co-founder Annie Jackson announced Alder New York had secured the grand prize of a one-on-one appointment with Connelly at IBE.
"It was a huge honor," says Zilka. "Even if we hadn't won, getting to meet all the other brands, these lovely, talented humans, is one of the best parts of being part of this community. Credo is sort of the arbiter of what is cool in clean, so it felt like a real stamp of approval." Although the meeting with Connelly didn't come with a promise that Alder New York would join Credo's inventory, Zilka is satisfied with the outcome. "The meeting went really well," she shares. "What's nice about Credo is they're super communicative. There's a real honesty there. It's a really nice way to do business."
"Credo is sort of the arbiter of what is cool in clean, so it felt like a real stamp of approval."
Credo was inspired to put on The Credo Pitch by the strong collection of clean brands it saw at IBE Dallas in May. Lydia Kandel, director of marketing at Credo, says, "We thought it would be a fun, interactive and transparent way to get our Credo community involved with selecting the next brand to arrive in Credo stores."
Kandel and Connelly deem The Credo Pitch a success. "I loved being able to learn about some of the new brands at IBE before the event and in addition to meeting the winner of the contest, I already have a great list for who I want to check out at the event itself," says Connelly. Kandel adds, "We're incredibly excited about this event, and the response we've seen from press and customers who want to be a part of this experience."