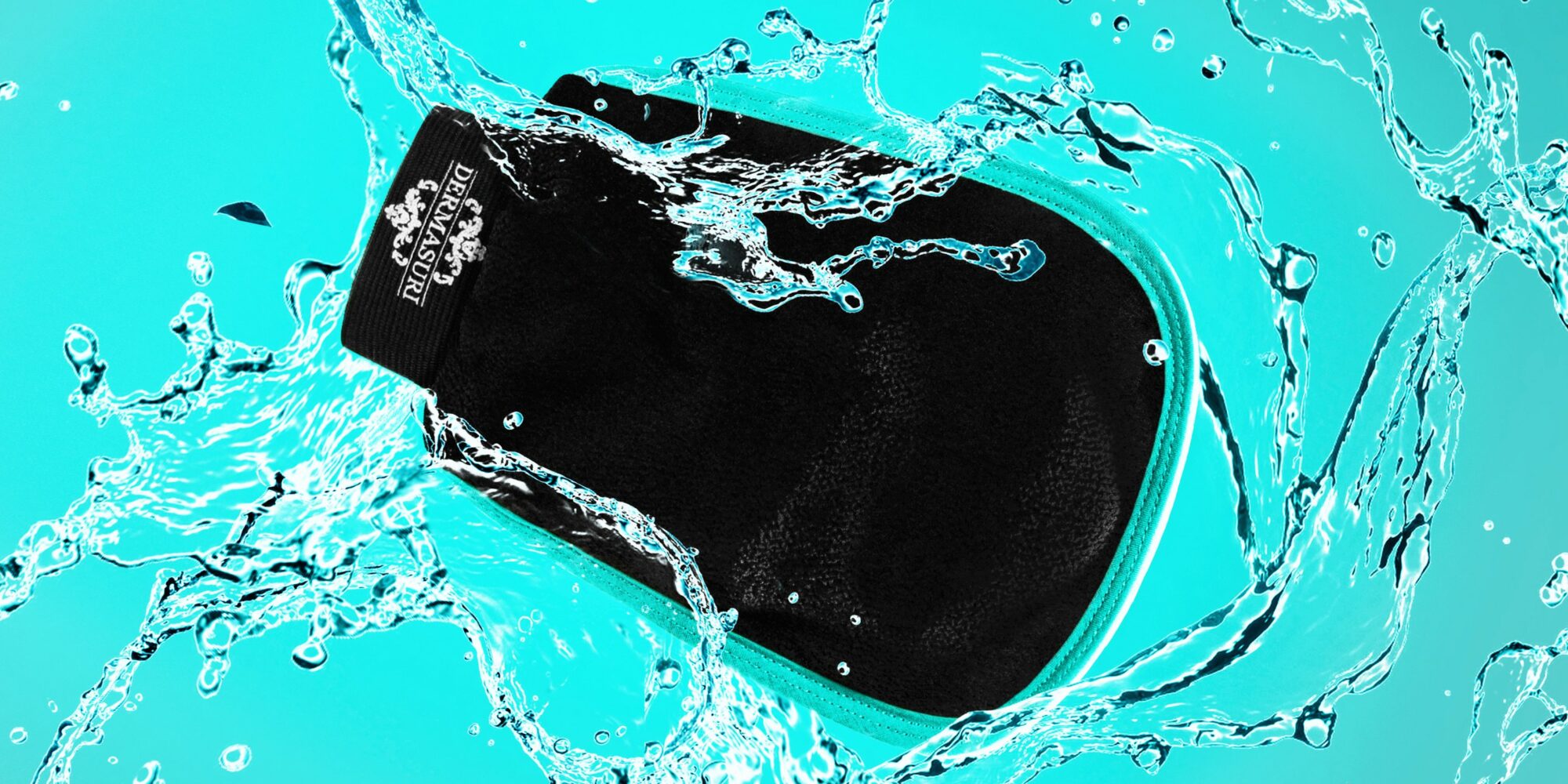 Dermasuri Launches Products Inspired By Middle Eastern And Japanese Exfoliation Rituals At Target
As retailers in the United States diversify their vendor repertoires, beauty assortments are increasingly stocked with products reflecting global influences brought to the country by immigrants.
In the latest example, Target has launched Dermasuri, a brand inspired by Middle Eastern and Japanese beauty practices, on its website with four products priced from $11.29 to $18.79: Deep Exfoliating Body Scrub Mitt, Deep Exfoliating Back Scrub, Deep Exfoliating Face Mitt, and Face and Neck Exfoliator for Bearded Men. Established in 2013 by Melody Akhavan and Susumu Tsuchihashi, longtime pals and children of immigrants who met while attending University High School in Los Angeles, Dermasuri's mass-market debut is an important step in spreading awareness of its approach to body care.
"We get to share our traditions with more people and, as a business, it takes us to a whole different level of distribution. We've been looking forward to being in Target since we started. For us, it's the pinnacle," says Akhavan. She adds, "It's also a time at Target where they are giving small businesses, including women-owned businesses, an opportunity to expand more and introduce their product lines. Target is excited about bringing in the multicultural aspect to their curated collection and, from what I understand, this is the first time they're including Middle Eastern country representation and introducing Japanese traditions."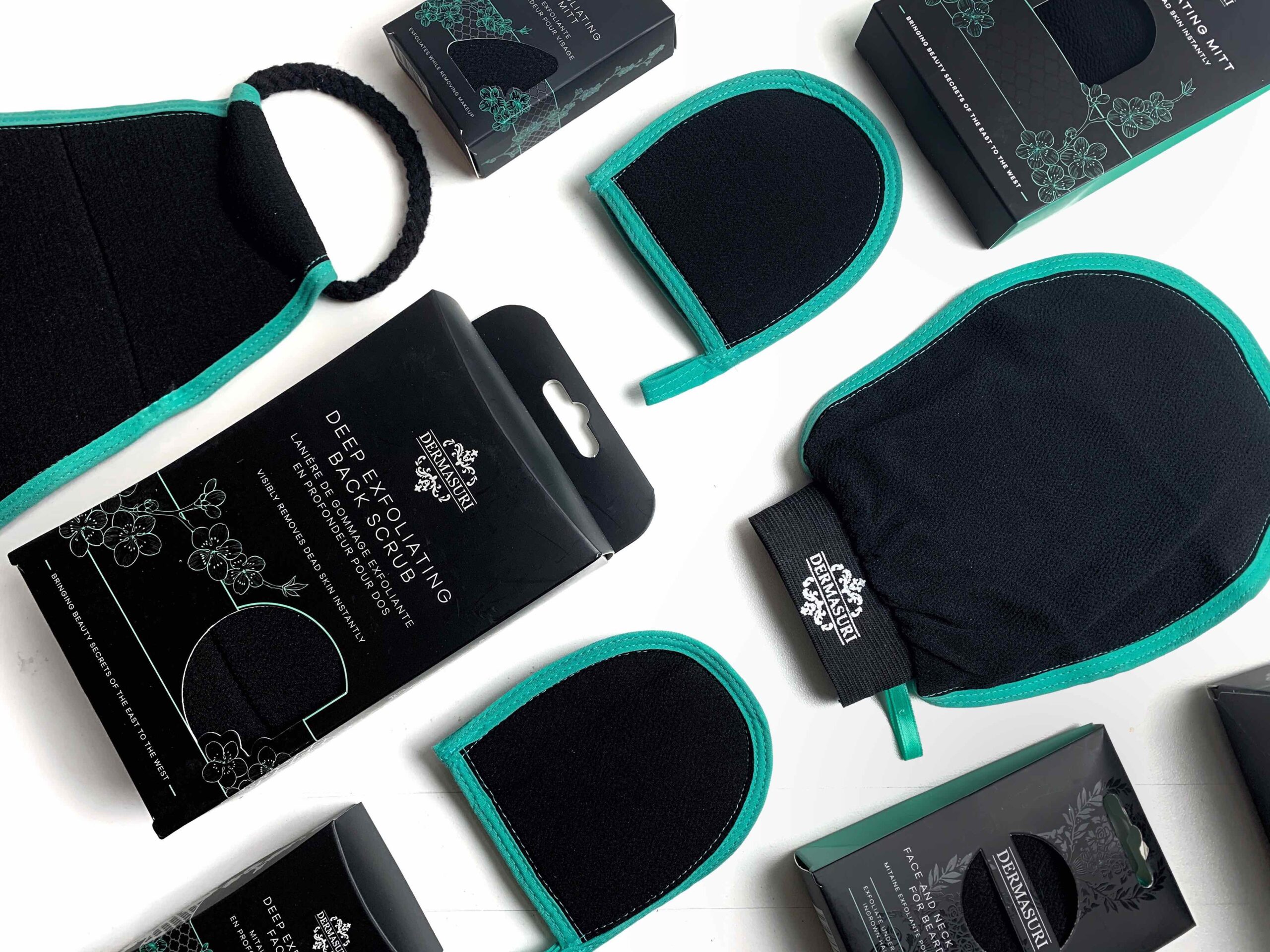 About a decade ago, Akhavan and Tsuchihashi began having conversations about the beauty habits that informed their heritage and youth. Steam baths and hot springs have played integral roles in Turkish and Japanese beauty routines—in Turkey, they're called hammams and, in Japan, they're called onsens—and exfoliation is incorporated in regimens involving them. Dermasuri gets its name from marrying the words "derma" or skin and "suri," which means "scrub" in Japanese and "rose" in Arabic. Akhavan explains rose is the color produced in the skin by exfoliation intensifying blood circulation.
"There's a different type of exfoliation that's been in Turkish and Persian culture for centuries and, when I was younger, my mom used to exfoliate me this way using traditions and rituals with a specific type of fabric that can lead to visible exfoliation," she says. "I always wondered why my American friends didn't have this, too."
"Target is excited about bringing in the multicultural aspect to their curated collection."
To translate Middle Eastern-style and Japanese-style exfoliation to their American friends, Akhavan and Tsuchihashi designed Dermasuri's body mitt out of rayon to clearly remove layers of dead skin instantly. Akhavan describes it as not as tough as customary Japanese exfoliation, but the brand's body mitt exfoliation still shouldn't be performed daily. She recommends exfoliating with the mitt once every two weeks after five to 10 minutes of a bath, shower or steam, and estimates the mitts last four to six months. Akhavan says, "The best feeling is when you come out afterward, and you really do feel your skin and body can breathe."
Akhavan and Tsuchihashi kicked off Dermasuri with 2,000 units they figured would be enough for a year. Instead, the units sold out in a week. The brand benefitted early on from exposure in publications like Cosmopolitan, Vogue, Glamour and Harper's Bazaar, and via mentions from recognizable personalities Giuliana Rancic and Kim Vo. Dermasuri picked up distribution in tanning salons and beauty stores and, in 2017, it broke into Amazon's Luxury Beauty portal. It's available in more than 300 tanning salons and beauty stores across the nation.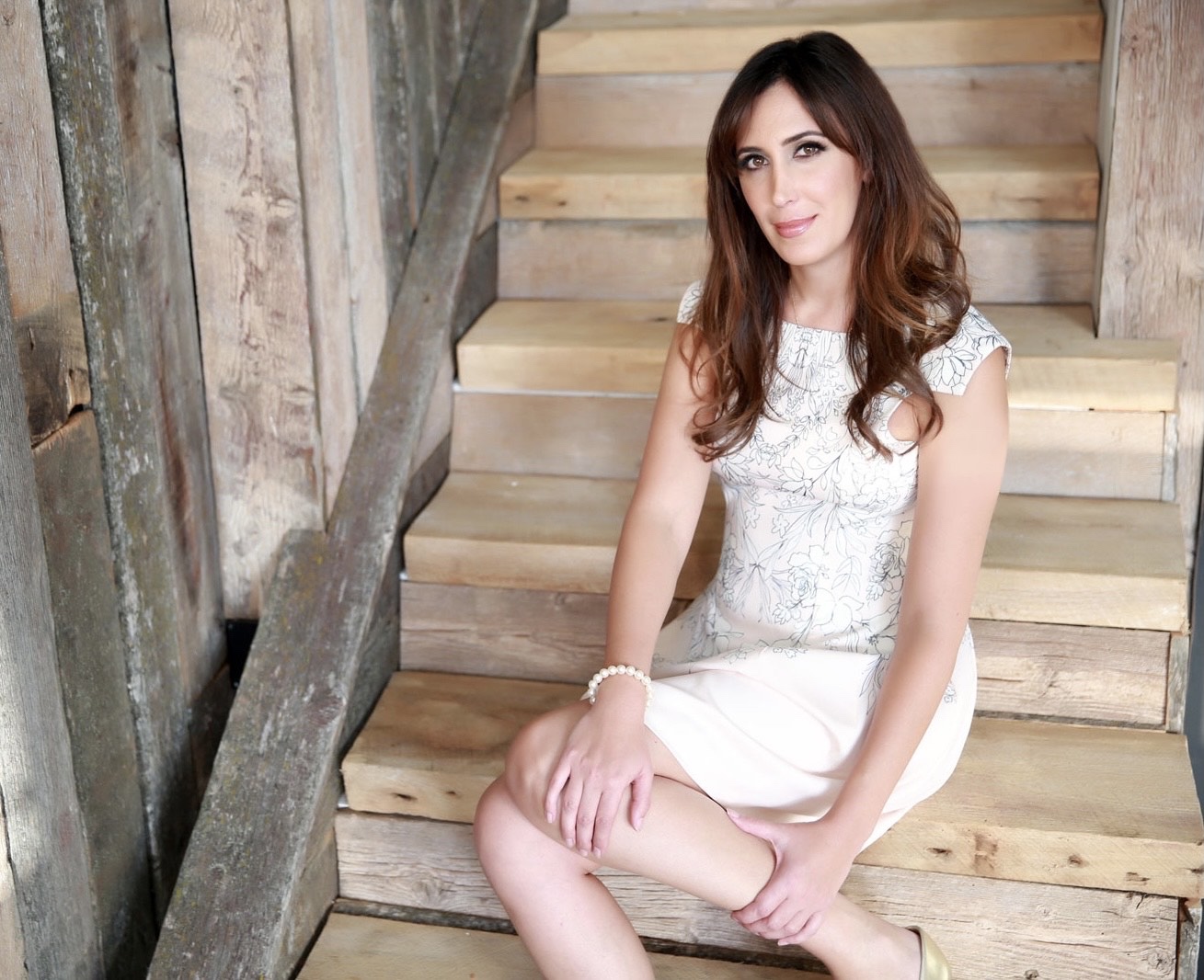 Last year, the pandemic disrupted Dermasuri's business in physical locations. As it strategized how to push sales in the challenging environment, the brand pitched Target in June 2020. By October, the retailer gave Dermasuri the go-ahead for its online selection. With the volume Target affords the brand, it was able to lower prices. Previously $20, its signature Deep Exfoliating Body Scrub Mitt is now $14.99.
Although Akhavan is thrilled about lowering prices to make Dermasuri accessible to a broader audience, she says price hasn't been a major constraint for its customers. Women constitute 70% of the brand's customer base. Akhavan says, "What we have noticed is it doesn't have to do with income, but interest in prioritizing time for yourself and keeping your skin in great shape."
"The best feeling is when you come out afterward, and you really do feel your skin and body can breathe."
At its stores and on its site, Target's indie beauty and personal care array has been exploding. In addition to Dermasuri, it recently rolled out Three Ships, Billion Dollar Beauty, Love Wellness, Rosen Skincare, Beauty Bakerie and Function of Beauty, among several other brands. As Dermasuri confronts competition in the beauty space generally and online in a crowded setting at Target, the brand is pumping up advertising. This year, its budget for social media ads is amplifying 10X, and the brand will double its Amazon advertising spending as well. Dermasuri's products rank within the top 20 body scrubs on the e-tail giant.
In 2021, Akhavan says Dermasuri hopes 70% of its sales will come from digital sources and 30% from brick-and-mortar retail. Breaking down its digital component, she continues the brand hopes roughly 70% of its digital sales will come from Target and 30% from Amazon. Dermasuri's goal is to reach $2 million in sales this year. The self-funded brand has always been cash-positive, according to Akhavan.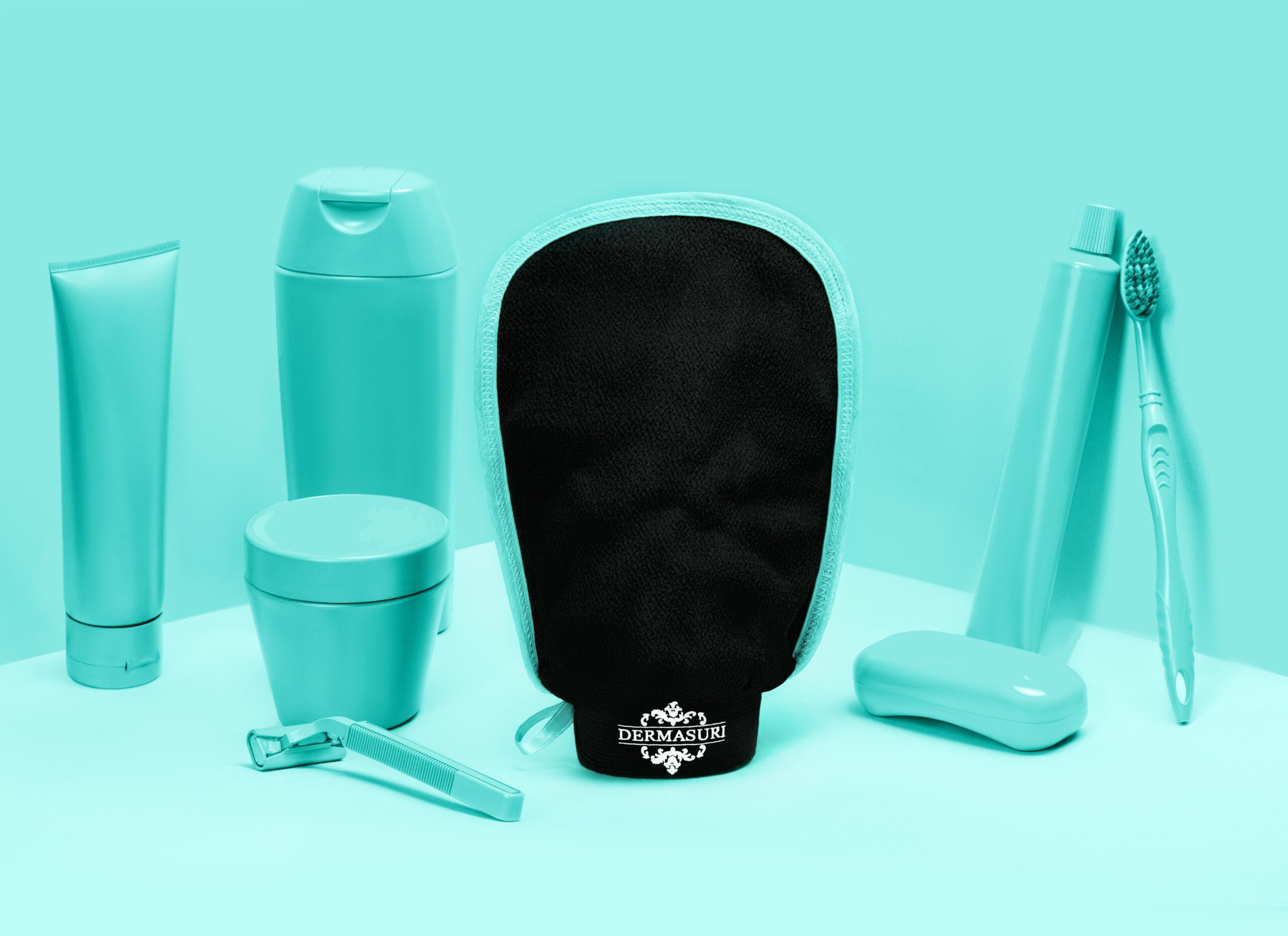 To grow distribution in the near future, Dermasuri is keen on forging partnerships with e-tailers like Dermstore and Cult Beauty, and elevating its international presence, particularly in Canada, Australia and the United Kingdom. To enlarge its product collection this year, the brand will be releasing a foot scrub, and bath and shower collection dubbed Body Glow by Dermasuri.
"There's been more demand for skincare online since the spas have been closed, and people are looking to get fresh skin at home," says Akhavan. "Our products don't have any seasonality because, in the winter in harsher climates, people have dry, cracked skin and, in the summer, it switches to people wanting to show off their beautiful skin."