Attention Target Shoppers: Fatco Arrives At Natural Beauty Aisles Next Month
Cassy Burnside has found courting stores challenging, but now her tallow-centered skincare brand Fatco is breaking into retail in a big way by entering Target.
Four Fatco products — Fat Stick, Cleansing Oil for Normal/Combo Skin, Calming Body Butta and Women's Stank Stop — will roll out in January to natural beauty aisles at nearly 450 of the retailer's doors. The brand's premiere at physical locations follows its recent introduction on Target's website with the four items reaching stores and three additional offerings: Men's Stank Stop, Pit Spritz and Toner.
"My hope is that launching into Target will bring more brand awareness and awareness of the use of grass-fed tallow," says Burnside. "I obviously want sales, but the main goal is for our products to be front of more people and get them to become loyal customers. My hope is they will spot our products on store shelves, continue their journeys at home by going to our website, see that we have other products, and become a Fatco customer beyond the four SKUs in stores."
In preparation for heading into Target, the brand, which has generated the majority of its sales digitally so far, made adjustments to stand out at brick-and-mortar outlets. It amplified messaging around its tallow coming from happy and healthy pasture-raised cows. On the Cleansing Oil, an item without tallow, it inserted a hangtag featuring a six-step tutorial on product application. Fatco invested a couple thousand dollars in the packaging changes, according to Burnside.
"In a retail environment, you have five seconds to connect with the consumer, so what your packaging looks like and what you are communicating on the packaging is very important. On e-commerce, if you can get someone to your website, you have a lot of real estate to explain your products and what's in them," she says. "I really wanted to make sure that our on-pack messaging was as strong as it could be to grab the consumer in the five seconds we have."
Before Fatco landed on target.com, Burnside was schooled on the retailer's practices. Earlier this year, Fatco was among 10 brands that participated in Target Takeoff, a program assisting consumer goods entrepreneurs in learning the retail ropes. Burnside believes Fatco's participation was vital for networking with Target contacts. "I have a lot more resources at my fingertips," she says.
Burnside divulges Target ordered 6,000 units to start from Fatco, and she nudged Target into shorter net payment terms after the retailer initially stipulated lengthy net payment terms. "As a small company, we can't function on those [prolonged] payment terms. We have to pay our suppliers," she says. "It was exciting and great to see them negotiate on the payment terms. They have a strong desire to work with small, emerging brands, and they're showing it."

Around four years ago, Burnside, who is trained as a mechanical engineer, developed Fatco by putting $15,000 from her savings into the brand. She was moving from San Diego to Lake Tahoe and couldn't find an engineering job in Lake Tahoe. She figured why not give a new venture a shot and had no expectations for what it would become. On Black Friday of 2014, about half a year following its launch, 600 orders flooded Fatco's site, and Burnside realized she had a real business on her hands.
From there, Fatco hit the trade show circuit with stops at Natural Products Expo West and Indie Beauty Expo. The brand's current product portfolio spans 40 stockkeeping units priced from $10 to $52. The natural deodorant Women's Stank Stop is its bestseller.
"It can be tough going to a trade show where you spend $10,000, talk to a buyer for 30 minutes, and they seem eager, but then they don't respond to a follow-up email," says Burnside. "I don't have any regrets and, hopefully, years down the road, I will look back and say it was worth it, but our growth has been really slow. I think sometimes we might have been a little too early on the fat trend." She elaborates, "Plant-based options are dominating the market, and our products are different. We aren't catering to the vegan crowd."
With its debut at Target, Burnside estimates Fatco will cross $1 million in annual revenues, a mark it hasn't achieved to date. For the next six months, the brand is concentrating on building its business at the mass-market chain. Once it has Target under control, Burnside will likely return to pursuing other retailers, including Whole Foods, Credo, Pharmaca, Free People, Follain and Anthropologie. She's especially bullish on stores bringing in Fatco to deepen their commitments to natural deodorant.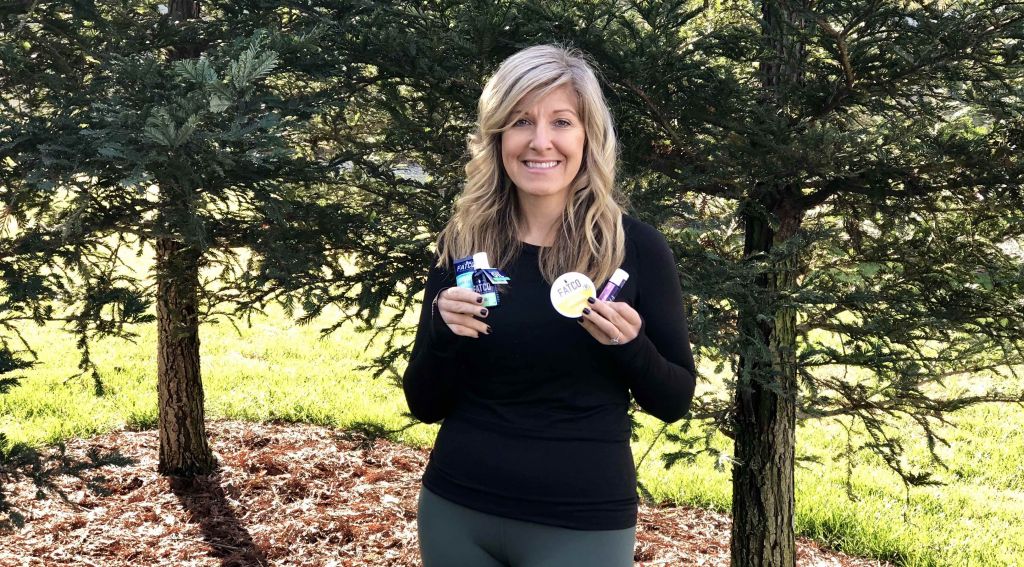 "Natural deodorants are going to blow up even more," predicts Burnside. "As more natural options become available, stores like Target will completely change that category. If you walk down the deodorant aisle today, the shelf is still full of P&G brands. I see room for a lot of natural deodorant growth."