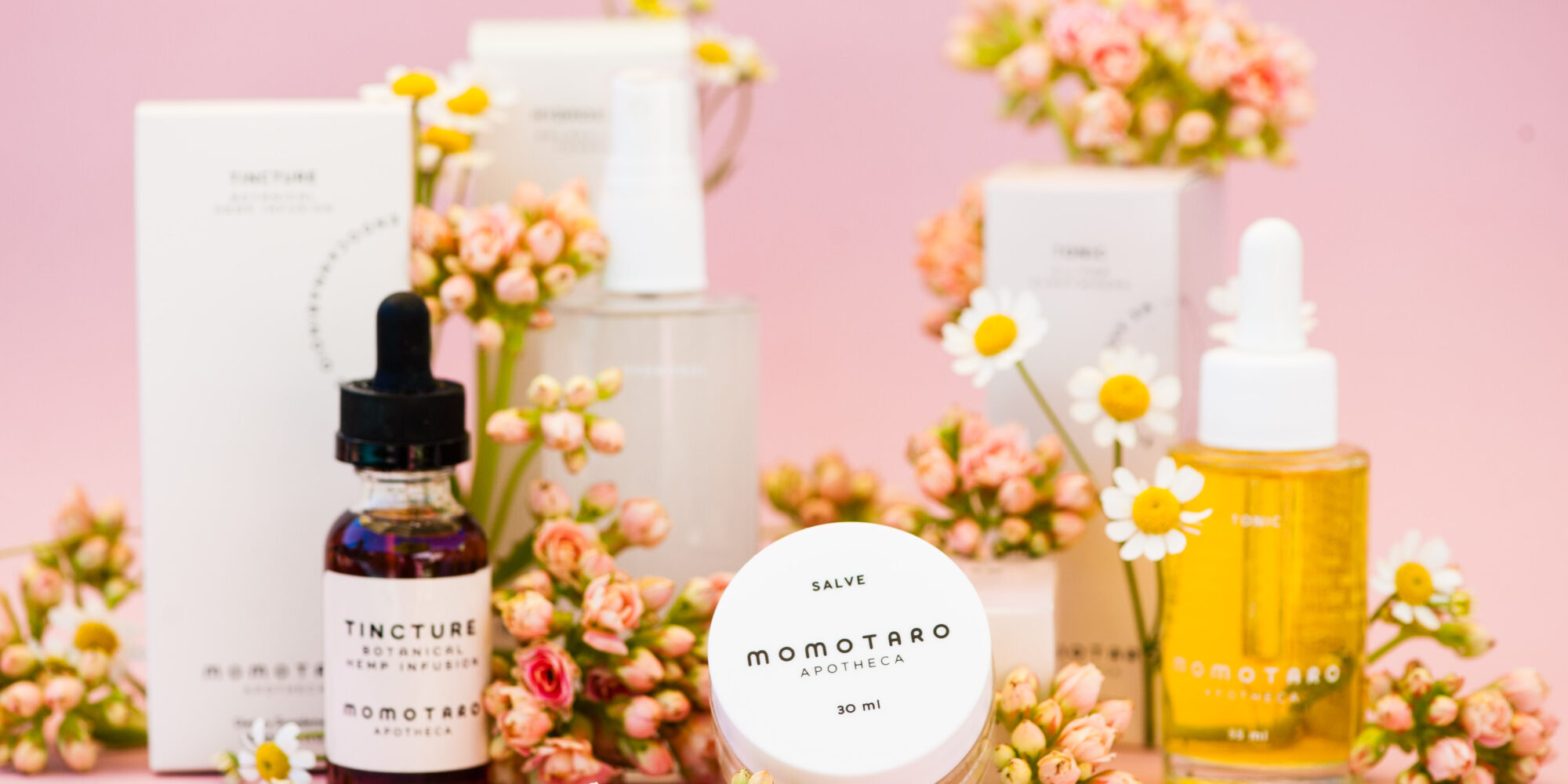 Meet The Growing Brand Out To Be A Cross Between Glossier And Patagonia For The Vaginal Wellness Category
Vaginal care specialist Momotaro Apotheca has had an impressive growth spurt over the last year. Now, founder
Lindsay Wynn
is looking to accelerate the growth with an infusion of outside capital. 
During the pandemic, the 4-year-old brand's sales skyrocketed 360% primarily in direct-to-consumer distribution. Its assortment features seven targeted organic and cruelty-free products priced from $12 to $52: Salve, a coconut- and jojoba oil-based soothing balm addressing vulvovaginal dryness and irritation; Tonic, a lighter version of Salve that doubles as a bath oil; Hydrosol, a water-soluble toning spray designed to cool and refresh post-sex, period or sweat; CBD- and herbal-infused Tincture; Hand Sanitizer; Probiotic, a daily supplement formulated to promote a healthy gut, immune system and vaginal microbiome; and Body Oil, a blend of cold-pressed sea buckthorn, black pepper, jojoba, argan and sweet almond oils.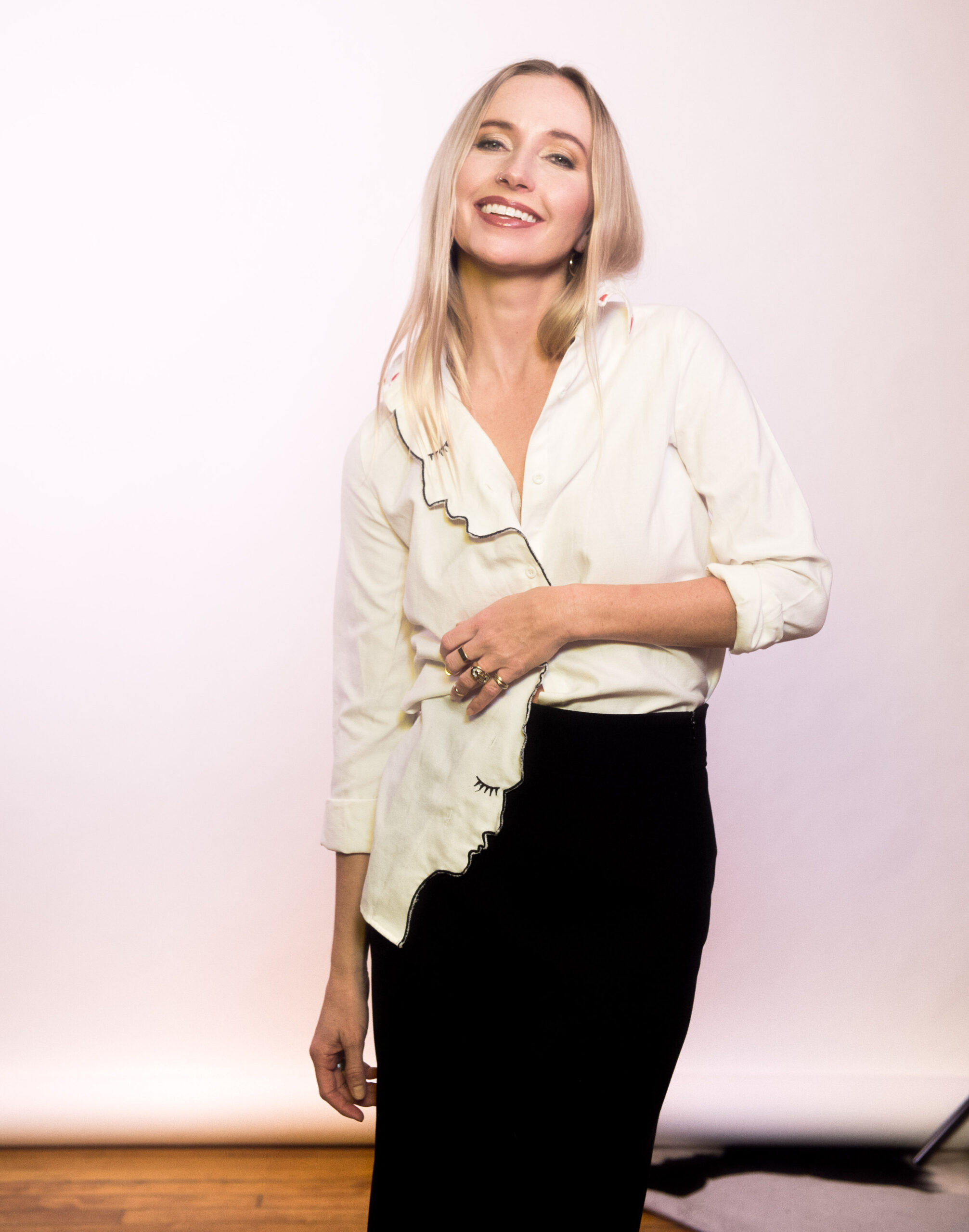 Wynn, a former photographer who's artistic eye is evident in Momotaro's evocative imagery, launched the brand for personal reasons. "I began to have my own recurrent issues with my sexual health," she says. "I had a new partner, and we just essentially had bad chemistry. I began to have these cyclical infections. This was a new experience for me. I had maybe had a one-off UTI, maybe yeast infection when I first went through puberty, but never cyclical, quality-of-life issues. I was going to the doctor and not finding solace there. I felt really embarrassed. I was very ashamed of what I was experiencing, unable to talk to my friends and community. As that progressed—and I think as a lot of people can identify with and understand this—it becomes very frustrating, not only physically, but mentally and emotionally."
Momotaro debuted with Salve and expanded its product range from there, guided by the community the brand has drawn to create products that serve consumers' unmet needs, especially those they may be embarrassed to discuss with people in their lives or aren't able to hop over to a CVS to treat. "The goal is to create a one-stop shop for vaginal and now sexual health and intimate care for the body," says Wynn. "Vaginal wellness is not one size fits all. Eventually, as a brand, the goal is to create a myriad of solutions and tailor them specifically to a customer…That's everything from pain to pleasure that go from puberty to menopause." Specifically, she mentions a probiotic suppository and wash as probable future products. 
Wynn reports Momotaro's month-over-month customer return rate at the moment is 40% to 50%, but it has gone as high as twice that amount. When the brand released its Probiotic and Body Oil, Wynn discloses 80% to 90% of customers returned to pick up the products and try other items. She says Momotaro is profitable. Previously, she secured $100,000 in a pre-seed round to get Momotaro off the ground and is currently aiming to raise $500,000. As she meets with investors, both angel and institutional, some are telling her to up her goal to one million so she won't have to raise again in another 18 months, but she sees $500,000 as sufficient for Momotaro's current goals given its current realities. She explains, "Because we have incredible margins, if we can get this $500,000 in and make it profitable, we are profitable already month over month, we would have amazing leverage and power for that next phase to go global, to go big. I've learned so much along the way, I feel a little bit will take us a long way."
Sexual wellness brands have been receiving a lot of investor attention lately. This year, Dame and Awkward Essentials attracted $4 million and $2.3 million in seed funding, respectively. Bloomi, Quim and Lora DiCarlo completed successful campaigns on private investing platform Republic. Lora DiCarlo is now pursuing a bigger institutional round of funding. The retail outlook for vaginal care and sexual health brands is brighter than ever, too. Last month, intimate care brand Rael introduced the first vulva care products to hit Walmart shelves in 700 doors across the country. Bluemercury onboarded several intimate wellness brands this month, including CBD-infused lube from Glissant, and Nordstrom's Self Love Pop-In featured sexual pleasure and care products, including vibrators, lube, and items from Momotaro competitor Rosebud Woman.
Wynn is keen to expand Momotaro's retail distribution with the proceeds from the forthcoming raise. Currently, retailers are responsible for 20% of its sales. It has thriving partnerships with stylish sex shop chainlets like Good Vibrations and Babeland. Momotaro recently entered the grocery channel, including New Seasons Market, operator of around 20 stores in the Pacific Northwest. Wynn names Whole Foods as a retailer she believes could be a great fit for Momotaro. She also believes clean beauty stores Credo and The Detox Market would be good homes for Momotaro.
"The small independent stores that create brand clout have been really great for us," says Wynn. "We can show up with other beautiful, very high-end brands and be a mid-tier brand that still feels very elegant. Our price point is [mostly] between $18 and $35. It's doable, but it still feels very luxe."
As sexual wellness becomes de rigueur in the beauty speciality retail ecosystem, Wynn is eager to enter that channel as well. "Ulta has a collab going with Love Wellness, one of our competitors. Sephora is opening up green beauty and sexual health as well, which would be a very cool option. I think we would do well there," she says. "Bluemercury would be a great place for us, too." Internationally, Momotaro has an emerging presence in Canada, the United Kingdom and Australia through online-only players. This year, Wynn has also concentrated on getting Momotaro into OBGYN offices and other medical spaces, and will continue with that push going forward.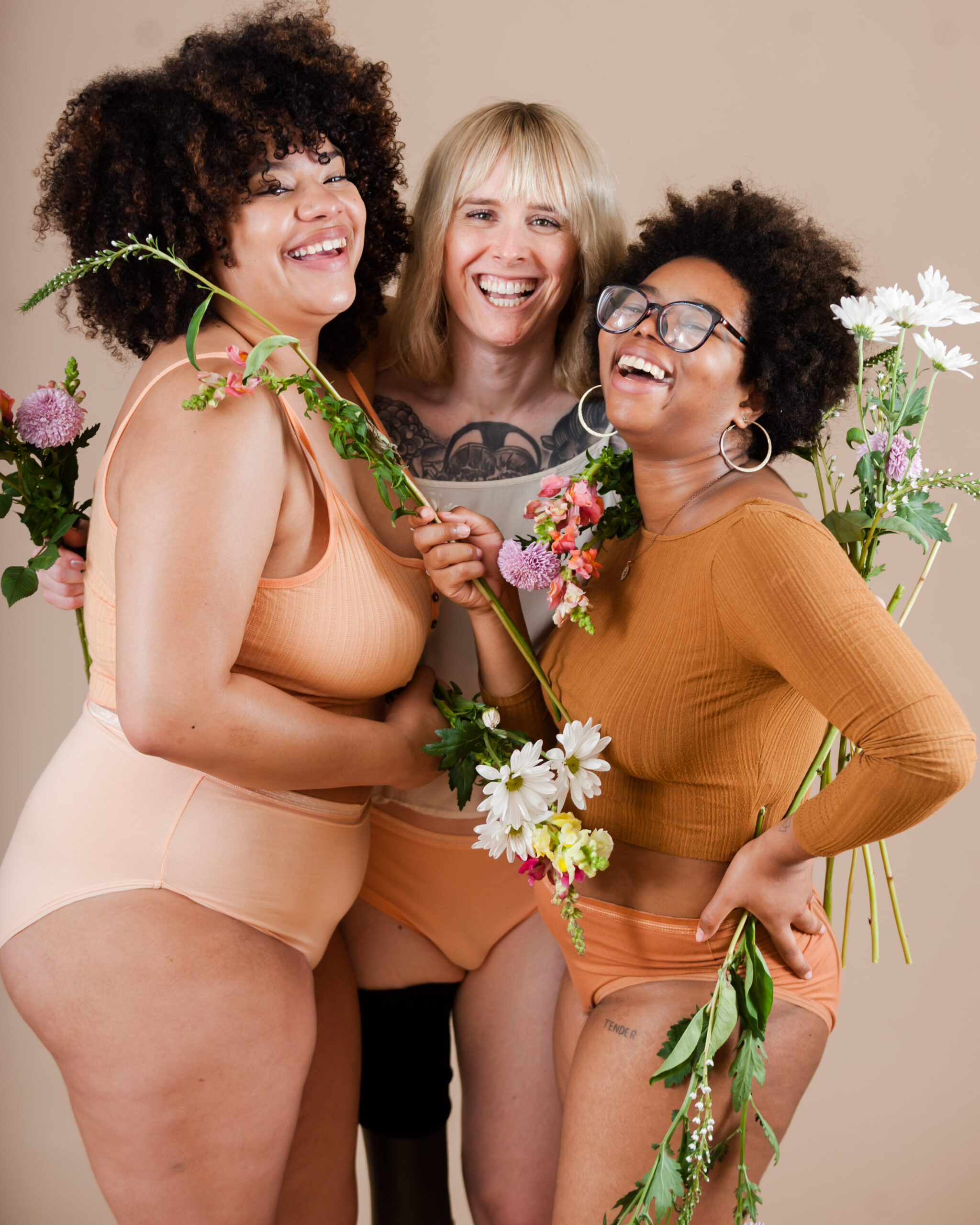 Education and destigmatization have been the driving forces behind Momotaro since its inception—Wynn will continue to prioritize them as she strives to build the brand's community. "I wish people felt empowered to communicate to partners and friends in the way that I feel empowered to, to create a better depth of a relationship and an understanding of who we are and what we need," she says. "Sexual health and these conversations are so inherent to who we are, having good empathy and ethos around that creates such a better understanding and conscientious behavior. We'll create a better world."