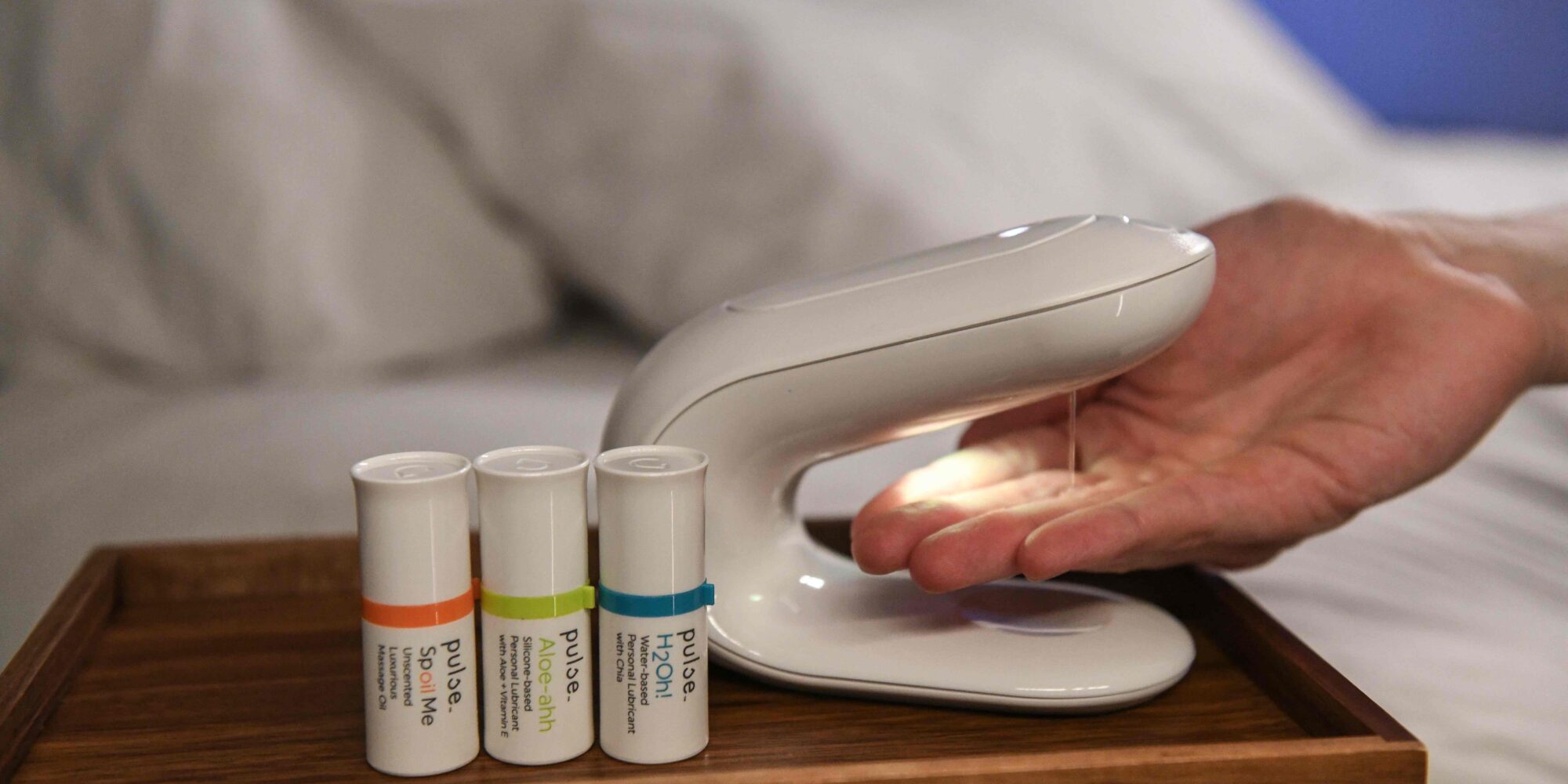 Lubricant Brand Pulse Enters Nordstrom As The Department Store Expands Into Sexual Wellness
Department stores are getting less stuffy and more sexy.
Personal lubricant pioneer Pulse has launched at Nordstrom as part of initiatives by the retailer embracing sexual and vaginal wellness. From Friday to March 14, Nordstrom's limited-run pop-in boutique concept will focus on self-love online and in nine stores with brands such as Crave and Dame in addition to Pulse. It's also expanding its Mindful Beauty selection with a "Care Down There" range featuring Pulse alongside sex gel from Nécessaire, menstrual cups from Nixit, pubic hair oil from Fur and hot flash cooling mist from Pause Well-Aging.
For Pulse, which is breaking into Goop's assortment this month as well, the arrival at Nordstrom validates its efforts to bring intimacy products to a broad audience. "I look at Nordstrom as the pinnacle of high-touch retail, so to be entering into a partnership with Nordstrom is thrilling," says Amy Buckalter, CEO and founder of Pulse. "What you will see at Nordstrom is an array of products that fit beautifully in their skincare, beauty and beauty tools assortments. They're products that look stylish and modern."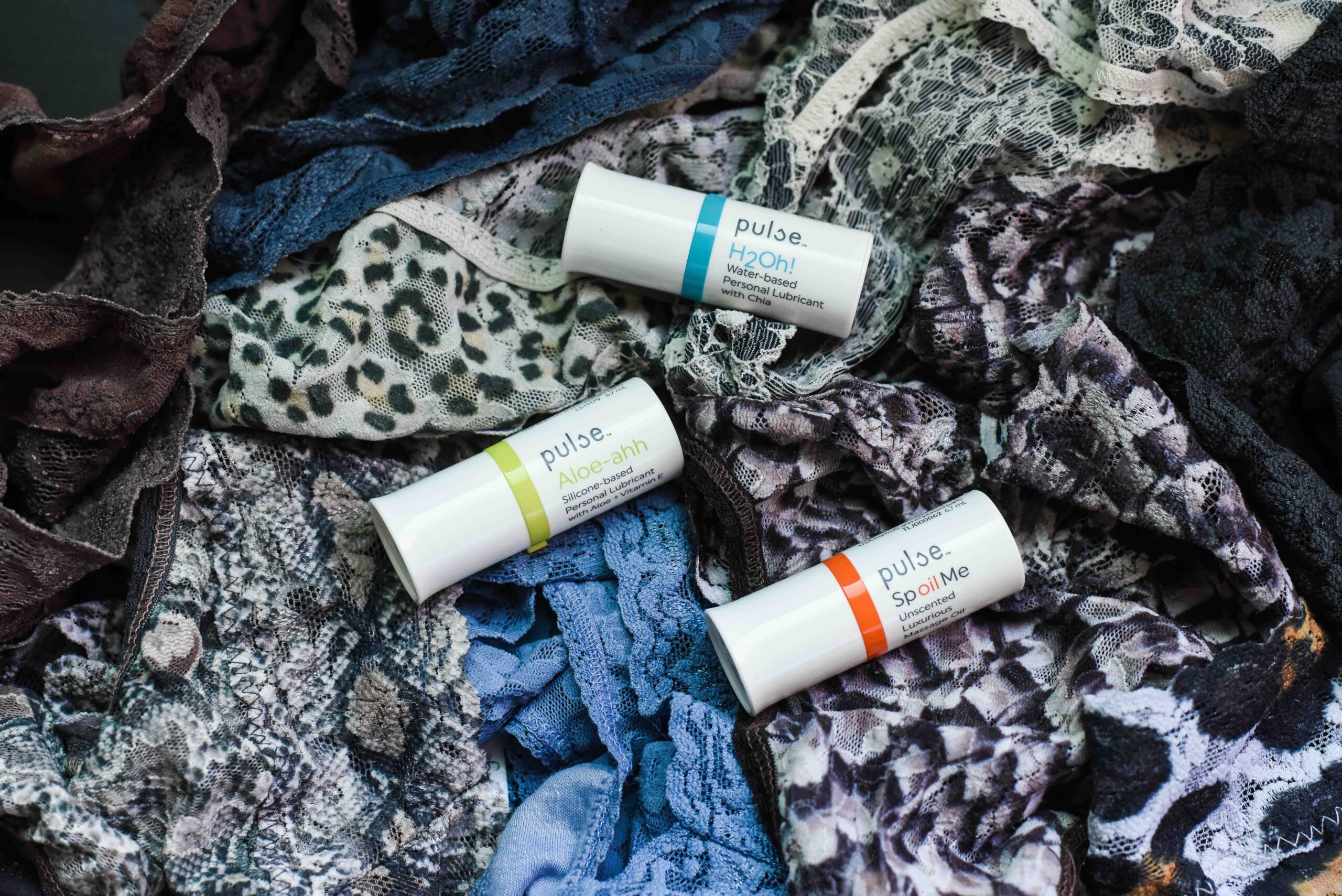 Buckalter was inspired by Apple and Nespresso to transform a practical product into a design statement. Pulse's lubricants come in pods with 6.7 milliliters in them and are heated up in a sleek dispenser called the Pulse Warmer that allots precise doses into customers' hands for instant use. The dispenser is priced at $199 and six-packs of pods with silicone- or water-based lubricant are $29.95. Pulse sells massage oil pods, too. The pods rely on airless pumps to stave off bacteria buildup.
"The vision for the Pulse Warmer was to make sure it felt comfortable living on a night stand and with other home décor, so it's discreet in size," says Buckalter. The warming dispenser weighs 11.3 ounces, and is 4 inches tall, 3 inches wide and 6.5 inches long. It has six colored light options and a dimming slider. The light pulses as the dispenser is warming, a process that takes 30 to 90 seconds, and turns solid once it's done. The light becomes red when the dispenser is empty.
"I look at Nordstrom as the pinnacle of high-touch retail, so to be entering into a partnership with Nordstrom is thrilling."
A sporting goods industry veteran, Buckalter, formerly women's commercial director at Nike, VP of global sales at Burton Snowboards and SVP at WaterMark Sports, didn't ever imagine she'd become a sexual wellness entrepreneur. The onset of menopause changed her career course. The milestone resulted in Buckalter suffering from vaginal dryness that caused discomfort during sex. The lubricants she tried to address it with were cold and inconvenient. Sensing there was a gap in the market for a new solution, she commissioned a study of 300 to 400 women to see if they shared her lubricant complaints.
"There were issues around the kinds of ingredients and irritation from those ingredients, and there was the fumbling around in the drawer. Everything around it was archaic," says Buckalter. "With that in mind, I decided to jump into the entrepreneurial world to create an experience that solved all the pain points, and was elegant, warm, clean and hygienic. I thought, 'Wouldn't it also be great if it was on-demand and touchless like my beautiful Nespresso?'" She continues, "Starting this in my mid-50s, it was like, 'OK, either go big or don't do this, but now is the time.' With that, I put in $100,000 and began the journey."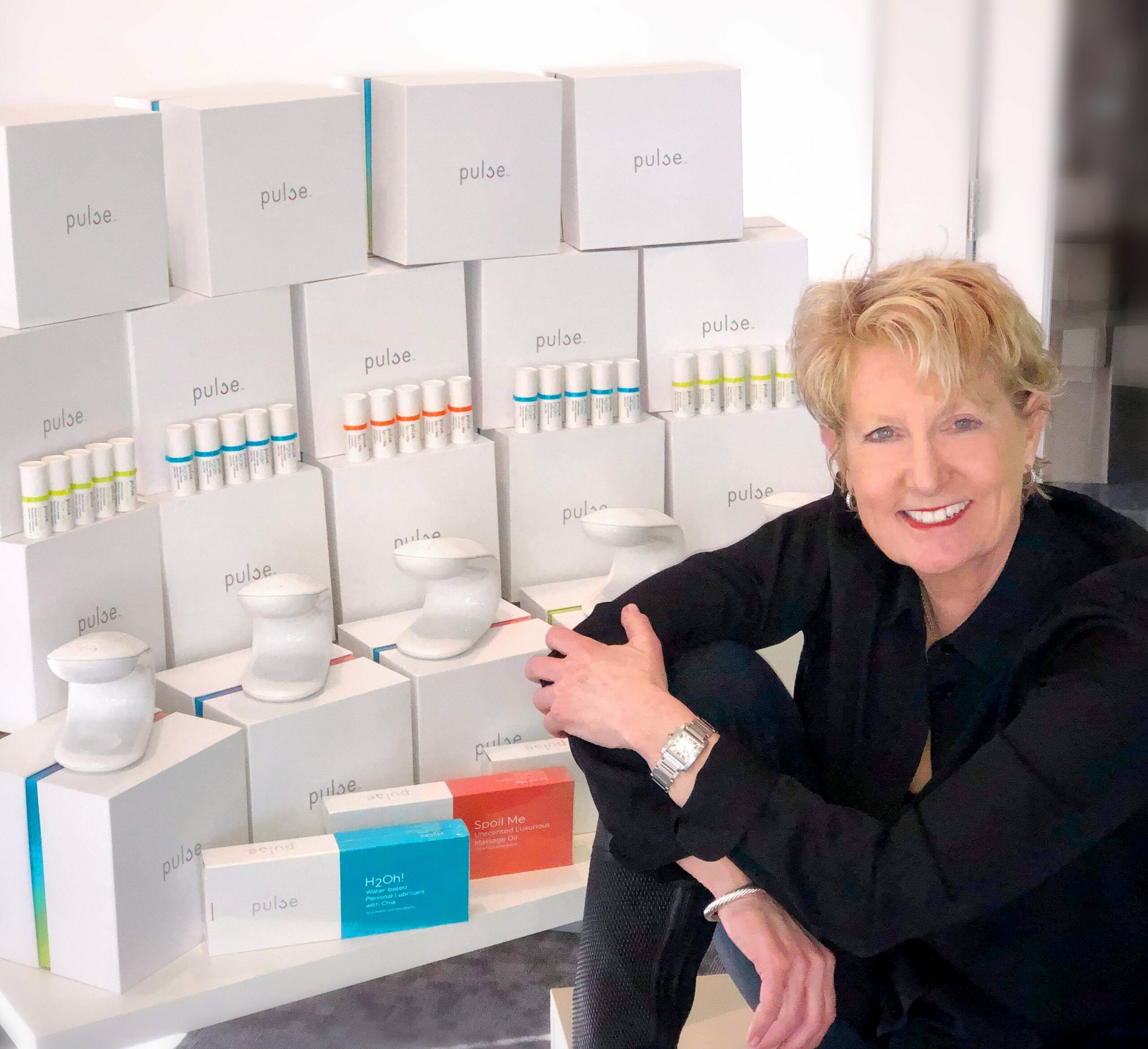 Buckalter enlisted Clarisonic alumni Lilac Muller and Ken Pilcher to advise her on the development of Pulse. To produce it, in 2014, she raised roughly $1.2 million in funding and, about a year later, she drew around $2 million. In total, Buckalter says she's raised close to $11 million for Pulse from only angel investors. In 2016, the brand premiered on the market in beta mode.
A challenge unanticipated by Buckalter has been restrictions on social media advertising. In 2019, CNBC technology reporter Salvador Rodriguez wrote about Facebook blocking Pulse's ads that ultimately led to a connection at the social media company who permitted Pulse to promote its products with judicious word choices. A current social media ad declares, "The spark's not gone. It's just been sleeping. Pulse wakes it up."
"Anything in a liquid formulation that would benefit from warming—or maybe, at some point, cooling—and hygienic, touch-free automatic dispensing this would be a fitting innovation for."
The timidity of retailers has been another challenge, but Pulse has been making retail inroads. Prior to Nordstrom and Goop, it broke into The Grommet, The Bottom Line Store, W Marketplace and Urban Outfitters. Pulse is available on Amazon. At retailers, on top of beauty and sexual wellness assortments, Buckalter mentions Pulse is appropriate for men's grooming and home sections. Although she initially expected the brand's customers to be largely women in her age group, 58% of them are men, and millennials are important sales drivers. Buckalter says, "We have younger men between 20 and 40, and a gay men's population that we really want to expand our conversation with and offerings for."
Boutiques, e-tailers and mass chains like CVS and Walmart have led the charge in onboarding sexual wellness products. Long closed Studio BeautyMix at Fred Segal stocked luxurious Jimmyjane vibrators over a decade ago, and Revolve has a copious collection of sex toys, including from Dame, Smile Makers and Maude. Department stores are just joining the parade. Preceding Nordstrom's foray into sexual wellness, Holt Renfrew and Saks Fifth Avenue introduced vibrators from Lelo and Smile Makers, respectively. Nordstrom is growing its sexual wellness repertoire as beauty has been a standout category during a tough period. In the third quarter ended Oct. 31 last year, active, home and beauty were Nordstrom's top-performing categories and accounted for more than a quarter of its sales.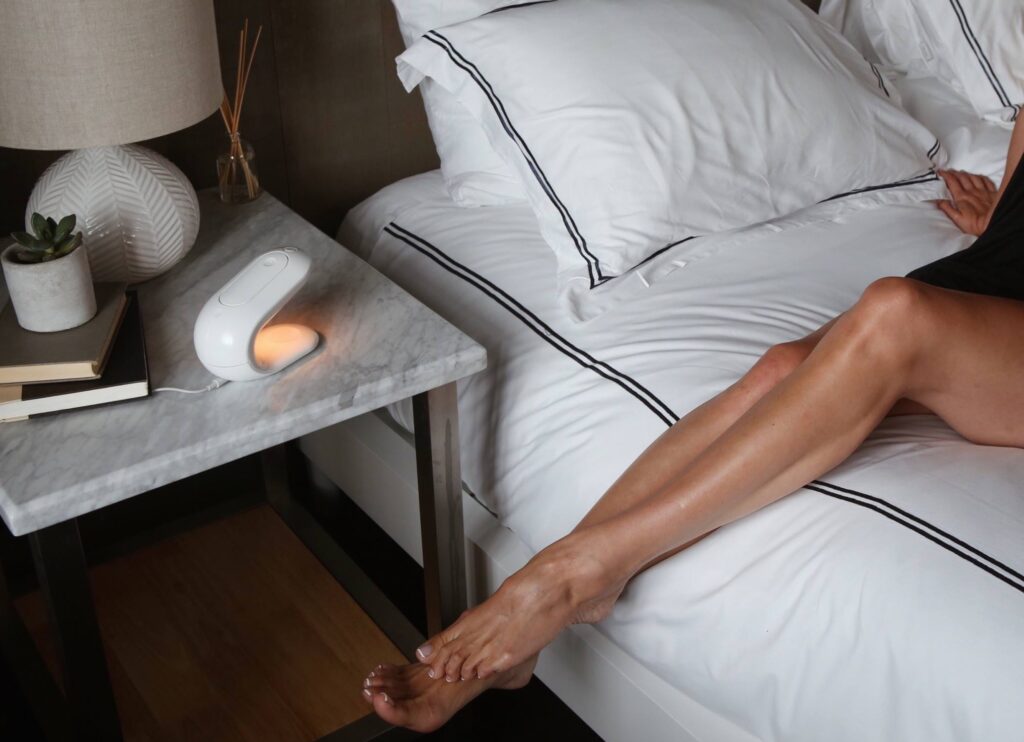 In 2020, the dominance of e-commerce, where consumers research lubricant choices and shop in privacy, was a boon to Pulse. Buckalter says the brand's sales doubled. She declines to specify an exact sales target for this year, but forecasts Pulse could triple or quadruple its sales. The forecast will depend partially on whether the brand can secure further capital.
Pulse's future isn't restricted to sexual wellness, and it could extend beyond it as early as this year. Buckalter lists baby care, facial care, wound care and personal care as product categories suited to it, and notes the brand has some 100 patents and trademarks worldwide. She says, "Anything in a liquid formulation that would benefit from warming—or maybe, at some point, cooling—and hygienic, touch-free automatic dispensing this would be a fitting innovation for."