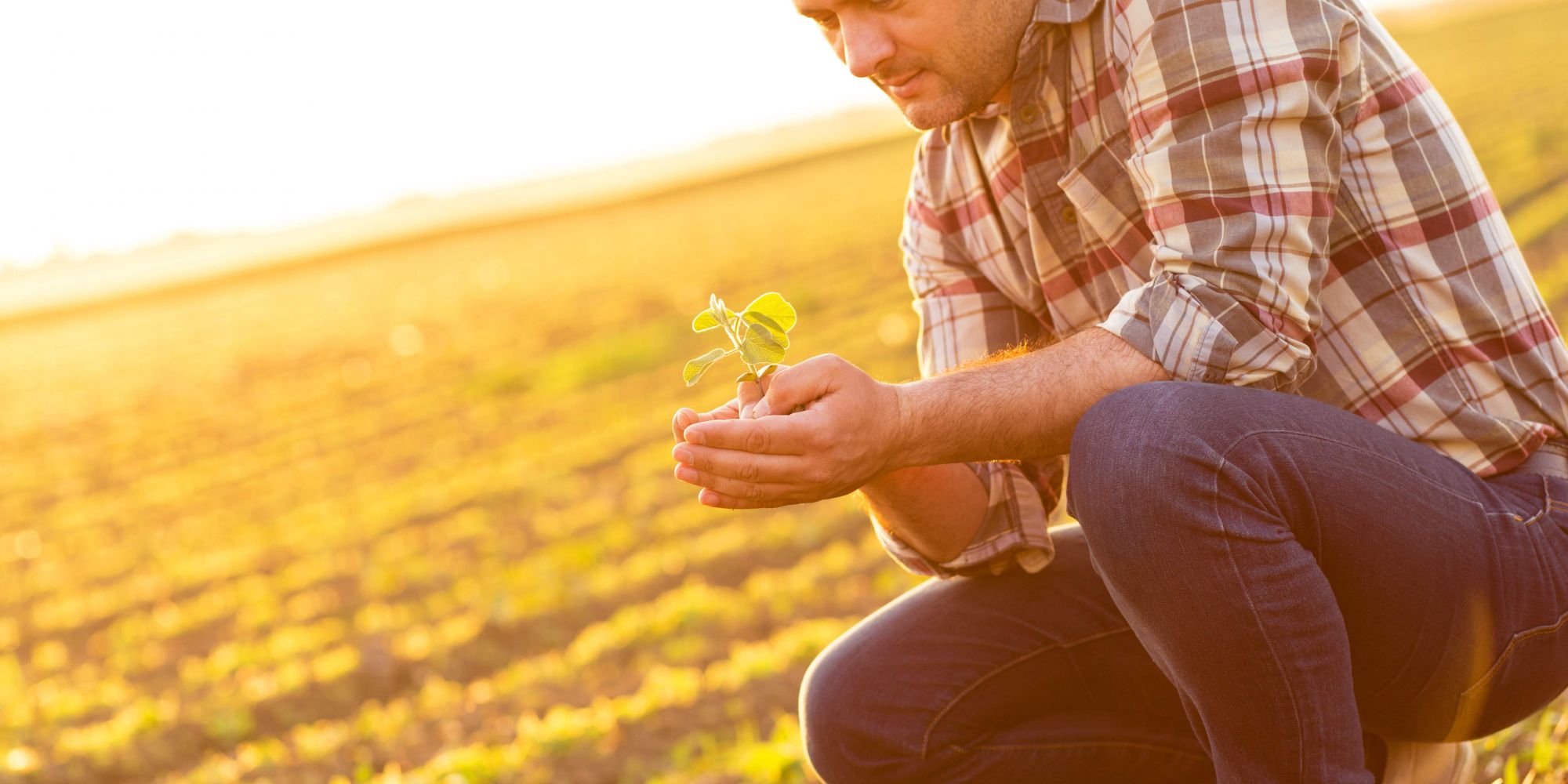 Will Ingredient Sourcing Transparency Be The New Label Reading?
As skincare companies jumped on the rose hip craze, Bloomsbury Sq. founder Niambi Cacchioli ran into trouble obtaining the ingredient for her natural beauty brand's merchandise.
"It was out of stock everywhere, and that was really the first time I was introduced to the notion of the lifecycle of ingredients. I thought, 'Oh my gosh, there are limits to natural ingredients and natural resources,'" she says. "That was a big aha moment for me."
Cacchioli decided to discontinue three products and dive deeper into the sources of her ingredients. She reached out to Penny Frazier, a certified wild organic farmer and owner of Goods From The Woods, and visited Frazier in the Ozarks for four days in June of last year to check out the harvesting process in action.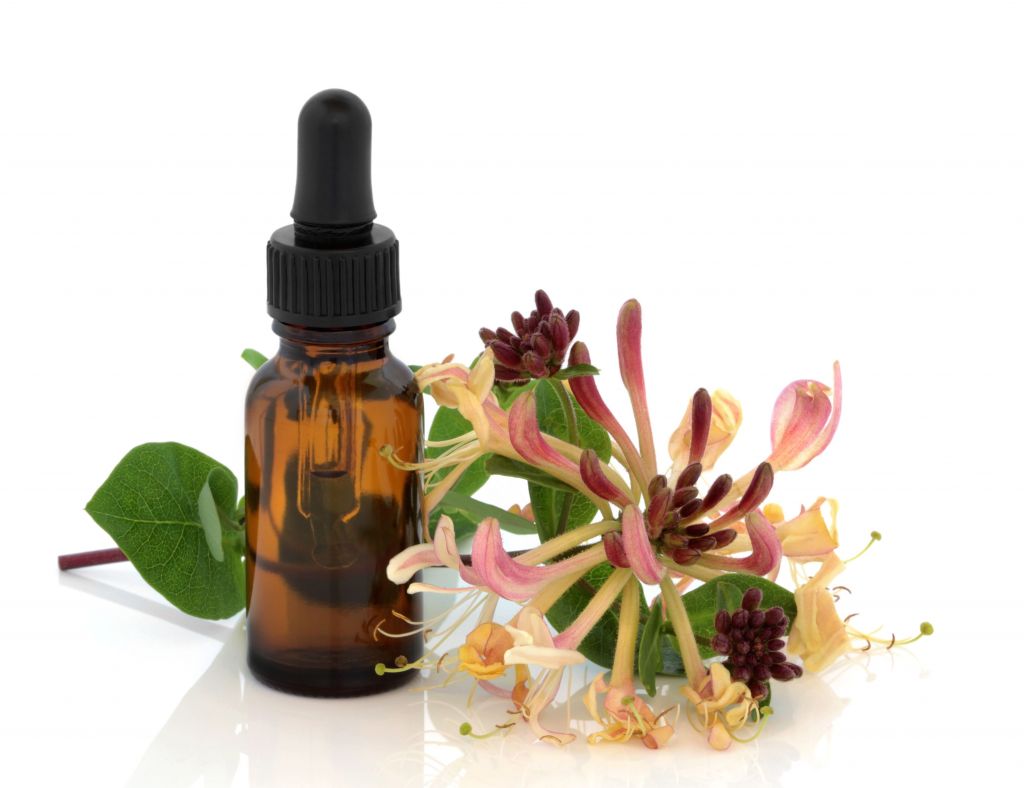 "It was the most intense experience of my life. I started to understand that I have to be mindful of what's happening with her crops. I really need to shift from having one product line all year to selling seasonal products," says Cacchioli. "When I talk to my customers about where ingredients come from, it's my way of connecting them to women like Penny, and getting them to engage in how it all works."
Most skincare shoppers are a long way from grasping how it all works from the source to store shelves. However, a few brands and retailers are peeling back the layers of the shrouded procedures behind choosing and using beauty ingredients. If their numbers grow, it may soon not be enough to inform consumers in about what's in bottles without telling them where those contents come from.
"Providing full transparency on methods is definitely something we're going to be seeing more of because it's something that natural beauty brands can compete on. It's about where ingredients are sourced, how they are sourced and how they're used uniquely together," says Rachel Roberts, founder and CEO of the marketing firm Oyl + Water. "A lot of brands white label formulas and aren't connected to farms at all. That distinction will become more and more relevant. Consumers will begin to think, 'I shouldn't just believe what brands are saying. Where does this actually come from?''"
Dominique Caron, founder of Apoterra Skincare, believes so strongly that customers should be able to find the country of origin of skincare ingredients that she instituted a batch system allowing them to look up that information online for her brand's products. Even large conglomerates like L'Oréal recognize that close ties to farmers could be the next frontier. The company incubated the new hair care brand Seed Phytonutrients that's on a mission to support American organic farmers.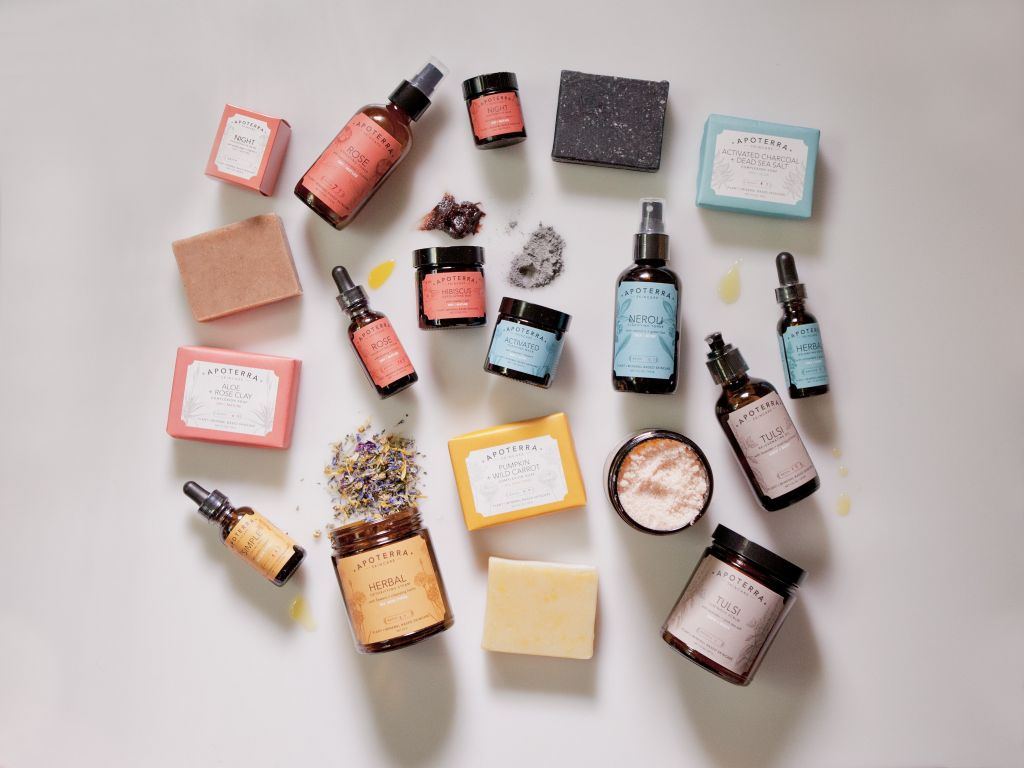 "When I first started back in 2011, I was really getting into the organic food movement and shopping local. I really felt that where my produce came from was important to the quality of it and also important environmentally," says Caron. "When you're buying natural skincare, it's produced from raw materials and, if a brand is going to say the skincare product is sustainable, part of that sustainability is sourcing responsibly and part of that is about where you are sourcing from."
Although most brands don't go as far as Apoterra's batch system, some such as Agent Nateur and Laurel Whole Plant Organics are providing glimpses of their ingredient sources on social media. "If I'm going to visit my suppliers in the south of France, I will show on my Instagram Stories where I'm sourcing and how I'm sourcing. I show that the ingredients are organic and wild-crafted," says Jena Covello, founder of Agent Nateur. "I think that's what the customer wants."
Leading green beauty retailers want to know about where ingredients originate, too. For Holly Thorpe, owner of the store Wildcraft, "sourcing is huge." She elaborates, "Before I bring in a brand to test, I'm emailing or talking on the phone with the maker. I have a relationship going where I know their backstory and how important ingredient sourcing is to them. If it isn't mentioned or glossed over, I get a feeling of that from that maker. Are they just putting stuff together or do they believe in plant integrity? Also, I look at how much they have shared about it on their website."
Tara Foley, founder and CEO of Follain, is increasingly focusing on ingredient sourcing and sustainability. "Of course, they [brands] will work with a contract manufacturer, but they need to be involved in getting the information about ingredient sources. If I'm on the phone with them, I need to be able to ask about where their lavender comes from, and they should know," she says. "I want them to have a really good handle on what's involved in the whole process. There are a lot of brands out there that don't have a handle on that."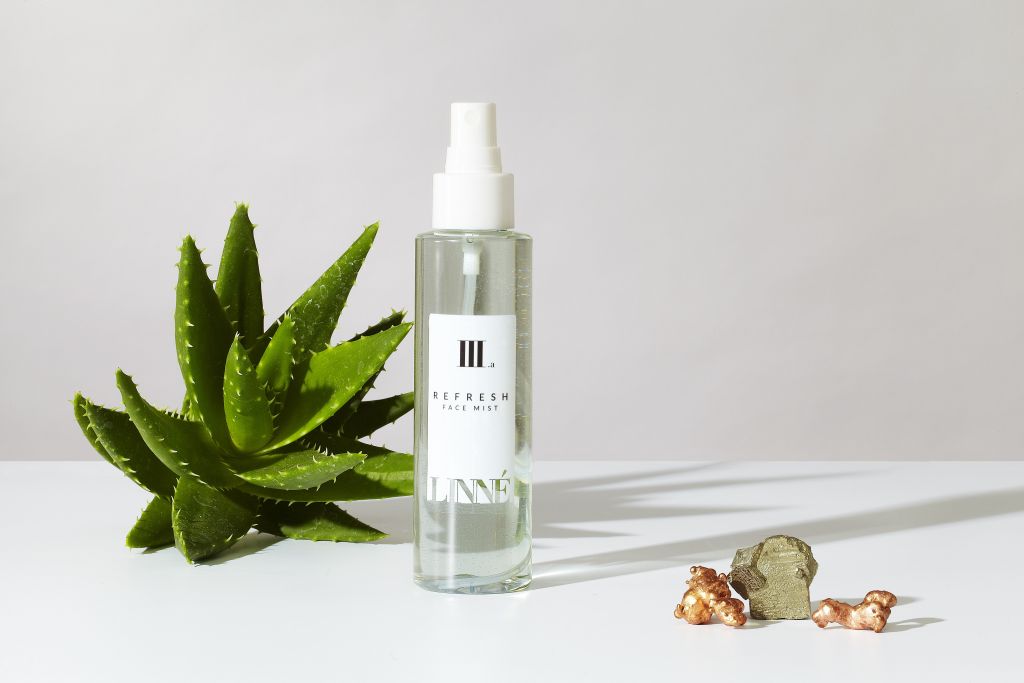 Retailers and customers face an uphill battle if they demand full ingredient sourcing transparency. Many brands fiercely guard supplier details, and clandestineness extends to brands that are dedicated to responsible sourcing. They presume customers have confidence in their dedication to the planet, and they may be right.
"A skincare product can have 20 to 30 ingredients and, if you were to look up the country of origin for every single ingredient, it becomes tedious," says Caron. "At some point, a customer goes, 'I'm just going to trust the brand because I don't have the time to do the research.'"
Jenna Levine, founder of Linné Botanicals, has completed the task of sourcing properly for skincare shoppers. She spent months identifying ingredient suppliers up to her standards. She asked them questions about soil, climate, varietals, worker conditions and extraction techniques to satisfy her drive to promote species diversity, environmental preservation and ethnobotanical continuity.
Still, Levine keeps supplier information under wraps. "Where do you draw the line in transparency? In terms of providing technical data, I'm available to do that. In terms of explaining what constituents are in a plant, I'm certainly happy to do that and to explain how plants are being harvested and where they are from," she says. "The difference between a hobby skincare maker and someone who is really serious about it is the legwork you put into it cutting through the clutter, so I feel like that's a little bit of my sweat I want to hold onto."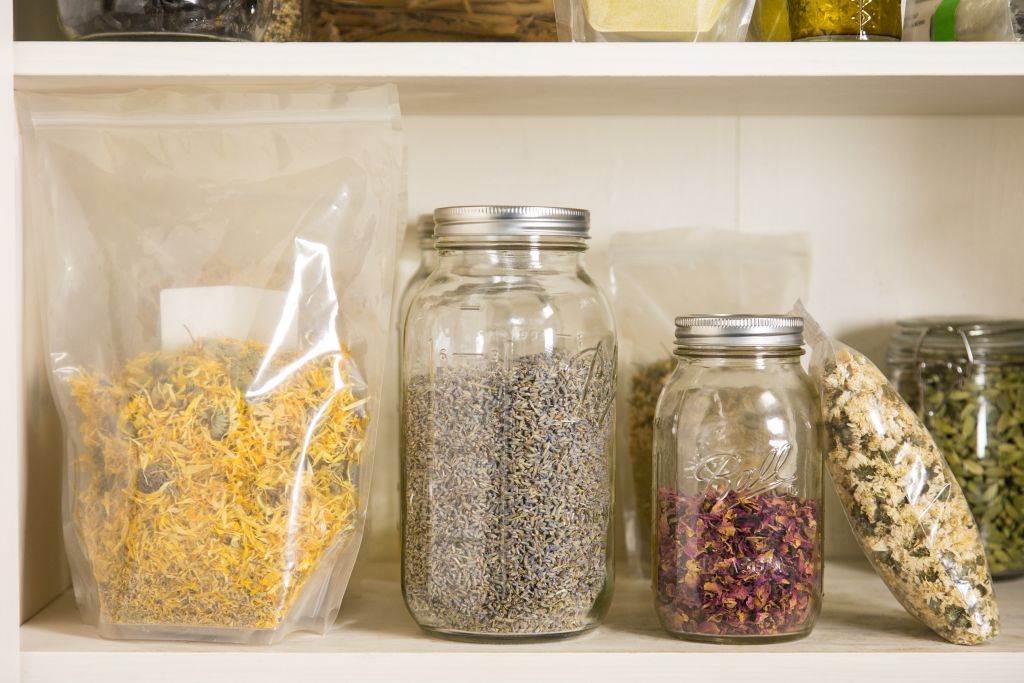 Jeannie Jarnot, founder of Beauty Heroes, has no problem with the natural beauty brands she partners with concealing the sources of their ingredients. "I really trust them," she says, adding, "In beauty, there is a lot of concern about people taking your formulas and protecting your formula. Your ingredient source is part of your formula…you should not disclose your farm. Otherwise, you are never going to be able to get your ingredient again because every green beauty company is going to go to that farm to try to source their ingredients from it."
Roberts predicts consumers will call upon beauty brands to reveal their ingredient sourcing information. "It's going to become a hindrance to brands that want to keep it all a secret. I think consumers are going to not trust them if they keep it a secret," she says. "At the end of the day, it's not just that you are using lavender, it's that you are using lavender from a certain place and how you are using it that is what sets you apart."
Brands may not budge on disclosing ingredient suppliers unless consumers clamor for that disclosure. Jeanne Tamayo, global beauty category manager at Whole Foods, finds shoppers today don't have a clear understanding of the ingredient sourcing aspect of beauty products. "It's a complicated story to tell on a box," she reasons. "In apparel, there's a huge awareness because there are so many egregious labor issues, but beauty has led with free-from and what should be excluded. I see success with brands like Evanhealy where it [ingredient sourcing] plays into their entire brand. When it is an overall story and touches every product, the awareness is there."
Foley acknowledges there are substantial hurdles to overcome to get beauty shoppers on board with noticing sourcing. "Our number-one goal in life has been to get them to turn around the bottle and look at the ingredients. The last thing you want to do is make it even more difficult for people who don't really know about clean beauty," she says. Despite the challenges, Foley says, "We are working behind the scenes to, in the not so far future, share the story and [express to a customer] that you should care about how those ingredients came to be."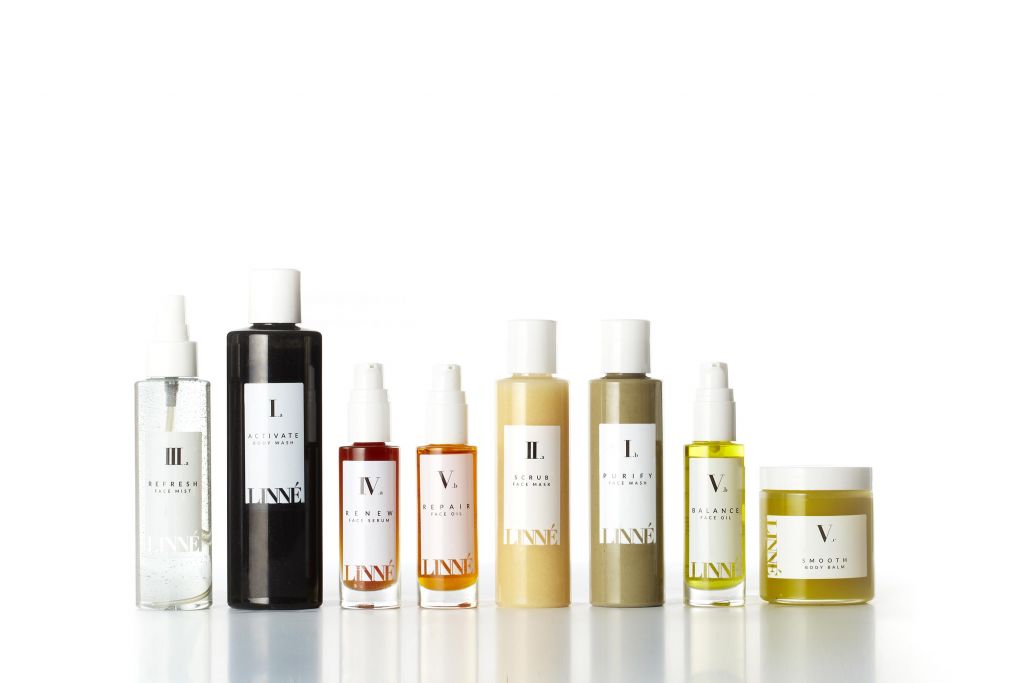 To date, Caron hasn't discovered that customers or retailers care about the country of origin ingredient information she divulges. "Is this something that customers are demanding or going to be interested in? I don't think so. It's not going to be a deal breaker," she says. "To be honest, sometimes I wonder, 'Is it even worth it?' It's a lot of work, and it's time consuming. We could be spending that time on marketing or research and development."
At Bloomsbury Sq., Cacchioli is educating customers that purposeful ingredient sourcing matters. "When I talk about my experience harvesting honeysuckle with Penny, people look at me like they've never thought of that before. It never occurred to them," she says. "In the beauty industry, the excitement has to really come from us. I'm figuring it out, but I think where my future lies is being personally connected to the ingredients."
TAKEAWAYS
A small, but rising number of beauty brands and retailers focus on responsible ingredient sourcing and sharing information on that sourcing with their customers. Brands at the forefront of ingredient transparency, notably Apoterra Skincare, give customers access to ingredient country of origin information. Other brands show farms that grow their ingredients on social media.
Leading natural beauty retailers are querying vendors about the suppliers they work with. They want to feel secure that the brands they bring into their stores aren't contributing to environmental destruction.
The local food movement could be a precursor to a mounting understanding of ingredient sourcing in the beauty industry. As beauty brands cope with ingredient shortages, the awareness of beauty consumers may increase about the impacts of their beauty purchases on the earth.
Most beauty brands are reluctant to reveal ingredient sources. They guard sourcing information to prevent competitors from encroaching on their suppliers. Customers and retailers have largely not cared that this information is kept secret. However, this information may become more valuable disclosed as brands jockey for points of difference in a crowded natural beauty market.