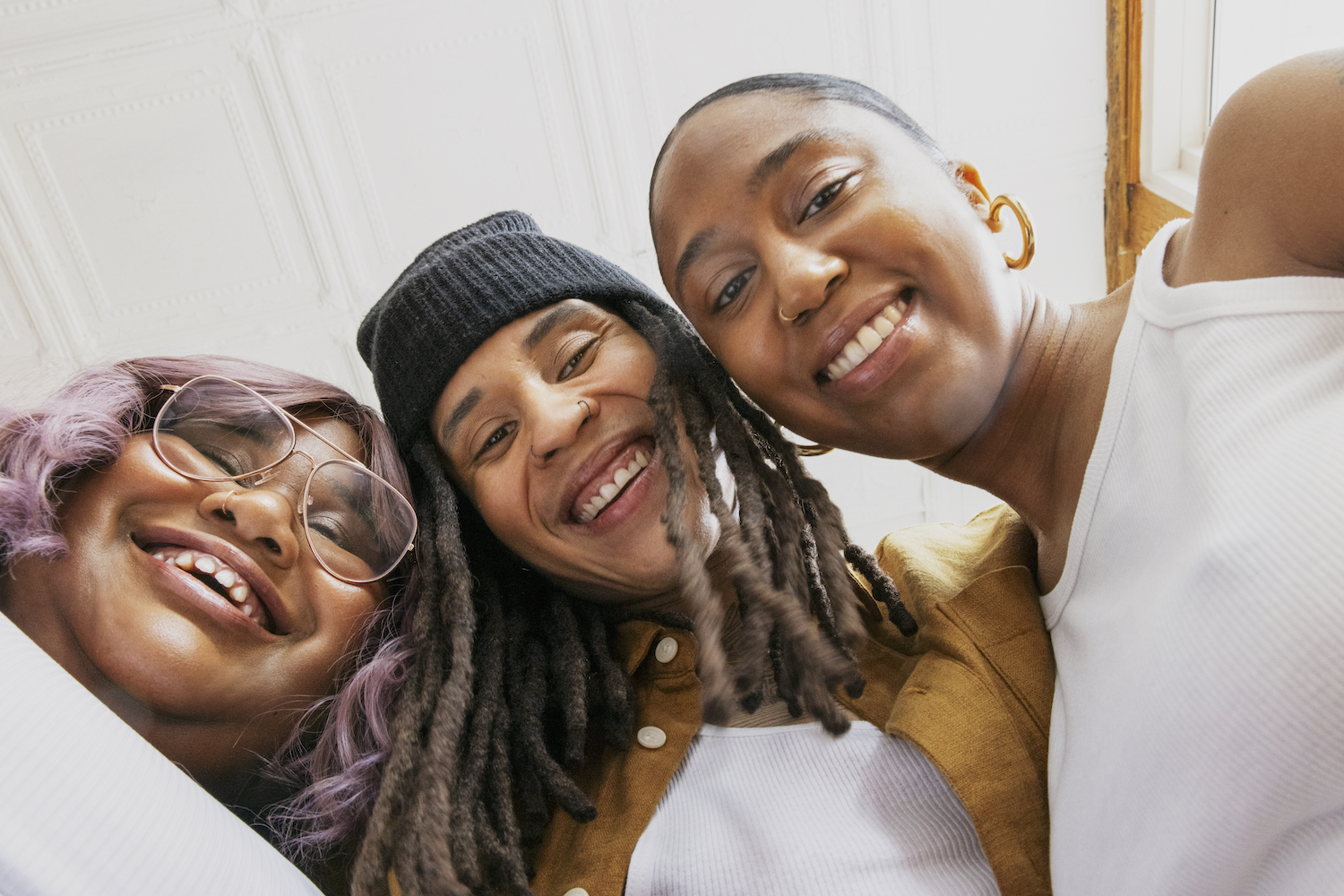 Journalist And Aesthetician Simedar Jackson's Cleanical Brand Of Other Worlds Is All About Maintaining The Skin Barrier
Everything Simedar Jackson has accomplished in her career so far has been building to the creation of skincare brand Of Other Worlds.
In 2016, she graduated Northwestern University with a journalism degree and moved to New York to be a freelance writer covering beauty, fashion and Black interests. Wanting to bring skincare authority to her reporting, she decided to become a licensed aesthetician. Jackson says, "You get these PR releases, and they're saying vitamin C is going to make your skin brighter, and I was like, OK, but why? What is actually happening? I wanted to be able to recommend an ingredient not just because it's super cool and trendy."
Jackson went on to an aesthetician position at a spa before joining the education team at Dr. Dennis Gross Skincare, where she trained fellow aestheticians and wrote spa manuals on chemical peel treatments. "Working there gave me a really, really strong understanding of skin science and how products work on the skin, why formulas are more sophisticated than others and things of that nature," she reflects.
In 2019, the year she joined Dr. Dennis Gross, Jackson started a community event series called Skin Folks. Although it paused when the pandemic disrupted live events, its purpose lives on in Of Other Worlds. Jackson explains, "It was about viewing skincare and beauty as more than just vanity or self-care…but truly access to healthcare and wanting to level the playing field for marginalized communities, which has been my reason to do anything."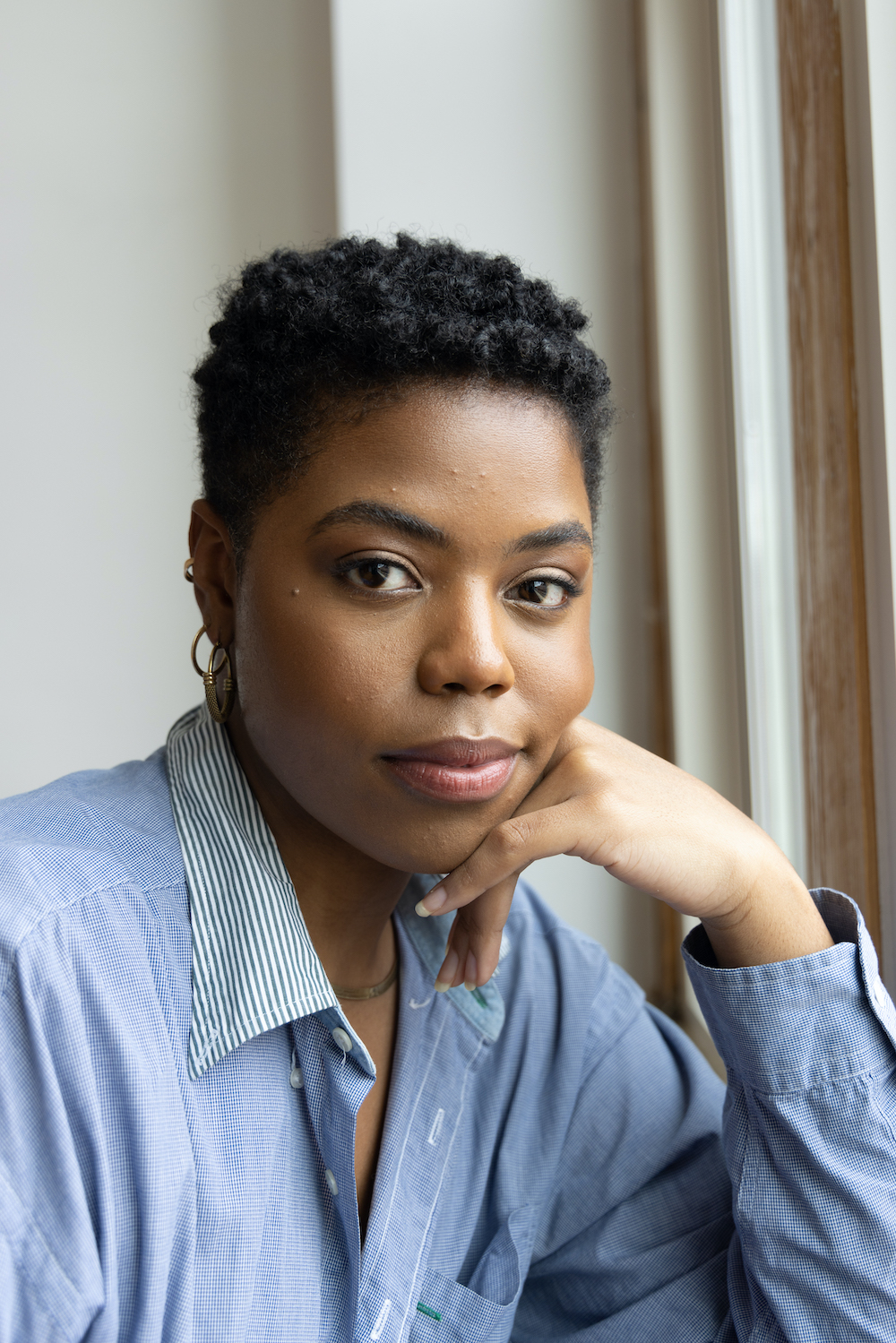 Skin barrier-focused gel serum Light Beams Barrier Treatment is Of Other Worlds' first release and its hero product. Barrier-specific skincare is a growing segment. Jackson points out brands largely concentrate on repairing it once it's been damaged through over-exfoliation or sun damage, but Light Beams is formulated for maintenance.
Discussing barrier skincare, she elaborates, "Similar to how we talk about SPF now, you use it every day. It's not just something that you do when you go to the beach or you're going to spend a day out in the sun when you're going to brunch. It's the same with your barrier. Every day, we need to be making sure that we are maintaining, we are supporting, we are replenishing it because our barrier is what drives the course of our skin."
Jackson partnered with cosmetic chemist and Sula Labs founder AJ Addae to develop Light Beams Barrier Treatment's lightweight formula and perform stability testing on it. The pair expect to conduct preservative efficacy and compatibility testing down the line. Over 15 people from Of Other Worlds' community development team tried out initial Light Beams samples and provided feedback.
"We formulated with ingredients and with preservative systems that already have a lot of literature behind them in terms of the way you use them, what types of ingredients you use with them. So, we know that we're going to pass all of the tests," says Jackson. "But we want to make sure that we do them with every version of the formula so that no one can challenge us. Or, if we do get challenged, we can say, 'Well, here, this is what we have.'"
With Of Other Worlds, Jackson's aim is to create a cleanical brand that avoids confusing academic language and ingredient fearmongering. She strives for it to be approachable for a target audience of 25- to 33-year-old "skin-curious" consumers. Jackson describes Of Other Worlds' audience as "very interested in skincare. They love the luxury of it, they think it's fun, and they enjoy participating, but they're not going to read about the ins and outs of glycolic acid to understand the product. It's more about if it works for me, if I believe in the brand, if I feel connected to it."
Of Other Worlds soft-launched in June with 20 units of Light Beams Barrier Treatment, which sold out in an hour. Twenty additional units were released in August and sold out within 20 minutes. Last week, Jackson launched a Kickstarter campaign to help restart the production of Light Beams. Her campaign target is $10,000 with a stretch goal of $15,000.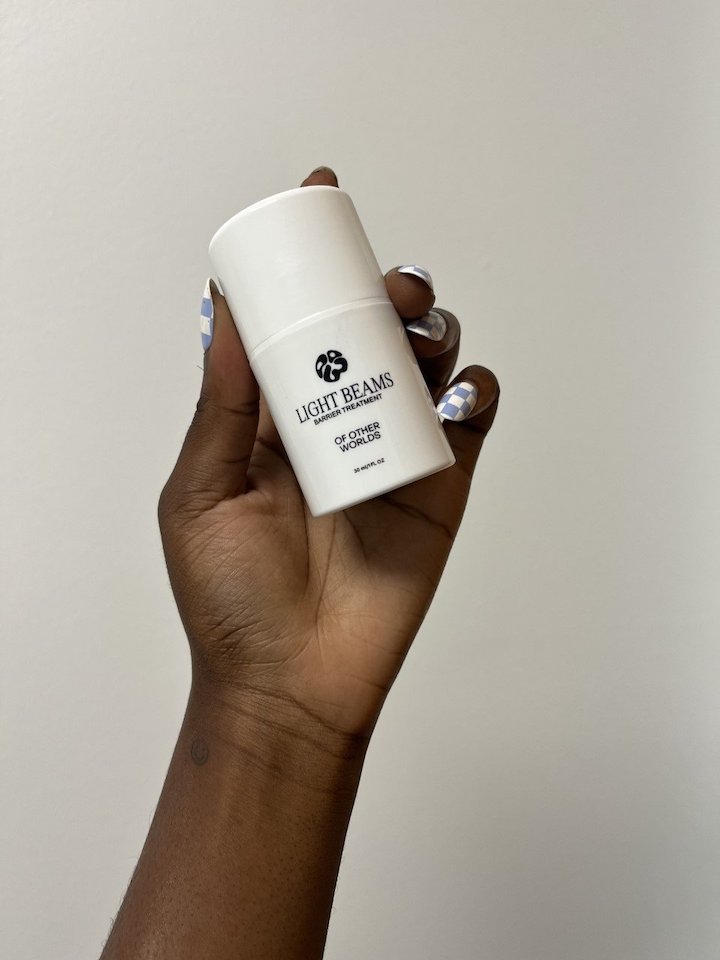 Jackson has invested $20,000 from her personal savings and business loans into the brand so far. She attempted to raise a friends and family round, but it wasn't as successful as she hoped it would be. Venture capital funding is another option. However, she acknowledges it's too soon for VCs. Grants are a prevalent funding route for beginner brands, but she's encountered two obstacles to them: The competition is fierce, and brands often are required to have merchandise on the market to be considered.
"It's like when you're applying for an entry-level job, but you need five years of experience," says Jackson. "How can I get that experience if I can't get a job?"
Crowdfunding aligns with Of Other Worlds' vision of community. "We're not just saying, 'Here, take this because we say you should, but take this because this is what you asked for, this is what you said you wanted, and we're going to give it to you,'" says Jackson. "Because we're doing this together, it makes sense to call upon our community to help us bring to them what they have helped us create."
Of Other Worlds' Kickstarter campaign is more than 30% to its fundraising goal. Jackson has leaned on Instagram and the network she's erected over the years to get the word out about it. Of Other Worlds' Substack newsletter has been a particularly popular marketing vehicle for the brand. There are 500-plus subscribers, including a handful paying to receive exclusive access to sales and weigh in on brand decisions.
A second product is in the pipeline for a future launch, and a bigger aspiration of Of Other Worlds is to open a flagship store that's also a community space and skincare studio. "I want to create a gathering opportunity where people can come and have a coffee, work, but also be able to offer clinical skincare services like lasers or chemical peels that most people in our community feel hesitant to pursue because it hasn't been a part of their culture," says Jackson. "I want to help them feel comfortable and have these services be more financially accessible to a certain group of our community."