Keli Smith Sweetens The Natural Skincare Segment With Kaike
It only took $1,000 worth of organic ingredients, jars and labels for Keli Smith to launch Kaike with skincare that smells so good you almost want to eat it. Pronounced cake as in the sugary birthday or wedding mainstay, the nearly two-year-old brand targets women of color, but sells its small-batch multiuse products to people of all races, genders and hair and skin types. The names of the versatile products like Frosting and Marshmallow joyfully remind customers of the sweeter stuff in life and, if the monikers aren't enough, their formulas are bursting with delicious vanilla scents. Smith spoke to Beauty Independent about breaking into the green beauty market, finding a supportive community, her kids' product input and expanding a kitchen-made skincare brand.
Why did you launch your brand?
I did not start with the intention of launching a business. I was experiencing migraines and not sure where they were coming from. There was a movie that came out titled Good Hair by Chris Rock. In one of the scenes, he had a Coke can and he applied a relaxer to the Coke can, and almost immediately it started to melt the can. At that point, that's what I was putting in my hair to straighten it from curly to straight on a regular basis. I'm thinking, "Is that where my migraines are coming from? What else am I putting on my body?" It was accidental that I ended up creating the business. It went from that initial point of testing for myself to launching. That was the full year. Not all of that was necessarily dedicated to product development and research for a production perspective, but it was more about what works for me. What is it that I want from my beauty regimen? After that, would this work well for my target market? Would this be something that other women would be interested in?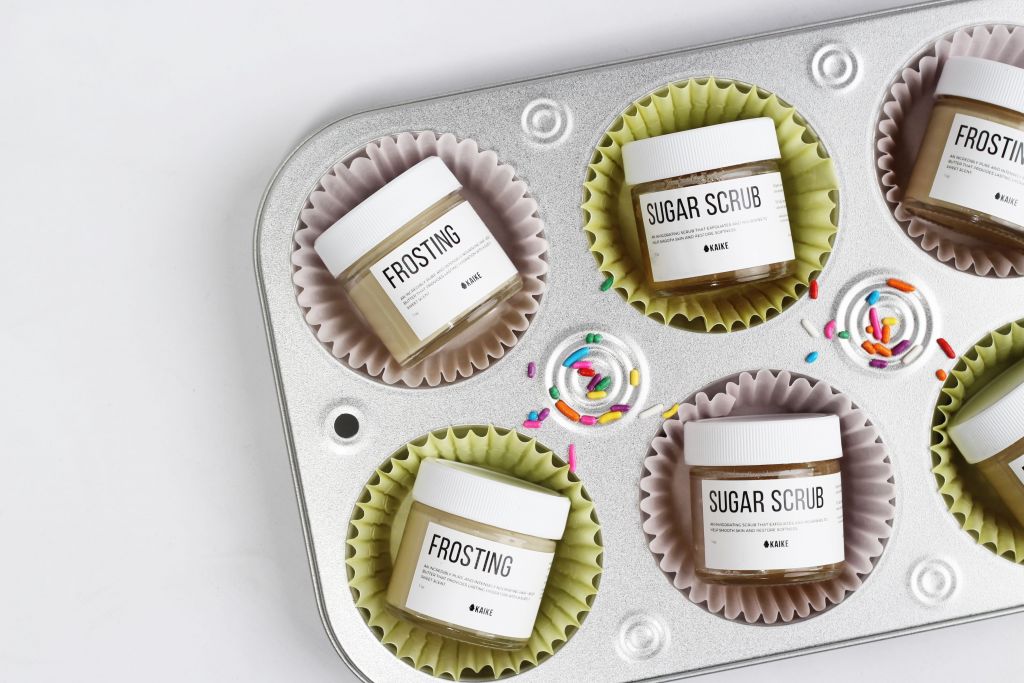 What's your marketing experience?
I took a class, and I just feel like I know everything now. I really fell in love with it. I have this natural ability to see the bigger picture. I really have an eye for branding. It makes me happy to see really good packaging, to see the website and the Instagram page, and how everything ties together. I try to bring that marketing mindset to Kaike as I'm creating now products from the way I named them to the way that I tell the Kaike story. I really try to pinpoint what the voice is and how to translate that visually.
Who is Kaike's target customer?
My target customer is a woman who is in and around millennial age who is really interested in the natural beauty movement and living a more holistic lifestyle, whether that be they do yoga or they do Pilates, or they're more mindful of their natural self. This woman is  still young, so she wants fun beauty products. I target that person who is not only interested in a holistic lifestyle, but a fun lifestyle as well.
Does your target customer have a name in your mind?
Madison. She likes a lot of Starbucks.
What have you found works for you on social media?
Consistency is something I need to work on. When I'm engaging with our customers consistently and posting consistently, I see a higher engagement rate.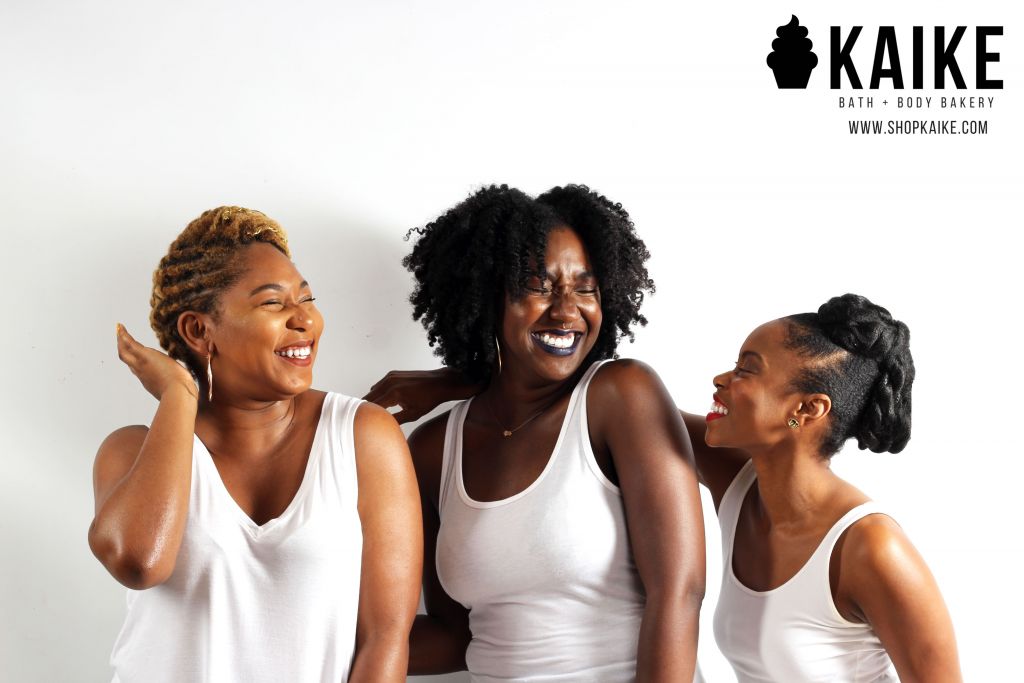 If you could get Kaike into the hands of a celebrity, who would it be and why?
Tracee Ellis Ross. I love her effervescent personality. She's not necessarily in the target age, but she exemplifies the lifestyle that Madison would be living. If you look at her Instagram, she works out regularly. She's so happy and carefree, and I think she would be the ideal person.
What is your hero product, and how did you come up with that product in particular?
Our bestseller is our Frosting. Frosting is a body butter, but it is intended to be used in multiple areas. Let's say a woman of color who has a natural hair texture, she can use Frosting in her hair as a styling cream or a holding cream for when she does her twist-outs. It can also be used all over the body. It can be used on the face as a moisturizer. It can be used as a cleansing balm. I created it to feel and smell like frosting to tie into the name of the business. It has a very sweet vanilla scent and is actually scented with vanilla essential oils. When you dip your hand into the jar, I really want you to get that feeling like you're dipping your hand into a jar of actual frosting. The only downside is you can't eat it. I've actually had a few people ask me, "Can I eat it?" It's not designed to be edible, but I'm actually thinking about making something that is edible to tie into this cake thing.
Why did you decide to offer different sizes for certain products?
Really tying into the multiuse because Frosting can be used so many different ways, I wanted to think about the many ways Madison could use her Frosting or the sugar scrub. I have the larger jar because you're using the sugar scrub all over your body and usually you're using a pretty significant amount to scrub your entire body, but, at the same time, maybe you just want to use it for your lips, maybe you just want to use it for your hands. Maybe they want to try it, but don't want to commit to a full size.
How did you land on Kaike's price range? 
Before creating the first product, I really wanted to make sure that I was pricing it right. There are a lot of brands out there that have perfect products that do exactly what they're supposed to do, and they're a bit pricy. You justify the cost because they're great. At the same time, that might not be as accessible to someone who's new to natural beauty and organic or vegan beauty, and they might not understand why something is so high. They might not understand it's a lot pricier to get organic or plant-based ingredients. It's difficult to source those things. I really wanted to be very strategic in making sure that my products are accessible. I want repeat customers, and for them to think, "I don't want all of the money spent on this one jar, and then I wasted all this money."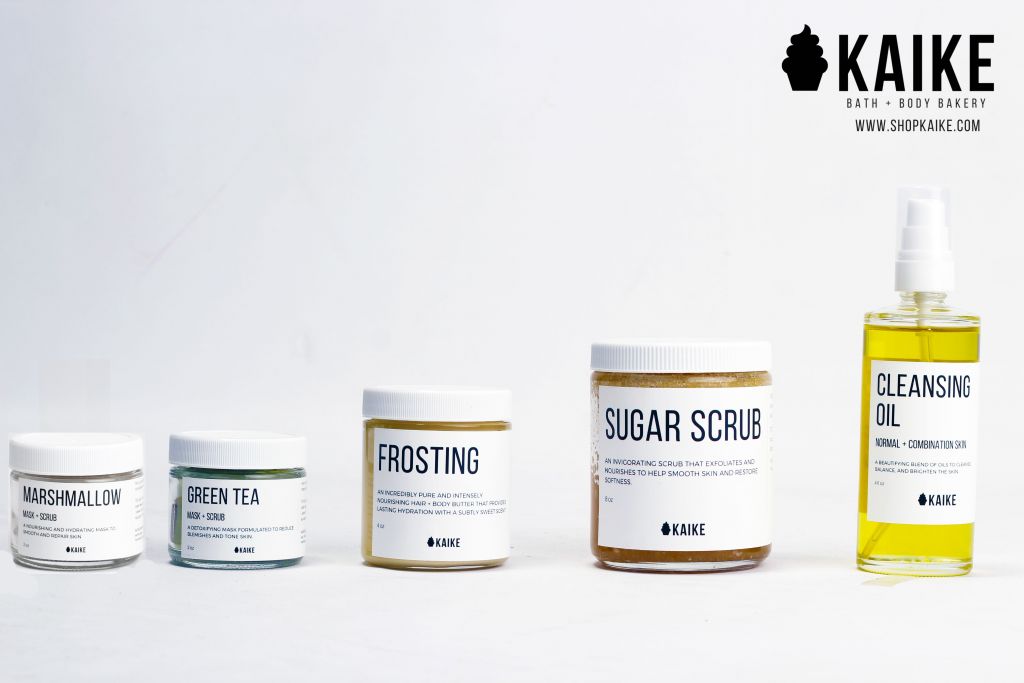 What packaging splurges are worth it?
I really love and really believe in good quality glass jars. It feels luxurious to have that heavy jar in your hand. I don't necessarily think the box the jar goes in should be splurged on for several reasons. It's an unnecessary waste. Once you bring that product home, that very pretty box with the cute words and pretty colors goes in the garbage. I believe in getting all the pertinent information that you need on the label that goes on the jar. With the actual labels that go on the jar, those sometimes could be a little pricier because you want something that's going to last, especially if your products are used in the bathroom. If the products are oil based, you don't want the ink to rub off. You don't want the water to cause anything to run. I love the glass jar for that luxurious feel, but also because to eliminate the chemicals in a plastic jar or a plastic tube, and to allow the product to be recycled after you use it.
You make products from home. Do you have any plans to move into a factory?
We are growing pretty rapidly and home is not necessarily the best option anymore, which is a great problem to have. In the short term, we are looking to secure a larger production space that would maybe allow a storefront opportunity. Long term, I don't want to necessarily grow this company to where I no longer touch the product. Some people that I talk to, they don't understand that. The purpose of creating a brand is for it to grow and I want it to grow as much as possible, but I really want the ingredients to stay pure. I want to still be able to communicate that message of fun and maintain the integrity.  
If you were to get a large cash infusion, what's the first thing you would do with it?
I would dedicate a majority of it to developing new products. I want to expand our product line, not only in depth in our skincare area, but I want to branch into men's grooming. I want to branch into more apothecary uses and natural healing, and baby and pregnancy products. I want you to have a piece of Kaike in every area of your life.
Who's been key to making your brand work?
My kids. They're very helpful in the advice they give. I'm coming from this fun and effervescent voice. Who else has that but kids? My daughters help with sourcing and creating new products, and my son has assumed the title as my business manager. He's only 12. They are very honest when it comes to creating new products and what I should name it. They have really great ideas and some fresh perspectives that I bring to the business.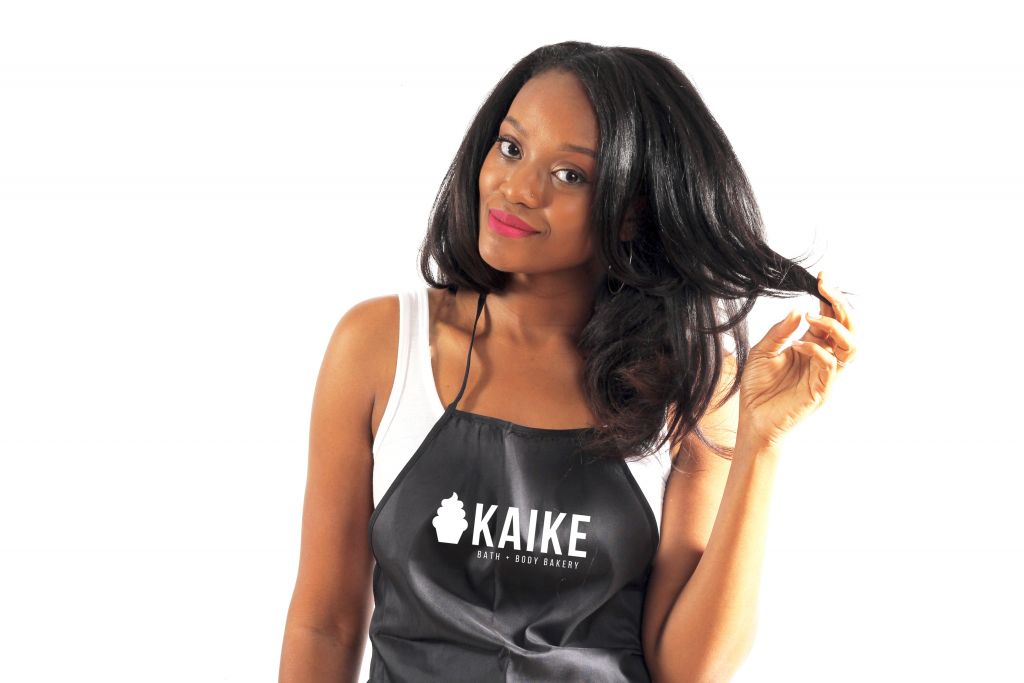 What's a dream retailer for your brand?
Target.
Can you give me your elevator pitch for Target?
Welcome to Kaike. We are an all-natural and vegan skincare company specifically focused on good clean fun. We want you to have fun celebrating your natural beauty and, just like Kaike is at the center of every celebration, we want our Kaike to be at the center of your skincare regimen.
Is Kaike's website annoying for you to manage, a major revenue outlet or both?
It's a little bit of both. It's annoying because I'm doing it myself. While I do know some coding, you never really reach a place where you're completely satisfied with it. There's always little tweaks and improvements you want to make to it, whether that's from a design standpoint or a functionality standpoint. At the same time, I love playing around with the branding and the communication strategy. I love doing that, so that's always fun.
How many retail partners do you have? What percent of your business is wholesale versus direct?
Right now, we have about five or six wholesalers that are carrying Kaike. One of them is Chicago-based Lena Rose, which is a dedicated natural beauty store. Online retailer Marjani Beauty was our first wholesaler. About 20% of our sales are from wholesale. We are focused at the moment on growing our wholesale partnerships with companies interested in the education of the natural beauty consumer, especially for women of color.
When do you expect to reach profitability? 
I expect to reach it by the first quarter of 2018.
Do you have a mentor?
I surround myself with this circle of other moms who are building their businesses. We bounce ideas off each other; we encourage one another; we hold each other accountable. This prompted me to launch a mom-preneur mastermind group that I'm going to be launching in a month or so to give other mom-preneurs that same opportunity to have mentors either in their industry or in the industry they want to launch a business in or to gain knowledge and insight other than just going on Google. It's great to have that relationship with someone where you can just call in the middle of an issue and to actually have that one-on-one relationship. For me, it's not necessarily one person. I have a circle of about five people that help me. In turn, I hopefully help them.
What's the best advice you've received and you would give?
Pick your battles. That's from my mom, and I apply that everywhere: in parenting, in marriage, in business. Everything may or may not be that big of a deal, and to be very careful and strategic to what you focus your energy on. The best advice I would give is: choose your tribe. You want to be very careful with who you are allowing to take up space and resources in your life. You want to make sure that you have people to help you grow to the best you can be.