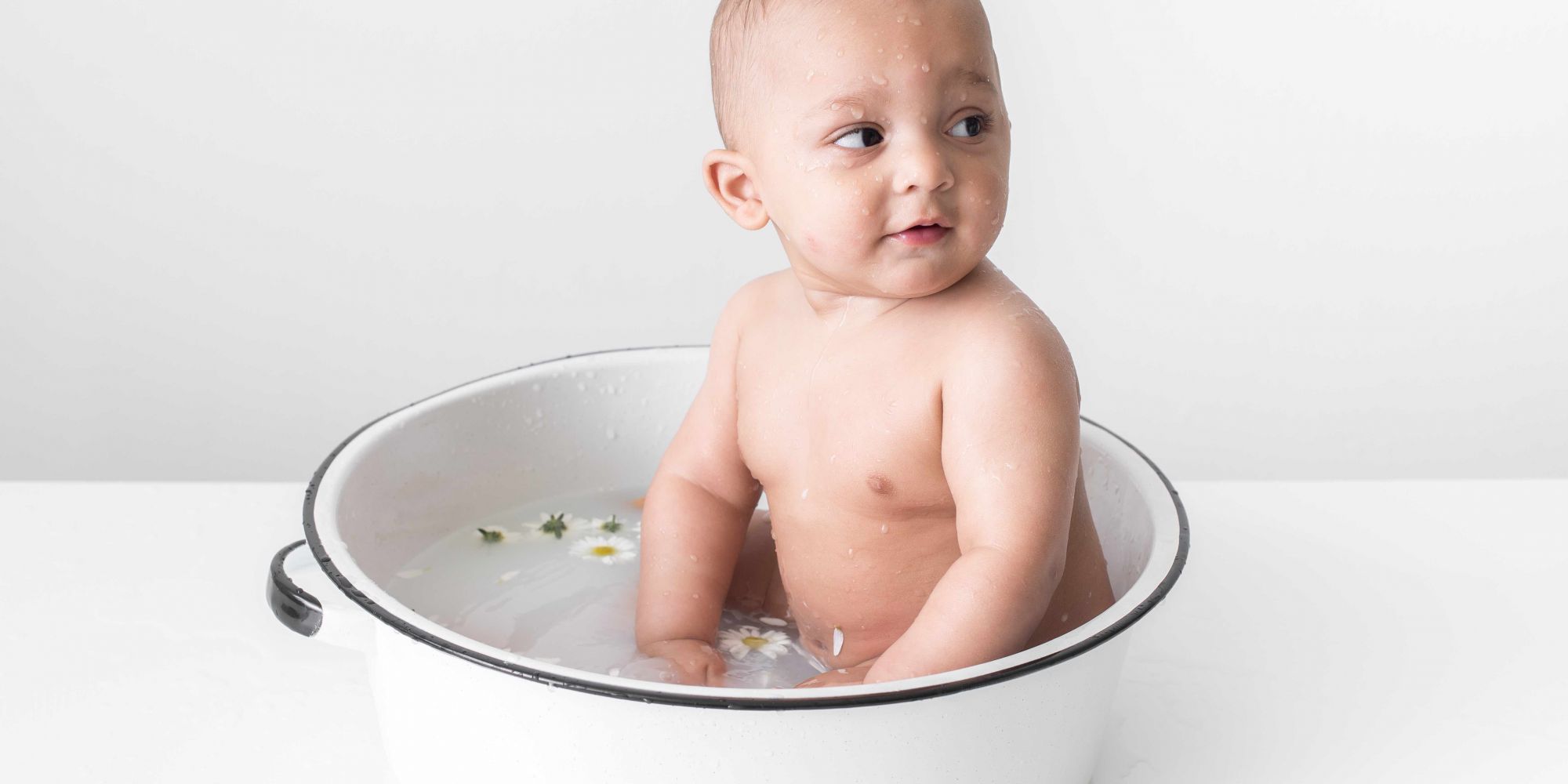 Lullaby In A Tube: Kiss Kiss Goodnight Launches With Gentle Skincare For Newborns
There are many firsts in newborns' lives. There are first sounds, snuggles, smiles, smells and sights. Kiss Kiss Goodnight hopes to provide the first skincare.
The brand from Shelly Ann Winokur, a mom of three with advanced degrees in chemical engineering and business, is starting off with 3-in-1 Baby Bath Gel, a product that acts as a massage oil, cleanser and moisturizer. Centered around cold-pressed coconut, sesame and Kalahari melon seed oils, its formula transitions from an oil gel to milk cleanser and is designed for neonatal skin.
"In their first few weeks, a baby's skin naturally changes in pH from a neutral to the pH of adult skin, which is slightly acidic at 4.5. In the U.K., moms don't like using surfactants on their babies' skin because it can change the pH of baby skin and maybe deter the natural progress of pH," says Winokur. "Our formula works with the chemistry of baby skin, and lets it progress naturally."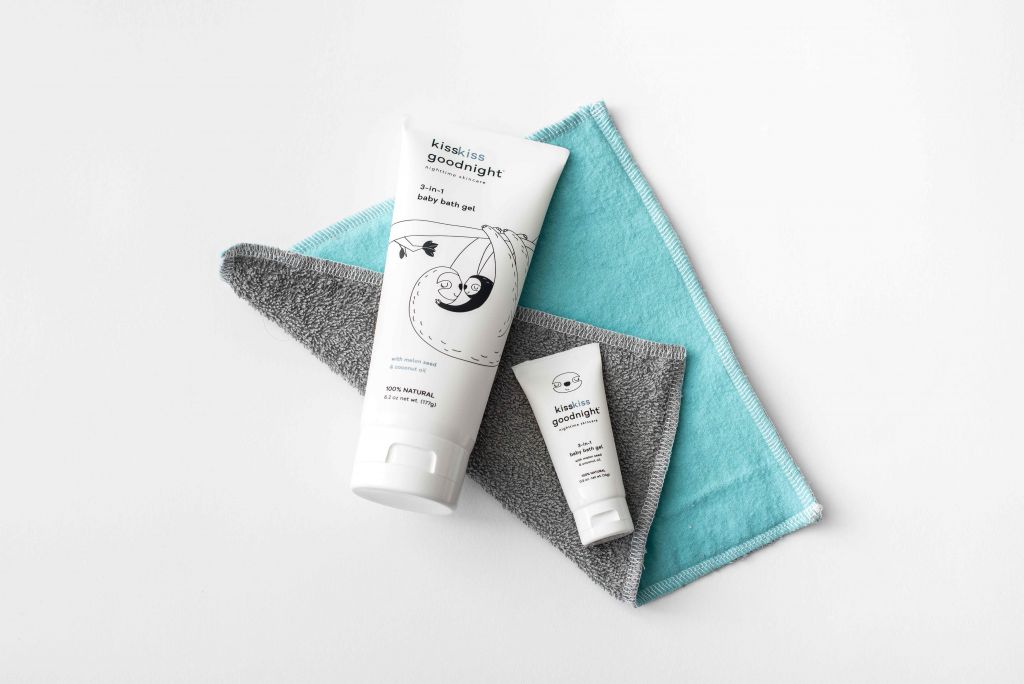 Kiss Kiss Goodnight isn't Winokur's personal-care debut. After taking organic skincare classes from Formula Botanica, she introduced the brand Shell's Formula in 2015 and sold its products on Etsy. Kiss Kiss Goodnight is a reinvention of Shell's Formula based on Winokur's learnings from the earlier venture, including that it's crucial to hone in on a narrow target consumer base.
"I had identified my segment as the sensitive skin market, and customers who like natural and organic skincare, but that was too broad," she says. "When I rebranded, I really wanted to understand who I was going to target. This product was developed for babies under six months. It's probably the gentlest cleanser on the market."
"When I rebranded, I really wanted to understand who I was going to target. This product was developed for babies under six months. It's probably the gentlest cleanser on the market."
The brand name Kiss Kiss Goodnight stems from a nighttime ritual Winokur imagines for 3-in-1 Baby Bath Gel purchasers and an expression she spotted in a book that she often utters to her children before putting them to bed. She instructs parents to rub the product formula on a baby's dry skin prior to bathing and then put him or her in the bath to turn it into a warm hydrating soak. The product is particularly useful for baby massage, a technique often recommended for colicky babies, but generally practiced for soothing and bonding purposes.
"Sometimes parents don't feel they have time to massage or they don't know how to massage. With this product, you can massage it on for a few seconds, or you can take your time and go through the different parts of the body while singing a song to your baby," says Winokur. "It doesn't have to be a long, complicated process where they have to learn baby massage. It's about a moment for connecting with the baby."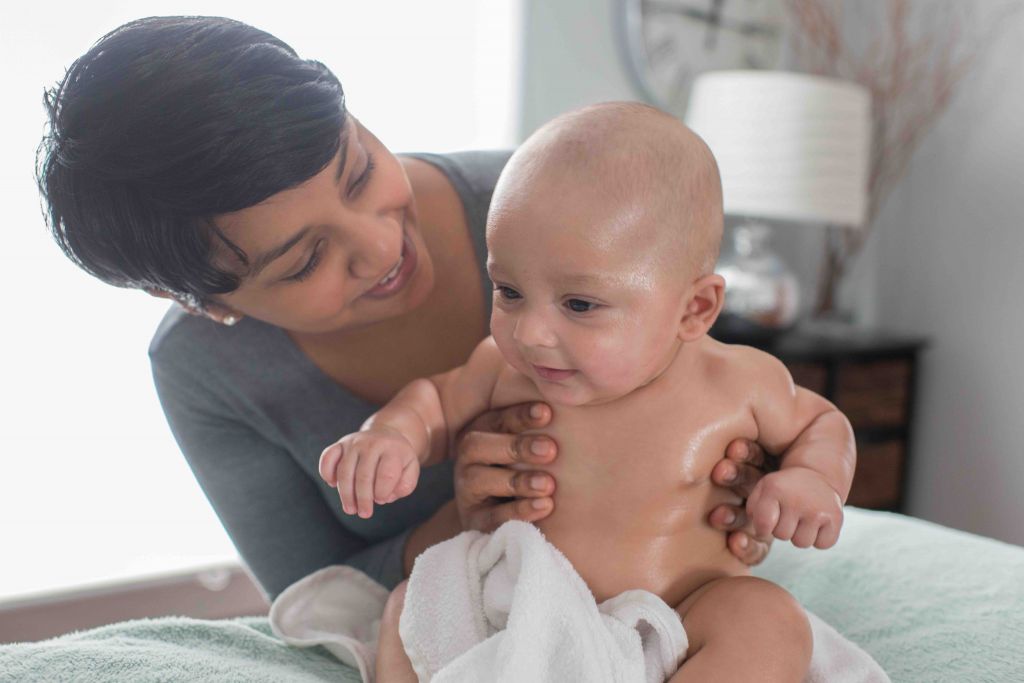 Kiss Kiss Goodnight's minimalist black-and-white packaging plays up the themes of connection and comfort. It features a mother sloth hanging from a branch and embracing a baby sloth. "The sloth is an animal that moves very slowly and seems very happy," says Winokur. "That's the feeling you want at night when everyone should be calm and content."
Winokur invested $50,000 to create Kiss Kiss Goodnight, an amount she aims to recoup by next year. For distribution, she's initially reaching out to green beauty and baby stores local to her in Timonium-Lutherville, Md. E-tailers specializing in natural beauty and baby merchandise are on her distribution wish list as well. Eventually, Winokur aspires to place the brand in clean beauty retailers such as Credo and Follain, and department stores like Nordstrom. The 3-in-1 Baby Bath Gel is priced at $36 for a 6.2-oz. size and a portion of the proceeds from its sales will go to Room to Read, an organization dedicated to improving literacy.
"More and more, baby skin is becoming a concern for parents because of eczema and allergies, but information on baby skin isn't readily available to them. So, I would like to supply some of this information and maybe that could be a way to start the conversation."
Winokur also plans to approach pediatricians, doulas and midwives to gauge their interest in Kiss Kiss Goodnight. She notes skincare education could be helpful for birthing experts, moms-to-be and new parents. "More and more, baby skin is becoming a concern for parents because of eczema and allergies, but information on baby skin isn't readily available to them," says Winokur. "So, I would like to supply some of this information and maybe that could be a way to start the conversation."
Dissimilar from Shell's Formula, Winokur doesn't view Etsy as the right platform for Kiss Kiss Goodnight. "There's so much skincare sold on Etsy, and we really want to set ourselves apart. Right now, we are a small business and handcrafted, but we strive to be bigger," she says. "On Etsy, it was hard to be found. I still had to do craft shows. Instead of being on Etsy, I have my own website that I believe can give us what Etsy gave us. It's a different strategy."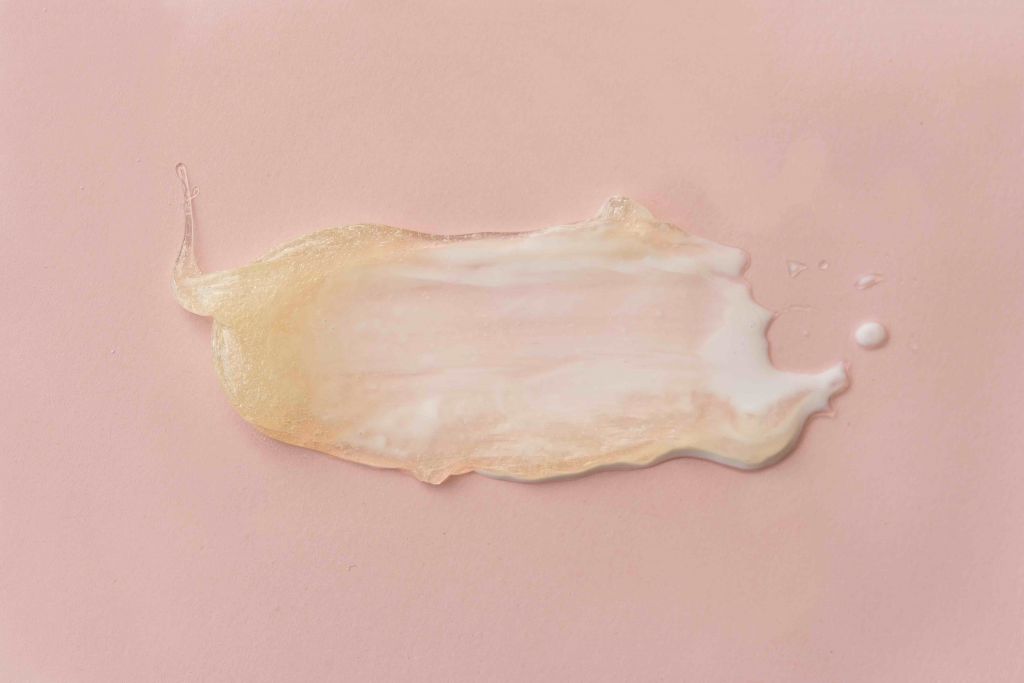 Next in the product pipeline for Kiss Kiss Goodnight are items for mothers and toddlers. Winokur could revive former popular Shell's Formula offerings, notably a belly oil. "I have a background in chemical engineering and product development. Previously, I had to make sure products from the lab were scalable and stable for the market. I have confidence in doing that, and my strength is formulation," she says. "I know how to change a formulation and set up different experiments to get it to where I need it to be."