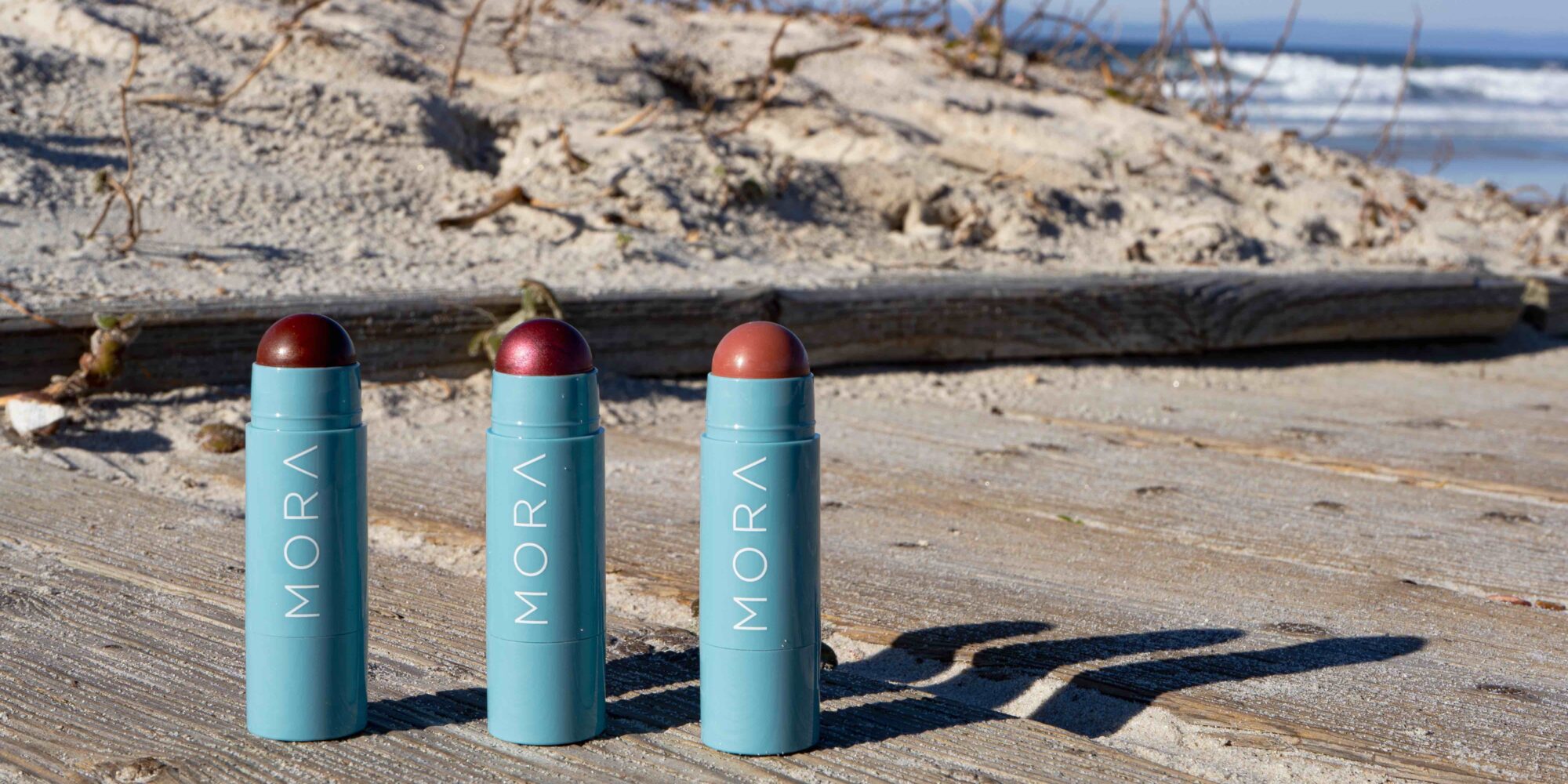 Mora Cosmetics Is Out To Prove Halal Beauty Isn't A Niche Business
Back in the 1990s, native New Yorker Minara El-Rahman was a frequent patron of The Halal Guys on 53rd Street and 6th Avenue in Manhattan. In the decades since, she's watched it burgeon into a national franchise with an audience much broader than the Muslims packing its cart in the early days.
El-Rahman longs to do for beauty what The Halal Guys has done for food with Mora Cosmetics, her halal makeup brand that launched in December with three clean and vegan lipsticks priced at $25 each. Adhering to Islamic law, halal merchandise avoids alcohol, pork, and byproducts of carnivorous animals and birds of prey, among other stipulations.
El-Rahman laments that there's a "misconception that halal beauty is only for Muslims. It is not. While it does mean Muslims now have beauty options within the industry, everyone can use them. Retailers may not know this." Her interest in Mora Cosmetics reaching a wide customer base doesn't negate her pride in it celebrating Muslim consumers, a huge group of about 2 billion people worldwide. El-Rahman says, "Unfortunately, Islamophobia does exist. We want Muslim women to feel seen by an industry that has ignored their needs so far."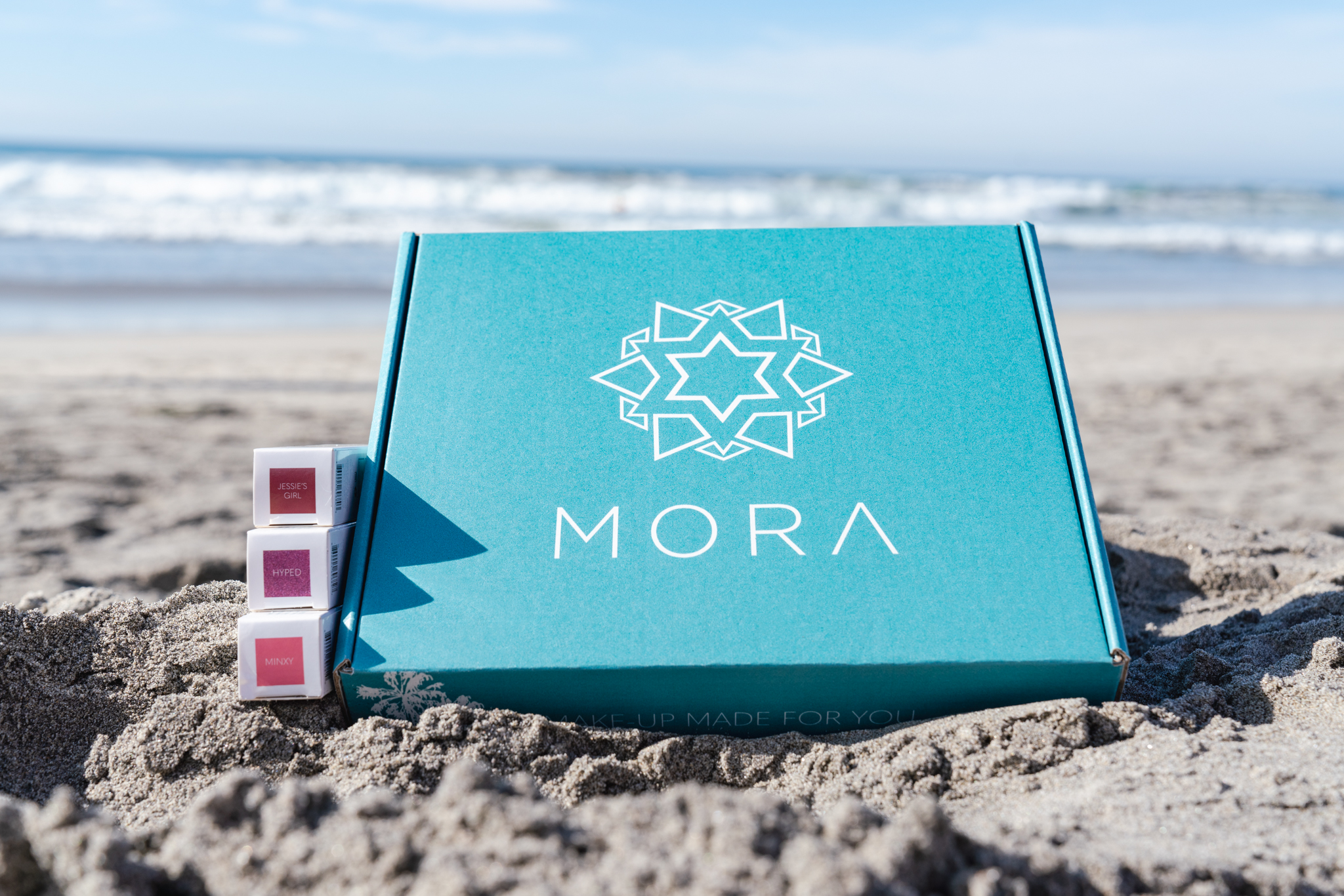 A lawyer whose career path wound through digital marketing, El-Rahman took a gamble, cashed out her 401k and poured $45,000 into starting Mora Cosmetics. She teamed up with Jasmine Dayal, formerly a colleague of hers at construction materials company Simpson Strong-Tie, to develop the brand. Before the company, Dayal worked at Sephora and Facebook. She didn't have much capital to invest, but she put in plenty of sweat equity building Mora Cosmetics' website and handling the bulk of the design responsibilities.
El-Rahman and Dayal intended to introduce Mora Cosmetics in the summer of 2020, but coronavirus-related supply chain glitches delayed the brand's packaging and sparked a cascade of issues. El-Rahman explains, "People assume it's one vendor who helps you formulate, package and sell your brand, but, in reality, it is a whole team of vendors with different timelines and needs."
"We want Muslim women to feel seen by an industry that has ignored their needs so far."
The packaging, she points out, wasn't the only early problem. El-Rahman says, "The samples didn't smell right, the colors were off. COVID didn't help because we often couldn't meet in person." Discussing the pandemic, Dayal chimes in, "It has also made shooting content a lot more complicated. We have to keep in mind our models and our own safety as well as if shoot locations are going to have a high number of people that could potentially make it an unsafe environment."
Manufacturing wasn't easy either. "For the launch product, we wanted a rounded tip, but our manufacturer didn't have a custom mold for this tube," details El-Rahman. "So, we had to wait on a custom mold to be made. The rounded part wasn't right, so we had them redo it. When we finally got it right, it was like the skies parted for us, but it also meant we were launching in the middle of a holiday season in full pandemic mode. Basically, the worst time to launch."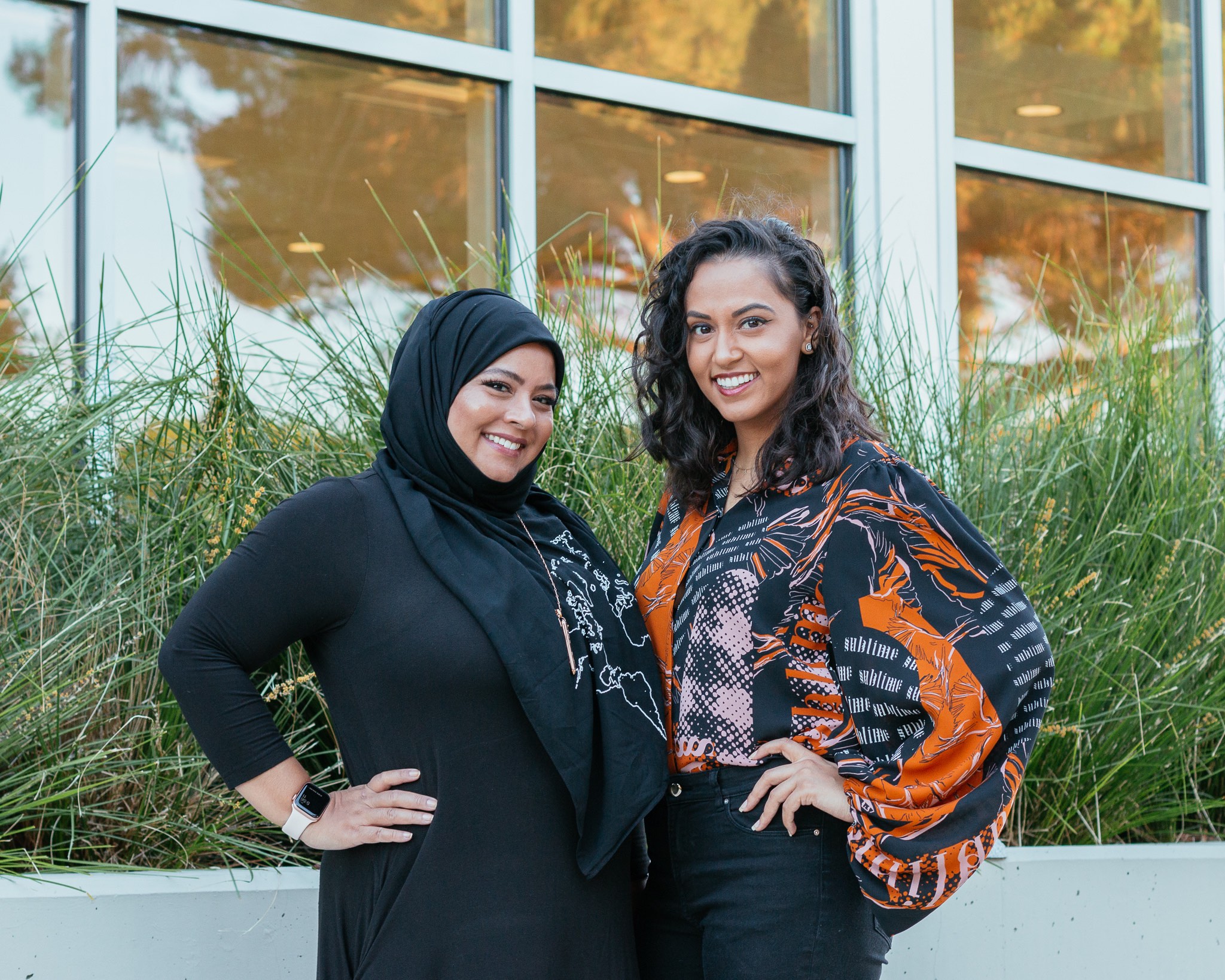 On top of the troubles of debuting amid a history-making pandemic, Mora Cosmetics faces the challenge of an American beauty market that's largely unfamiliar with halal makeup. "In order for any brand to get into a retailer, they need to be transparent about sales and their own success within their segment," says El-Rahman. "Currently, all of the halal beauty lines that are out there have all launched recently." Among those lines are Muskaan, Shade M, Amara Halal Cosmetics and Rella Beauty.
Globally, the halal cosmetics segment is forecast to advance at an annual compound growth rate of 12.3% to hit $52.02 billion by 2025, according to Grand View Research. Overall, Statista projects the global cosmetics market will be valued at $758.4 billion in 2025.
"Embrace all the hiccups along the way and learn from them."
For its first year in business, Mora Cosmetics' sales target is to generate at least $100,000. At the outset, the brand is focused on direct-to-consumer distribution. However, its co-founders have aspirations to place its products in retailers open to offering clean, halal beauty. Their dream retailers include Credo, Bluemercury, Follain, Ulta Beauty and Sephora.
At the moment, El-Rahman and Dayal aren't selling Mora Cosmetics on Amazon. "I worked at a startup that sold on Amazon. I had to create a branded page, and it was a terrible experience," says El-Rahman. "As a vendor, your account can get suspended, and it is very hard to find a human in customer support. So, no, we will not be on Amazon until we get a little bigger and have someone devoted to being able to manage that as an entirely new revenue stream."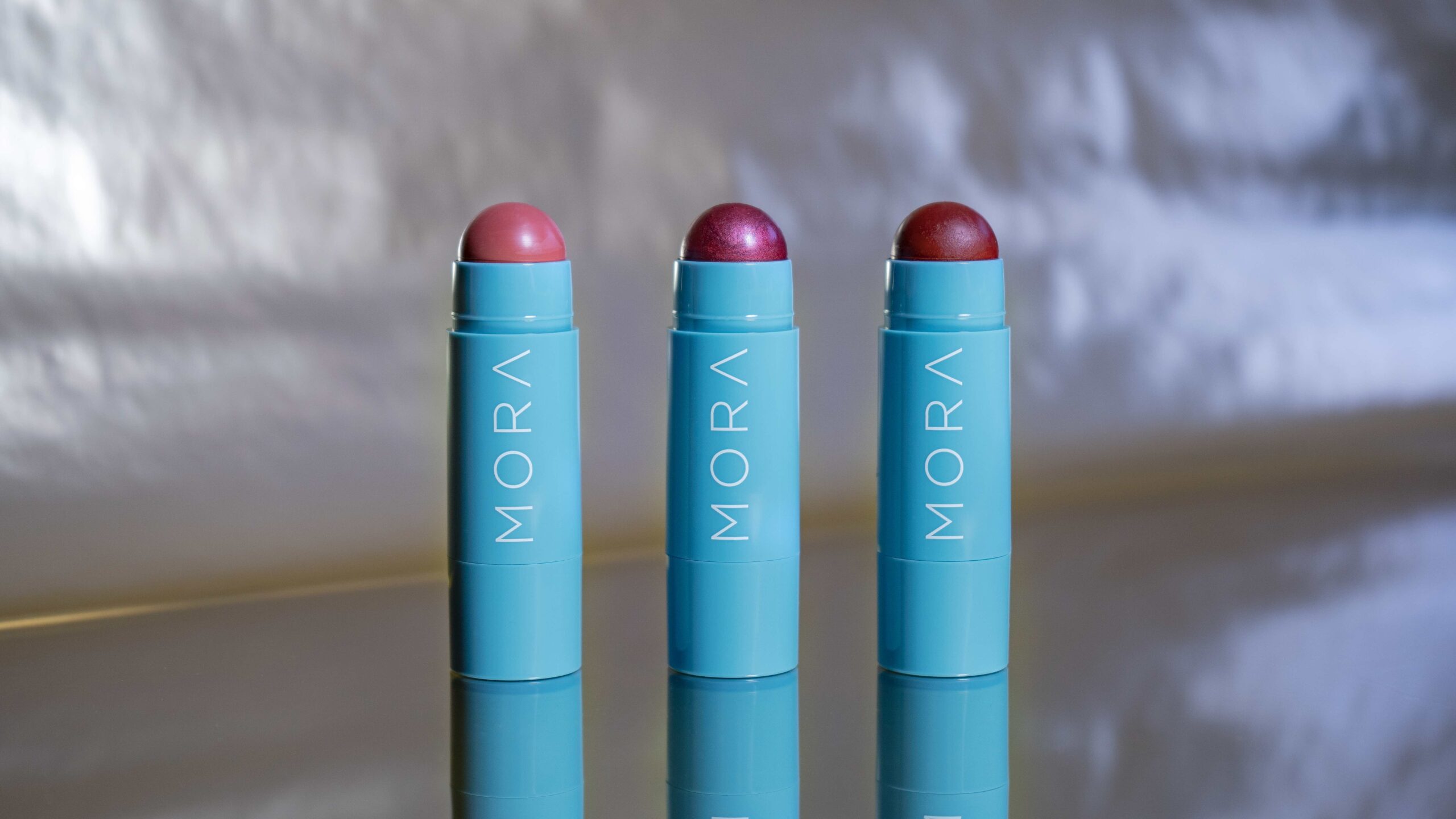 El-Rahman asserts sustainability should be a standard for makeup brands. Mora Cosmetics plans to eventually use packaging that's reusable or biodegradable. "As a new brand, it is hard to find color cosmetic packaging solutions that are made with recyclable materials or post-consumer recycled materials," says El-Rahman. "It is not impossible, but it is cost-prohibitive for a brand that is bootstrapping its way through."
In addition, Mora Cosmetics would like to switch to compostable shipping mailers, but they're too costly for the brand to pay for at this stage. Another goal is to multiply its lipstick shade range and expand beyond lipstick. However, in keeping with Mora Cosmetics' eco-consciousness, it's not El-Rahman's and Dayal's ambition to have a large product assortment. Dayal says, "Neither one of us wants to create more waste that would impact the world in a negative way."
After the bumpy ride they've been on to get Mora Cosmetics off the ground, the pair empathizes with the struggles of their fellow beauty entrepreneurs. Dayal says, "With starting your own business, no matter how prepared you are, you can't predict every obstacle. You just have to find a way to deal with them as they come and move on." El-Rahman shares, "My advice for anyone who wants to start a brand is to embrace all the hiccups along the way and learn from them. Yes, you can cry for a second with any setback, but dust yourself off and keep going."