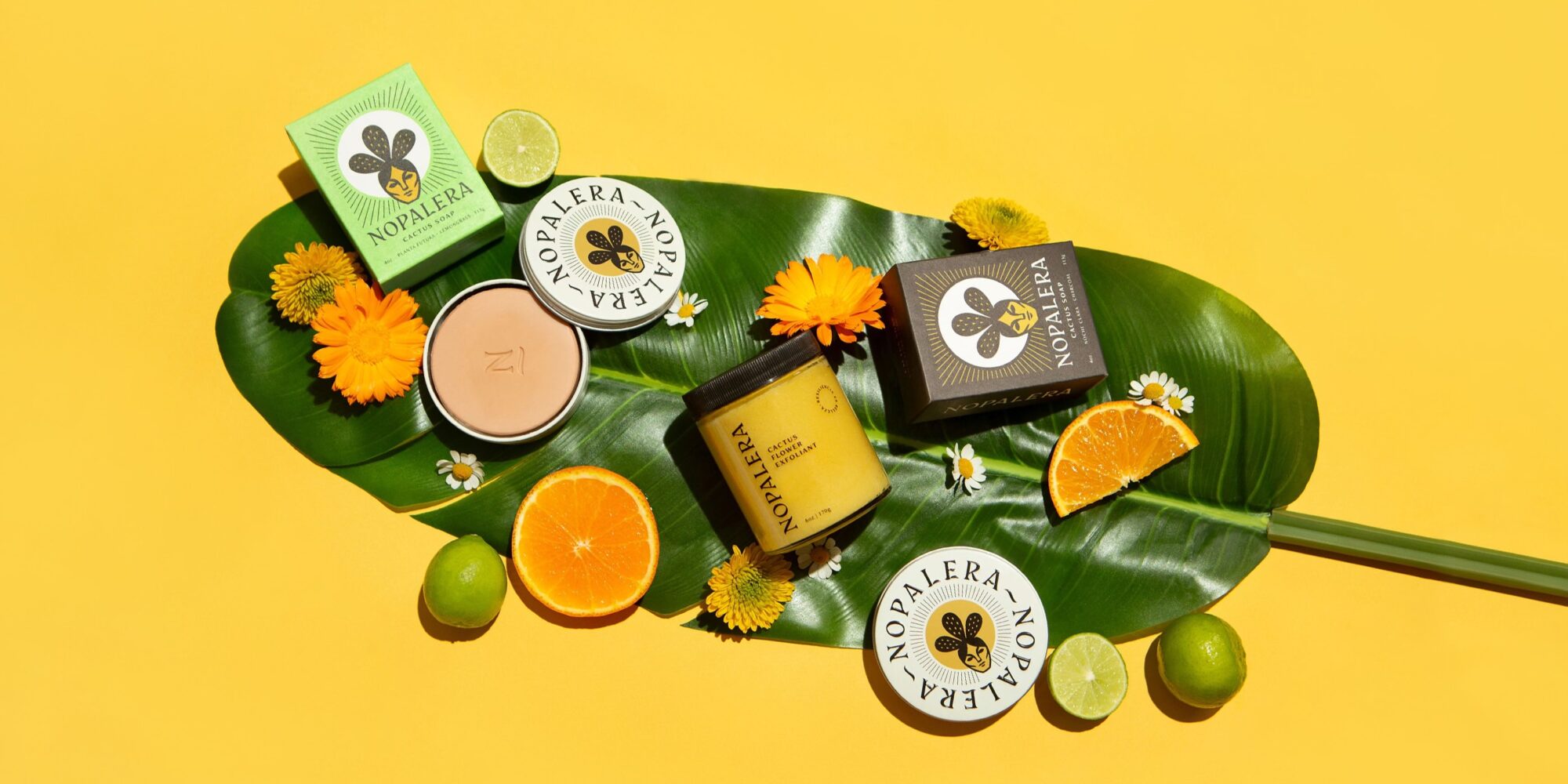 Nopalera Raises $2.7M In Seed Funding To Further Its Mission Of Making "Latina Aspirational"
Bath and body care brand Nopalera has raised $2.7 million in seed funding to help realize its mission of transforming consumer views on the role of Mexican ingredients and culture in the beauty industry.
"We are making Latina aspirational," says Mexican American founder and CEO Sandra Velasquez. "We have been conditioned to aspire to French and Italian brands our entire lives, and the world has changed. We can aspire to be just ourselves. We don't have to have a French or Italian name to be elevated."
Latinx-centered firm L'Attitude Ventures led the oversubscribed seed round, which included the participation of six angel investors and came with a $10 million post-money valuation. Velasquez retains 60% ownership of Nopalera. The brand is on track to roughly double its 2021 turnover to generate $1 million in sales this year and could hit $5 million in a year.
Laura Lucas, a partner at L'Attitude Ventures, says, "Sandra has built a loyal and engaged customer-based business. With her technical and industry expertise, Sandra is well-positioned to build a unique and authentic brand focused on sustainability, building strong adoption in a high-margin luxury goods business. We see a large opportunity in this space."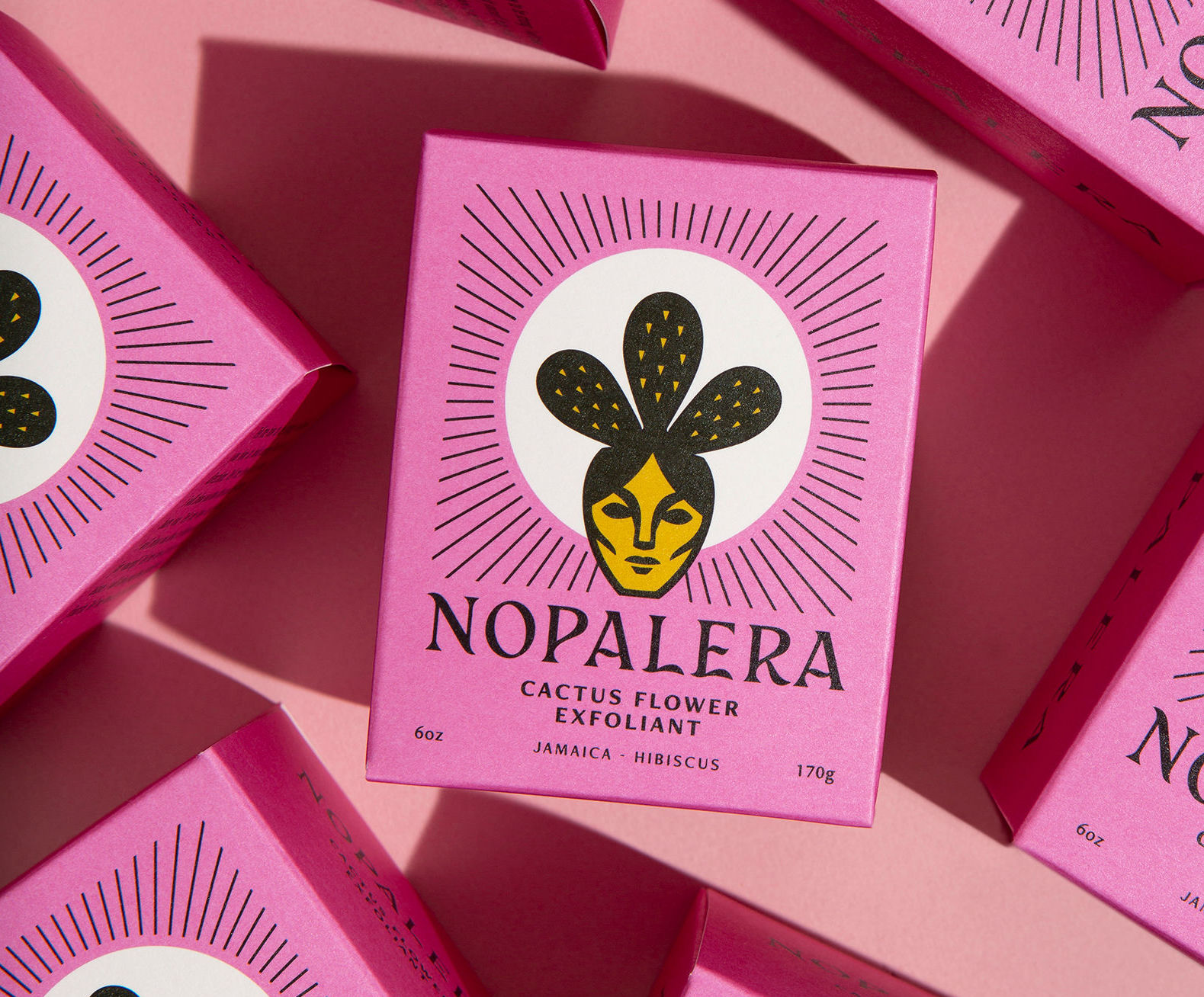 "Now we are really going to be able to play in the arena I want to play in," says Velasquez. "Having capital in the bank allows us to go and pursue the retailers we want to partner with and grow our national presence. That's really hard without capital. If you see a brand in Sephora that's self-funded, that means they are already rich. You can't bootstrap your way into Sephora without starting with something."
Starting with something is difficult for Latinos, whose household wealth on average is 15% to 20% of the household wealth of white Americans. Velasquez spent $25,000 to bring Nopalera to market in 2020 and creatively employed credit cards to cover it. Subsequently, she tapped a $50,000 loan from Shopify Capital. A singer for two decades in the bands Pistolera and Moona Luna, she worked in sales for consumer packaged goods brands HiBar, Van Leeuwen and Mast Brothers Chocolate prior to Nopalera.
"I started this company with about negative $100,000. I had $80,000 in student loans, $30,000 in personal debt. I started this business to make money, not because I had money lying around," says Velasquez. "I made the products myself for the first year because I was a beauty industry outsider. I didn't have a network or connections."
"Now we are really going to be able to play in the arena I want to play in."
The lack of connections made fundraising initially a bewildering process for Velasquez—and she didn't have many models of VC-backed Latina entrepreneurs to follow. According to ProjectDiane, a biennial report on the state of Black and Latinx women founders by the organization Digitalundivided, 90 Latinas raised $1 million or more in 2020. Latino founders raised a meager 2% of VC funding in 2021.
Velasquez's involvement in accelerator programs and pitch competitions was pivotal to her seed fundraising success. A member of the Credo for Change mentorship program last year, she gave a pitch during its pitch day with the stated goal of pulling in $250,000, a figure that seemed enormous to her.
"People asked me, 'Don't you think you should ask for more?' But I was playing small to be honest with you," says Velasquez. "I had never raised money before. Also, growing up with a lot of debt, debt is a four-letter word. I had to up-level my own mindset to do this raise."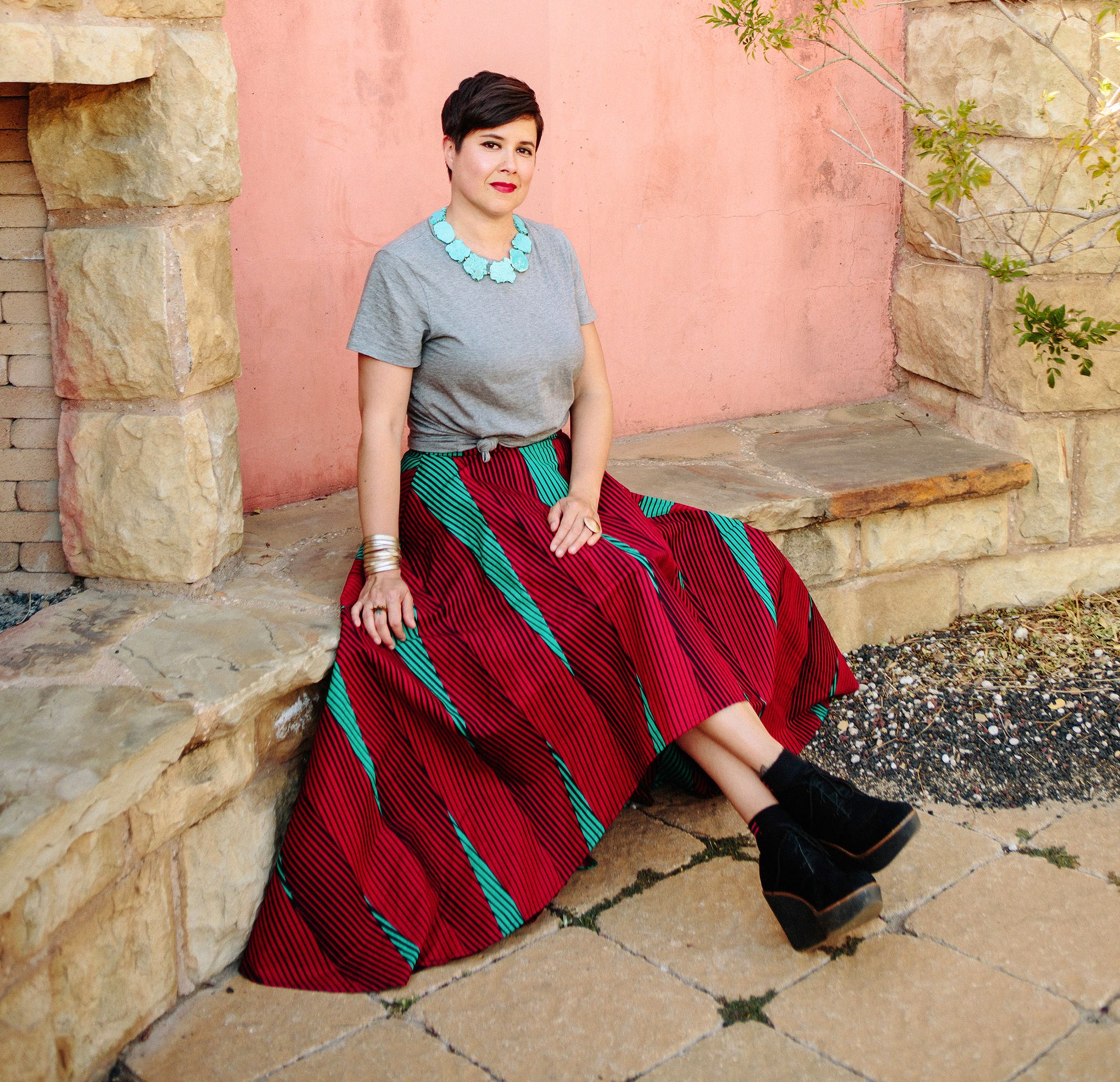 After the Credo for Change pitch day, she increased her target to $500,000 and then $1 million until Margarita Arriagada, founder of Valdé and former chief merchant at Sephora, persuaded her to aim for $2 million. Velasquez recalls, "She said, 'You really should raise $2 million because you need the runway, and it's the same amount of work.'"
The increased target, L'attitude signing up to be lead investor, and Velasquez's wins at pitch competitions such as Valde Latinx Entrepreneur Grant, Clean Beauty Summer School, Latinx in Tech and L'Attitude Match-Up lit a spark that culminated in the oversubscribed seed round. "All of a sudden, everyone wanted to give me money. Even after the day I closed, people were texting me. Once you have money, people want to give you money," says Velasquez. "I have gone through this process from zero to hero. No one wanted to give me money before. I can see the unfairness of it all."
The seed funding is intended to provide Nopalera runway as it confronts a possible recession, pay for inventory (a dearth of inventory this year meant it hasn't been able to sell as much as it could) and fortify its team. The brand, one of three brands in investment firm True Beauty Ventures' and Beauty Independent's inaugural Bridge Mentorship cohort, recently added a director of operations and supply chain to bump its workforce up to seven people excluding contractors.
"Confidence plus clarity equals cash."
Nopalera was part of the Target Takeoff program this year. While Velasquez imagines potentially going into the retailer with a diffusion brand down the line, she's currently set on placing Nopalera in a major beauty specialty retailer to bolster its prestige positioning. The brand's assortment spans eight plastic-free stockkeeping units priced from $14 to $32. Products sell relatively evenly, and a $71 set with a soap, scrub and moisturizer bar is popular. Nopal, the cactus prolific in Mexico and found on its flag, is the products' key ingredient.
Today, Nopalera is stocked at Nordstrom, Credo, Free People and 400 boutiques. Half of its sales are from retail, and the remainder is from its direct-to-consumer platform. Approximately three-quarters of its retail sales are from boutiques. For the immediate future, Nopalera is sticking to bath and body products.
"Bath and body is the place to be because skincare is so competitive and saturated," says Velasquez. "I launched in bath and body to begin with because that's where I saw the opportunity, and I'm fortunate to have brands like Sol de Janeiro ahead of me that have proven body care can be premium."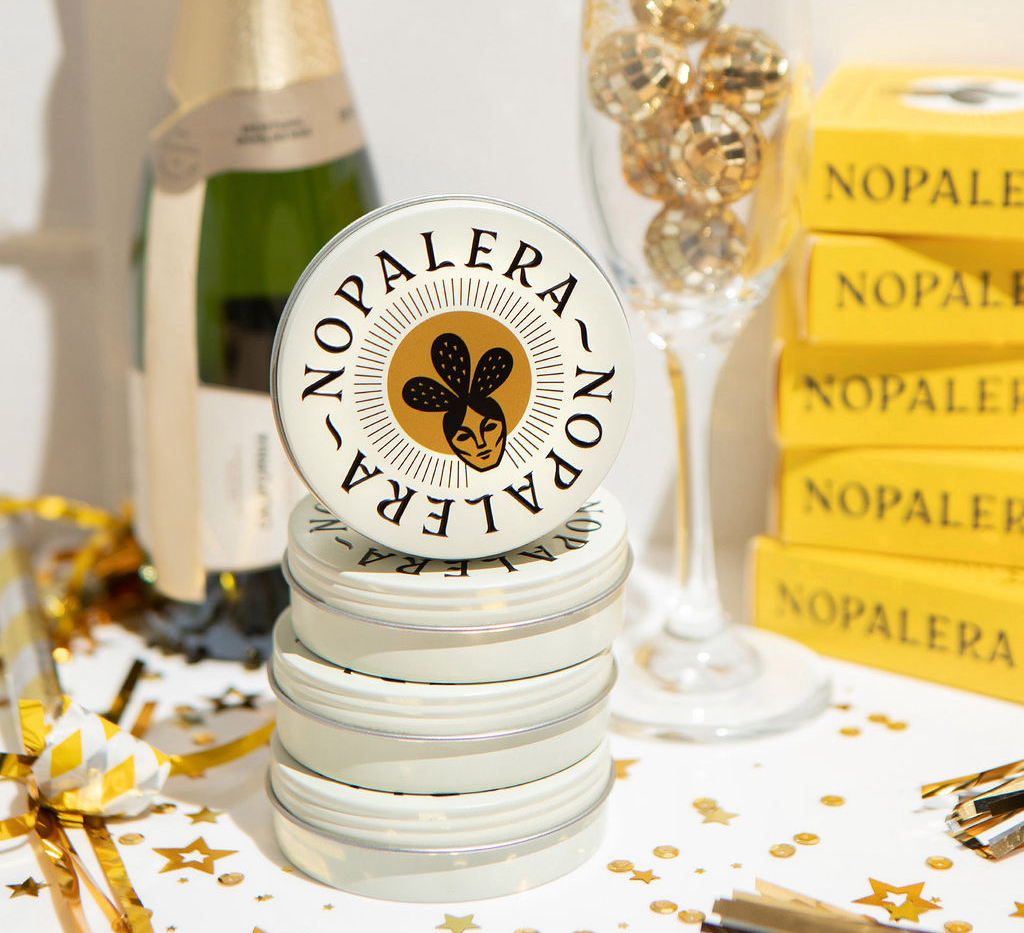 Looking back at her seed fundraising experience, other lessons Velasquez learned are the utmost importance of confidence and emphasizing that her brand isn't only for Latinas. "Confidence plus clarity equals cash," she underscores. And Velasquez notes she modified her pitch deck to communicate her brand's resonance beyond Latinas, who are its early champions. She says, "Who's the next ring? It's all women. It's everybody who loves beautiful, clean, eco-friendly products."
Velasquez doesn't envision herself helming Nopalera forever. Her dream is to use the spoils from it to support Latinx causes, fellow entrepreneurs and students. "For me, it's about the impact and what I can do with the results," she says.
Velasquez is open to a variety of exit prospects. "A brand like ours could be really attractive to an Estée Lauder, for example, that wants to have a diverse portfolio and reach our community," she says. "Why we would be so valuable to a strategic like that is because we've built an authentic community, and you can't fake that."
Feature photo image credit: Amanda Lopez