Perfumer's Apprentice Acquires Scent Trunk To Extend Its Reach To Consumers
Perfumer's Apprentice has acquired subscription service Scent Trunk to add a consumer component to a business that's been behind the fragrance scenes.
The Scotts Valley, Calif.-based company supplying fragrance ingredients to niche brands has been closely watching the rise of digital perfume concepts to figure out what role it could play in the emerging direct-to-consumer field. After Scent Trunk came to Perfumer's Apprentice as a client, it jumped on the chance to bring the customized scent specialist into its fold and expose its expertise to a wider audience. Terms of the deal were not disclosed.
"Perfumes are so personal, and we've always given people the keys to the kitchen. They get to develop their own recipes for fragrances, but it's never been palatable to a consumer," says Travis McIntosh, operations manager for Perfumer's Apprentice. "We thought this would bridge the gap between the people wanting to get into the science and technical art of perfumery, and people just wanting to play and make a unique bespoke fragrance."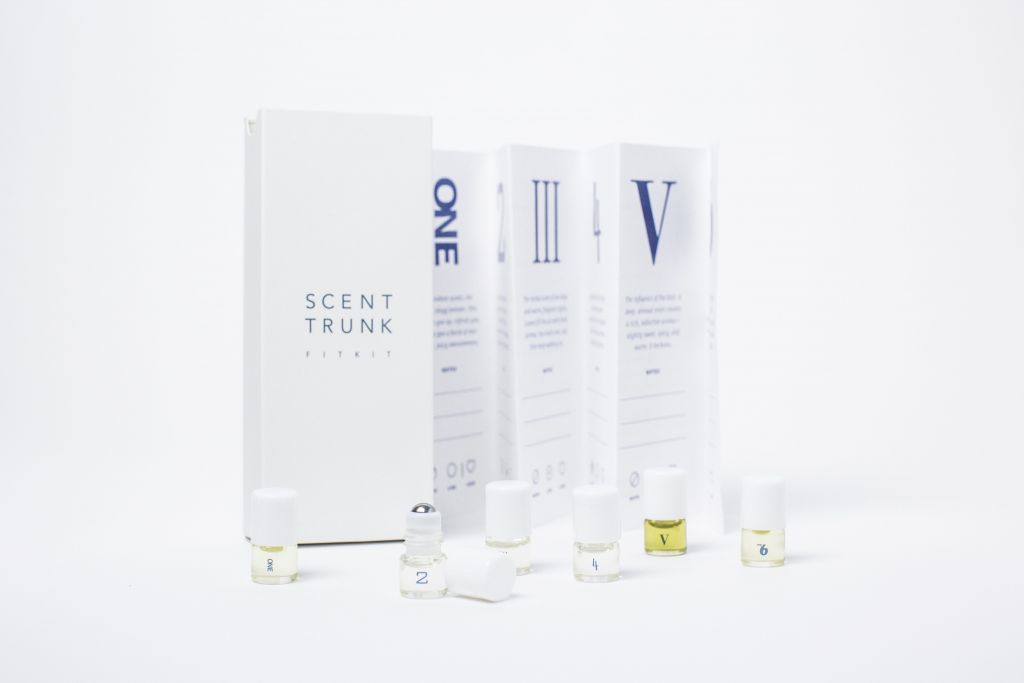 For William Yin, who started Scent Trunk in 2015 with his Queens University buddy Richard Smale, Perfumer's Apprentice was an attractive buyer because it plans to preserve and enhance Scent Trunk. "They didn't want to shut down the brand and take the assets like some of the companies looking at it wanted to do," he says. "Their strategy was to take over the brand, leverage their capabilities and make it better. That was really exciting for us, and it was the right time."
Scent Trunk's customization element stands out in a digital fragrance landscape ruled by brands such as Skylar and Phlur largely replicating traditional players yet with heightened digital know-how or those selling third-party perfumes like Scentbird and Luckyscent. For $4.95, Scent Trunk customers receive a scent palette with citrus, woody, amber, chypre, floral and aromatic notes. They sniff the notes and inform Scent Trunk of their preferences. Those preferences are analyzed, and Scent Trunk delivers individualized fragrances driven by them for $11.99 per month.
Under Perfumer's Apprentice's ownership, Scent Trunk is expected to retain the subscription model, but its merchandise repertoire will be diversified with one-off products that have the advantage of better profit margins than subscriptions. Scent Trunk will also increase its roster of perfumers by at least a dozen – it's been relying mainly on perfumer Sarah McCartney to concoct fragrances – and the perfumers will be highlighted in bios on its website.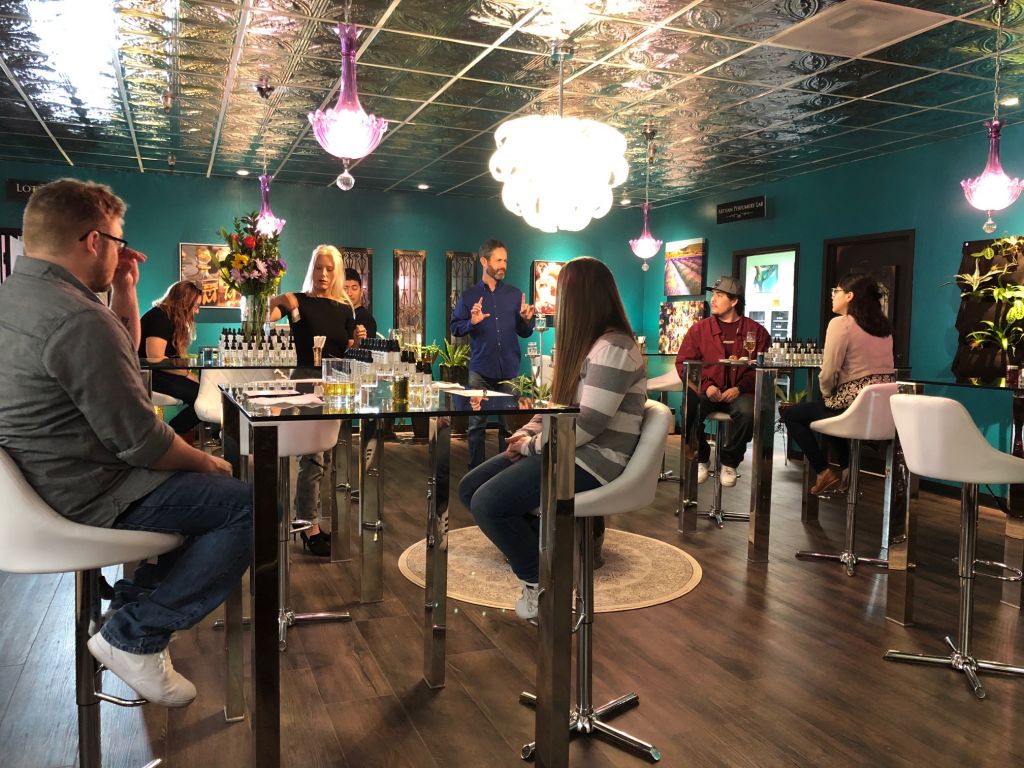 "We want to keep the Scent Trunk identity, but we want to offer more customization to customers," says McIntosh. "Scent Trunk's slogan is, 'Smell like no one else.' Our goal is to make that truer every month. We want to give more value and control to the customer. They will be able to get different ingredients and scent palettes that may be have fantasy or modern notes to do intricate fragrance building at home."
Perfumer's Apprentice manages its own fragrance lab, fulfillment and 50 employees, giving it the infrastructure to take on Scent Trunk's operations in-house. It's already been handling about 25 to 50 daily Scent Trunk orders. Prior to the acquisition, Scent Trunk was only fulfilling orders weekly. McIntosh estimates the service has slightly under 5,000 customers currently and about 60% of them are women. He declined to reveal its yearly revenues.
McIntosh aspires to draw more men to Scent Trunk and expand its following of casual perfume wearers turned off by scent shopping in standard retail environments. He describes Scent Trunk customers as averse to brands dictating their tastes. "It's people who want something that's a concept more than a label," says McIntosh. "They want to capture the things they love from the brands that got them into fragrance, but they want to make fragrance their own."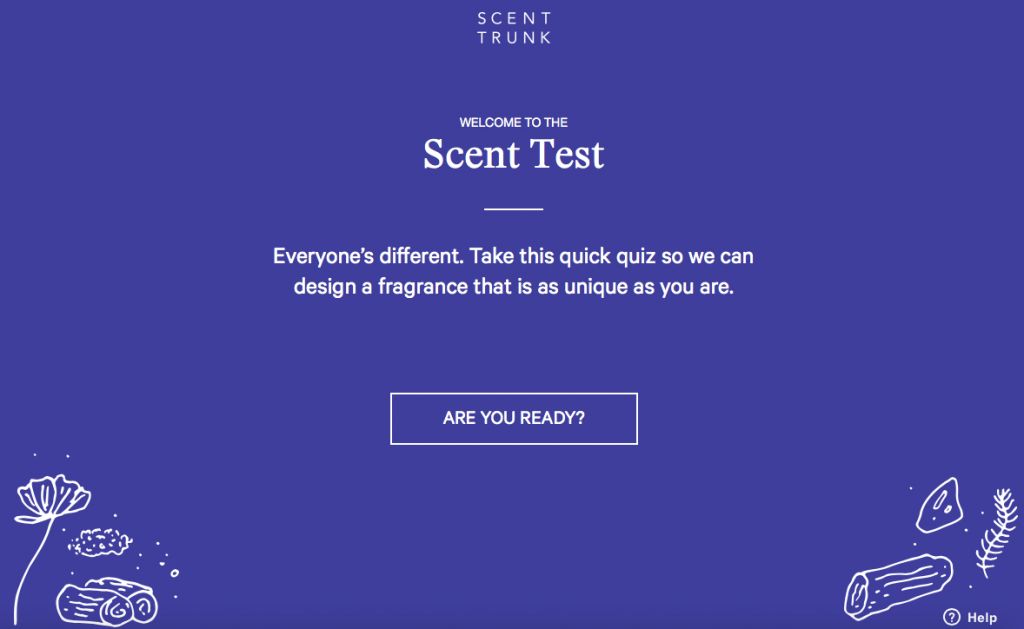 As artisan perfume brands have proliferated, Perfumer's Apprentice's sales have soared. McIntosh shares they've been regularly doubling and tripling annually. The company, which was established in 2004, sells 4-ml. vials to kilo sizes of fragrance ingredients. McIntosh says most suppliers won't sell under a kilo of fragrance ingredients. Perfumer's Apprentice has implemented contract blending and regulatory assistance to meet the escalating demands of perfume creators.
Perfumer's Apprentice can immediately grow Scent Trunk by introducing the service to its clientele. "For people who come here, but who may not want to make their own perfumes, we have a brand that allows them to do it online with no fuss," says McIntosh, emphasizing, "We want to make fragrance less scary. We think that, by being a source of raw materials and by allowing people to understand and use them in an artistic way, we will make them less afraid."