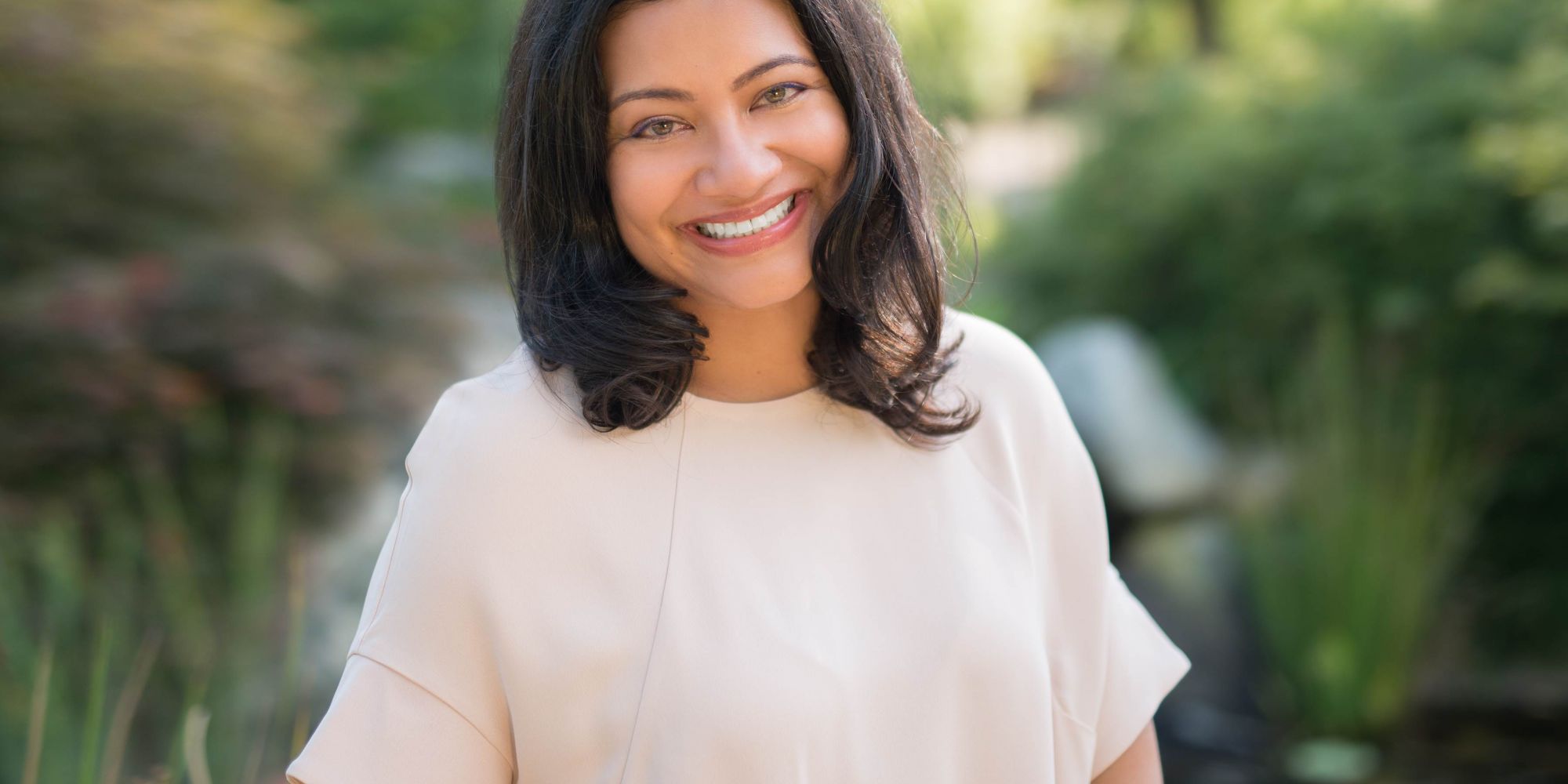 This Founder Left Corporate Life To Encourage Women To Indulge In Skincare
Gayatri Pradhan isn't afraid to venture far to realize her dreams. A native of India, she set out for the United States to study and eventually settle. Once employed at large companies such as Deloitte and Unilever, she swapped the comforts of corporate environments for entrepreneurial risks. And, atop the one-year-old prestige natural skincare brand Poéthique, she scours the world for the best ingredients to bring, for example, wild plums from Australia, sasha inchi from South America, tamanu from Polynesia, and neem and sandalwood oils from India to its formulas. Pradhan takes chances with a dose of caution, though. "I want to grow in a meaningful way and learn from every step," she says. "I believe you should have a vision for who you want to be and what you want to do, but understand there are many steps to get there." Beauty Independent talked to Pradhan about those steps, social media, launching with a single product and lessons so far.
Where did you grow up?
I grew up in Bombay, which is an incredibly cosmopolitan city. New York reminds me of Bombay. You meet a lot of people who work hard, play hard, laugh hard, love hard. It's the kind of place that teaches you to get back up on your feet no matter how many times you get knocked down, which has served me well. Right after my undergraduate degree – I'm a trained pharmaceutical scientist – I came to the States for higher education. I was young, and I wasn't really sure what I wanted. I treated it as a period of discovery. I don't think I ever really intended to stay. That's something that just happened. Before I knew it, I met my husband, had friends, and this was home.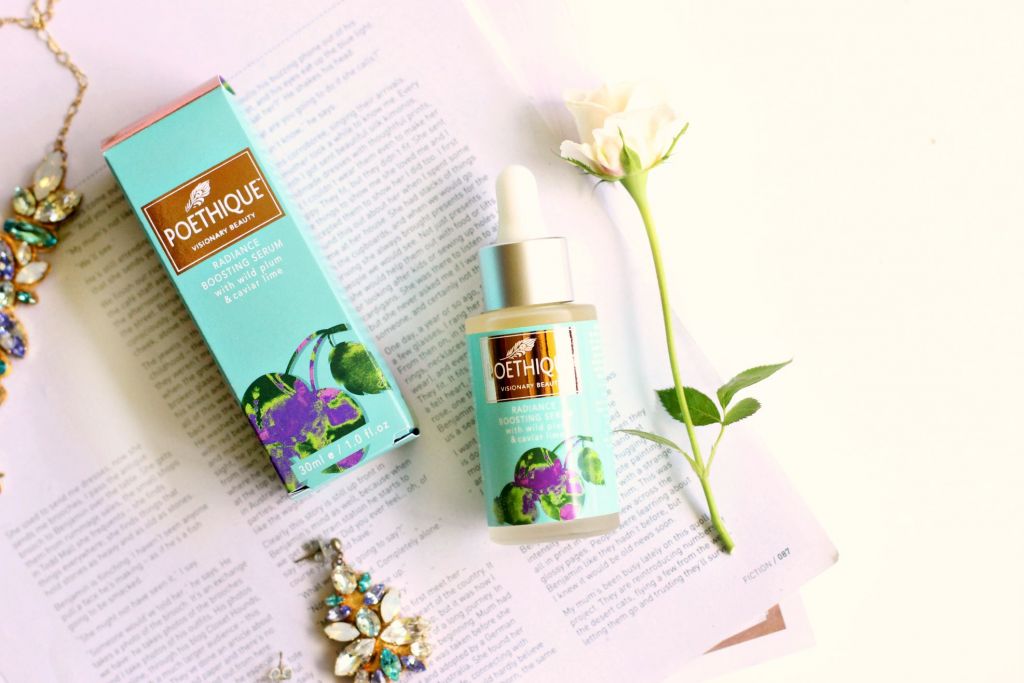 How did you get into the beauty business?
I got a master's in health economics, and I briefly was in the pharmaceutical industry, and realized it wasn't for me. I was in management consulting for a little while at Deloitte. I explored a number of different industries and functions there. One day, you are doing a project in HR and, another day, it's operations or strategy. That was when I realized I really enjoyed consumer marketing and observing human nature to understand why people pick up one thing over another. I got in my head that I really wanted to be at a consumer goods company. I went back to MIT to get my MBA and focused my efforts on getting a job at a consumer goods company. I then spent time at Unilever and that provided the bulk of my skincare education. I had incredible mentors who taught me how to take something that's a vision in your head and make it a reality.
Why did you want to start your own skincare brand?
I think I always had this vision that I was going to do it. About three years ago, I started to say, "OK, let me see if I can make this work." One thing that sparked it was the larger macro trend of people truly being interested in natural ingredients. An ingredient that stood out for me was turmeric. It's been known for thousands and thousands of years in Asian cultures, but we've only really started to see it here for the past couple of years. There is a lot of cultural wisdom that resides in places all over the world that has to do with natural ingredients that are effective. My idea was: How can I start to bring this cultural wisdom to people through this brand?
Pretend I'm a retailer. Give me the quick pitch on Poéthique.
It's about taking this cultural wisdom and bringing it to consumers in effective, safe and really indulgent ways. It feels amazing, it works, and it smells as good as it works.
How much money did you put toward developing the brand?
The capital was pretty substantial. I put a giant chunk of my savings into it. It was primarily because I wanted to do things properly. I wanted to make sure the ingredients were sourced from suppliers that had high-quality ingredients they were getting in sustainable ways, and the ingredients were cruelty-free. We manufacture at a facility that is eco-certified. All of our formulas are heavily stability tested. We went through multiple prototypes before deciding what to put on the market. If I'm going to do something, I want to do it the right way.
How did you select your manufacturer?
I vetted more than a few. The filters I ended up using to vet them were experience, familiarity with the products I was making, the management of the facility and whether they were an eco-certified facility. I haven't applied for that certification for the brand because it costs quite a bit of money, but the facility is eco-certified, so when I apply for the certification, it shouldn't be hard. Having a rapport with the management of the facility was key. I wanted someone I could trust and who understood what I was trying to do.
Did you hire an agency to help you create the look and feel of the brand?
Katrina Glassick really helped me translate what I wanted Poéthique to stand for into the look and feel. One of the things I said to her was that it's a green beauty brand and all natural, but I don't want it to be earthy green, brown or minimalist. We come from a place of celebration.
When do you think Poéthique will be profitable?
Profitability is a three-year goal. On a per unit basis, we are profitable. There were a lot of startup costs, so I don't see us recouping those for a few years.
What's your distribution strategy?
We are sold in some independent stores and on our site. I want to be very thoughtful about how we grow. It's super tempting to be in a 5,000-door chain tomorrow, but I want to scale up so that, every time we scale, we learn, and we take that learning to the next phase. Initially, I'm primarily looking at green beauty stores like a Credo or Follain. From there, I would love to get into a chain that as 100 or 200 doors like a Bluemercury, but that's further down the road. When a retailer gives us shelf space, they trust us with a certain amount of linear feet, and I want to make that successful for both of us.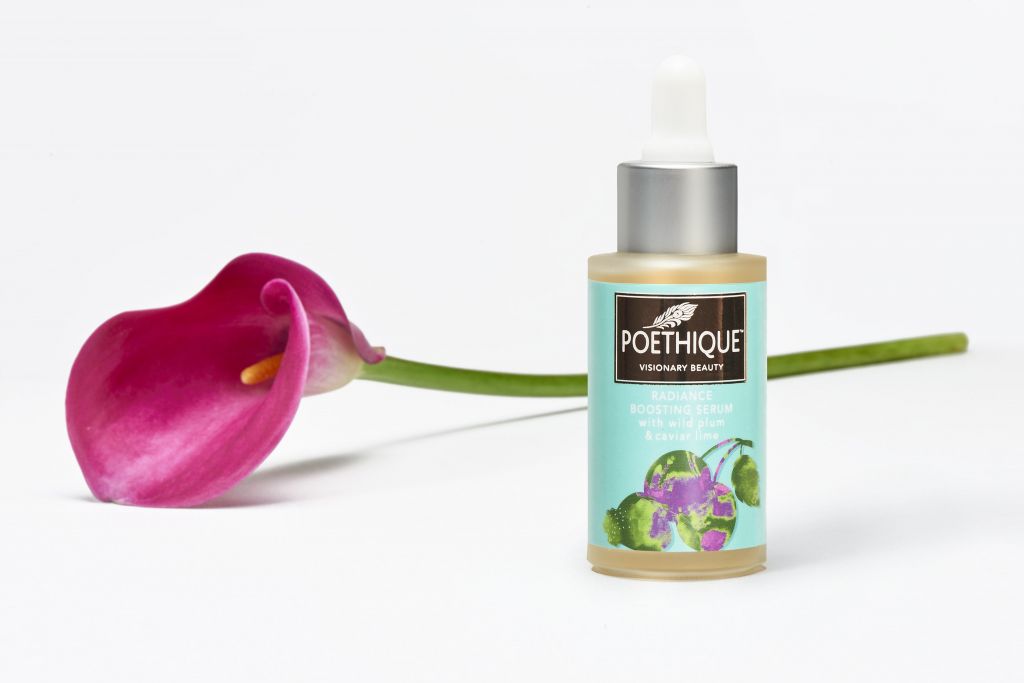 Amazon, yes or no?
We are on Amazon. Initially, I listed it because I think people always to go Amazon and read reviews. So, I said we're going on Amazon with the idea of having information about the brand available, but it won't be a key channel. My thinking has shifted over the past few months. Amazon is trying to make a push into premium beauty, and I'm curious to see how that works out. I feel like they have made missteps with any kind of luxury category. We might in a small way see if they are able to bring the upscale customer in. If they are able to, that would be wonderful for us. If they aren't able to execute on that, it won't grow into a major priority.
What's your approach to growing Poéthique's website?
I tried Google paid ads and search. At the end of the day, what I found works for us is social media and word of mouth. I just started four weeks ago trying some social media advertising, and that seems to be working pretty well. I have a part-time employee who helps me make sure we're optimizing our ads and understanding where to push the ad spend. It takes up a lot of time, and you want to be able to shift your strategy quickly if it's not working. I have to prioritize what I want to spend my time on. Since we are now at a place where we've had some good traction, I want to focus my energies on approaching more retailers and getting wholesale orders, but I am very active on the social media channels.
What is Poéthique's hero product and how did it come to be?
It's the one we launched with: Radiance Boosting Serum. I planned out the three products that we have three years ago, but the reason I launched with just one product was that I wanted to test the market. It's very competitive and busy, and I have no illusions about it. I don't have budgets of millions of dollars like I did at Unilever. I didn't want to put a lot of capital into inventory. I wanted to put one meaningful product out there that could easily fit into people's existing routines.
Looking back at your decision to launch Poéthique with one product, was it a good decision?
It was a good approach for me. When I made the decision to launch with a single product, I knew I would not be getting into brick-and-mortar retailers. Nobody wants a single product. I think Vintner's Daughter is the sole exception. That was something I had to be comfortable with. It allowed me to test what we were trying to do with the brand and whether it was going to be interesting to people. Now that we have learned people are interested, we have launched a couple more products.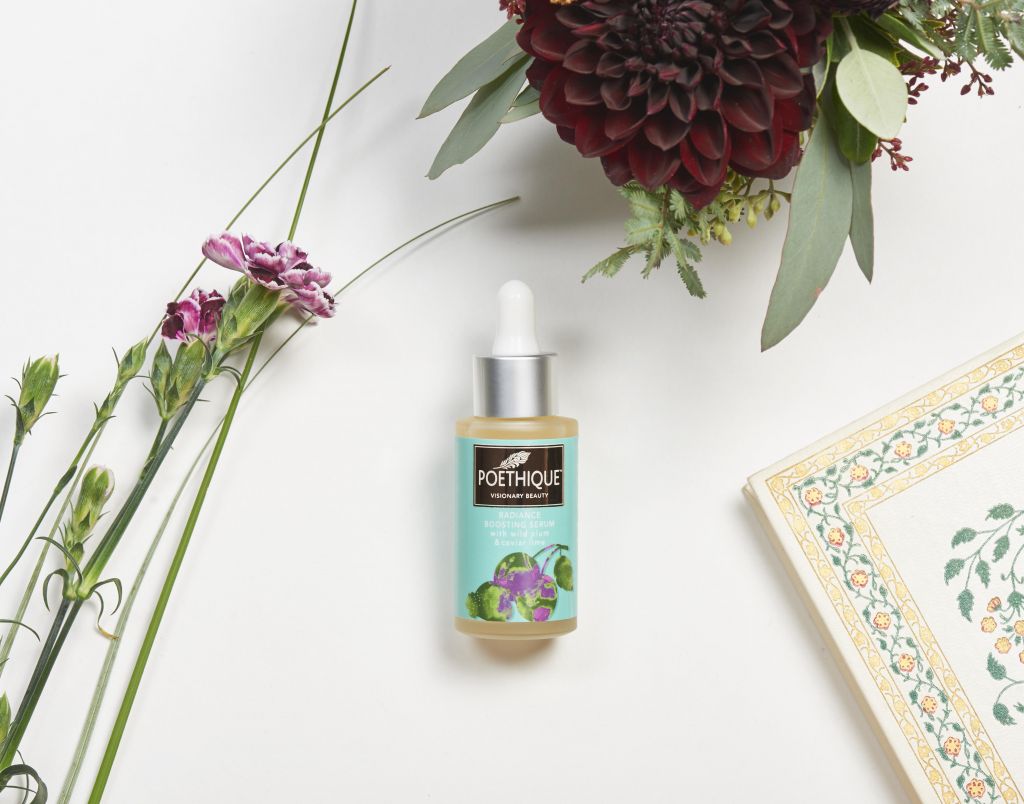 What's been the most challenging aspect of getting Poéthique off the ground?
The most challenging thing is to make yourself known. It's a tough, competitive market. I got some pretty good advice from friends that have done tech startups. They said, "Look, you have to make sure you get true customers. Friends and family are not true customers. You want your target audience to be responding to your product and be really interested in purchasing your brand."
Who is the target customer?
There's a feeling out there that natural beauty products aren't necessarily effective and, even if they are, they don't feel good to use. My target customer is someone who enjoys beauty products, not just because of their effectiveness, but also because they offer a moment of self-care and indulgence during what's a pretty busy day. If she's using something, not only does it have to work, it has to feel amazing.
Have you done any fundraising?
I have bootstrapped the business. I could have gone to friends and family, but I don't think I would have ever felt comfortable asking them for money on something that wasn't tested. Now that we have had traction, I am going to do an angel round. I have had some conversations with larger strategic investment groups as well, but those are at least another year away for us.
Is there an expense you wish you had skipped at the beginning of your brand?
I hired someone to be a PR consultant. That was money I wish I hadn't spent, and not because the person wasn't wonderful. They truly were. I think, at the beginning of a brand, people want to hear from the founder directly. There is so much on the beauty market, so why do you stand out? You have to articulate that yourself.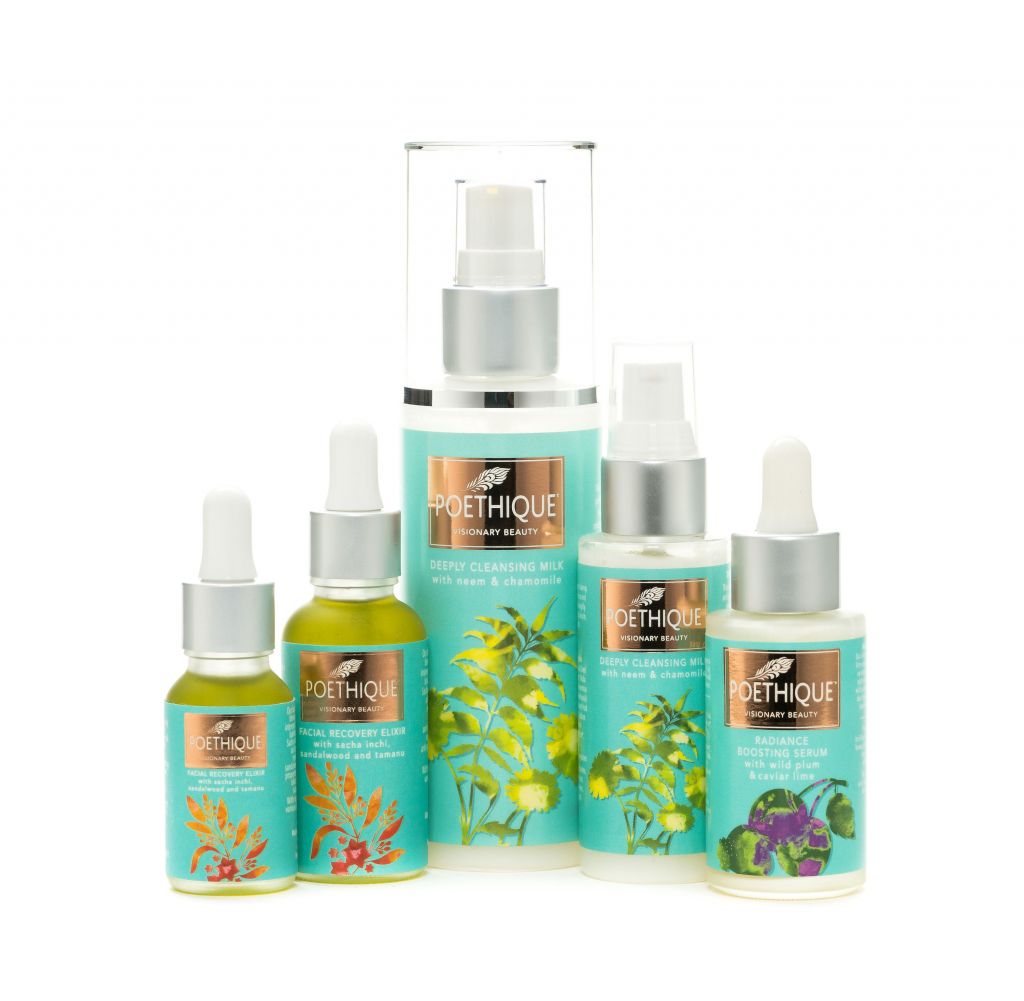 Is there anything in your office that's particularly precious to you?
I have drawings by my kids. I always keep them up because they make me smile. I need that in the tough moments. I also have all of our products because they remind me of how far we have come since we launched and how much farther we have to go.
Is the entrepreneurial life different from how you imagined it when you were working at Unilever?
It's like having a baby. You can read books about it, talk to people that have done it and even test out it. I played with my brother's daughters before having kids. Until you are in it, however, you really have no idea what it's going to be like. Every waking minute I'm thinking about Poéthique and how to make it more than it is today. When I was at my former corporate job, there was a lot of stress, deadlines and deliverables, but I was able to switch off at some point. I can't switch off now.