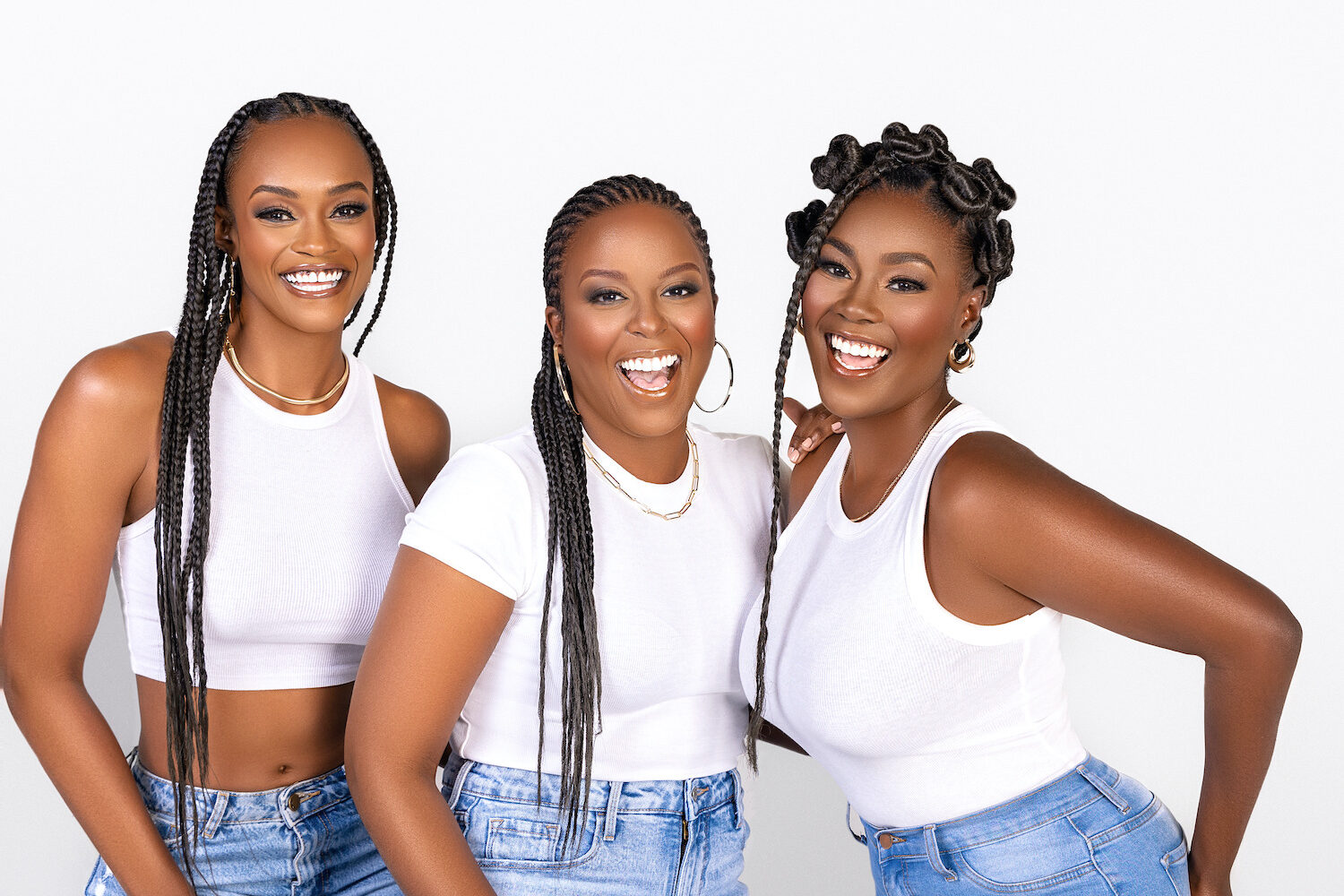 Powered By $2.5M In Seed Funding, Plant-Based Hair Extensions Brand Nourie Preps For Launch
New plant-based hair extensions brand Nourie has raised $2.5 million in seed funding to jumpstart its plans to offer an alternative to the synthetic hair extensions that dominate the category.
The investment firms Impact America Fund, Better Ventures and IndieBio, a program of SOSV with an incubator that Nourie founder and CEO Osahon Ojeaga participated in, led the seed round, which closed in September. The money will go toward proving product-market fit, growing the brand's 12-person team and building brand awareness. Nourie is launching next month with one jet black shade retailing for $35, a price that puts it at a premium compared to synthetic hair, but under quality human hair extensions.
"It was an interesting time to fundraise for sure given the economic climate," says Ojeaga. "Investors are really holding onto their dollars a bit tighter."
She approached the raise strategically. Impact America Fund, for instance, is an investor in Mayvenn, a beauty and technology company that began as a digital marketplace for hair extensions and weave bundles. Its founder Diishan Imira is an angel investor backer Nourie and recently closed a $40 million series C funding round for Mayvenn. He acted as a sounding board for Ojeaga as she was fundraising.
"There aren't really many people who've done this before, so he's always somebody who I can turn to," says Ojeaga. "He'll let me know, 'This is how white investors are going to perceive what you have to say, and this is what you have to show them. You're going to have to go further than what an ordinary company is going to have to go to show why they should put their money into something that they know nothing about.'"
"Everybody is wearing hair extensions, it's not just Black women. It's a status symbol that crosses demographics."
Entering an expanding segment, Nourie is projected to generate $3 million in sales during its initial two years of availability, according to industry sources cited by the publication Women's Wear Daily. Data intelligence firm Arizton estimates the global wigs and extensions segment will accelerate at a compound annual growth rate of 13% to reach $13.3 billion in sales by 2026. Along with Nourie, brands like Rebundle and Parfait are evolving the space through product innovation and sustainability efforts. Rebundle and Parfait have raised $1.4 million and $5 million, respectively.
Ojeaga got the idea for Nourie after experiencing an allergic reaction to a braided style. "I'd get my hair braided using synthetic hair, and it's sometimes a problem, but this time was particularly bad," she recalls. "It was an unbearable itch."
Previously employed by Silicon Valley startups, Ojeaga has a go-getter mentality, and the experience caused her to push for a better choice in the extensions category. She reached out to manufacturers in China, where a majority of synthetic hair is produced, but the prototypes they presented her with didn't live up to her vision. She realized she would have to build the offering she desired from the ground up.
She partnered with polymer engineer Mary Ellen Moore, PhD, Nourie's chief scientific officer and co-founder, to develop the brand's patent-pending extensions that restructure plant polymers into fibers intended to behave, feel and perform like hair. Nourie is the consumer brand under Aja Labs, the venture-backed materials company where the product's fibers are engineered.
In addition to being plant-based, Nourie's braiding hair features botanical oils and extracts aimed to replicate the natural oils and sebum that the scalp produces. "Not only are we creating this braiding hair that is made from plants, we wanted to take it a step further and create a product that serves more than just an aesthetic function to its wearer," says Ojeaga. "We wanted to make it functional as well."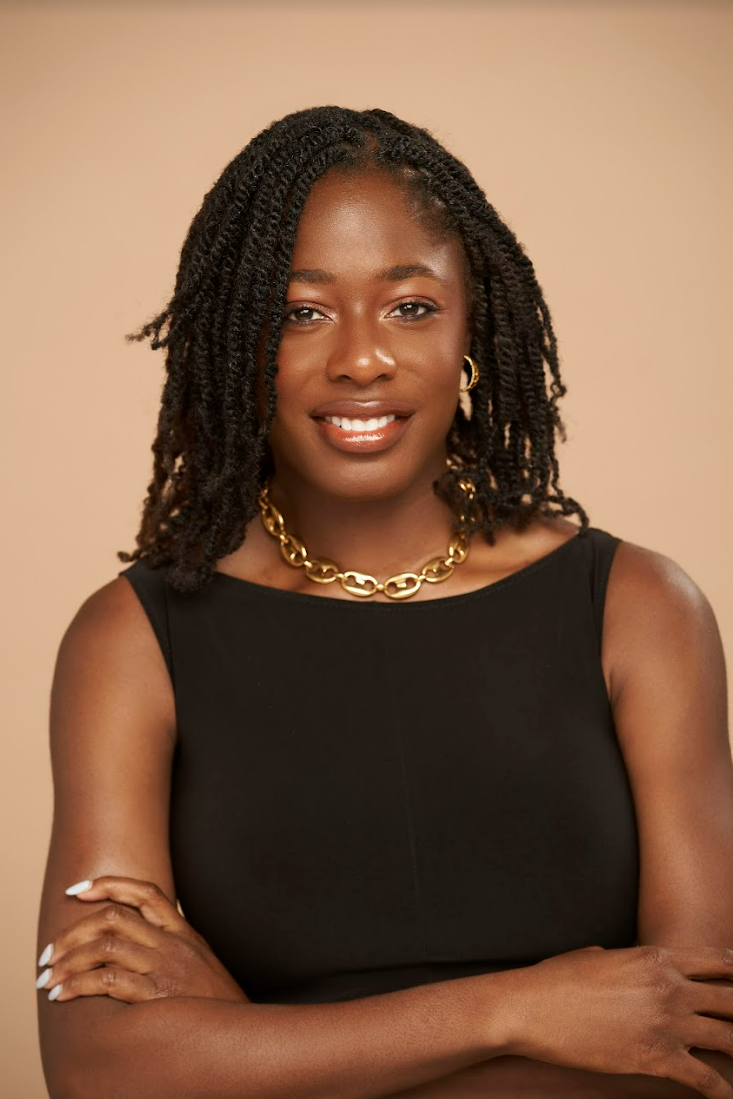 Nourie's hair will be sold in bundles of two or three. It's slated to extend its colors and textures in the future, and venture beyond braiding hair. "Everybody is wearing hair extensions, it's not just Black women," says Ojeaga. "It's a status symbol that crosses demographics, that crosses income brackets. So, slowly and in a sustainable manner, we want to create something better for all that participate in this industry than what is out there."
Nourie's marketing program will be driven by micro-influencers and braiding professionals. "With the micro-influencers, I think you get that authenticity when it comes to feedback and response and reactions from their followers," says Ojeaga. "Because they are closer to their followers, I'm expecting and I'm hoping to see a higher conversion through that avenue first."
Nourie is debuting in direct-to-consumer distribution, but anticipates it will soon enter wholesale via retailers and partner with hairstylists who tend to buy hair extension bundles in bulk. "A lot of braiders get priced out of the ability to buy wholesale because the minimum order quantities tend to be more than what a professional can afford," says Ojeaga. "We see an opportunity here to set a new baseline on what we consider wholesale to let them know that, hey, we have you in mind. This is an opportunity, and we want you guys to take advantage of it."