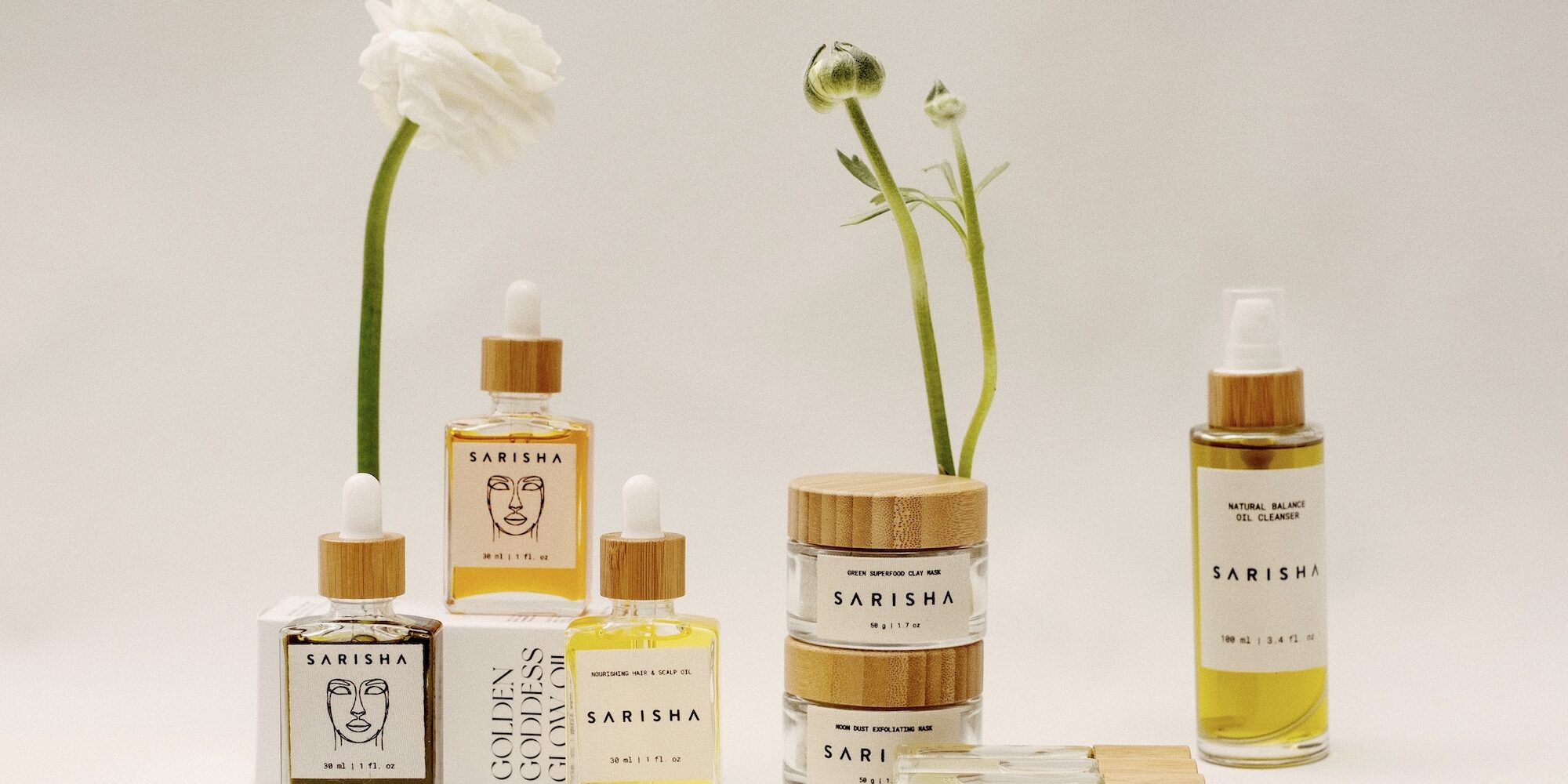 Sarisha Beauty Launches Into The Detox Market With Botanical Products Inspired By Ancient Indian Rituals
For Jacqueline Johal, the inspiration for her plant-based brand Sarisha Beauty reaches back to childhood. "I had four sisters and so I was always watching them and my mom put on their makeup to get ready and generally taking care of themselves," she says. Both of her parents are from Punjab, India and she was constantly surrounded by raw, natural materials like turmeric and tulsi which she used to create beauty treatments. "Growing up, my mom really knew a lot about creating your own products and working with plants and mostly Indian ingredients," she shares.
When Johal traveled to France to study in 2015, she fell in love with the country's simplistic beauty approach but found that the highly sought-after pharmacy products didn't work on her sensitive, acne-prone skin. Returning home to Canada, she began researching and creating formulas with ancient apothecaries in mind for herself and her partner who then spread the word to his colleagues, friends and family members. In 2018, Sarisha Beauty was silently brought into the world. "I kind of joke that my real launch was the one-year mark because the whole first year I wasn't really doing much in terms of branding and marketing," Johal says. "It was really just there for my friends and family."
The one-year mark is also when Johal began working with holistic formulators she found through her network and her own studies to become a certified holistic nutritionist. They helped her to develop the collection which includes best-seller Green Goddess Glow Oil ($75), Green Superfood Clay Mask ($45), Moon Dust Exfoliating Mask ($52), Golden Goddess Glow Oil ($75), and a Nourishing Hair and Scalp Oil ($70). Rounding out the offering are three roll-on natural perfume oils that sell for $52-$55.
Johal describes her core customer as "someone who truly believes that less is more when it comes to beauty—whether it's an ingredient list or the number of products they use." With that in mind, she notes that she doesn't anticipate introducing more than 20-30 products into the Sarisha Beauty lineup. "I don't see us launching really specific products that aren't essential," she says. "As much as I want to create beautiful things that other people enjoy, it also feels like sometimes there's too much of everything and I think that's why I really want it to be a tight-knit, core collection of really high-quality products."
Sarisha Beauty is part of The Detox Market's inaugural Launchpad program set up to support the launch and growth of BIPOC-owned green beauty brands. Other brands in the 2021 graduating class include Mawena, Frigg, Holy Curls, Clean Rebellion and The Veddas. Johal's thread of communication with The Detox Market dates back to 2018 before the brand even launched. She came across an advertisement for the program through happenstance while she was in conversation with another big retailer about wholesaling her products. "I was really excited about the partnership, but then I found out that the retailer wasn't paying their garment workers in Pakistan and, to me, that was just so heartbreaking," she says. She didn't work with the unnamed retailer as a result. "I had a lot of people at the time telling me that this was not a smart decision. I had a lawyer that I was talking to tell me, 'you can be self-righteous when you're rich. But honestly, I knew I wouldn't be happy with myself." A couple of days later, she was accepted into the Launchpad program.
Outside of learning the proper way to reach out to public relations agencies and influencers, Johal shares that the Launchpad program helped her to reevaluate her purpose within the industry. "Before doing this program, when people would ask me 'what do you do?' I almost felt it was a little bit superficial to be like, oh, I'm working in beauty," she says. "It was an insecurity of mine. Going through this program and seeing how hardworking everyone is and how we all have such interesting stories that led us to what we're doing. It really made me appreciate being in the space more."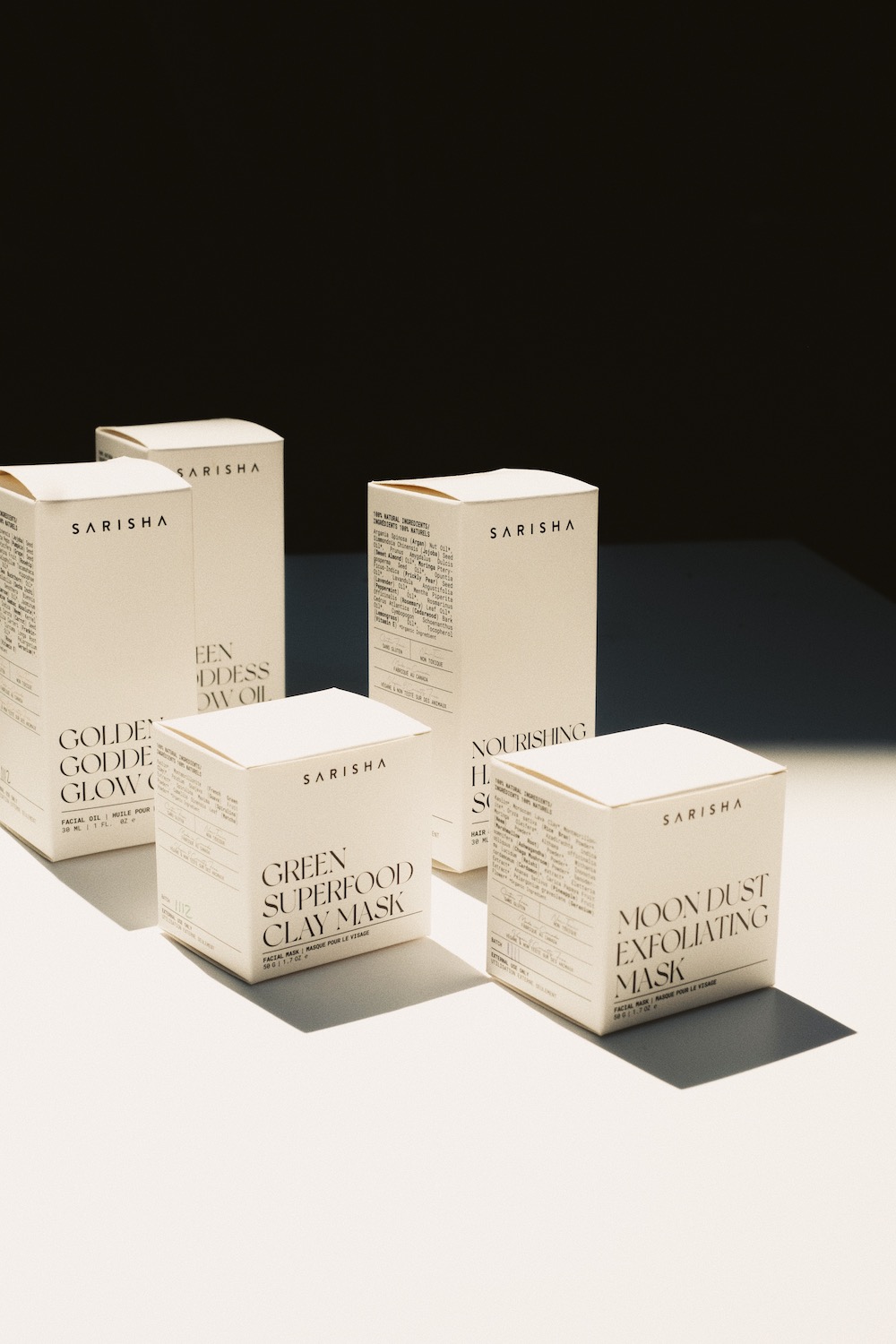 It's also inspired Johal to think bigger when looking ahead. "There's only so much you can do when you're self-funded," she says. "So that's something that I started to think about and am starting to work towards: How to reach out to investors and get my brand to the next level. I don't think it is possible unless I do that." She started Sarisha Beauty with the money she earned working as a teacher and $5,500 she received from family and friends that she's since put back into upgrading her packaging and marketing. She currently blends, pours, labels and boxes everything herself in her studio which has led to some restocking delays. "Working with The Detox Market has taught me to think two steps ahead and that you almost have to order more than what you need in the moment just in case opportunities come up," she says.
Other than The Detox Market, Johal works with the U.K.-based wholesale marketplace Curate Beauty that connects indie beauty brands with retailers across the pond. She'd also like to partner with more "ethically-aligned" national retailers down the line.
It's also a far-off dream of Johal's to open up a standalone Sarisha Beauty store and expand into the wellness space via botanical cocktail bars or tinctures, and in a way that spotlights the farmers that help to support the beauty industry. "Without farmers, most of the brands we know and love would not exist," Johal says. "My wellness practices and my holistic way of living have honestly helped me deal with difficult moments and continue to support my mental health. I want to do as much as I can to help others take care of themselves, while not taking for granted the 'wellness' of those who are actually cultivating and growing the herbs and adaptogens we know and love."