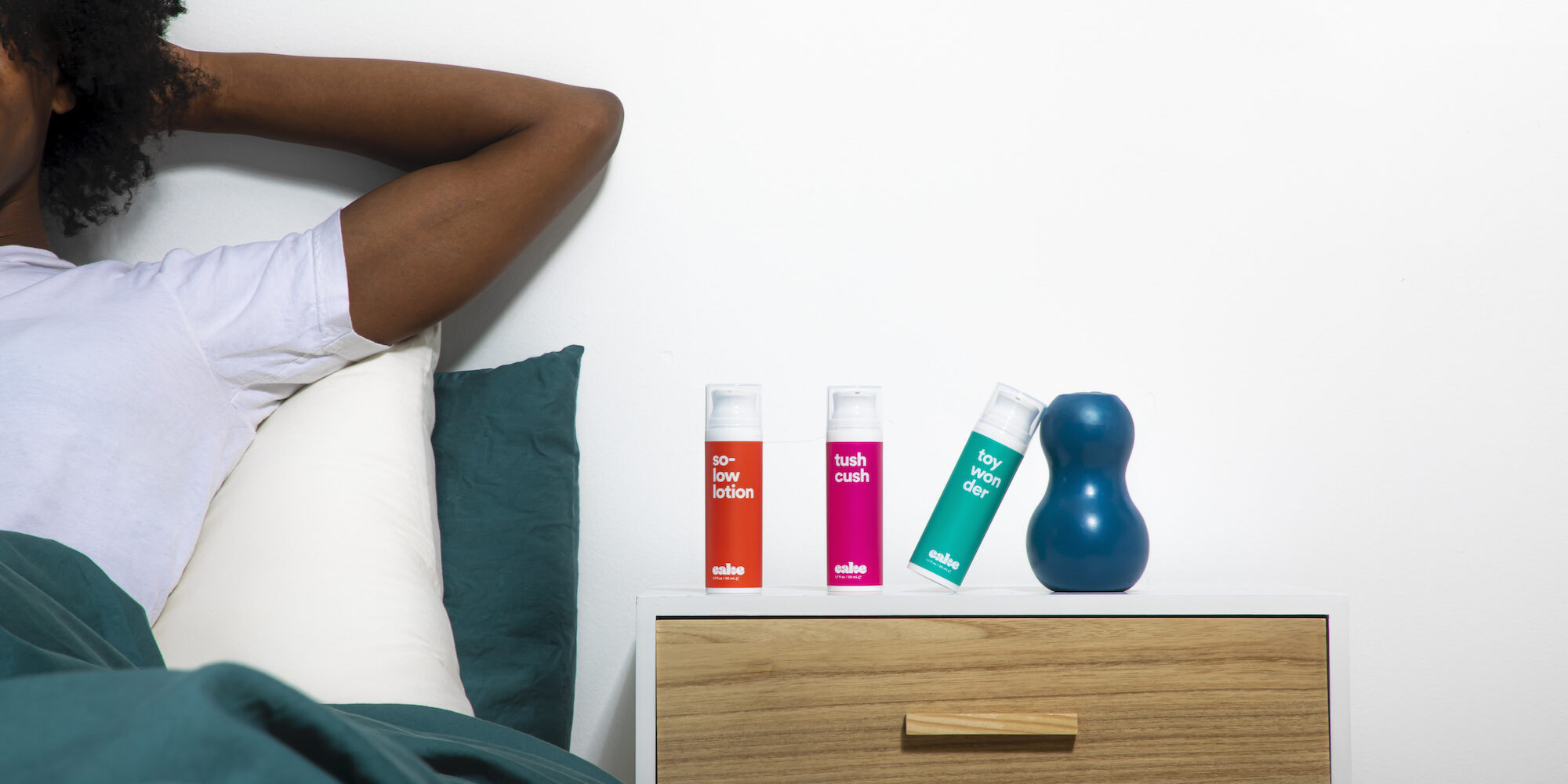 Selva Ventures On What It Takes To Build A Mainstream CPG Brand
Selva Ventures has what seems like a very straightforward mission of investing in brands that make consumers' lives better. However, accomplishing that mission is anything but straightforward. There are the complicated matters of sorting through distribution strategy (omnichannel is the current preference), price point (accessible is best to Selva), supply chain infrastructure (huge sigh), customer acquisition (dang algorithms) and much more to produce and sell the products that make consumers' lives better.
Along with investment, Selva is dedicated to supporting founders to, if not simplify the complicated matters of brand building, at least lend a hand in deciphering them. Co-founder and managing partner Kiva Dickinson says, "We want to be the go-to partner for brands looking to bring something really different and big into the world, and we want to help them get there as soon as possible, but with tactical help and frankly emotional help from people in their corner helping them navigate a difficult journey."
Selva typically invests $1 million to $1.5 million in companies generating less than $10 million in sales and increasingly aims to lead rounds. Its portfolio spans 13 companies, including Kinship, House of Wise, Arrae and Cake in the beauty and wellness arena, although its primary focus so far has been food and beverage. Madeline Kaplan, formerly principal at Smash Ventures, came on board as a principal this year to strengthen Selva's focus on beauty and wellness.
Beauty Independent talked to Kaplan and Dickinson about two metrics they zero in on above all others, Glossier's Sephora move, Amazon's P&L-boosting abilities, beauty categories piquing their interest, products they've been loving lately, and why Toronto should be on people's radar as a hub of brand creation.
What led to Selva? 
Dickinson: I started my career in the investment banking and private equity world. I was working for TPG in the mid-2010s investing in large retailers for the most part, places like J. Crew, Neiman Marcus and Petco. I was noticing all these interesting new brands with better-for-you products that you could put in and on your body that were changing the way consumers were interacting with the world. At TPG, I had to write minimum investment checks of over $200 million, and these brands were often under $50 million in sales.
TPG invested in CircleUp, and I joined it as a partner to get their investment effort off the ground. While we were focused primarily on brands with $5 million to $20 million in sales at series B and beyond, I was often getting to know companies in seed and series A rounds. It was often angel investors and family offices taking the lead in the rounds. I saw an opportunity to provide strategic capital to brands before the series B stage. In 2019, I left CircleUp, raised a $10 million fund and launched Selva Ventures.
Kaplan: I also started my career in investment banking and worked at a later stage growth equity firm focused on consumer. I grew up as an athlete and always cared a lot about health and wellness. It was a way I connected with friends and family and important to me personally. As I started thinking about what I wanted to do next in my career, I loved the idea of combining my passion for health and wellness and investing in early-stage businesses to help them grow and reach consumers.
I was introduced to Kiva las summer by a mutual VC friend, and we got to know each other over the course of eight or nine months and felt really aligned in terms of the strategy that Selva was pursuing, and the high-integrity, thoughtful and impactful business we wanted to build. What Selva has done across food and beverage has been exciting to me, and I'm applying a lot of those things to how we build out our beauty portfolio.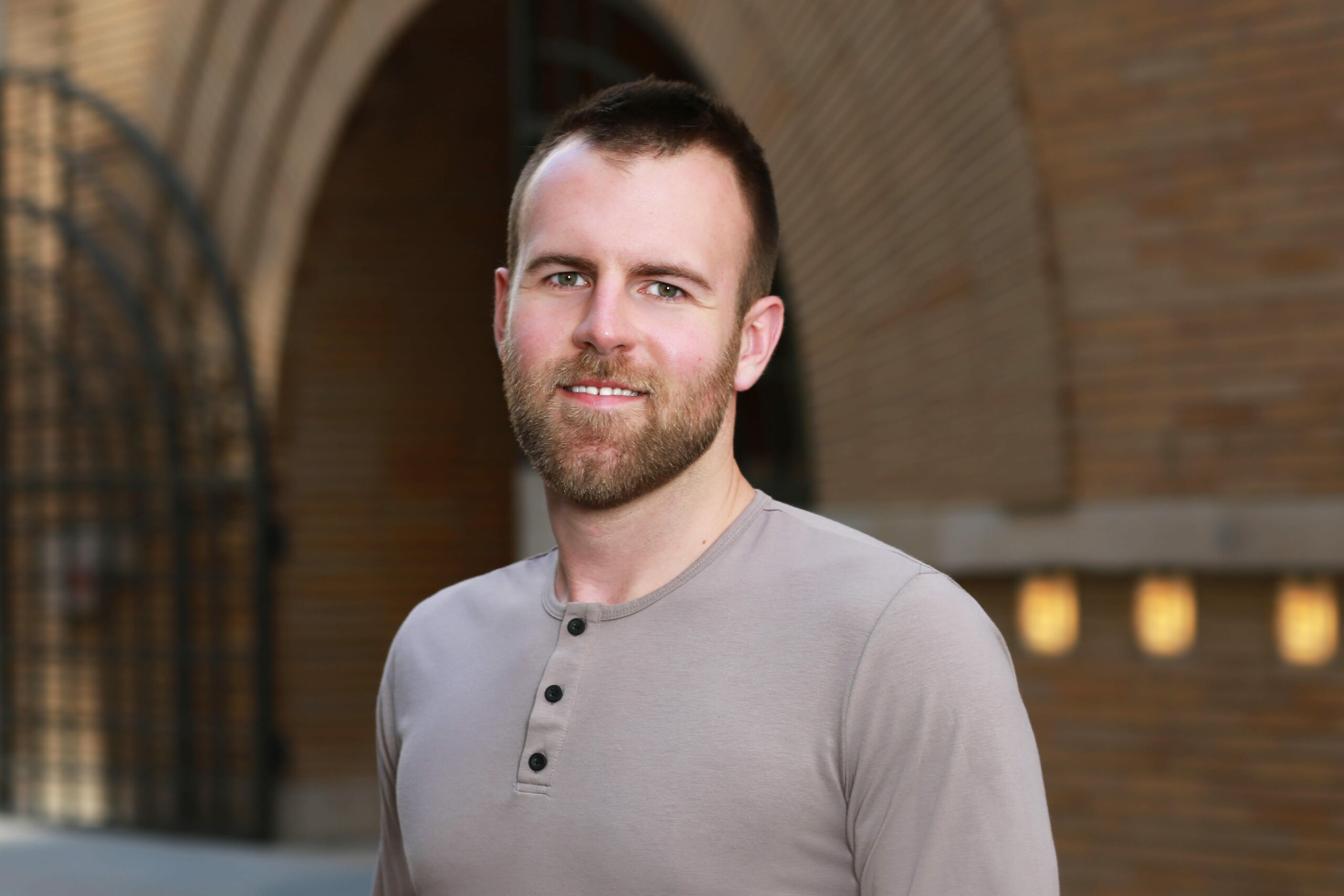 Has the strategy at Selva changed since it started?
Dickinson: What has evolved is the channel strategy of the companies we invest in. We have become more interested in companies with a concrete plan to be omnichannel rather than just a belief that it will take place one day, and companies with an audience that's more mainstream, less coastal, less luxury. We have been doubling down on that in the last year.
What's your take on the backlash against DTC?
Dickinson: It's become very popular in 2022 to shy away from DTC altogether. The problems that arose from DTC existed from the beginning in that it is very, very hard to scale to be as big as some of the venture funds may have expected from the early DTC players without retail and wholesale strategies.
This was all accelerated in 2021 with the change to Apple's operating system that made it harder and more expensive to acquire customers. The common thread is you need to meet your customers where they are and that hasn't changed, but it has become a popular opinion to reject DTC altogether because early players like Allbirds and Casper haven't worked out more recently.
What do you make of Glossier going into Sephora?
Kaplan: At Selva, we believe in an omnichannel approach with the goal of being where your customer is. I would expect a lot of consumers who shop for Glossier products online are also walking the aisles of Sephora, so being there is reducing the friction and making it easier for consumers to find products.
Whether it's online or in person as we get back out to the real world, it's an effective strategy to think through how to meet your consumers in any place they are shopping. With that being said, retail is tough. I do think Glossier will succeed because they've been built a strong brand online. They've obviously been criticized for the change in strategy, but I ultimately think going into Sephora and adapting to the times is a strong move.
You mentioned you're interested in mainstream brands. How do they become mainstream?
Dickinson: The ability to be big and mainstream requires two pieces. Piece No. 1 is a price point that can be inclusive enough to be a big business, and during times like these, while higher income brackets are certainly less affected by inflation and likely pull back their spending on discretionary things less, they do look for certain ways to save money around the edges, and the trial of high-end, highly discretionary products may be a place where they cut back.
The second piece is not so much about price, but value proposition, meaning really high clarity around what the product does for the consumer, and why it's important and different. There are a lot of nice-to-have products that consumers may consume during times when they feel wealthier, and there are higher end products that people may consume at retailers in parts of the country that feel very niche and unapproachable elsewhere.
So, when we think about mass and mainstream, it may be channel strategy and an ability to enter places like Target and Walmart, but it also just may mean having a clarity of value proposition that more consumers will resonate with.
Do you have an example of a brand that's won over mainstream shoppers?
Dickinson: Cake was launched direct-to-consumer in late 2020, and by the middle of 2021, about nine months after launching, they were rolled out nationwide in Walmart. Cake's value proposition is effectively to be a more inclusive and positive brand to help people have healthier, happier sex lives. That value proposition of destigmatizing the world of sexual wellness has clear appeal to people all over the country.
In fact, a number of sexual wellness brands have done a fantastic job of destigmatizing in a more elevated, luxurious way, but not many were speaking to that Nebraska consumer that shops at Walmart. Cake did a really excellent job of pricing its products at an approachable level, and creating a voice and value proposition that a retailer like Walmart, which has historically been more conservative in the category of sexual wellness, could really get behind.
Where do you see the sexual wellness category going?
Dickinson: it's a tricky space because a lot of the volume in sexual wellness products trades within companies that don't have portfolios in beauty and personal care, and don't have channel strategies that sit beside beauty and personal care. That's a big reason why we didn't invest in this category until we invested in Cake in 2021.
Where we see big potential is in companies like Procter & Gamble, Unilever and SC Johnson finding interesting ways to innovate with new brands around the channels they've already been selling in, and frankly we view sexual wellness as a space that, with more mainstream companies destigmatizing it, these companies over time may find very appealing.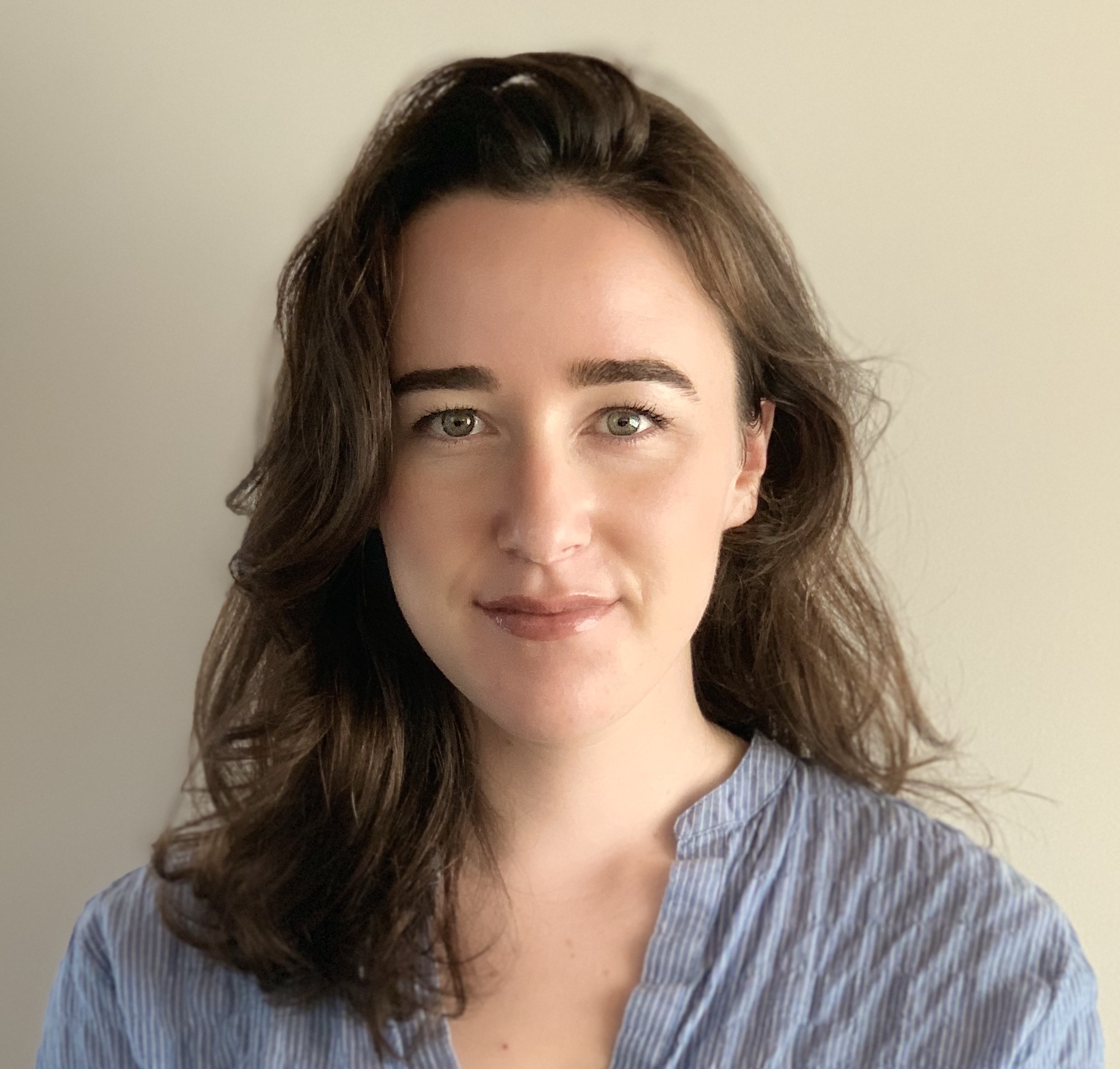 In light of high customer acquisition costs, what strategies do you think brands should try?
Dickinson: If you have great product, the best proof is that customers come back and incorporate you into their lifestyle in a really sticky and repeatable way. Frankly, if you're a beauty product with 50%-plus gross margins and a $40-plus ticket price, it's likely a lot less expensive to give your product to the right person and hope that they rebuy it than it is to buy a relatively expensive social ad that only converts X percent of the time.
When we saw customer acquisition costs commonly under $30, that might not have been true, but now that we frequently see customer acquisition costs for well over $50 for many brands that we look at, there are a lot more creative ways to generate trial to lead to sticky repeat purchases.
One thing I believe is that, if you can find a way for your products to get into the hands of the right customer who could become a long-term customer, that means the customer that fits your demographic—age, gender and socioeconomic status—and has a propensity to understand what your products can do for them, whether it's a friend giving it to them, a demo in a retailer, a partnership with another brand with common values, all of those are more efficient ways to generate repeat purchase. The hard thing is making it scale.
What's your view of Amazon?
Dickinson: I personally love Amazon. I think people don't spend nearly enough time thinking about the network effect of the model. If you sell a product DTC, all you can really hope for is that person writes a review, and the next customer trusts that you didn't somehow edit that review or delete the negative ones, whereas on Amazon, you kind of have a source of truth. The reviews are real, and as people buy your product quickly, you move up the algorithm and on to top products lists that ultimately get your product more exposure.
So, when I think about how to scale, I have always loved the fact that, on Amazon, growing makes your next customer easier to acquire. The challenge with Amazon is that it's never been the greatest retailer to tell a story. You can tell your story on your site or at a retailer like Target, Ulta or Sephora that believes in you. Amazon needs to get better at helping brands look more like brands and less like products. They're doing that in allowing you to customize storefronts. There is still a way to go, but I think those who start learning the magic of Amazon faster are going to pay off with much better P&Ls in the future.
What metric do you think has been undervalued in terms of assessing brands?
Dickinson: I don't know if these two are undervalued in that they seem pretty obvious, but, if you could give me only two numbers, I would want to know a company's gross margin and repeat purchase because, if you have gross margin at a healthy level, it's so much easier to be profitable and fuel the machine for repeat purchase. If you have repeat purchase, it's proof that your product is great, but also a lot easier to reach enough people to make your company big. The less leaky your bucket is, the less water you have to put in to fill it to the top.
There's not some magic number that nobody knows about because, if there was, this would be easy, but it's kind of the truth that those two things—gross margin and repeat purchase—are so much more important than anything else. If those are spot on, you have so much flexibility to figure out everything else.
What's interesting you in beauty?
Kaplan: There are three themes I'm focusing on right now. The first one is clinically proven products. They've run clinical studies and show efficacy. That's a great way to build trust with consumers.
The next category is makeup as skincare. We saw the first wave of clean makeup. If you walk into Sephora, you'll see that they've done this really well. Now, I'm looking for the next generation of clean makeup where not only does it not have toxic ingredients, but it has added benefits to the skin.
The last category I'm excited about is sun care both in terms of innovation and inclusivity. As education on the importance of wearing sunscreen on a daily basis grows, finding formulations and form factors that work for all skin tones and types is super critical, and we're looking for brands that are tackling that issue.
What would you tell entrepreneurs who are seeking funding today?
Kaplan: As we enter into a time of uncertainty, having a capital-efficient, well-run business is super important. The pay-to-grow strategy that worked over the past couple of years isn't going to cut it anymore. Investors broadly speaking are more focused on capital efficiency and underlying margins. As businesses are going to raise money, they have to be able to speak to the true problem they're solving for consumers, and why their product is going to stand out in a competitive and crowded market.
For Selva, early data to show proof of concept is what we're looking for. Ultimately, we're looking to partner with great people who really believe in what they're building and have a lot of conviction. It's going to take a lot of resilience to weather the storm that we might see over the next few months or maybe years. So, really high integrity and resilient founders is a critical piece.
What's your read on the supply chain situation?
Dickinson: There are so many different companies that touch the products that a brand ultimately makes. When each of those companies have costs and labor become more difficult, it's hard not to see some cost increases to our companies, and it's hard for those companies not to pass along some of those higher prices to the end consumer. The nice thing is that, in the beauty and personal care world, higher gross margins allow companies to share some of that burden with the consumer.
Until labor is a little easier to come by throughout the supply chain and packaging shipments internationally are a little bit easier, we're going to see some period of inflation, and our hope is that inflation doesn't prevent innovations from reaching more consumers, and we hope that the potential stock-outs many younger brands are faced with don't stand in the way of them growing.
We have stressed the importance of supply chain as a capability that these companies need to have. We have an advisor to Selva named Matt Gornstein—he's the senior director of global supply chain at Harry's—who's in touch with our companies to help them to navigate the difficult landscape that's been around for 12 to 18 months and will probably be around for the next 12 to 18 months. Brands shouldn't underestimate the expertise they should have to navigate this time we're in.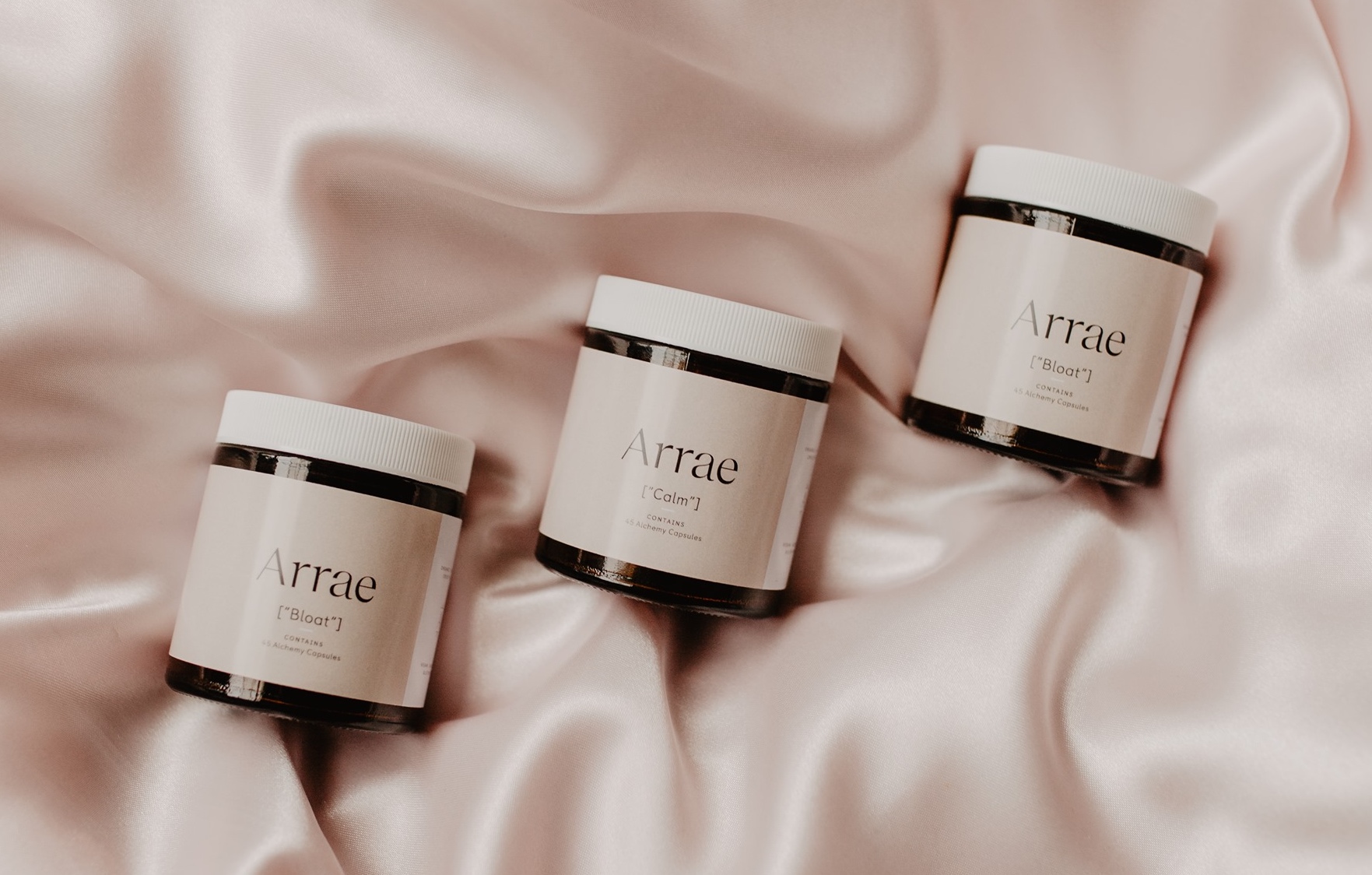 What are brands or products you've been trying out lately that you like?
Kaplan: There's a longevity skincare company called OneSkin that spent years developing a peptide sequence that targets senescent cells. As you age, you have cells that don't really function. They're called senescent cells. You can also call them zombie cells. The product targets these cells and allows new skin cells to come in. It's strengthening your resilience to internal factors and not only improving the overall look of your skin, but really targeting skin health.
I've been getting a ton of compliments on my skin from using OneSkin. It's fun sharing it with friends and family and seeing them immediately order it online after I talk about it.
Dickinson: I've been trying to upgrade my personal care regimen over the past few years as more and more interesting products are targeting men. I discovered a skincare brand called Margin. It makes a really nice moisturizer that I use every day. For my hair, a company called Jack Henry makes the best haircare products I've ever tried.
You recently co-hosted a dinner in Toronto to support the brand ecosystem in the city. What are brands you are watching based there?
Dickinson: While I live in San Francisco, I have a really special connection to Toronto in that I grew up there. I've seen it become a really powerful hub of innovation over the past 10 years and interesting brands break out of the city that I'm really fond of. One that's further along is Beekeeper's Naturals. It's co-located between Toronto and LA, and has done an amazing job with all things immunity.
Margin is one that's just launched. Inkbox is a temporary tattoo business that's super innovative and has been acquired. One company in our portfolio split between LA and Toronto is Arrae, which has the most efficacious supplement I have ever taken. Beyond the obvious markets like New York and LA, Toronto is one of those markets to really watch for innovations in consumer over the next few years.