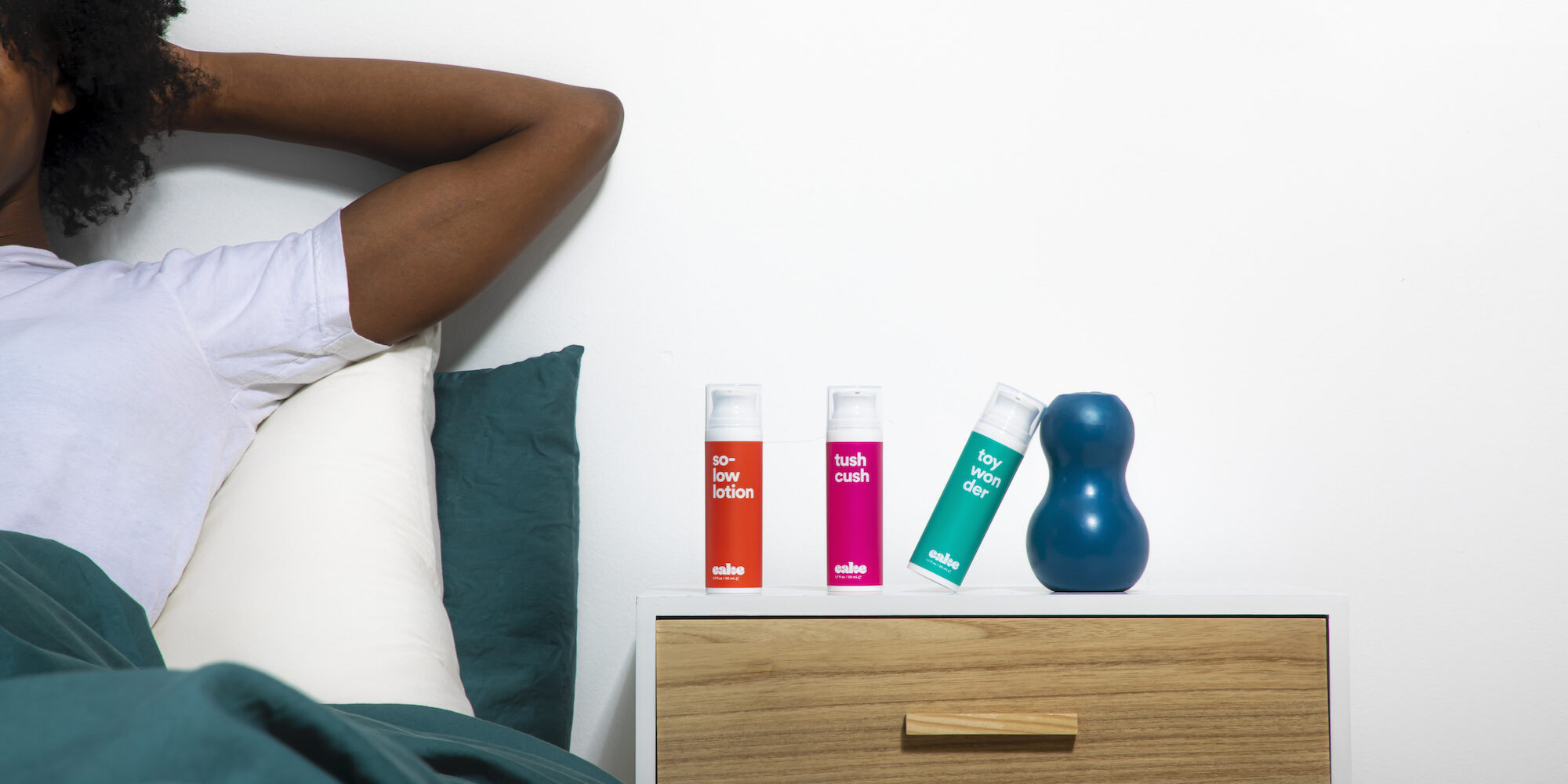 Sexual Wellness Brand Cake Closes $4M Seed Round, Prepares For Nationwide Walmart Launch
Play and pleasure specialist Cake has closed a $4 million seed round led by venture firm Lerer Hippeau.
Other participants in the round are existing investor Brand Foundry Ventures, which led the brand's previous pre-seed round, Sugar Capital, Selva Ventures, Silas Capital, Ollie Pets co-founder Gabby Slome, Starface co-founder Brian Bordainick and angel investor Kate Wallman. The seed funding brings Cake's total funding to $5.7 million over two rounds in its first year in business. The cash infusion will go toward product development and retail expansion. 
Next month, Cake will be rolling out to 4,000 Walmart stores with a selection of its bestselling products like So Low Lotion, a coconut oil-based self-play enhancer for people with penises that transforms during use from a thick cream to a gliding lotion and, finally, moisturizing lube. Though So Low Lotion  usually retails for $12, at Walmart, it will be $10. The remainder of Cake's products, including specialized lubes, toys and sexual hygiene products, are priced from $12 to $28. Good Guybrator, a rechargeable vibrating massager sleeve for penises currently available for pre-order on Cake's site, will be the brand's most expensive item at $42. 
Cake launched in direct-to-consumer distribution in June last year and has since partnered with e-tailer Verishop. Its Walmart deal marks a significant move to omnichannel distribution for the Los Angeles company. Cake will be a contemporary addition to Walmart's current lubricant, sex toy and hygiene offerings consisting mostly of legacy brands K-Y, Trojan and Astroglide that Cake founder co-founder and CMO Mitch Orkis asserts don't speak to today's consumers.
"The men's space is very distinct. It was overly masculine, the kind of space where I didn't feel comfortable buying," he says. "This trend of men—gay and straight—willing to purchase sexual health and wellness products, and looking for a new brand that's actually nice and decent and approachable and doesn't have to be overly masculine or go to these old school things that might've worked for past brands, that's really interesting. [We're] serving an audience that I feel has been really underserved within the sex space."
There's been an explosion of funding for sexual wellness brands of late. Investors have gone from watching the industry closely to opening checkbooks for the brands energizing the category. Earlier this week, Maude revealed it's closed a $5.8 million series A round. In February, Dame closed a $4 million seed round. Newcomers Awkward Essentials and Vella Bioscience also brought in $2.3 million and $7 million, respectively this spring.
"Cake is a really interesting digitally native brand that's focused on omnichannel and not with a one-size-fits-all approach," says Caitlin Strandberg, principal at Lerer Hippeau. "There are different products for different types of people or different things you want to explore, but it also takes you through the journey beginning to end, or they'll meet you where you are in your sexual education journey. These are products and tools made for the modern consumer."
Similar to investors, retailers are clamoring for the rising crop of sexual wellness brands. Walmart competitor Target is beefing up its assortment of modern sexual wellness brands. This year, it's picked up ingestible and vaginal health specialist Love Wellness and menopause care brand Womaness. Love Wellness has secured $4 million in series A funding, and Womaness pulled in $4 million in its oversubscribed seed round.
Sally Mueller, co-founder and CEO of Womaness, believes products like hers belong at mass retail. "Why shouldn't a consumer be able to pick up her sports bras, cereal, toothpaste and vibrator in one fell swoop?" she asks. "It's a modern way to look at retail. Provide the customer with everything she needs in one bright, well-laid-out, affordable place. It makes for an ideal shopping experience. No one has the time or energy frankly to make multiple stops for the essentials these days…and sexual wellness tools are essentials."
Sources tell Beauty Independent that Womaness's Gold Vibes Vibrating Massager is the brand's bestselling product at Target, but Mueller declined to comment on specific sell-through. Walmart has also been rethinking the problematically named feminine hygiene category by venturing into vulva care this year with Rael's suite of soothing vulva care products and The Honey Pot Company's Herbal Soothing Lavender Vulva Cream. 
As mass retailers expand their sexual wellness repertoires, emerging brands are redrawing boundaries. "The success of sex toys moving into retail, how much that sparked growth within that whole category has made people realize that maybe you change the name from family planning aisle to sexual health, and that does include pleasure," says Cake co-founder and CEO Hunter Morris. "I think that everyone's realized that, especially the consumers, and I feel like the retailers have done a very good job at reacting to those consumer needs. They see how open-minded people are to having products like Cake in stores."
Cake reports it generated over $1 million in revenues in less than a year after launching and is on pace to at least 10X that number in year two. More than 40% of its monthly customers are repeat customers. In the pandemic, Cake's fellow brands in the sex product category—among them Dame, Unbound, Foria and Momotaro Apotheca—also registered strong sales, bolstering their founders' bullishness on the future of selling pleasure products. Orkis says, "So much of that growth is driven by people that are hungry once they take the first step. If people trust a brand, they tend to take one step, then it becomes easier to walk and then to run into a more fulfilling sexual life."