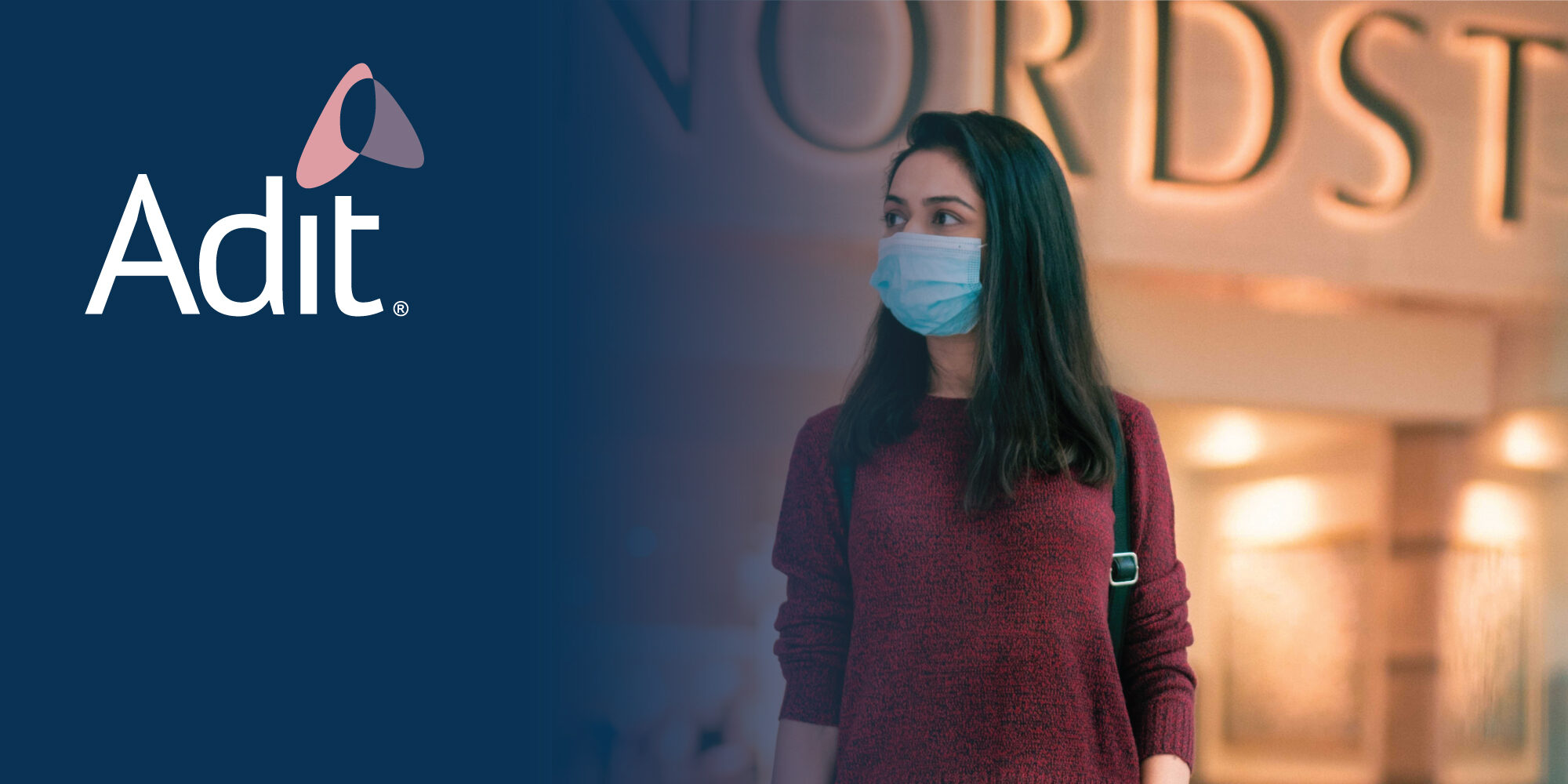 September 2021 Beauty Retail News At A Glance
Much of last month's beauty retail news revolved around big picture issues such as the state of the overall economy, labor shortages, supply chain issues, the impacts of inflation on prices, demand and margins, and whether the Federal Reserve will end its stimulus program and hike interest rates.
Of course, there's also the ongoing pandemic. The Delta variant has been throwing a wrench in everyone's plans. But retailers aren't remaining idle. Department stores are revamping their footprints and making bold strides into the digital space. On the flipside, digital retailers are investing in physical stores. Here's our take on the past month in beauty retail developments, including industry awards and appointments. 
Real Rebound
Last month, several retailers reported strong earnings, which hinted that the market was bouncing back towards its pre-pandemic trajectory. Recent economic data further validated the existence of a resurgence and showed that the broader American economy grew at a respectable 6.6% over the second quarter. All in all, it seems that the economy, as measured by GDP, is headed toward a near V- shaped recovery. Moving into fall, the economy continues to rebound, but economists have begun to trim their forecasts.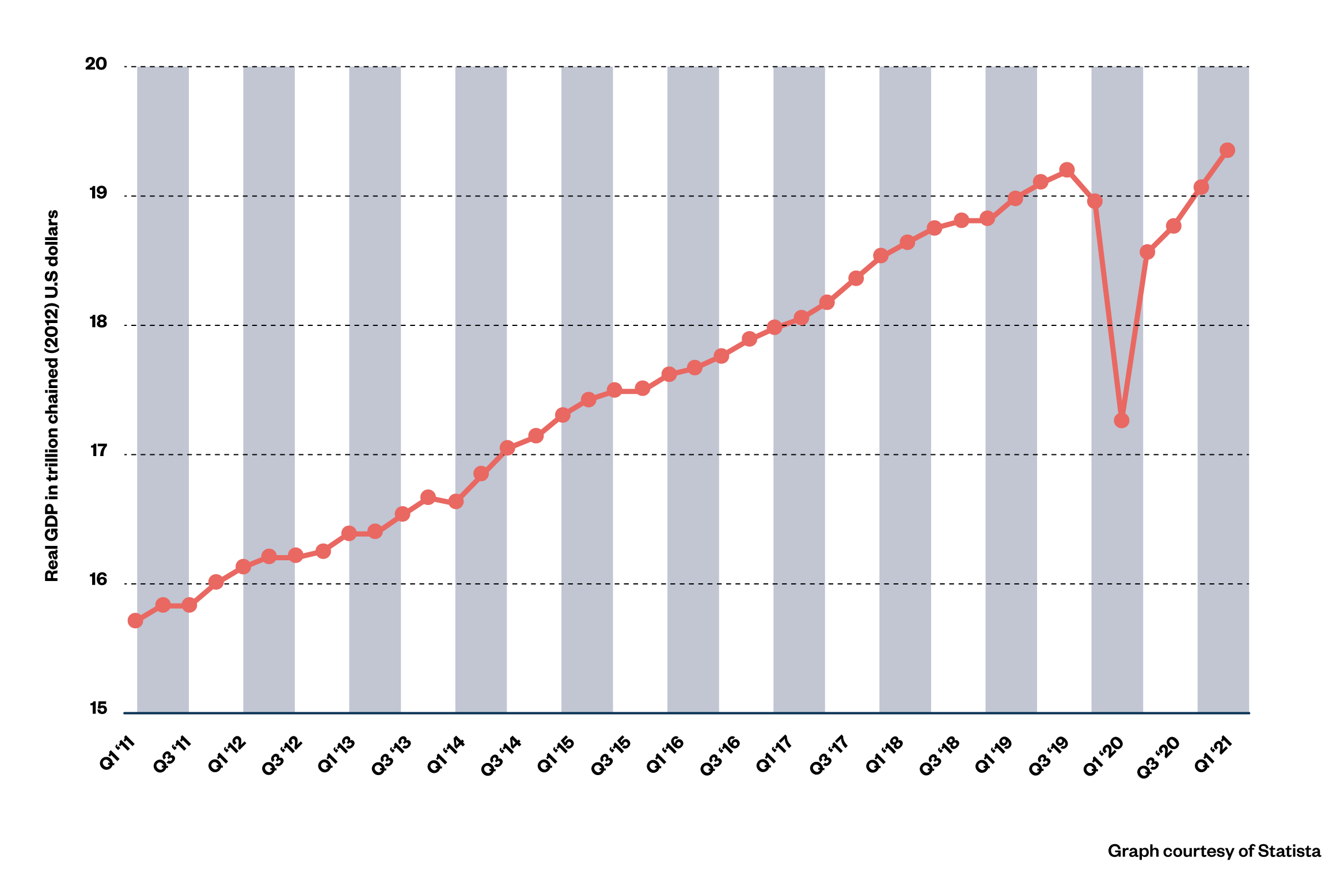 Hard Labor
As the economy snaps back, several sectors, including retail, are going on a hiring spree. Target, for example, is looking to fill 100,000 seasonal roles and offering a minimum wage of $15 an hour. However, there are some serious headwinds on the labor front.  
Despite higher wages, greater work schedule flexibility and signing bonuses, retailers are by and large having a tough time filling vacant positions. Enhanced unemployment benefits might have affected the job situation in the past, but benefits have ended everywhere, and their impact on labor participation rates while they were in place appear to have been negligible. 
The more likely reason for the labor crunch seems to be that workers took time during the shutdown to genuinely reflect on their priorities and preferences. As a result, lots of workers are choosing not to return to grinding service jobs they never enjoyed and from which they were unceremoniously laid off en masse, highlighting another key drawback of these roles: lack of job security. Moreover, workers have observed how much harder these jobs have become in a pandemic and may even pose a serious risk to their health. 
Consequently, a portion of the labor force that can afford to stay out of it are opting to do so, at least as the pandemic persists. This dynamic has driven down the labor participation rate from 63% pre-pandemic to 61%. Some workers have decided to leave retail and other hard-hit industries. 
One sector reaping the benefits of the labor shift is the cannabis industry. The sector currently employs an estimated 321,000 Americans in roles ranging from cultivation to dispensing. When the pandemic took root, dispensaries were deemed "essential" in states, and former retail and restaurant workers found employment in the high-flying industry. They may stay if they ultimately find the lifestyle and working conditions of the cannabis industry vastly superior to the retail and restaurant industries. 
Delta Diligence
The Delta variant is leading to economists and business leaders pruning their near-term forecasts. As has been the case throughout the global health crisis, the effect of the latest variation of coronavirus isn't even. Geographically, states (principally southern states in the U.S.) and countries (mainly in Southeast Asia) with low vaccination rates are suffering the most. Since Southeast Asia is an important source of raw materials and manufacturing for industries in the West, the surge of the Delta variant is exacerbating supply chain problems.
By industry, the worst hit by Delta are the travel and leisure sectors. after a booming summer, they're once again impinged by travel and capacity restrictions. For their parts, retailers aren't waiting to see what happens next. The threat of the variant and enduring restrictions to stem viral spread are pushing retailers to bolster digital capabilities and overhaul their store footprints.
Inflation Shivers
Surging labor costs and commodity prices, and protracted inventory cycles have spiked inflationary pressures in the U.S. and elsewhere. In the second quarter, year-over-year inflation was around 5%, far higher than the Fed's goal of 2%. Although there are debates about how inflation should be measured and the period of time for measurement, it's clear prices are climbing among a broad range of consumer product categories, so much so that Dollar Tree, the discount retailer with 15,000-plus locations that traditionally sells items at $1 or less, announced it's been forced to increase many of its prices to above $1.
Department Store Recuperation Project
During the pandemic, department stores had the opportunity to restructure their debts often via bankruptcy, lowering how much cash they had to pay out in interest, thus improving their balance sheets. Reinvigorated with cash to invest in their businesses, department store companies are testing strategies to increase relevance and spiff up their images with consumers. 
In Fairfax, Va., Bloomingdale's Bloomie's concept store has opened. It has a smaller footprint than typical Bloomingdale's locations, a tightly edited selection of inventory, and unique amenities, including an on-site Cuban café and a drop box for returns. 
Nordstrom is modernizing its beauty department. It's ramping up its in-store services ranging from facials to injectables. In an effort to align with the values of gen Z shoppers, the retailer has committed to enlarging its selection of inclusive beauty brands and enhancing sustainability efforts. 
Neiman Marcus is aiming to become more of a digital player now that it's refinanced its debt following its emergence from bankruptcy. In June, the company broadcast that it's acquiring SaaS platform Stylyze Inc. Neiman Marcus, which is dealing with a data breach, has divulged it expects to make a series of digital investments to round out its technological platform. 
Physical Layout
While brick-and-mortar stores are upping their digital capabilities, the reverse is true as well. Direct-to-consumer brands formerly only online are opening physical stores to sustain their growth. 
Warby Parker, for example, expects to roll out approximately three dozen stores in 2021 alone. After closing its stores last year, Glossier opened a Seattle location in August, and will open stores in Los Angeles and London next. Yardbird, Parachute and Everlane are opening brick-and-mortar locations, too. 
The biggest contender in this field by far—the e-commerce giant Amazon—has designs on opening department stores. It's ironic that the company, which hastened the demise of the department store model, is turning to an iteration of that model to further tighten its grip on shopping. It's an important development because, where Amazon goes, the rest of the industry could trail. Perhaps, after over a decade of declining foot traffic and emptying malls, there may be a new equilibrium reached in the split between e-commerce and brick-and-mortar.
Additional News
Beacon Awards
Beauty Independent revealed the winners of its 2021 Beacon Awards during a virtual ceremony last month. There were four winners in the Game-Changing Retailers category. 
E-Tail Opening
Industry Appointments
Adit is a virtual buying team. Adit helps leading retailers build their ultimate beauty assortment, while providing market-ready brands with a direct gateway to the right retail opportunities. Learn More