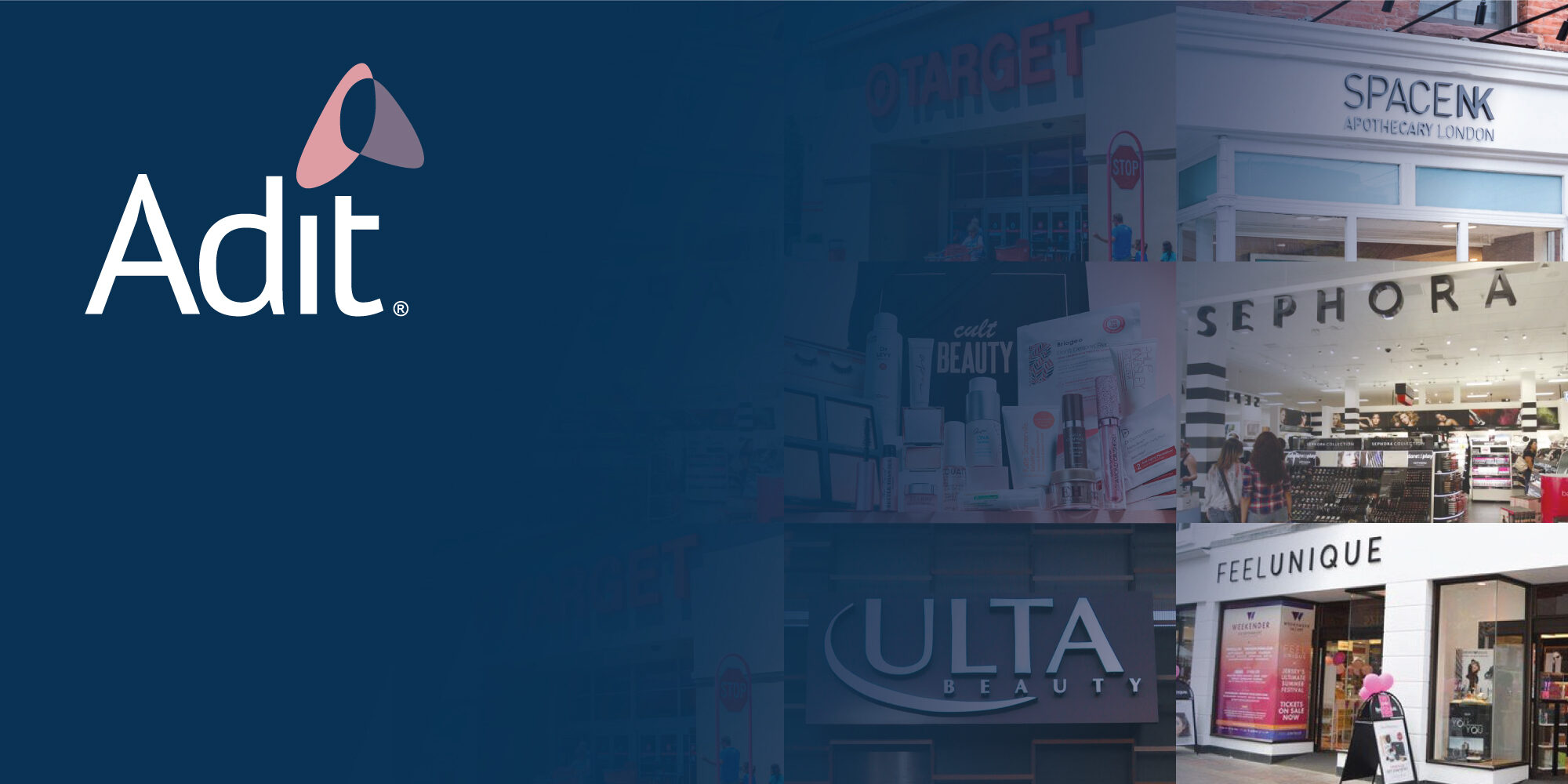 August 2021 Beauty Retail News At A Glance
The tide rose for beauty retail in August. With the market heating up, retailers raised their forecasts and set previously announced plans into motion. In the United Kingdom, the trend of consolidation continued. Both in the U.K. and domestically, Sephora has been very, very busy. Meanwhile, small beauty retailers are proliferating, predominantly online, with a focus on underserved niches. Here's our analysis of last month's biggest beauty retail headlines.
Feel-Good Forecasts
Several retailers reported great earnings signaling that the market is perhaps bouncing back.
Macy's boosted its annual outlook and beat Wall Street's expectations. Spurred by the financial news, its shares jumped more than 5%. Importantly, the company was able to show a profit, indicating that a combination of pandemic cost-cutting—the multi-category retailer shuttered 45 locations last year—and post-pandemic growth in foot traffic is helping it get back on its feet.
Target registered second-quarter sales and profitability growth. The big-box darling reported an 8.9% sales increase. The increase is on top of last year's staggering 24% jump. Impressively, unlike at other omnichannel retailers, digital sales are persistently growing at Target, led by same-day services.
Nordstrom raised its fiscal year outlook. The department store retailer named Debbi Hartley Triesch general merchandise manager for beauty and accessories. Hartley Triesch has been with Nordstrom for more than 30 years and was most recently its Northwest regional manager.
Ulta Beauty On Target
Ulta Beauty reported strong earnings for the second quarter, driving its stock to a new high. Sales were up 60% from the same period last year, which were depressed at the time due to pandemic shutdowns, as foot traffic snapped back. However, same-store sales remain below 2019 levels, and e-commerce sales, which had ballooned during the pandemic, cooled off significantly. Despite the remaining struggles, the company raised its outlook for the remainder of the year.
The beauty retailer began executing its partnership with Target: The chain has opened mini stores within 100 Target doors. In the years to come, Ulta installations are expected to reach 800 Target locations.
The quarter's successes were a positive welcome mat for newly appointed Ulta CEO Dave Kimbell, who took over the helm from long-time veteran Marry Dillion in June. Still, there are some long-term headwinds facing the retailer. Once the Target partnership has bore fruit, all eyes will be on the new CEO to introduce the next big growth accelerant. That won't be easy because, barring acquisitions, Ulta is probably too big to organically fuel continued double-digit growth, which the market became accustomed to every year under Dillion's tenure.
Due to the pandemic, the company put expansion into Canada on hold, implemented headcount reductions and cut back on its rate of standalone store openings in the United States. Store growth has been one of Ulta's most reliable growth drivers. To drive future growth, the new CEO is looking at a range of options, including doubling down on existing initiatives to make Ulta more aligned with its guests' values such as sustainability and ingredient transparency while pushing for greater digital penetration and mining of Ulta's vast trove of customer data to augment personalization.
Sephora On Speed
Meanwhile, Ulta's arch-rival Sephora has been busy executing a multi-pronged international growth strategy. 
In the U.S., Sephora launched its partnership with Kohl's and is rolling out 2,500-square-foot Sephora locations inside 200 Kohl's locations, each carrying 125 brands. The so-called Sephora at Kohl's Experience is slated to reach 850 stores by 2023. The retailer has also upgraded its clean standards and is bringing back its Sephoria event in a virtual format on Sept. 18.
In Asia, Sephora China has partnered with on-demand delivery platform JD Daojia to locally deliver beauty products from more than 70 Sephora stores in one hour.
In Germany, Sephora has become e-tailer Zalando's strategic partner for prestige beauty. Germany is Europe's largest beauty market and a must-win prize that has eluded Sephora to date. As part of the Zalando deal, Sephora will bring goods from 300 brands to the online marketplace. The partnership will launch in Germany in the fourth quarter of this year and will extend to other European countries in 2022.
A crucial question is whether Sephora will be able to offer its full assortment on Zalando as many brand contracts specifically prohibit retailers from selling their brands on third-party marketplaces. If brands prohibit Zalando, will a trimmed-down Sephora assortment at the e-tailer be competitive long term? And, if they aren't prohibited, what will stop Douglas, for example, from striking a similar deal with Asos in the U.K.?
In the U.K., Sephora announced it's acquiring Feelunique, a mid-sized beauty e-tailer. The move feels like a win-win-win for Sephora. First, Sephora was able to acquire the e-tailer for an attractive price of 132 million pounds or nearly $183 million at the current exchange rate, valuing the online beauty retailer at a modest multiple of one times sales. Second, the move will help Sephora acquire Feelunique's customer base, which is young and located in the U.K., Europe's third-largest beauty market. Sephora formerly entered the U.K., but failed to gain traction in the country.
Finally, Feelunique's well-established logistics and distribution capabilities will provide Sephora a U.K. base of operations to receive and store merchandise from global brands without having them first go to Sephora's logistics centers in the EU, thus providing a hedge against growing restrictions and uncertainty imposed by Brexit to cross-border shipping between the U.K. and EU.
The Great British Beauty Consolidation
Shortly after news of Sephora's acquisition of Feelunique, the wires lit up again as another U.K. online beauty retailer was snapped up. Cult Beauty was being acquired by The Hut Group (THG) for 275 million pounds or $381 million. Unlike Sephora, THG was looser with its purse strings and valued Cult at two times annual sales.
THG operates the U.K.'s largest online beauty retail website, Lookfantastic, and is known for a promotion-heavy selling model. With Cult, THG gets access to a large number of niche prestige brands that do not and probably would never appear on Lookfantastic along with less promotional-driven consumers who buy Cult's brands.
The Cult acquisition follows a string of transactions by THG, which recently went public and has been busy deploying its haul of IPO cash on over $1 billion worth of deals, including purchasing Dermstore, a U.S. online beauty retailer from Target for $350 million, two of its nutrition suppliers for 57 million pounds or $79 million, doctor skincare brand Perricone MD for $60 million, and contract manufacturer Bentley Labs for 180 million pounds or about $250 million.
Space NK Still Solo
With Feelunique and Cult acquired, and THG transforming into a vertically integrated beauty company, Space NK has been looking in from the outside on the action. According to numerous sources, it's been hunting for an acquirer since 2018. Space NK's issues don't seem to be the size of its business—total sales are comparable to Feelunique—or market positioning (certainly, it's as prestigious as Cult). Likely, the retailer's relative overexposure to brick-and-mortar locations has had a role in making it less attractive in the post-pandemic world.
During the pandemic, while its online rivals such as Feelunique and Cult, saw massive growth, Space NK had a different experience, leading it to announce last year that it would be closing its eight U.S. stores. The company, however, recently announced a number of initiatives to keep its business relevant in North America. The company touted a new "wholesale-plus" model in the U.S. The model is an evolution of a shop-in-shop program Space NK first launched with Bloomingdale's and, later, expanded to include 25 Nordstrom locations.
Space NK scored a partnership with Canadian retailer The Bay for a shop-in-shop concept called Space NK at the Bay. Through the partnership, indie and premium brands from Space NK will be available via the Bay's website, and at its flagship stores in Montreal, Toronto and Vancouver. Additionally, 25 Hudson's Bay stores will stock haircare products from brands Space NK stocks such as R+Co and Philip B.
New Retailers
Small retailers are launching at a brisk pace. They're focusing on innovative selling methods or fast-growing niche market segments. Here are three in the e-commerce space:
A-Beauty. Recently launched in Australia, A-Beauty is a concept created by Alpha-H founder Michelle Doherty's daughter Jamee Parker. The site stocks 30 Australian brands,and plans to add a new one each month. Its selection touches on skincare, haircare, makeup, wellness, fragrance and body care.
Afterglo. The sexual wellness e-commerce site has launched in Montreal. It's founded by luxury lingerie industry veterans. Already selling lots of lube and sex toys, it's eyeing expansion into the anal trainer category.
Pothos. The inclusive e-commerce player features a site with a number of snazzy technological features, including AI, livestreaming and a virtual showroom.
---
Further Reading
In the U.K., Boots has partnered with delivery app Deliveroo to deliver more than 400 health and beauty items. | Cosmetics Design-Europe
Amazon plans to roll out larger retail locations that have the feel of department stores. | WSJ
Hudson is launching a new concept called Evolve, which will offer beauty, personal care and wellness items. | Convenience.org
U.K. beauty experts weigh in on Sephora's acquisition of Feelunique. | Beauty Independent
This is what beauty industry insiders think of recent retail partnerships and acquisitions. | Beauty Independent
Adit is a virtual buying team. Adit helps leading retailers build their ultimate beauty assortment, while providing market-ready brands with a direct gateway to the right retail opportunities. Learn More