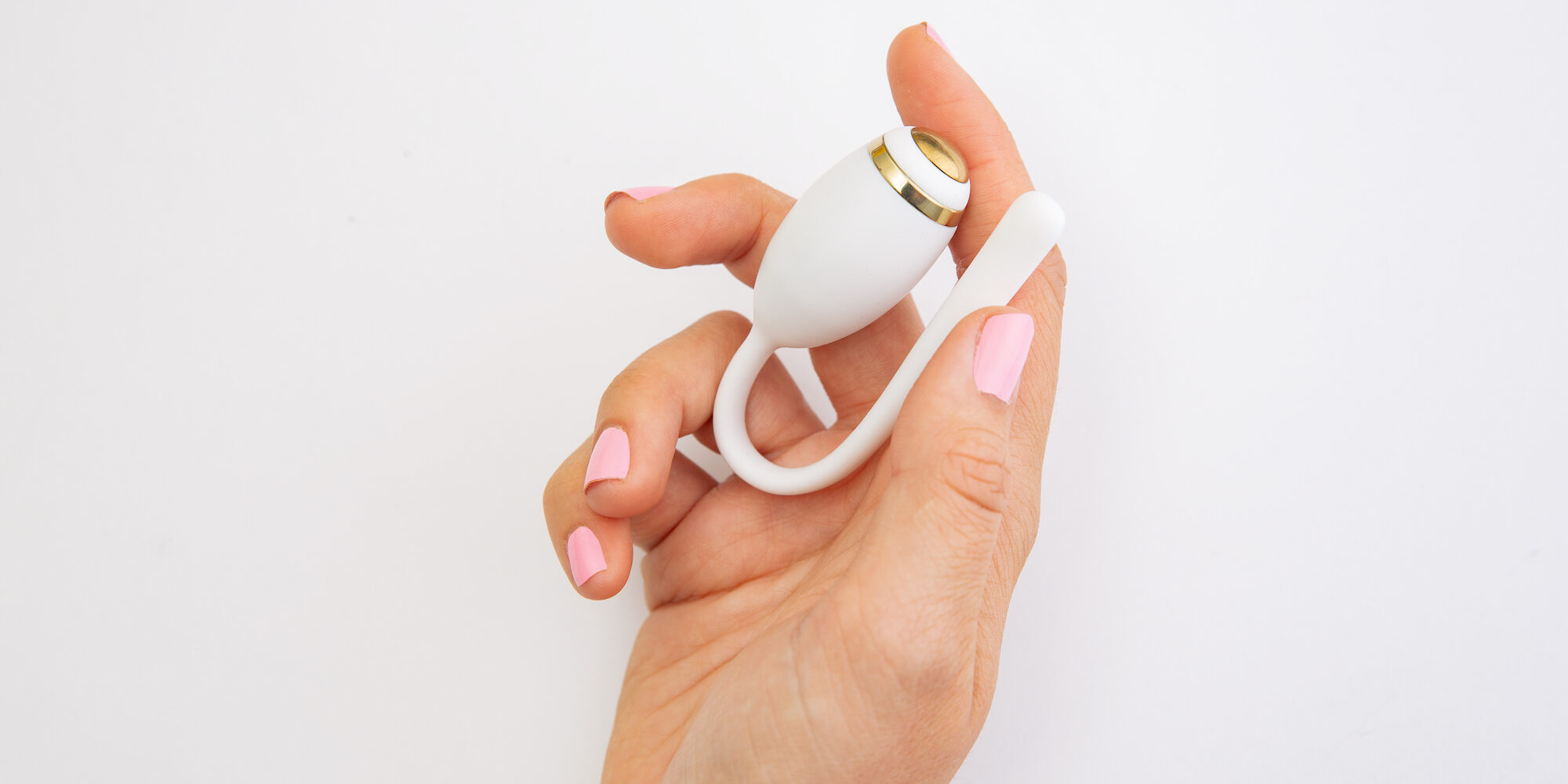 How Sexual Health And Wellness Brand Founders Are Fighting Social Media Censorship
Sexual health and wellness brand founders often have to be de facto activists, too.
While most other consumer packaged goods brands can gain market traction by advertising their products through Google and social media platforms, companies selling vibrators, pelvic floor trainers, menstrual products and even breast pumps are routinely denied this opportunity due to censorship or outright banning of posts and ads, possible suspensions of their company accounts or removal of their social media profiles. 
Kristina Cahojova is among the sexual health and wellness founders that have combined entrepreneur and activist roles. Earlier this year, the founder of Kegg, maker of a fertility tracker-cum-kegel ball device, created a petition for women's health brand founders to demand social media powerhouses TikTok and Meta change their practices censoring women's health educational content and promotional posts.
"Platforms that rely on an algorithm to censor content versus humans monitoring posts make it extremely difficult to speak to vaginal care."
About 40 brands have signed the petition. Notable signatories include Unbound, Foria, Ohnut, Kegelbell, Lilu, Awkward Essentials and The Honey Pot Co. Several of the brands such as Foria that signed the petition deal with censorship on more than one front. Foria makes sexual wellness products infused with cannabis, which, like sexual health and wellness, is product category regularly suppressed on social media and barred from digital advertising.
"As a newly launched brand that celebrates and supports women, being censored and banned from advertising on Instagram has really impacted our ability to grow," says Jessica Penzari co-founder of CBD brand Nakie Coquette, a brand that signed Kegg's petition and that's met with censorship and suppression on Meta-owned Instagram. "Our cheeky ethos is all about celebrating plant magic, natural ingredients, sustainability and ultimately uplifting and empowering women. We are disappointed and incensed at the censorship surrounding plant, body, sex and women positive brands and sincerely hope things will change." 
Cahojova coordinated a virtual panel in January, "Social Media Censorship in the Women's Health Space," to explore the issues brands across the sexual and women's wellness spectrum face. Panelists included Cahojova, hands-free breast-pumping bra maker Lilu CEO Adriana Vazquez, pelvic floor training system specialist Kegelbell founder Stephanie Schull and menstrual care products brand The Honey Pot senior social media manager Desiree Natali. I moderated the discussion. During it, the founders and executives underscored that censorship stymies customer acquisition, obstructs brands' abilities to provide valuable information about menstruation, reproductive health, pregnancy and postpartum care, not to mention sexual health and pleasure.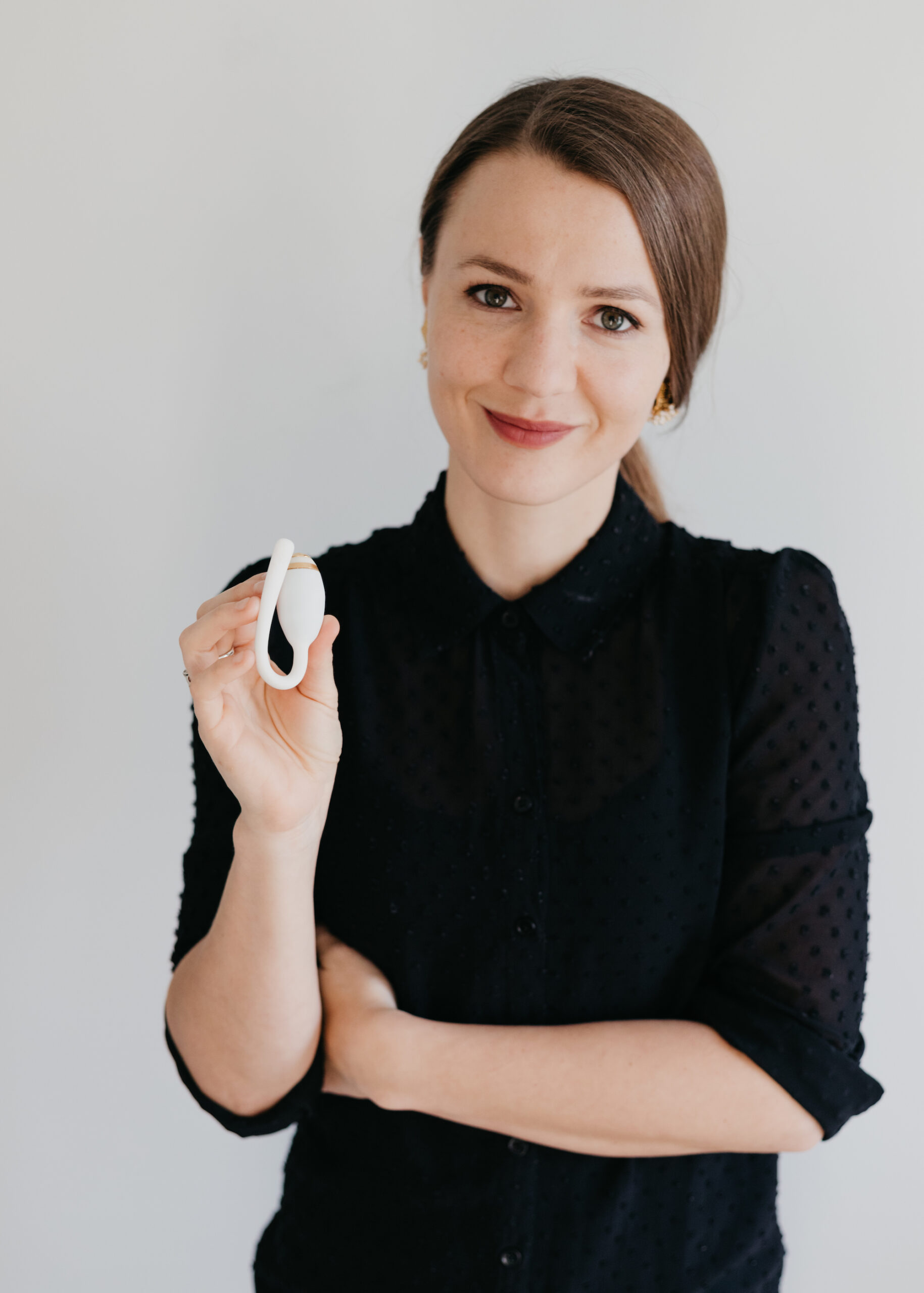 Cahojova shared how growth through social media advertising being shut off from companies like hers is especially significant given how expensive it is to bring products regulated by the United States Food and Drug Administration to market. It cost Kegg about $1 million between clinical studies, FDA fees, electronic certifications and more to release its product. "On Facebook, once you mention vagina, you are banned," says Cahojova. "Once you show a product or any fluid resembling cervical fluid, banned. We invested $15,000 in video production. Within one hour, it had 20,000 views, and then Facebook banned it. We requested an appeal, and it has been in appeal for 16 months now."
Often it's the platforms' AI and algorithms that are relied on to censor content, versus humans monitoring posts, which "makes it extremely difficult to speak to vaginal care," says Natali. "This would be a platform like TikTok, which removes content that uses the word 'vagina' or even a moniker. On TikTok, we've had our entire platform removed and the ability to post or edit revoked for 24 hours for putting our tagline 'made by humans with vaginas' in our profile's bio."
Simon Derbaix, the founder of sex toy brand Biird who has been working in the pleasure product industry for almost a decade, mentions the barriers to the growth of sexual health and wellness companies extend beyond social media platforms. "We've had issues finding a banking partner, shipping companies declined to work with us due to the nature of our products. There still seems to be this bubble around our industry and some other businesses have decided it would be safer not to work with us," he says. "That being said, Google lets us advertise within very strict parameters, while Facebook completely bans it. Klaviyo, our email marketing solution also has been supportive of our industry, so it's definitely not all bad."
"This advertising inequity affects access to health for women and people of diverse genders." 
In 2020, Biird launched a petition on Change.org highlighting how adult content policies are inconsistent, damaging and biased against women and other marginalized communities. The brand has an educational hub on its website to help consumers understand the full scope of the issues and urge policy reform. "I understand these social media companies also have to walk a tightrope when it comes to our content," says Derbaix. "They worry about reception from the users, they have shareholders to keep happy, but I don't think that ignoring our industry completely and just outright banning it is the solution. There has to be a way where our type of content can live on their platforms. It's a conversation I'm sure many of the sexual wellness and pleasure brands are willing to have with the platforms." 
Founders are finding allies to substantiate their advocacy. In January, nonprofit organization The Center for Intimacy Justice released the results of the largest investigation to date of Facebook blocking women's health ads. Of the 58 companies focused on women's health and the health of people of diverse genders surveyed in the investigation, not a single company hadn't experienced Facebook rejecting their ads. The platform had turned away ads spanning menopause, pelvic pain, pregnancy and postpartum care, menstrual health, fertility and sexual wellness content. 
"This advertising inequity affects access to health for women and people of diverse genders, and it also affects economic access," says Jackie Rotman, founder of The Center For Intimacy Justice, in a statement. "Women and nonbinary people are starting businesses in sexual health and wellness to meet meaningful, previously unaddressed needs. Facebook blocking their access to the key channel for growth–digital advertising–hurts their ability to help people, and stunts the entire entrepreneurial ecosystem for women's health. It limits investment in women's health technology that would benefit us all."
IRL, sexual health and wellness ads are being rejected as well. The co-founder of sexual pleasure company Unbound started the grassroots social media campaign #WTFMTA in 2018 when the New York Metropolitan Transportation Authority rejected Unbound's subway ads because of what the brand called the organization's "sexist double standard." The MTA approved erectile dysfunction ads with suggestive phallic imagery for subways, buses and train stations, but concluded Unbound's ads were unfit for subway patrons and described them as "obscene." 
Alexandra Fine, founder of Dame, another sexual pleasure company that had ads rejected by the MTA, sued the organization in 2019. In November last year, Dame settled the case out of court and became the first female-founded pleasure product brand to run New York City subway ads.