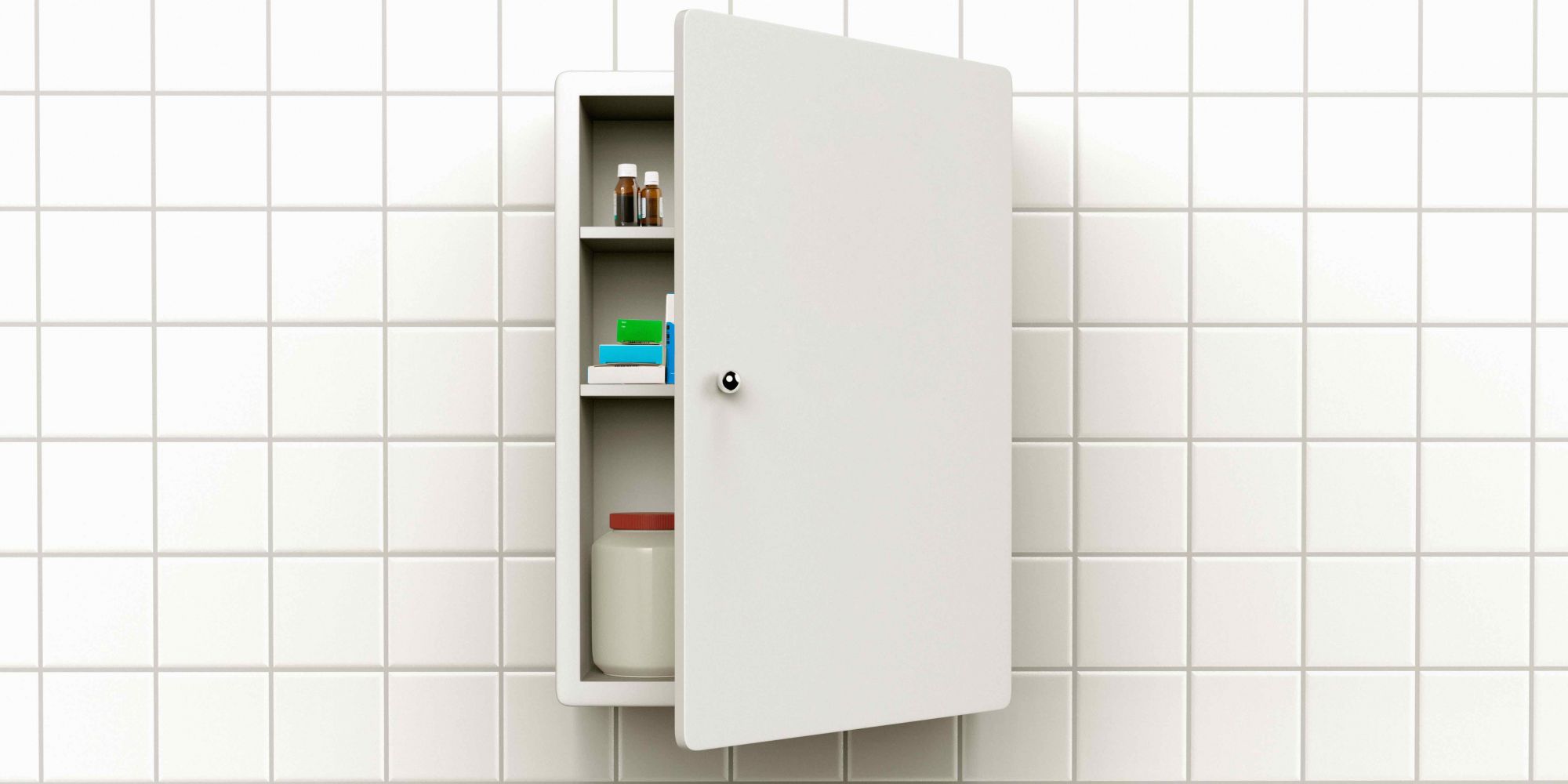 The Business Of Shelfies: Why Skincare Companies Are Looking Inside Medicine Cabinets To Grow Their Brands
Athena Hewett will be the first to tell you that she's far from a social media devotee. Prior to founding San Francisco-based skincare company Monastery a year and a half ago, she rarely used Instagram or Facebook. A single #shelfie post, however, made her realize the power of Instagram to build her fledgling business.
Monastery registered substantial sales and follower lifts after Taylor Sterling, the lifestyle blogger behind Glitter Guide, posted a shelfie incorporating it. "That just organically happened. She came across our product and, then, my Instagram was blowing up," says Hewett. "I was like, 'What is going on?' We got 200 new followers in three hours," says Hewett. She's since made shelfies a key part of Monastery's social strategy and sifts daily through artful Instagram posts of skincare collections with the goal of regramming those featuring Monastery products.
Hewett's experience doesn't come as a surprise to Hélène Heath, senior editor for the visual marketing firm Dash Hudson, who counts shelfies among the most ubiquitous content trends on social media. According to data from Dash Hudson, Instagrammers used the shelfie hashtag in 42,000 posts in March to reach a total of 94 million followers. The plural shelfies hashtag was employed 1,327 times during the month to reach 3.1 million people.
https://www.instagram.com/p/BfJWPY8FTyP/?taken-by=monasterymade
Heath points to Into The Gloss and Glossier, the makeup brand that grew out of the beauty tips and tutorials website, as the sources of shelfies or peaks inside beauty product-packed medicine cabinets or shelving. "When Emily Weiss started the site, it became famous for the Top Shelf column, an in-depth look at the bathrooms of It girls…It was Emily's way to feature what products all the cool girls were using in an intimate, relatable way. When Instagram started, the Top Shelf translated into an image type that every Into The Gloss reader was able to share with the community," she explains. "Before long, it had a branded hashtag (#itgtopshelfie) and the composition style went viral."
Heath says shelfie style – dreamy, often millennial pink, usually luxe – resonates particularly well with Instagram audiences because it taps into what people are drawn to checking out on the platform. She elaborates, "It's intimate and voyeuristic (photos of someone's bathroom), it's relatable (people see themselves represented because, hey, everyone has a bathroom shelf with beauty products), and it's aspirational (shelfies often feature high-end products or undiscovered brands, photogenic packaging, and all-around items that people wish they had)."
In a social media landscape that's been difficult for skincare compared to color cosmetics, Teresa Lo, senior director, marketing for Biossance, echoes Heath's comments and emphasizes shelfies are extremely valuable for skincare brands like Biossance. "Skincare has always struggled a little bit because it's not like we have a lot of color to play with or a cool hairstyle that we can demonstrate," she says. "So, how do we showcase a product in a way that is still very Insta-worthy and beautiful despite not having some of the advantages that some other hair or makeup categories may have? One of those ways is shelfies. They're like skincare eye candy."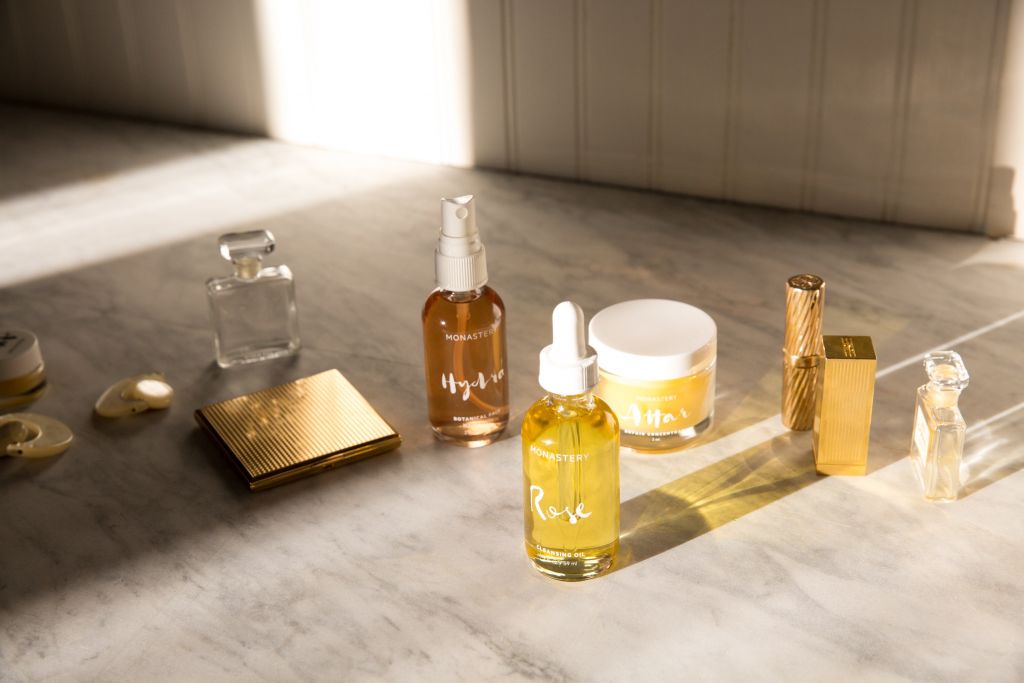 The barrier to entry is relatively low in the shelfie game. Heath advises skincare brands to make sure their packaging is up to snuff to urge shelfie inclusion. "Shelfies are only for beautiful, photo-worthy products. Then, start a gifting program and focus on micro-influencers. They have created tight-knit communities of highly-engaged followers that truly convert when they feature certain items," she says. Once a brand starts popping up in fans' shelfies, it's time to commence tagging and regramming.
Tagging other brands in shelfies drive impressions and reach. "It builds what we call the credibility score, so, when we can, we will always tag Sephora because they are our number-one partner and retail channel, but they also have, at last count, 14 million followers on Instagram," says Lo. "We're still relatively small [at 45,000], but all of these baby-steps we take help us grow at a very rapid pace."
Lo suggest an advantage of shelfies is that they highlight likeminded brands and underscore a brand's positioning by associating it with category peers. "We know that most consumers don't just use one brand. They have tons of other brands that they're using on a daily basis. So, maybe one day they're using Biossance, the next day they're using Drunk Elephant, and the following day they're doing Tatcha, and that's OK with us," she says. "We actually like to support other brands that have a similar focus as us around clean, non-toxic beauty."
Like most visual trends on Instagram, the shelfie has evolved since its inception. Health says, "Whereas it used to refer specifically to the contents of their bathroom cabinet, beauty enthusiasts are taking things to the side of the sink, to vanities, the bathtub, the shower, the list goes on."
The ways companies are leveraging the shelfie craze to grow their businesses is changing, too. Retailers like Follain are providing customers with shelfie-ready opportunities while they shop. Over the holiday season, Follain created a pop-up shop within the luxury clothing destination Fivestory on New York City's Upper East Side. Part the pop-up was a giant staged bathroom that Follain founder Tara Foley said was "built for shelfies."
Brands are experimenting with contests and giveaways tied to shelfies. "Right now, we have a giveaway campaign [with makeup brand Ilia] that we're running around 'Show us a picture of your shelfie, and you'll be entered to win some clean new beauty products,'" says Biossance's Lo. "It's all about spring cleaning and making some small changes in your lifestyle. It's doing really well because that's something that people like to 'gram and share unlike other giveaway opportunities where people will post something and, then, maybe delete it immediately after because they just want to win something. It's something that people are happy to talk about and post."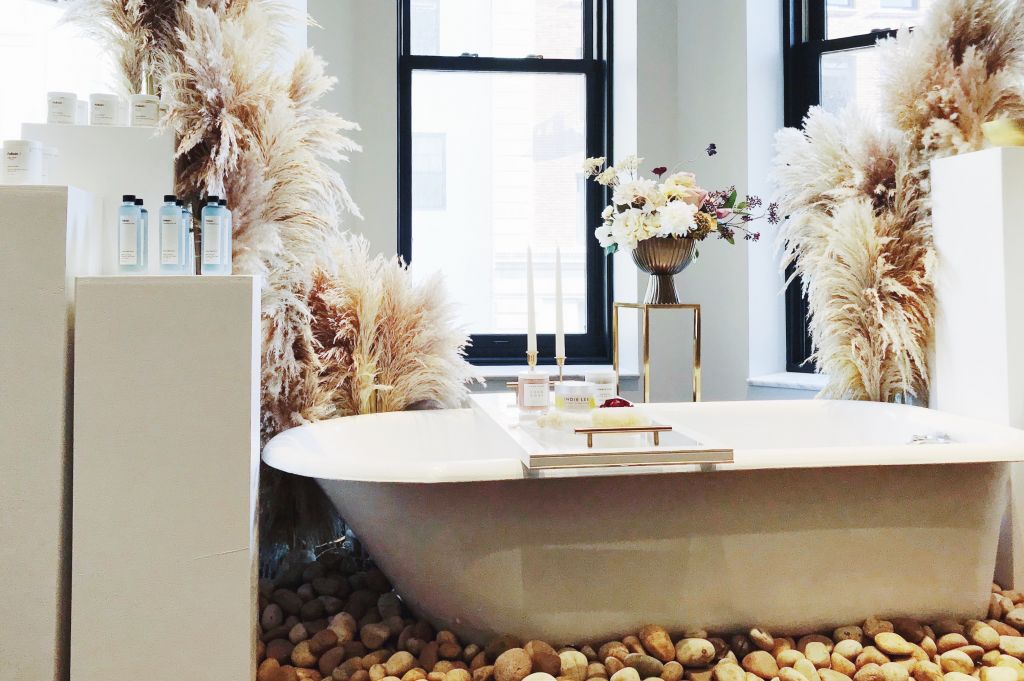 The skincare brand Kate Somerville is getting creative with how it harnesses shelfies to propel engagement. It captioned a recent regram, "We love seeing all your beautiful #shelfies, especially when they feature some of your favorite Kate Somerville products! Comment below the number of KS products you see…there may be more than you think!" That post garnered 1,798 likes. Another shelfie regram asked followers to "Tag us in your #SelfcareSunday routine to show us your MUST-HAVE Kate Somerville products for a chance to be featured!"
Lo calls these types of interactions viral loops. "The more that we can encourage our followers to post about our brand is a way for us to grow organically," she says. "It's not just about talking about ourselves, but how do we get other brands, other partners other users and customers to also post about us?"
Is shelfie engagement actually translating to sales? "There's no way to verify this, but it's pretty safe to say that influential beauty Instagrammers undoubtedly drive sales for the products they feature," says Heath. "Shelfies are word-of-mouth in photo form. Women are more likely to buy skincare and makeup products when they've been recommended by a friend, family member, or trusted advisor. They need someone else's experience as proof of concept. The shelfie image is an ideal vehicle for this behavior because the influencers posting them are often regarded as friends to their followers, and certainly as authorities they look up to for this kind of endorsement."
Even though Biossance can't a direct link between shelfie posts and increased sales, Lo detects a correlation that makes them worth doing. Hewett at Monastery says sales escalation takes time and repeated exposure. "When we see the same products in shelfies over and over, it builds trust," she says, adding she sees the brand's Rose Cleansing Oil most often in shelfies. "I saw a shelfie from Paris featuring it, and I thought it was so cool to see it getting around the world."
Takeaways:
Beauty shelfies, peaks inside medicine cabinets that were pioneered by Into The Gloss and Glossier, have become a ubiquitous social media trend.

Brands are tapping into shelfies on Instagram as a way to grow their businesses.

Retailers like Follain are creating shelfie stations in stores to both showcase products and encourage customers to snap photos to post on social media.

Brands such as Biossance and Kate Somerville are using shelfies to drive engagement by offering giveaways and chances to be featured for followers tagging them in shelfie posts.

While linking appearances in shelfie posts to sales spikes can be challenging, experts believe there is a correlation.

Companies looking to enter the shelfie space should focus on eye-catching packaging, a gifting program for micro-influencers, and regramming and tagging likeminded brands in posts.