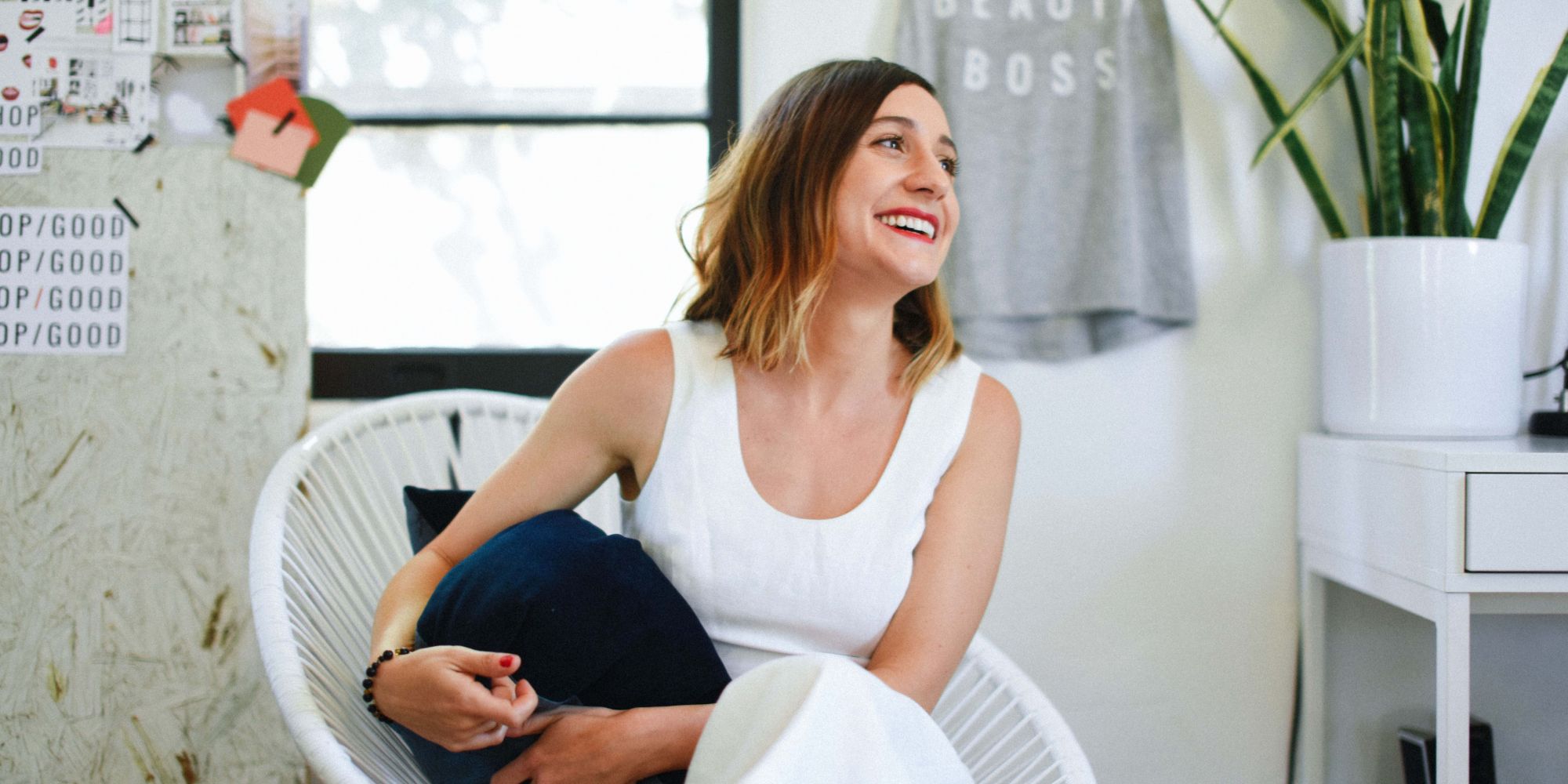 Shop Good Serves Up Self-Care Staples In San Diego
The clean beauty boss has a new domain.
Leah Kirpalani, who started Good Life in 2015 as a health coaching venture, is opening the 750-square-foot store Shop Good in San Diego showcasing brands such as RMS Beauty, Vapour Organic Beauty, TMF, Axiology, Alima Pure, Ecobrow, Province Apothecary, Urb Apothecary, H Is For Love and Wildcare as well as shirts emblazoned with the slogan clean beauty boss that have been selling like quinoa hotcakes. Botnia also has a big presence at the location on the retail floor and inside a treatment room where customized facials will be performed.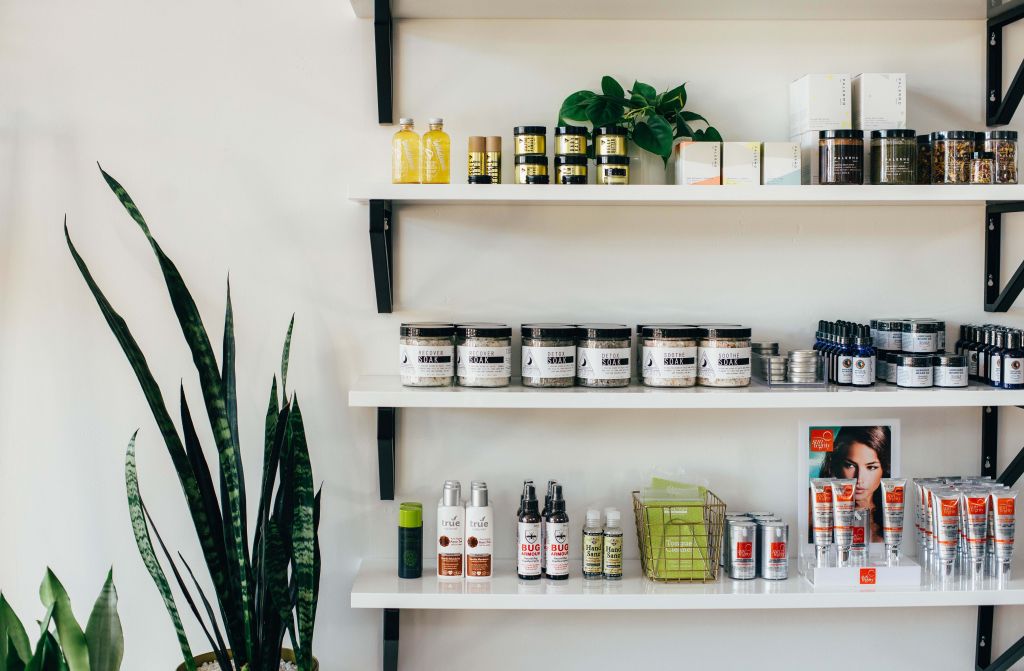 "This city is so centered around wellness, lifestyle and self-care, but there hasn't been a one-stop shop for a woman to get all of her morning-to-night natural essentials. There are boutiques, salons and spas that offer incredible beauty brands, but we offer everything from a moisturizer and eyeliner to toothpaste and tampons," says Kirpalani. "The closest competition we have is Whole Foods or Sprouts, and it isn't very fun to go from your meat counter to picking up lipstick. We want her to have a sense of comfort and trust when she comes here."
Shop Good marks Kirpalani's return to retail. At 16-years-old, her first job was at a tween fashion outpost called Juxtapose in Chandler, Ariz., and later she went on to corporate retail gigs at Gap, where she spent almost eight years before Good Life. In November 2015, Kirpalani introduced e-commerce to Good Life and, a year later, e-commerce was responsible for 80% of its business, a signal to her that customers trusted her clean beauty and wellness picks.
"As a business owner, I always ask myself, 'What's next? What's scalable?' I could have built the digital brand and sought capital to do that, but, I looked deeply into myself and thought, 'What do I love and what has been in my blood?'" she says. "It's been retail and working one-on-one with customers."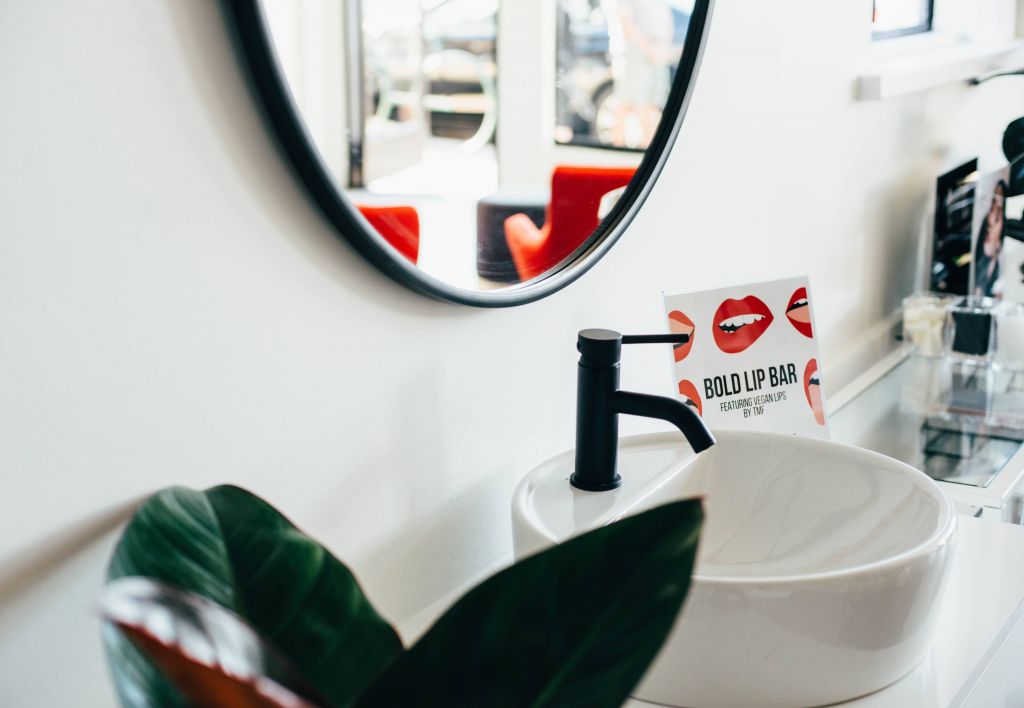 In September, Kirpalani leased the space for Shop Good in the millennial stomping grounds of North Park. "Members of the community are early adopters and are looking for the coolest things that they can appreciate whether that's art fairs or a farmer's market," she says. "It's incredibly rich in culture, and the neighborhood is growing."
Kirpalani envisions Shop Good as a community gathering spot and beauty playground. At the front of the shop are a table and cozy chairs for customers to settle in and chat, and that serve as a stage for events and workshops. A lip bar houses about 12 shades of TMF vegan lipsticks, and three tester-filled tables provide shoppers opportunities to experiment with color. In the rest of the shop, products are grouped by merchandise category.
Red lipstick is a signature of Shop Good – it's seen in a bold graphic of lips – and of Kirpalani's personal makeup style. "My grandmother never left the house without wearing a bright right lip, and I never go to even the grocery store without a swipe of red lipstick," she says. "As an entrepreneur, I have zero time to myself right now, and one of the quick ways of making myself feel fresh and awake is putting on a red lip."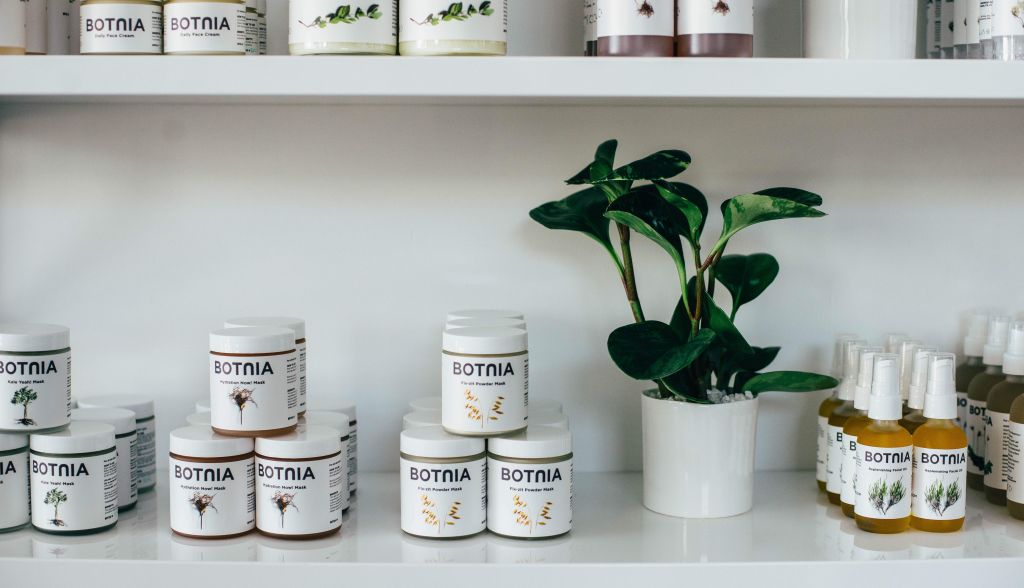 Kirpalani remains on the hunt for products to inject into Shop Good's merchandise mix. She welcomes effective beauty brands with clean ingredient decks and compelling packaging to tell their stories to her via email and full-sized samples are helpful, too. In particular, she's interested in fragrance and hair care options. "Hair care in general is an unmined category in clean beauty, and something I'd like to see more of," says Kirpalani.
To personalize the Shop Good experience, the store's customers are invited to fill out a 25-question quiz asking about everything from skin type to menstrual cycle. Based on the answers, they receive recommendations of three to five products. "We are really catering to her skincare and wellness goals," says Kirpalani. "I want to embed personalization from the time she walks in the door to after she walks out to see whether the products are working for her."
Carried over from Good Life, Shop Good's philosophy is that healthy living doesn't have to be hard. "There are brands that do a good job of communicating this message, but we are shouting it," says Kirpalani. "Busy women can fit self-care and healthy habits into their daily routines by incorporating clean beauty and health products. We get that you might not have 20 minutes to meditate, but there's a great lavender jojoba eucalyptus face mask that you can use to sooth the skin and inflammation the body, and you can take a moment for yourself."