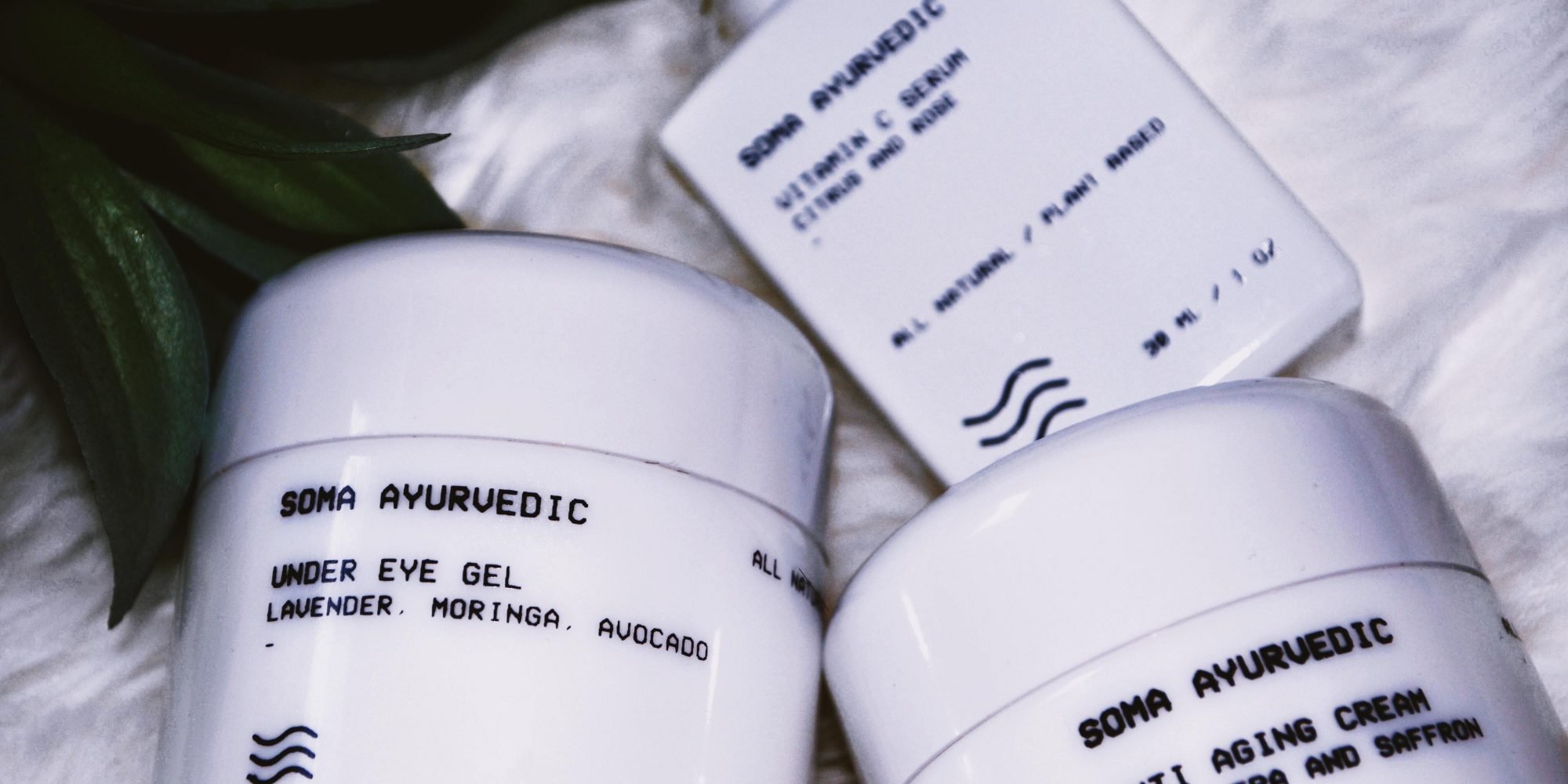 From Ancient India To The Present Day: Soma Ayurvedic Turns To Time-Tested Ingredients To Tackle Contemporary Skin Concerns
As part of Arjun Sampath's job as a director at boutique M&A advisory firm Keva Global Partners, he traveled to India four times a year to touch base with clients across the enormous country. Unexpectedly, the travels took him far beyond company meetings to a connection with an ancient medical practice.
"I started to become passionate about Ayurveda. I had known about it since I was a little kid because my grandma and mom would give us tonics for our hair that were plant-based, but I began to realize that Ayurveda was a holistic system for your whole life. It's for food, beverages, skincare and mindfulness," says Sampath. "I believe Ayurveda is where yoga was in America 20 years ago, when it was known in some niche pockets, but wasn't that popular. It's going to grow exponentially over the next five to 10 years."
Driven by a personal and commercial interest in Ayurveda, which is centered on the idea of balancing the mind, body and spirit to promote health, he decided to create the skincare brand Soma Ayurvedic to bring what he discovered in India back to the United States. The 12-month process to develop the brand included four immersive trips over 60 days to nine cities from Mumbai and Delhi to the foothills of the Himalayas in Kashmir, the source of the almonds and saffron in Soma's products, to Kottakkal, a quaint town in Kerala considered the birthplace of Ayurveda. Soma gets herbs for its vegan skincare recipes from the lush environment of Kerala.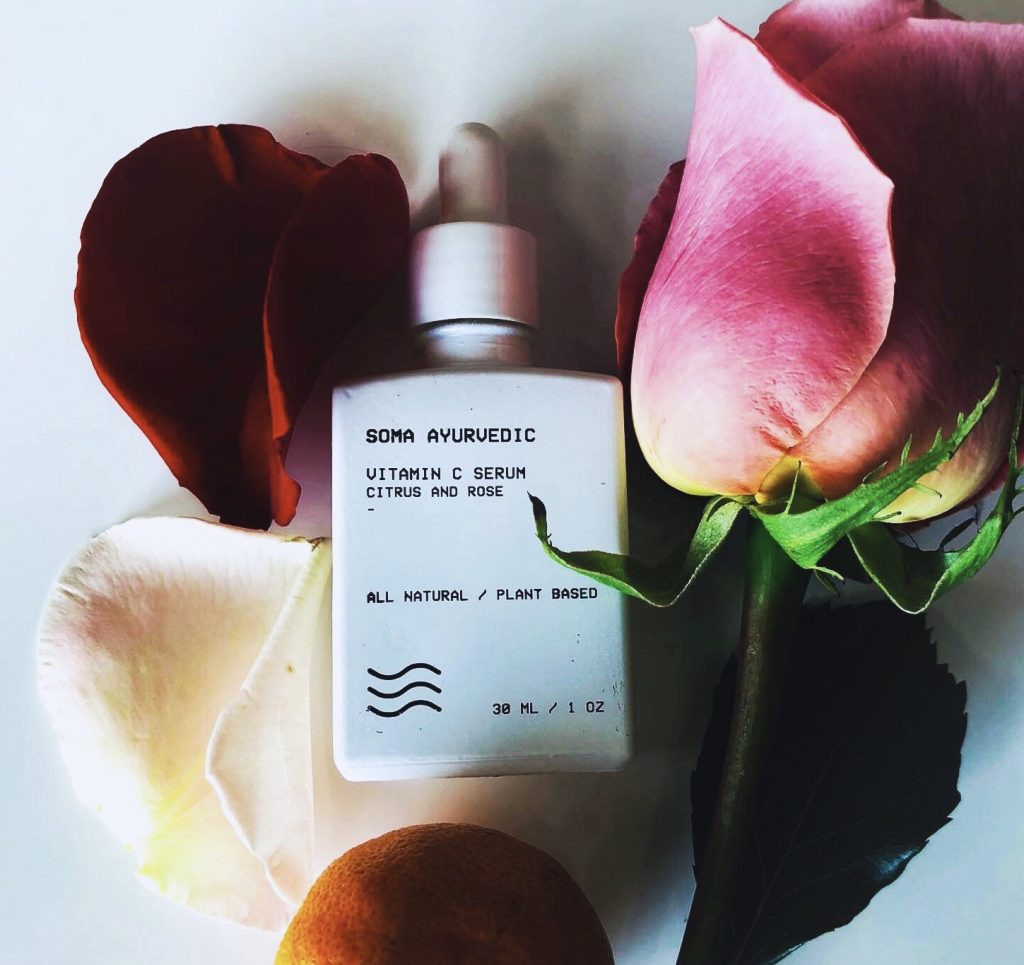 "Ayurvedic products have been formulated for thousands of years to address skin irritation, blemishes, eczema and wrinkles," says Sampath. "All of our formulas have ingredients that have been used by hundreds of millions of people in India. There are no synthetics. It's really a holistic, plant-based, natural approach to human health and skincare. There are no tricky patents or gimmicks. There's nothing flashy about it."
Soma has launched with three products priced from $97 to $117: Under Eye Gel, Anti Aging Cream and Vitamin C Serum. In addition to saffron and almond, they contain moringa, aloe vera, turmeric, papaya, shea butter, lavender, fenugreek seed and avocado. The products are made in small batches in India. Personal care items such as deodorant and toothpaste may be in Soma's future.
"It's really a holistic, plant-based, natural approach to human health and skincare. There are no tricky patents or gimmicks. There's nothing flashy about it."
The packaging is minimal to reinforce Soma's straightforward ethos. It's black and white with a logo of three wavy lines symbolizing water. The jars are recyclable glass to reduce Soma's environmental impact, and key ingredients are highlighted on them. "We want our products to speak for themselves," says Sampath, noting, "There's a nice heavy feel when you're holding the products. It makes you feel that you are returning to the past."
Although the domestic beauty industry is increasingly crowded with Ayurveda-inspired brands (Sahajan, Ranavat Botanics, Aavrani, Paavani and Skinveda among them), Sampath is confident there remains room for a new entrant. He also maintains that Soma is helped by having the word "Ayurvedic" in its name to underscore its link to the traditional healing system and clearly communicate its positioning. The "Soma" in the brand name refers in Sanskrit to the moon or a ritual plant drink.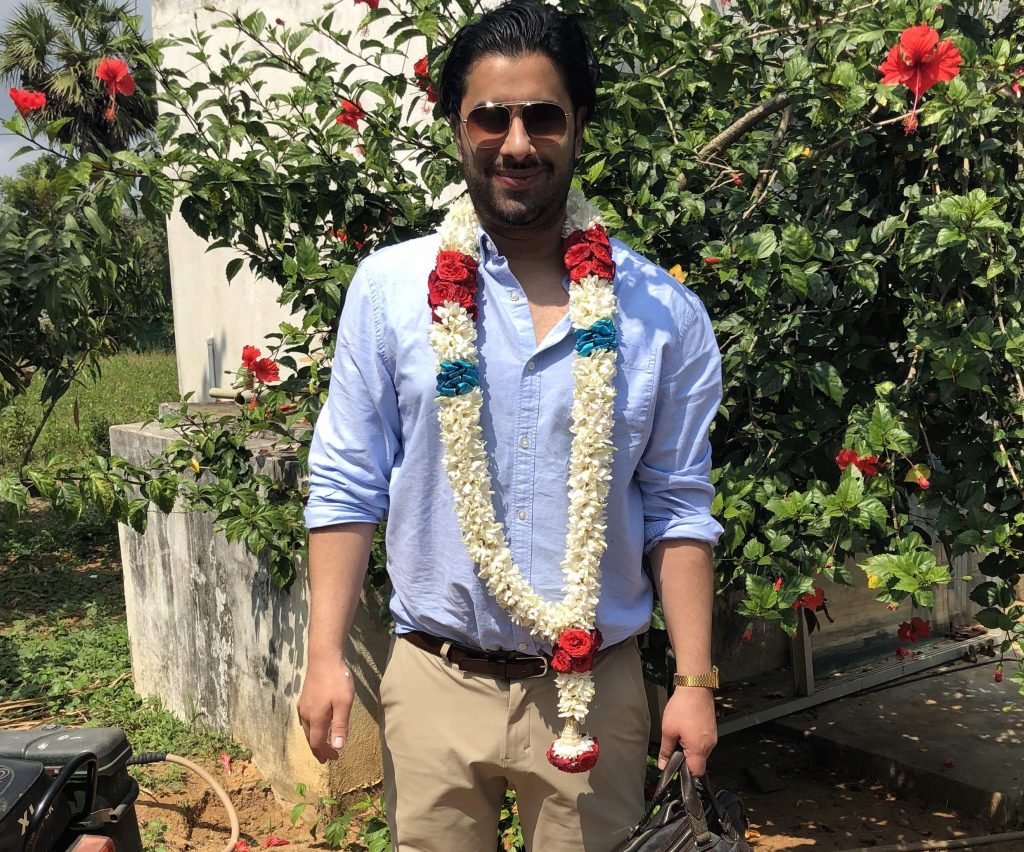 "We want to say the word over and over so people understand that Ayurveda is synonymous with a holistic health, mindfulness and meditation. The best way for us to do that is to have that in our brand name," he says. "I'm 120% a believer that Ayurveda is not a fad in the United States. It's going to be a mega trend. Because it's natural, it's at the confluence of the vegan and wellness movements, and it's going to weave its way into the market seamlessly."
It cost less than $100,000 to get Soma off the ground, and Sampath projects it could reach $1 million in sales during its first year in business. The brand is building a digital strategy concentrating on search engine optimization (SEO), Facebook and Instagram advertising, and influencer outreach to acquire customers. Recently, Soma struck a partnership with Brown Girl Magazine on curated content and social media posts that Sampath reports resulted in effective conversion.
"I'm 120% a believer that Ayurveda is not a fad in the United States. It's going to be a mega trend."
"The biggest challenge for us is to remove all of the noise in the marketplace and be laser focused on defining and educating on Ayurveda," he says. "There's a million beauty brands, buzzwords and claims. We don't want to fall prey to the buzzwords. We want to stay true to spreading the message of Ayurveda."
To spread that message, Sampath views yoga studios patronized by people often familiar with Ayurveda as ideal points of distribution. He's done events at yoga and other fitness studios, and doled out samples of Soma's products to their customers. Spas and high-end boutiques are distribution targets, too, but the brand is relying on a direct-to-consumer model primarily at the outset as it establishes itself. Ultimately, Sampath's goal is to spread Soma to consumers not already steeped in Ayurveda.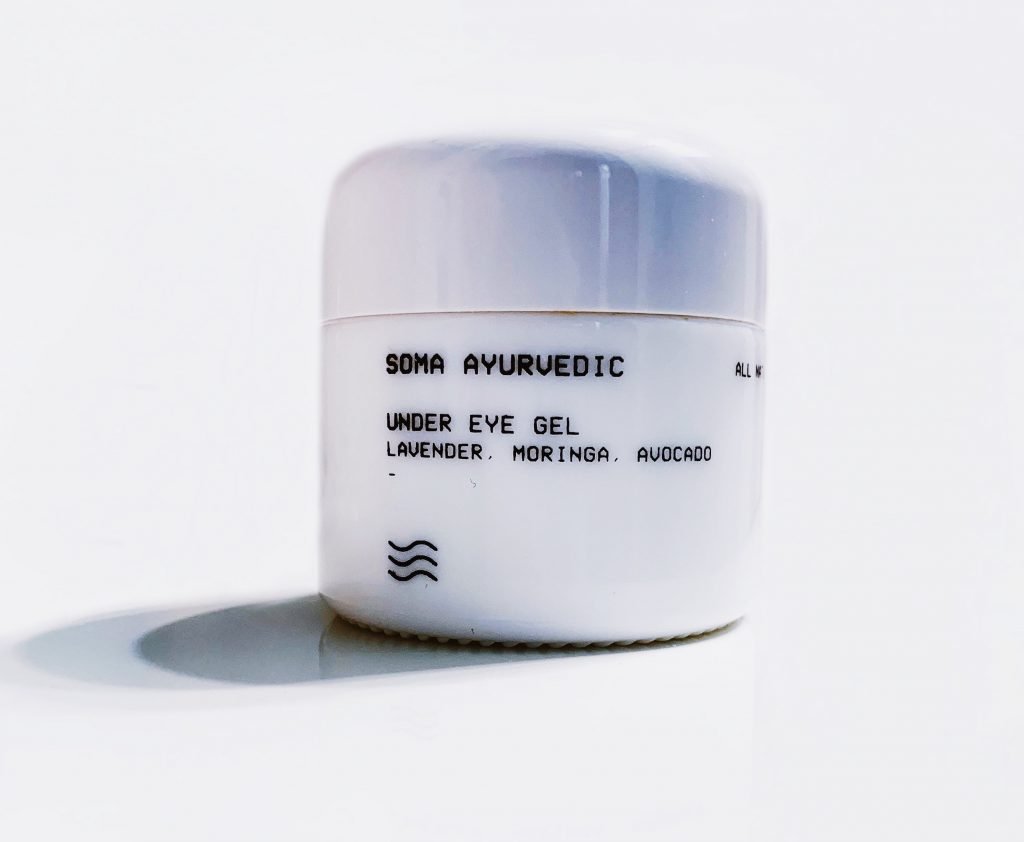 "We want to broaden Ayurveda's reach in the U.S.," he says. "We want someone who buys Glossier or another large brand to know that Ayurveda exists, and we want to educate them on what it means."