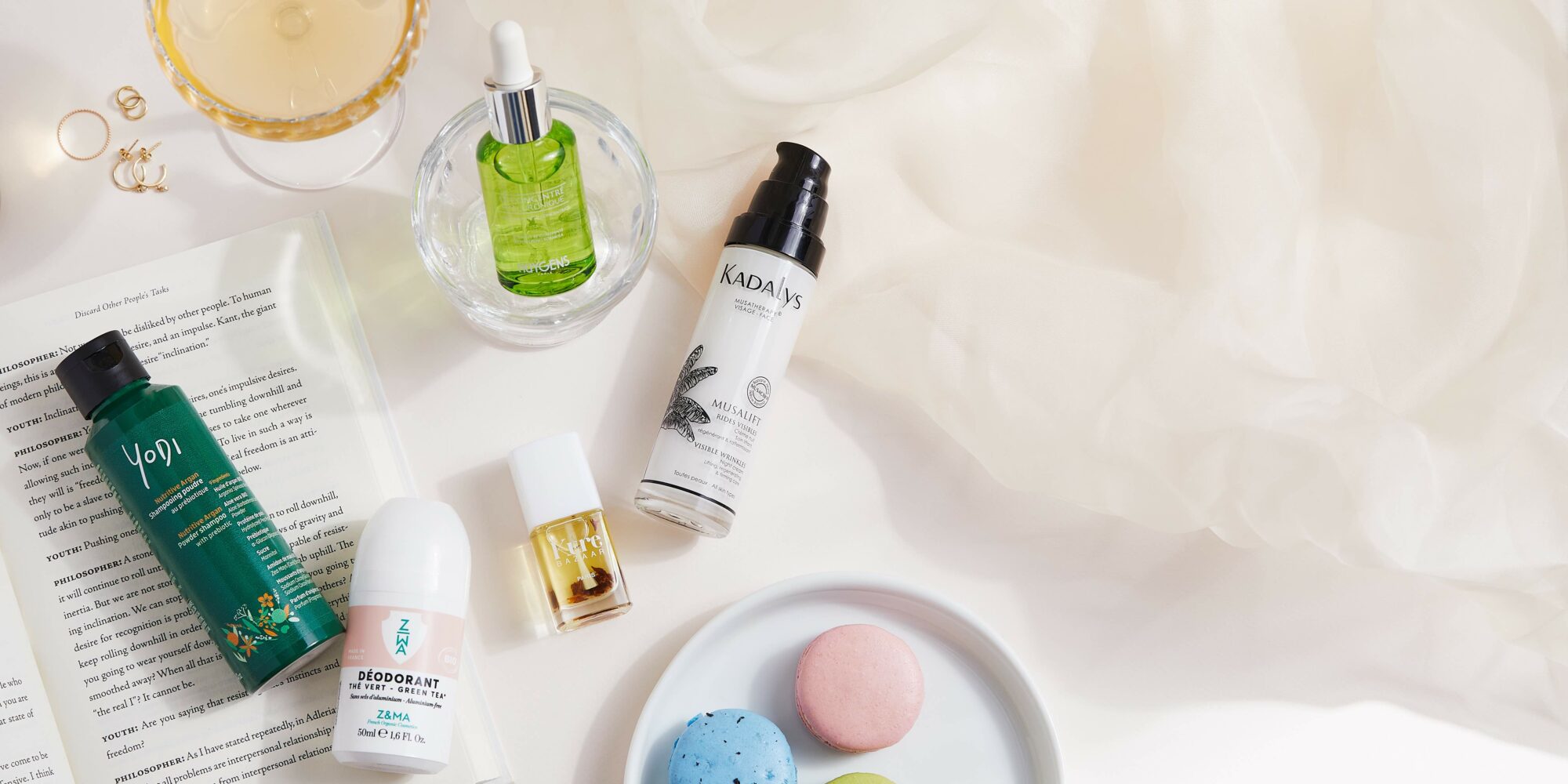 The Detox Market Flexes Its Curation Skills With French Clean Beauty Capsule Collection
Most years, Romain Gaillard, a longtime Los Angeles resident who grew up in Paris, takes at least four trips to France, but 2020 and 2021 aren't most years. Due to the pandemic, the founder and CEO of clean beauty retailer The Detox Market hasn't been back to his home country since last summer. As Gaillard waits for travel restrictions to ease, he's bringing a bit of France to his backyard.
Today, The Detox Market is introducing a capsule collection of five French brands—Yodi, Z&MA, Kadalys, Kure Bazaar and Huygens—online before it rolls out to its six brick-and-mortar stores. The collection is slated to have a three-month run, but the retailer, which began as a pop-up in LA in 2010 and has since expanded to New York and Toronto, plans to continue to build its roster of French clean beauty products after the three-month period ends.
"When we started Detox many years ago, we looked around the world for clean beauty brands that we felt were doing everything right. We almost didn't find any French ones, which was interesting because the French are known for beauty brands and having more regulations, but there wasn't the same appetite for clean beauty and the same type of innovations we were seeing here," says Gaillard. "That has changed drastically. There's a whole new generation of brands that has arrived, and I love it. So, I wanted to tell the story of the way French beauty is now."
The French indie beauty field is blossoming with executives of big beauty and luxury conglomerates such as LVMH Moët Hennessy Louis Vuitton and L'Oréal deciding to become entrepreneurs, demand for organic and natural ingredients moving from food to beauty, escalating investment and a range of retail concepts, from Le Bon Marché to Oh My Cream, stocking emerging brands. Whether it's an accessible direct-to-consumer skincare brand like Typology or a vibrant vegan makeup brand like All Tigers, the French indie beauty scene is hitting an array of beauty trends to satisfy curious French beauty shoppers and, increasingly, beauty shoppers outside of France, too.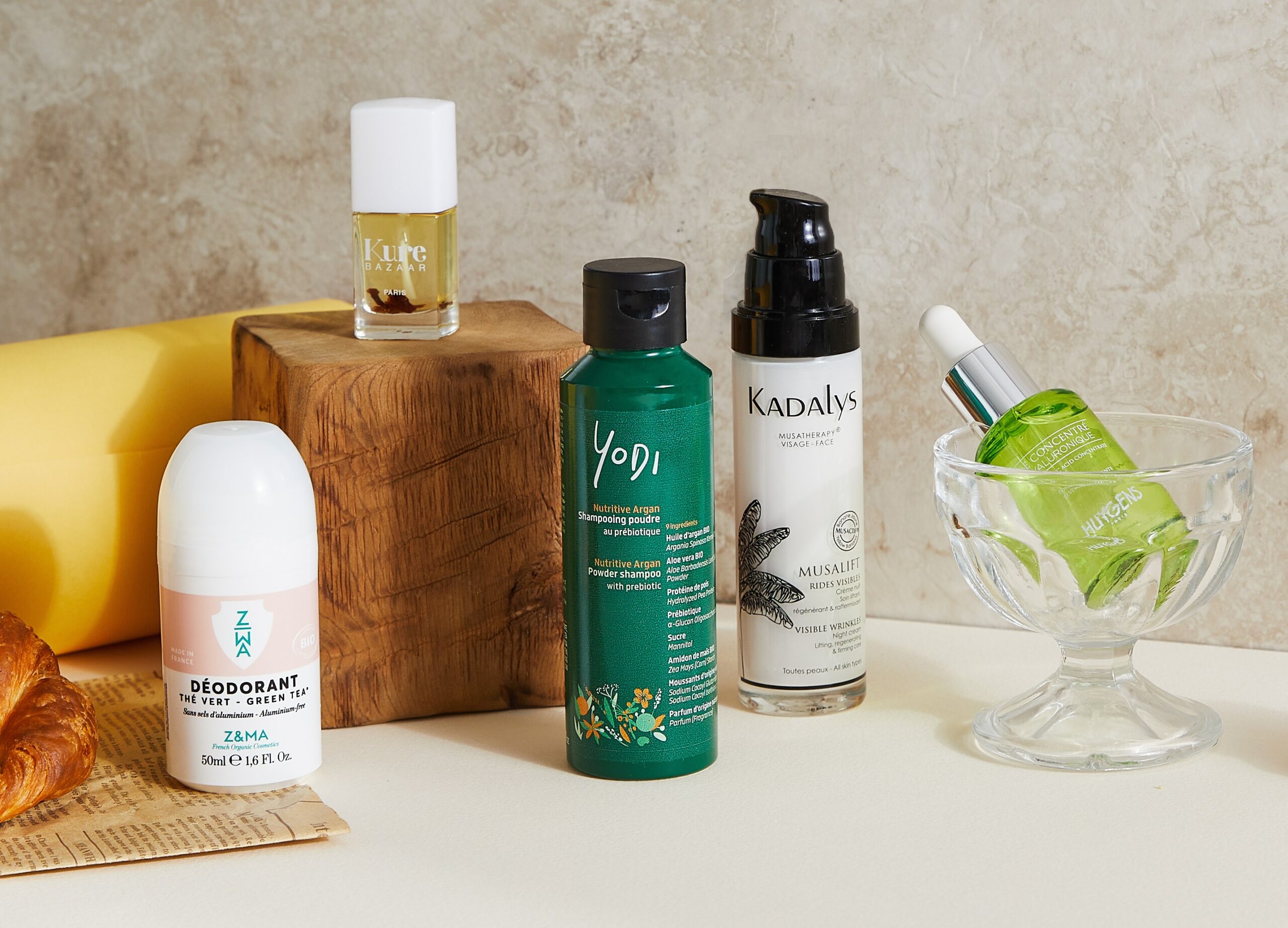 The brands in The Detox Market's capsule collection reflect the growing maturity and diversity of the clean beauty sector in France. Established by L'Oréal veteran Hélène Azancot in 2018, Paris-based eco-conscious brand Yodi focuses on high-performance powdered haircare and skincare packaged in aluminum. Another brand based in Paris, Z&MA reaches gen Z consumers with entry-level pricing for clean beauty. Delphine Garbois, who previously held a marketing post at Cartier, and Virginie Chabran, formerly with Korn Ferry and Merrill Lynch, kicked off the line of organic beauty essentials in 2017.
Bananas power Kadalys, a brand launched by Shirley Billot in 2012 that features patented wrinkle-fighting active ingredients from the skin and pulp of green, yellow and pink bananas cultivated in Martinique and Guadeloupe. The banana farmers supplying Kadalys are shareholders. Developed by Brazilian-born Italian supermodel Kartika Luyet and Christian David, founder of natural perfume brand Honoré des Prés, with lipsticks, Kure Bazaar has become a leader in clean nail polish. It's opened nail bars at Le BHV Marais and Le Bon Marché in Paris, where it's headquartered.
Huygens is perhaps the most recognizable brand in the batch. Daan Sins, ex-international group manager at LVMH and ex-international product manager at L'Oréal, and Sébastien Guerra, a retail specialist with stints at L'Oréal and Parfums Christian Dior, founded it in 2011. "I stumbled across Huygens while walking in Paris and passing by their store. One of the original French apothecary lines championing clean beauty, it offers locally crafted skincare formulas that perform incredibly well," says Gaillard. "I especially love their Hyaluronic Concentrate."
"The Detox Market is the ultimate place for discovery. You go there because you trust our judgement, and we aren't just adding a bunch of brands to see what sticks."
As shoppers gravitate to e-commerce websites, including Amazon, they're bombarded with stuff. Gaillard believes The Detox Market can separate itself from the stuff by doubling down on its curation skills. Early last year, it unveiled a sustainability-centered capsule collection. Following the French clean beauty capsule collection, The Detox Market will initiate a capsule collection concentrating on a different theme.
"Everyone is getting into marketplaces. So, if you fast forward two years and everyone has a marketplace and you can buy every brand everywhere, what happens? I think that is where curation is critical," says Gaillard. "If you are going into a retail store, you are going in to discover something—and The Detox Market is the ultimate place for discovery. You go there because you trust our judgement, and we aren't just adding a bunch of brands to see what sticks."
In stores, Gaillard says a capsule collection can help "get people's attention. Does it convert into a lot of sales? I'm not sure, but the role of the physical store has evolved into creating an experience and emotion as opposed to just selling. If I look at Detox Market stores as a place to sell, I should shut them down because it's too much trouble for the amount of sales. I could redeploy them online and be more profitable, but I look at them as places to connect with customers and to share our passion with them."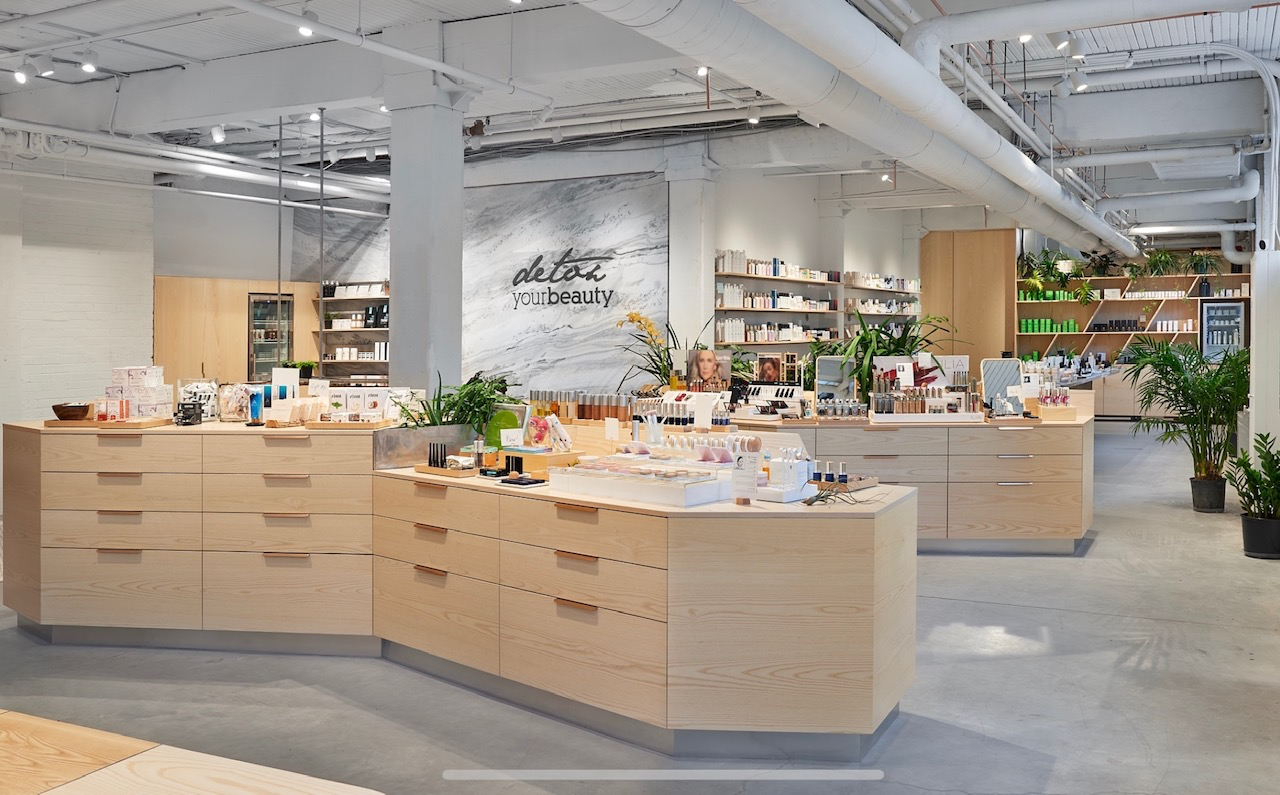 At the moment, 90% of The Detox Market's sales are from its e-commerce channel, a percentage that's expected to fall as sales perk up at its stores. Speaking of the physical locations, Gaillard says, "I think it will take a good part of this year to get back to where it was. It will more likely be next year."
However, he notes store and makeup sales, areas that were impacted greatly by the pandemic, have been climbing as vaccination numbers pile up. Over 100 million vaccination doses have been administered in the United States. In the past few weeks, Gaillard estimates makeup sales at The Detox Market have jumped 20%. "I think makeup will come back very strong," he says.
The Detox Market has been carefully culling its brand stable as it injects fresh brands. Last year, Gaillard figures it removed roughly 10% of the brands in its assortment. Currently, The Detox Market carries about 140 brands. Skincare is its largest category.
Gaillard hasn't set specific a revenue target for The Detox Market's French clean beauty capsule collection. "We always put story and product first. We have a bunch of ideas for capsules, but it always comes down to, is it an interesting story that is needed? Obviously, I'm French, so I wanted to tell that story, and I also think it's very relevant," he says. "Even for me, as I go and talk to all of these French brands and reconnect with French beauty, it felt almost as if I was going there."