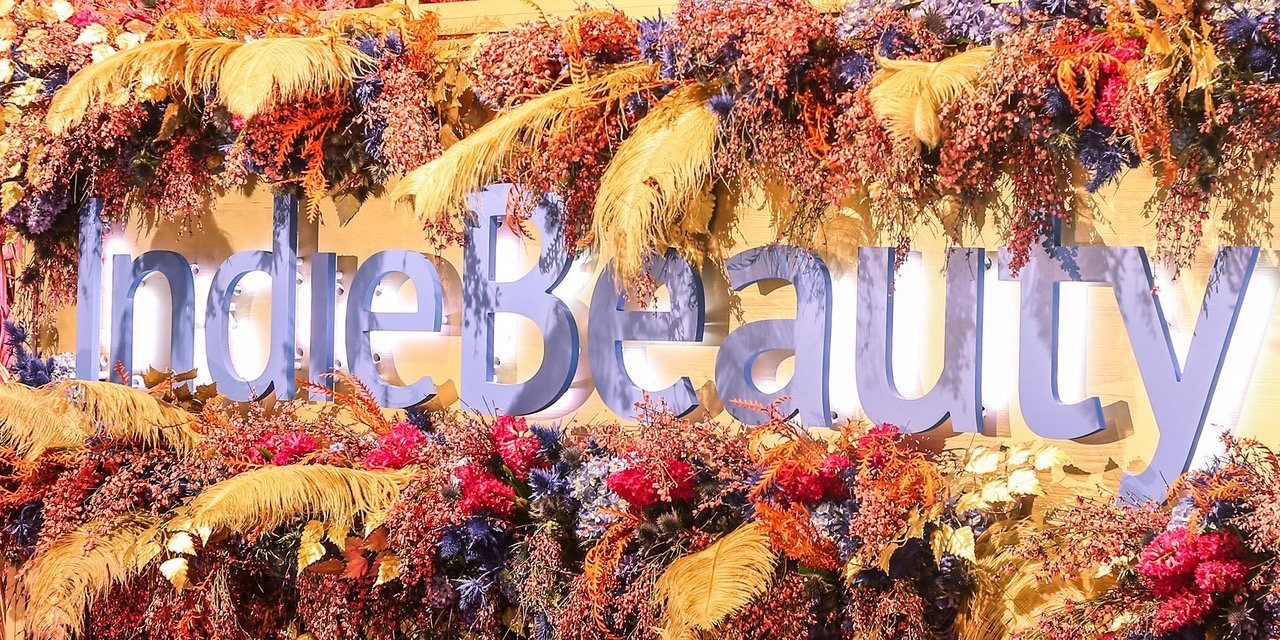 The Biggest Beauty Trends From The First IBE Berlin
When Indie Beauty Media Group, producer of Indie Beauty Expo and owner of Beauty Independent, announced Berlin as the second European location for its indie-only beauty trade show, some questioned the geographical choice. Now with the show successfully in the books—63 brands from more than a dozen countries took over Station Berlin's 22,000 square foot Halle Four on March 22 and 23—IBMG leadership is confident in the decision to travel to the German capital.
"IBE Berlin validated all our assumptions about the size, strength and vibrancy of the German-speaking market," says IBMG co-founder Nader Naeymi-Rad. "The quality of the exhibiting brands was amazing. Buyer presence and commitment led by Douglas—Europe's largest specialty beauty retailer—was undeniable. And the German press and media, most of whom are not located in Berlin, made the journey here from Hamburg and Munich to see firsthand the innovations independent brand founders are bringing to the market." 
Beauty Independent was also walking the IBE Berlin floor to spot indie beauty's latest innovations. Here are eight emerging trends shaped by 24 rising independent beauty and wellness brands from across the globe.
Related: The Biggest Beauty Trends From IBE New York
Related: IBE Dallas 2018 Exclusive Trend Report
Related: The Biggest Beauty Trends From IBE London 2018
Related: A Dozen Big-Time Beauty Trends From IBE LA 2019
1. Beauty Tech Check
Technology touches and has the ability to transform every part of our lives. Beauty routines are no exception, and IBE Berlin exhibitors unveiled hardware and software updates aimed at improving makeup application technique, hacking the hunt for the perfect scent and predicting pressing skincare concerns.
Glamcor: Next month, the professional- and consumer-facing makeup mirror manufacturer's consumer line, Riki Loves Riki, will launch Riki Colorful, a modular light-up makeup compact designed to allow customers to bring their ideal palette wherever they go. "It took us about two years to finish the design," says Glamcor co-founder Wanchen Kaiser of the high-tech compact. "My husband sees me travel with so many makeup components, but never use every single color. We wanted to create a super light-weight organizer that allows you assemble your favorite colors." Riki Colorful comes with a set of metal depotting tools to pop shades out palettes and assemble them under one cover.
True North: After studying the skin of over 100,000 Scandinavian women, Danish medical research specialist Jan Behrens launched 12-product skin and body-care line True North with ingredients to balance and destress skin. Behrens also wanted to make his diagnosis tool available to the masses, and the My Skin Coach app was born. After taking a photo of a face, My Skin Coach scans and analyzes the image on a range of indicators from mild to severe, including dryness, dehydration, redness and lines. Users are then provided a personalized diagnosis and skin recovery plan, including a True North product regimen, to restore proper balance to the skin.
Perfumist: What if your perfect perfume exists, but you just haven't smelled it yet? Enter Perfumist app, which aims to be a virtual perfume advisor and matchmaker. After four years in development, Frederick Besson launched Perfumist in France in Sept. 2017. Today, the free application is available in 35 languages worldwide and runs on all devices and all platforms. Perfumist features a library of 30,000-plus fragrances from over 800 brands that it draws upon to make scent recommendations based on brand, ingredient profile and price preferences. To help keep track of fragrances, users can store recommendations in the app's wishlist function. "Perfumist is designed to rank a selection of the perfumes you are most likely to enjoy," explains Susanne Ziegler, head of marketing at Perfumist. "Enter a perfume you like and discover 10 to 15 matches. It's the only existing AI powered tool that focuses on the science of ingredients of a pre-selected perfume chosen by the users. Perfumist is also a powerful sales tool which is already used by industry professionals as well as travel retail. When used in a shop, the app will display perfume suggestions based on the shop's assortment only." Though scent is seriously subjective, the 4.8 star average review for Perfumist on Apple's app store points to Besson having a nose for beauty tech. 
2. Pop Art Packaging
The cultural fascination with 1980s aesthetic never ends, and it's not just an American phenomenon. Independent brands from America to Australia are moving away from the austerity of black or white product packaging by going back to the future with pop-y pops of color and a retro feel of days gone by.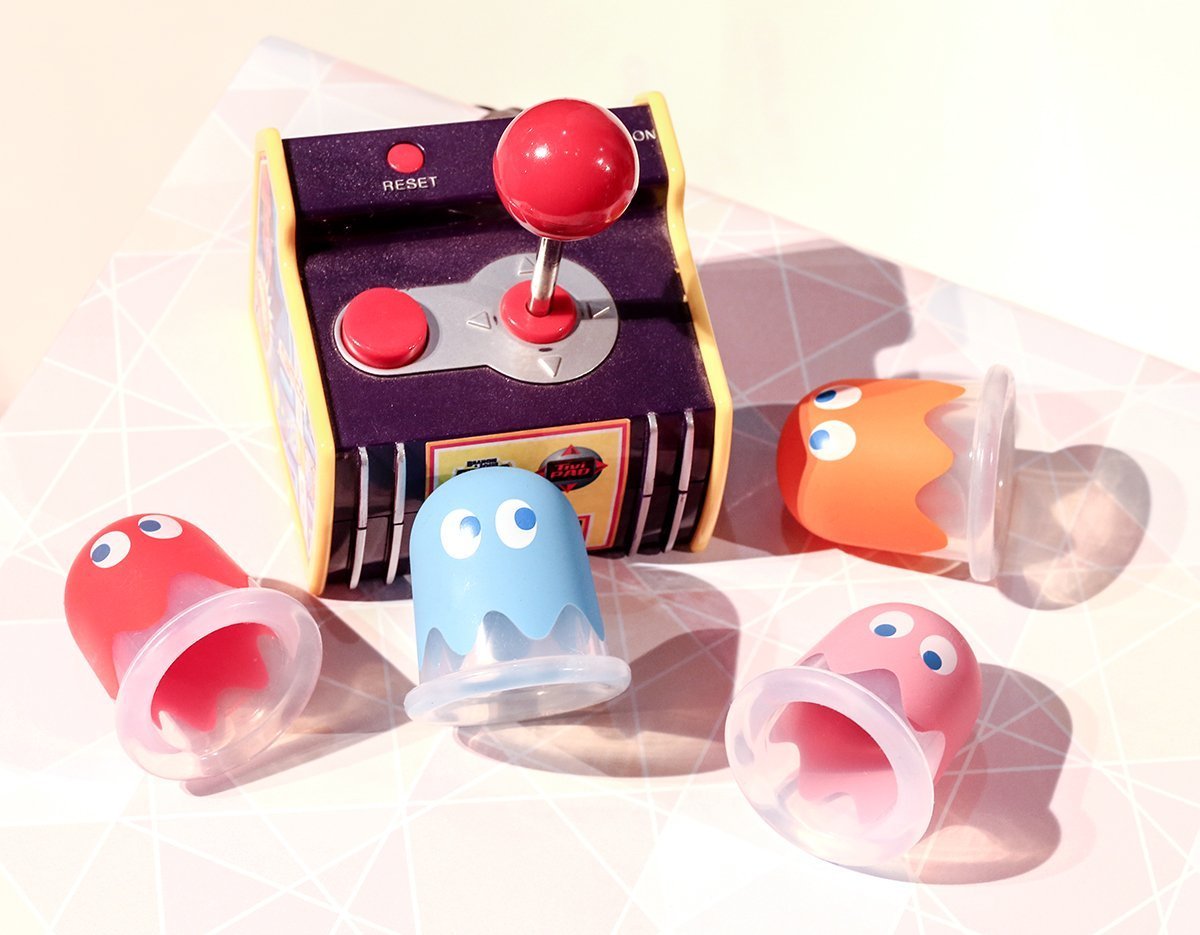 Mimitika: In 2016, Audrey Delort-Laval quit her job at Chanel to shake up the sun-care market with Mimitika. "We believe sun care can be easy, cool and fun and still protect your skin from UV rays," says Delort-Laval. "We want to make people love wearing sunscreen as [much as] any other cosmetic product. Packaging is part of it." Mimitika brings substance along with its style, creating smooth, lightweight formulas that are a joy to slather on. Mimitika's total package has caught the eyes of European beauty retailers known for discerning taste. Customers can buy the brand's five stockkeeping units at Sephora, Space NK and Niche Beauty.
Merci Handy: Since its 2014 launch, Merci Handy has been on a mission to create a "colorful parallel universe." With 265,000 Instagram followers and a list of retail partners that includes Douglas, Sephora, Le Bon Marché and Urban Outfitters, the company seems to be well on its way. The Paris-based brand is best known for its rainbow-colored hand cleansing gels, but its comprehensive product range also features hand cream, face mist, toothpaste, candles and sparkly body wash dubbed Slime Shower Gel. All Merci Handy products are affordably priced and totally technicolor. Neon zebra stripes, Disney characters and unicorns abound on the brand's packaging. 
Cellu-cup: The ancient healing art of cupping has infiltrated the spa treatment room as facials and body treatments using modified versions of the practice are used to rejuvenate and smooth skin from scalp to soles. French company Cellu-cup has brought whimsy to the anti-cellulite market with small silicone cups that look like the colorful ghosts from iconic 1980s video game Pac-Man. For $19, customers can choose from Pinky, Blinky, Inky and Clyde for their Cellu-cup design. Each cup also comes with a canvas travel bag adorned with the Pac-Man game screen design.
3. Format forward 
Many brands jazzed up standard ingredients with newfangled delivery systems to surprise and delight trade show attendees who've seen it all.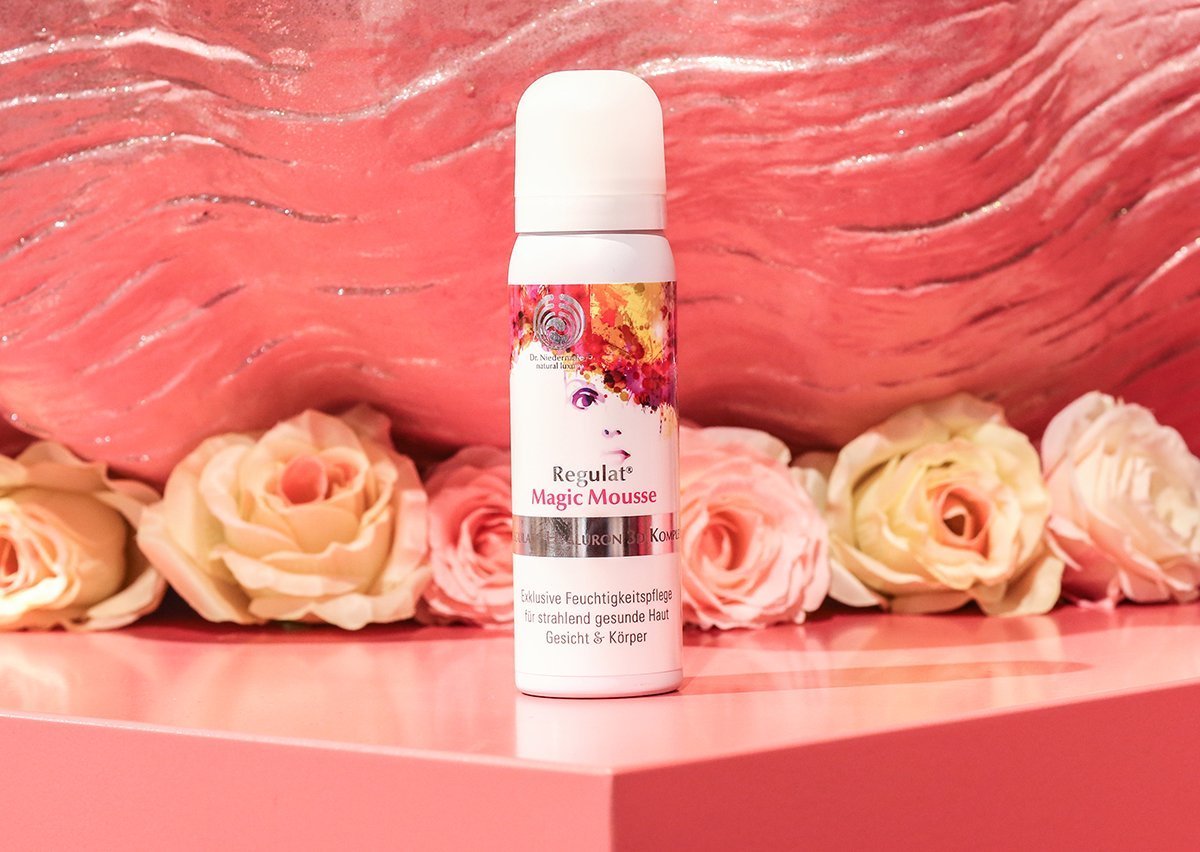 Ho Karan: While CBD skincare brands abound stateside, the French CBD beauty market has catching up to do. Enter the French cool of Ho Karan. After raising just over 31,000 euros from a successful Kickstarter campaign in November 2017, the hemp oil specialist quickly gained a cult following among European CBD-curious millennials and shelf space in Sephora France with its mix of feminism, clean formulations, unisex messaging and accessible prices. The brand's Go Fast Wipes are infused with organic cannabis sativa oil and aloe vera to clean you up and chill you out. Laure Bouguen, founder of Ho Karan, which means "I love you" in Breton, remarks that Go Fast have been especially popular with consumers outside of France. "We're surprised to see that the wipes get a far better response in English-speaking countries than in France," shares Bouguen about the face and body wipes. "It seems that wipes are part of the beauty and wellness culture in US and UK, whereas in France it is still a marginalized product.
Dr. Niedermaier Pharma GmbH: Founded in 1939 in the German town of Hohenbrunn, Dr. Niedermaier Pharma GmbH has become a global leader in the fermented food supplement market. Over the decades, the family business has branched out from supplements into the beauty biz, bringing its process of cascade fermentation and its cell-boosting byproduct, Regulatessenz, with it. The company's latest launch is Regulat Magic Mousse, an anti-aging skincare foam for the face and body. In addition to the proprietary Regulatessenz, the lightweight, creamy foam contains hyaluronic acid to deeply moisturize and rejuvenate every inch of skin and promises visible results—increased smoothness, moisture and elasticity—in one to three days.
Jurenka Organic Body Care: In 2014, naturopath Gabrielle Schimko was diagnosed with breast cancer. When no cream or lotion could help her chemo-ravaged skin, she decided to create her own organic skincare range. Launched in September 2016, Jurenka Organic Body Care is named after Schimko's beloved grandmother who introduced Schimko to an organic lifestyle. The brand's most recent product is Deo Serum, an underarm deodorant alternative. "I was eager to be able to offer a deodorant that would not block pores nor stress the skin that often is quite sensitive under the arms, and maybe even assist the skin in keeping a healthy moisture balance. This is also why we call it The Conscious Deodorant," says Schimko. Retailing for 21 euros, the gentle Deo Serum has a skincare consistency, and is free from aluminum, alcohol and sodium bicarbonate. Its formula has bitter cherry water extract, hyaluronic acid, silica and betaine. Schimko recounts, "This is our 101st try and, finally, we have the perfect formula, feel and scent. It is a deodorant, not an antiperspirant, so the skin will continue to breathe." 
4. Pastoral Productions
Brands at IBE Berlin went back to the land to locate their unique selling propositions. Several exhibitors incorporated European flora- and fauna-derived actives in product formulations, proving that effective natural ingredients never go out of style.
LediBelle: Don't let its pared-down white packaging fool you. LediBelle wants to be your beauty routine GOAT. The whey-driven brand was conceived when second-generation goat farmer Albert Koch approached family friend and then Procter & Gamble brand manager Maximilian Schnorr with the idea for a skincare brand based the cell-renewing effects of goat whey as well as the regenerating power of the ultra-pure St. Jacob's water found near the Koch family goat farm. Schnorr decided to leave his position at P&G, and LediBelle was launched in February 2016. The affordable eight-product range includes two face cleansers, facial serum, sheet mask, body cleansing milk, body cream, and a regular and rich facial cream. The products contain goat whey, which is rich in lactic acid, calcium, vitamins A, B1, B2, C, D, E and coenzyme Q10, and St. Jacob's spring water brimming with minerals like sodium, calcium and magnesium.
Aeos: Clean, vegan and cruelty-free skincare brand Aeos grows many of the ingredients it puts in its products on its 500-acre biodynamic farm in Lincolnshire. "Every product we make contains spelt oil derived from spelt grown on our farm," says Samantha Sargent, a holistic nutritionist and marketing manager for Aeos. "Our biodynamic spelt oil is rich in vitamin E and fatty acids with excellent antioxidant, moisturizing and regenerative properties. Spelt oil is absorbed effectively and quickly by the skin." Homegrown spelt oil is just the beginning of what makes Aeos special. Every Aeos product is infused with spagyric crystal tinctures, liquified crystals and gems prepared using ancient alchemical techniques over a 12-month period. The brand believes the tinctures deliver therapeutic benefits for the body, mind and soul, not just the skin.
Exertier: The idyllic Alps provide endless inspiration for heritage-based European skincare brands. Julie Exertier, founder of eponymous skincare line Exertier, bases her brand's luxurious formulations on traditional Savoyard herbalism, a practice passed down to her from her mother. Exertier has partnered with farmers to create its L'Or Orchidee Gold line, a five-product range built around the extract of the orchid of the Alps, a rare flower also known as the Venus slipper. Exertier is the first luxury line to include the intensely rejuvenating ingredient, according to its founder. While she extolls the anti-aging benefits of the line, she's keen to move away from the use of the term. "We are pro-aging," she says. We are with women and want to help them look their best." Exertier's L'Or Orchidee Gold products range from 29 euros for Cleansing Milk to 145 euros for Night Care cream.
5. S.T.E.M. Skincare 
Brand founders are enlisting the help of scientists to launch their lines or, in some cases, scientists themselves are taking their lab learnings right to the beauty aisle. In Germany, the home of Dr. Barbara Sturm, arguably the world's buzziest scientist-founded skincare line, we ran across a handful of women-helmed brands ready to follow in Sturm's science-first footsteps.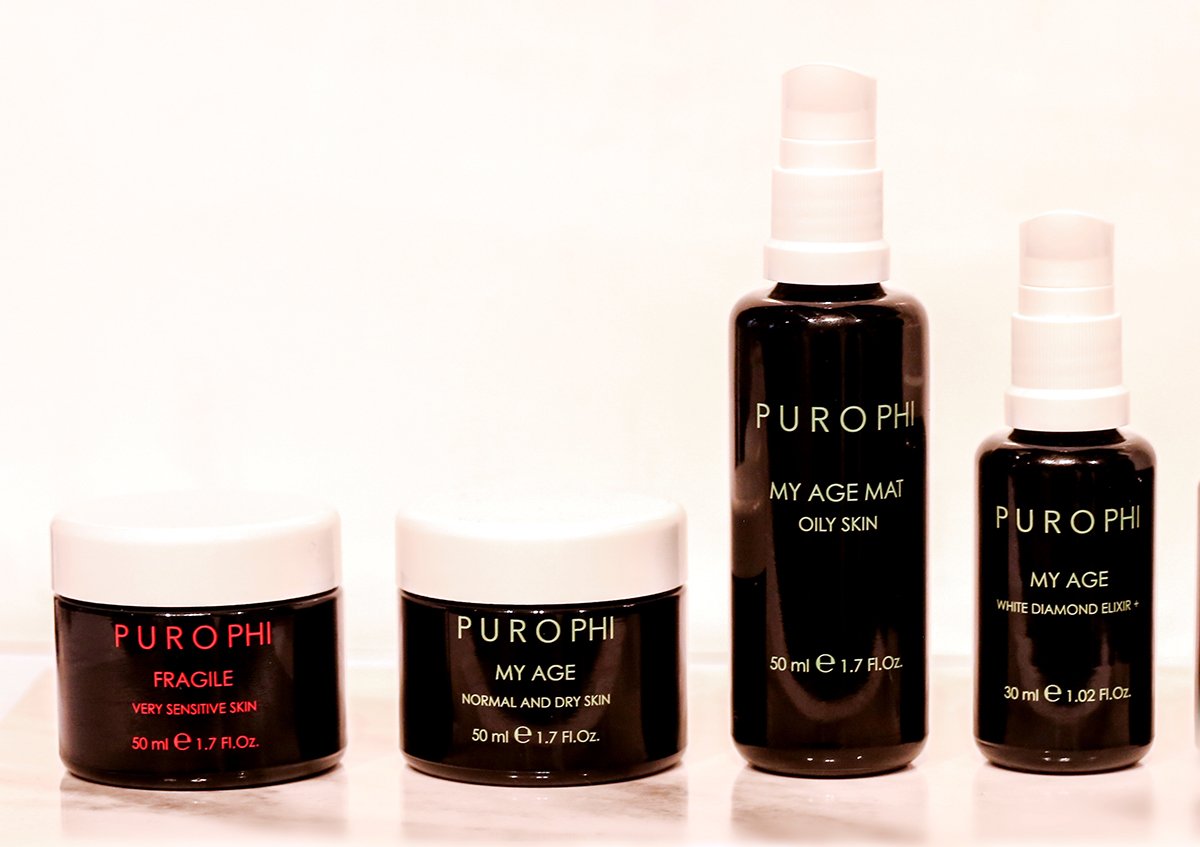 Skinesiology Skincare: Kinesiologist Dorita Redelinghuys has been working with the human body's physical and emotional energy for 20 years. "Kinesiology formed the basis of Skinesiology and stems from holistic health, looking at emotional and thought patterns behind an illness or state of disease. So many people perceive this as an art or intuitive reading, but you need an in-depth understanding of where emotions gather in the body an even how muscles absorb emotions or stress," she says. "This goes back to the science behind the laws of the five elements and the meridian system, processing thoughts and energy. So, holding a science degree you honor your protocols and analytical systems." Redelinghuys also credits the softer side of kinesiology in supporting her product formulation process. She elaborates, "The art of creating and the uniqueness comes from my hands-on experience in my field. I was fortunate to work extensively with a variety of oils and botanicals and could measure how people relate and react to them. It gave me a deeper understanding and view that oils and botanicals in different combinations can literally shift your vibration/mood. This duality gave me the chance to merge the art and science."
Purophi: After a 13-year career in pharmaceutical research, Daniela Roppolo started studying green, sustainable chemistry. In 2015, Purophi, short for pure organic philosophy, was born in Parma, Italy. "Purophi is backed by leading scientific research, biotechnology applied to nature [and] sustainable science to Italian organic farming," explains Purophi's  international business development director, Clorinda DiTommaso. "Science is the basis of our world, of life, and it should not be just thought of as chemical. So much of science comes from nature. I believe skincare should be backed by scientific research, by innovation and performance. The key is showing the world that skincare can be scientific but clean, green, eco-friendly and organic. The Purophi team maintains the brand's vegan formulations contain the safest and highest concentration of ingredients with clinically-proven efficacy, and are free of parabens, petrolatum, mineral oils, SLS, PEGs, formaldehyde, fragrance and preservatives. For instance, Purophi's Inhibition Mask is so-called due to its apparent ability to inhibit reversible muscle contractions thanks to a Hibiscus-derived oligopeptide scientifically proven to provide a muscle-relaxing mechanism.
Dr. med. Susanne von Schmiedeberg: Düsseldorf-based Susanne von Schmiedeberg is here to be the bearer of bad beauty news. She says sugar—or, more specifically, the process of glycation that happens in the skin after eating sugar—is the number one beauty killer for the skin. The dermatologist, author and mother of three partnered with European beauty giant Douglas to pour everything she's learned as a skincare expert and aesthetic practice owner into an eight-product eponymous clinical skincare line. The line launched exclusively with Douglas, first online in November 2018 and, by January, it entered select Douglas locations. Its six serums (Firming, Calming, Lifting, Vitalizing, Protecting and Glow) range in price from 59.99 to 69.99 euros, and two L-Carnosine face creams for sensitive skin and for dry skin each retail for 79.99 euros.
6. beyond the basic bubble bath
Several brands at IBE Berlin posed a serious soap-focused question: Why should kids have all the bath time fun? Realizing that the myriad stresses of modern life have sent adults in search of small indulgences they can easily enjoy, bath-enhancing brands are bringing products to market that allow full-grown humans to play mixologist in the comfort of their tubs.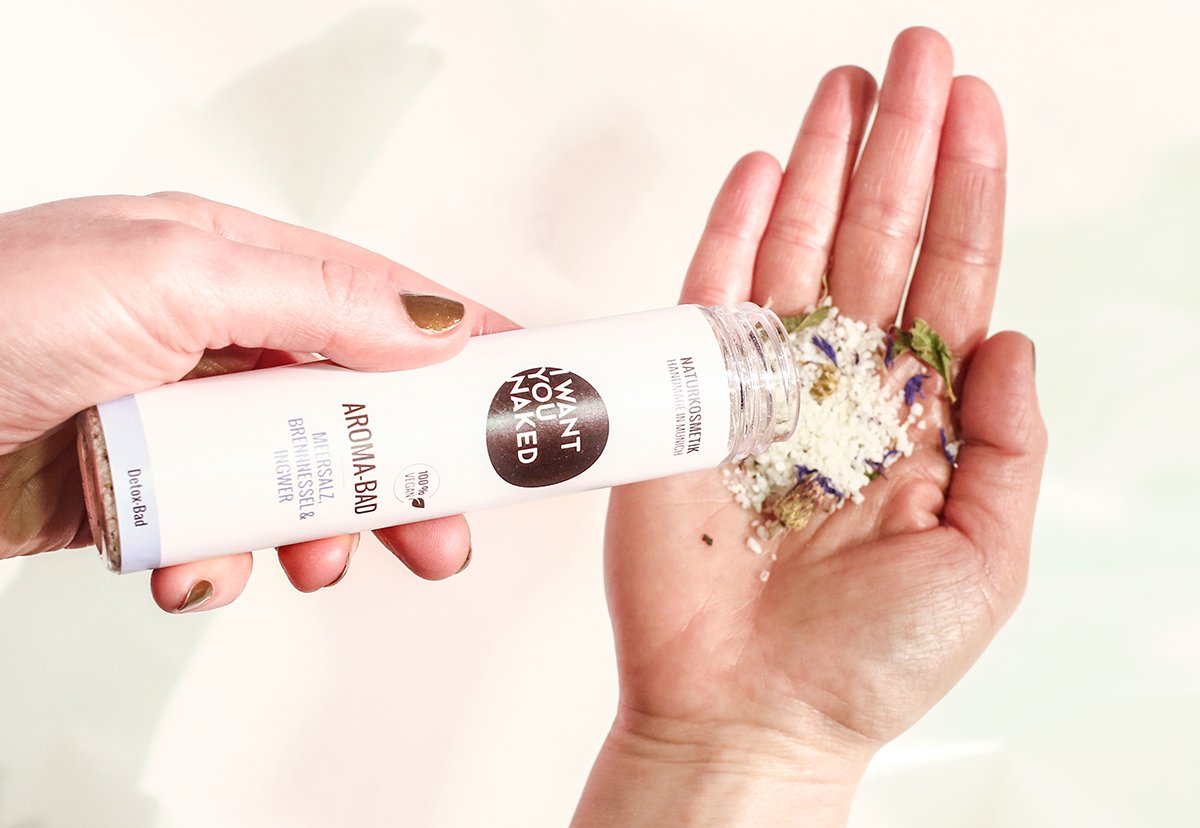 Coscoon Cosmetics: Coscoon Cosmetics creates DIY bath product kits for adults who want to live out their dreams of being a product formulator, if only during bath time. Coscoon's kits are filled with all the natural and organic raw materials, not to mention upcycle-able beakers, spatulas and jars, you need to make bars of shea butter and coffee soap, rose lip balm, lavender body balm and many other body care treats. Ranging in price from 20 to 40 Euros, the kits make thoughtful gifts, as do the body-focused creations the kits produce. If the thought of making soap at home alone is intimidating, Coscoon's co-founders Aino Simon and Sonja Steberl, who have been friends for 25 years after meeting in school, also regularly offer DIY workshops in the brand's Berlin-Schöneberg studio. "The trend of DIY is getting stronger and people appreciate the well-thought-out products we offer," says Steberl, who launched Coscoon with Steberl in 2016. "Most customers buy the DIY kits as a present or to make little presents for others. Quite often they buy it to make together with a friend, sister or someone they love. In the end they share the results. In this way they have a great product and a precious memory when they use them."
My Time Minerals: Australia's My Time Minerals promises customers at-home "balneotherapy in a jar." For those unfamiliar with the term, balneotherapy is the formal name for the centuries-old practice of taking time to repair, replenish and rebalance by soaking in natural mineral hot springs. A mother of four with a doctorate in materials science, My Time Minerals founder Maria Burwood was inspired to create the brand after she was confronted with a cascade of health issues, including chronic back pain, adrenal fatigue and thyroid issues. She shares, "With my busy lifestyle and energetic kids, I needed a sustainable, mineral-rich, all-natural solution that would help me nourish and rebalance my body in a simple routine at home." She developed three deconstructed mineral soaks wit sustainably-sourced raw materials that you mix yourself. "If the activated charcoal and the dead sea salt are packaged together, they will start reacting on the shelf," explains Burwood of the reasoning behind her deconstructed soaks. "When you mix them together at home, you recreate the true healing hot springs experience." 
I Want You Naked: With a name like I Want You Naked, whimsical bath products are expected. Though the name has a rather PG-rated etymology—founder Aline Werr swears "naked" refers to the avoidance of synthetic ingredients—the Munich-based brand's formulations make for lots of bathtime fun. Its handcrafted Aroma Baths allow for steeping in a bathtub-sized cup of flower-infused fragrant tea. Ingredients such birch leaves, lemon balm, sage, marigold flowers, daisies, lemon, rose petals, rosebuds, St. John's wort and hibiscus charm as the deliver therapeutic benefits. While Werr has secured distribution for I Want You Naked in stylish concept stores throughout Europe, she's hoping upcoming launches of a luxury CBD skincare range and feminine intimate care products will open her brand up to higher-end beauty retail opportunities in Europe and beyond.
7. The mile hydrated club
Airport beauty has too long been the province of the same old big-name beauty brands. Thanks to enterprising indie brands, travel beauty shopping is becoming more exciting with new purchase options now available not only in the terminal, but also up in the air.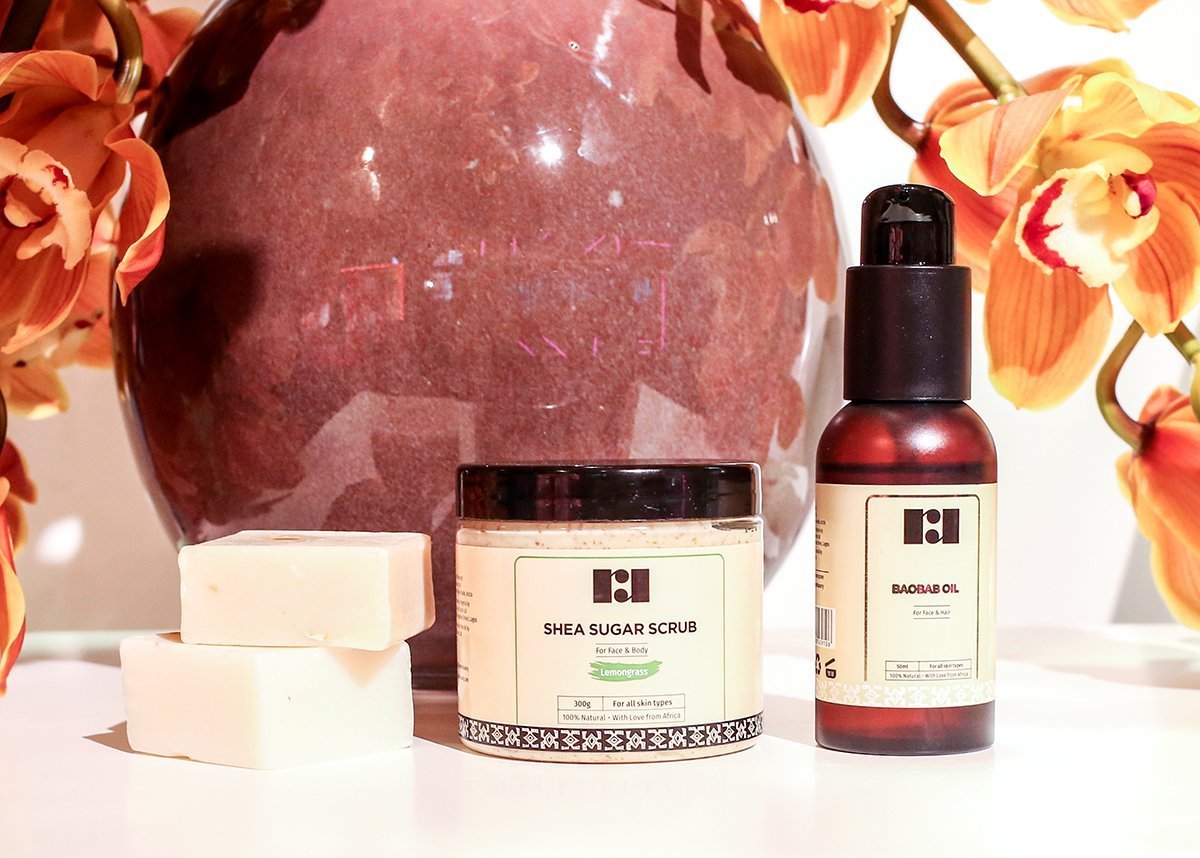 R&R Luxury: Launched in 2010, Accra, Ghana-based plant-powered beauty brand R & R Luxury's skincare and home fragrance products are available via retail partners in the United States, United Kingdom, Canada, South Africa and Ivory Coast, but founder Valeria Obaze has also expanded her company's retail footprint close to home. As of late 2018, R&R operates its own store inside Terminal 3 at Kotoka International Airport in Accra. The "Luxury" in shea specialist R&R's name is the attainable type. Almost all of the brand's products are priced under $20.
Polaar: The French megabrand's Roll-on IcyMagic eye contour product has become a favorite of Finnair fliers. "We sell one Roll-on every 15 minutes on board," says Polaar marketing director Sophie Caron. "The crew members are addicted to the product." Polaar has been selling skincare up in the clouds for five years on Finnair as well as Luxair, KLM, Aigle Azur, Transavia and Swissair. According to Caron, more airlines with the brand's products are to arriving soon. She adds that, on the ground, Roll-on IcyMagic has competition for its bestseller status. She says, "IcyMagic is a bestseller in volume, but Polar Night Cream is our bestseller in value. People are crazy about its texture and its fragrance and, then, they re-buy it for its efficiency." Non-fliers don't need to go without Polaar products. Consumers can purchase Polaar at Birchbox and Amazon UK, Lookfantastic and Sephora Germany.
Patchology. American mask specialist Patchology's individually-packed products seem tailormade to be traveler's beauty essentials. It should come as no surprise, then, that several of the brands products, especially its extensive collection of under eye gel masks, have been best-sellers at airport-based retailer CIBO locations across the country for three years. Seeing the special place it holds in the hearts of frequent fliers, Patchology has this year launched new products targeted at air travelers. The brand's On The Fly Kit contains its best-selling FlashMasque in Hydrate and Illuminate, one pair of FlashPatch Rejuvenating Eye Gels and one FlashPatch Hydrating Lip Gel. The Massachusetts-based company has also launched three moodpatch varieties of its Eye Gels, infused with the aromatherapeutic properties of Calendula for the moodpatch Downtime and green tea for moodpatch Perk Up. Moodpatches are coming soon to a terminal—and Ulta, Sephora, Nordstrom and Space NK—near you.
8. Make It Sustainable
Independent brand founders often bring the passion they feel for formulation to every aspect of the brand-creation process. Many founders presenting at IBE Berlin took care to house their products in sustainable materials so conscious consumers could feel good purchasing them.
Thémaé: The tea on Paris-based spa brand Thémaé is that it takes its tea time very seriously. The expansive skin and body-care line has created what is arguably the world's most sustainable tea bags, but did so almost by accident. "Our tea bags are made with 100% natural cotton muslin sachet. There are no staples on the bags, and no glue is used, so the flavor of our high-quality teas is not affected," says Astrid Dauverne, international business consultant to the brand, adding, "We recommend drinking three to four cups of tea per day" as part of Thémaé's holistic "in & out tea therapy" beauty regimen. Thémaé sells six varieties of tea, including blue oolong and sencha green, housed in the extra eco-friendly pouches.
Nooii: Zurich-based body-care brand Nooii's launched on the IBE Berlin floor. Founder Daniela Schweingruber, a former model who moonlights as a beekeeper, created Nooii with a focus on sustainability at every step. Nooii uses glass and aluminum containers instead of plastic and its labels are made from rock paper. Schweingruber details, "The production of rock paper requires significantly less energy. Compared to the production of conventional paper, approximately 5,700 kilowatt hours per ton of material are saved. This corresponds approximately to the annual energy consumption of a four-person household." Nooii also reduces packaging and shipping waste wherever possible. "To use the least packaging possible, we printed all the important information on the label," says Schweingruber. "When we send out packages, we only use kraft paper, which is cut like a honeycomb for protection of the glass bottles."
Valloloko: Launched in 2010 by brother-and-sister duo Arina and Arseny Abelev, vegan bar soap specialist Valloloko is about more than just makin' bubbles. The brand's bars are hand-made and cold-processed, which means no heat is used for the saponification process. While cold processing takes significantly longer that traditional heat-based soap-making methods (weeks rather than hours), the lack of heat and absence of added fillers common in heat-processed soaps makes cold-processed soaps more environmentally friendly. Proponents of the heat-free method also assert the final product is gentler on skin. Dusseldorf-based Valloloko also opted for minimal packaging, such as the absence of secondary boxes for its bar soaps, to reinforce its environmental positioning.