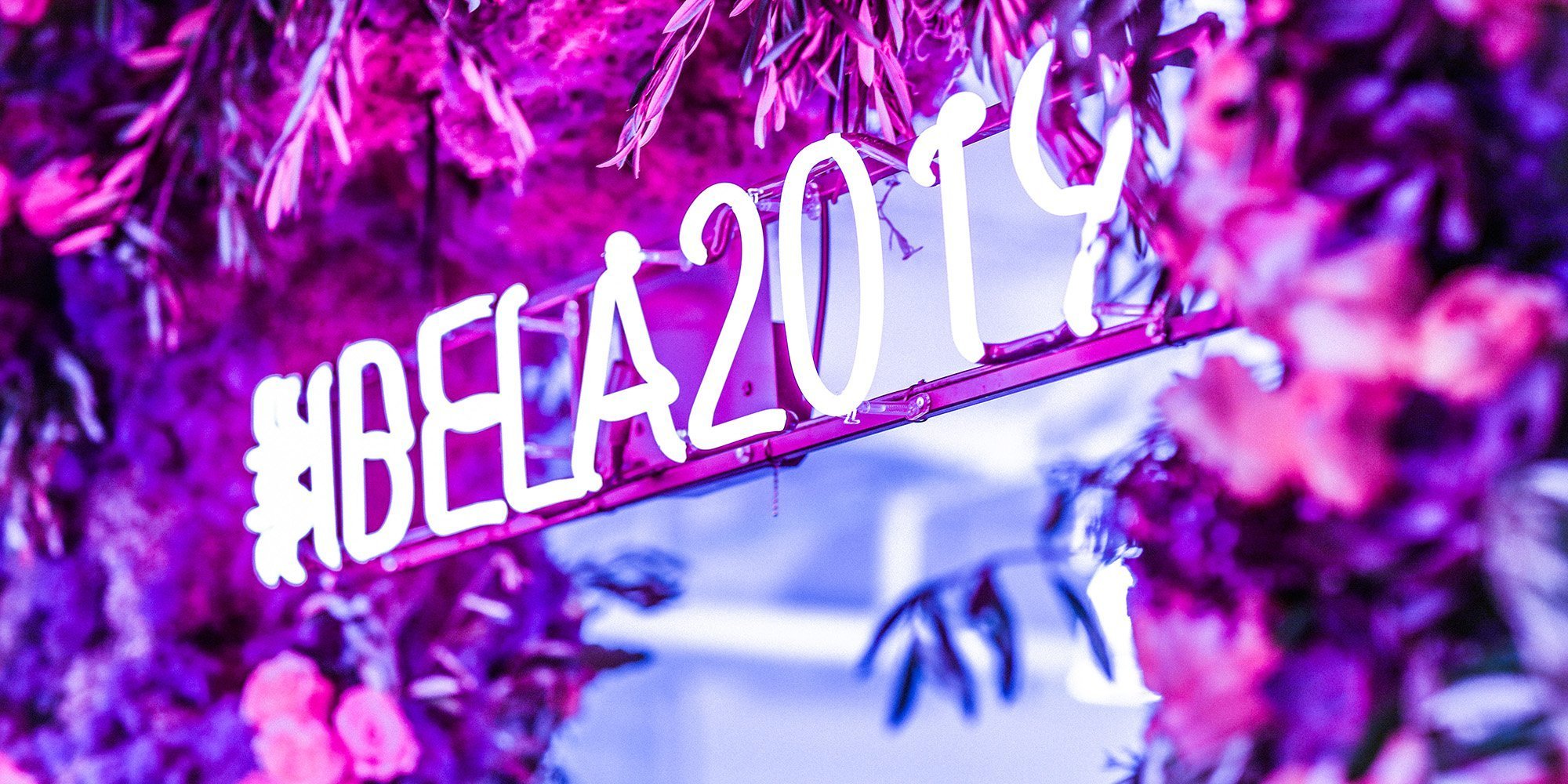 A Dozen Big-Time Beauty Trends That Stole The Show At IBE LA 2019
When Indie Beauty Expo traveled to Los Angeles for the first time in 2016, indie beauty was in its infancy and small brands were sorting out their places in the broader beauty industry. What a difference three years makes. The nearly 200 brands exhibiting at IBE LA at the California Market Center last month were a confident bunch. They came with eye-catching booths, compelling products and persuasive retail pitches. They weren't intimidated by the impressive crowd that included more than 400 buyers from the likes of Sephora, Ulta Beauty, Whole Foods, Goop, The Detox Market and Neiman Marcus. Beauty Independent walked the 45,000-square-foot venue in awe of how far our segment has come and enthralled by its trend-setting status. Here are a dozen beauty trends we spotted at the expo that are emanating from rising indie stars to the entire beauty universe:
1. Into the Woods
Who needs forest bathing with INCI lists like these? Scores of IBE LA exhibitors culled the coppice for ingredient inspiration. Interesting actives like lion's mane mushroom, burdock root, oak moss, birch bark extract and snail secretion filtrate gave brands a fairytale feel and promised consumers happily ever after skin.
Blithe: Korean skincare line Blithe studied the lifestyle of urban women to create a targeted collection of "anti-polluaging" products: a series of 30-second splash masks, vital treatments and pressed serums that defend skin against the irritation and age-acceleration pollution can cause. The cult-favorite range harnesses some of nature's most potent plant-based ingredients, notably radish root ferment, meadowfoam seed oil and cedar, to fight the complexion-ravaging impacts of city living.
Cleban: Sisters Liana and Roxane Pekelharing's family history is steeped in the beauty industry—their grandfather Bernardus Pekelharing owned an apothecary in Amsterdam. Roaming the aisles of salves, balms and tinctures as children motivated the siblings to launch their wellness range, Cleban, in November 2018. Cleban's products are created in pairs, like sisters. The Electra Tincture, sister to the Electra Mist, is an adaptogenic and nootropic blend of eleuthero and maca root, lion's mane mushroom, cordyceps, sage, rosemary and maté. Liana explains, "The formulation of Electra Tincture was inspired by creating an effective full botanical extract designed to awaken and nourish your mind and body." 
Dewytree: Multibrand K-beauty company Dewytree created its Ultra Vitalizing line with adenosine, panthenol, berry extracts and snail secretion filtrate to regenerate, revitalize and firm tired, damaged skin. The six product range contains a cleanser, emulsion, serum, face cream, hand cream and the Ultra Vitalizing Snail Essence Water, its hero SKU. While the Ultra Vitalizing line isn't vegan, the brand confirms it is cruelty-free. The snail secretion is collected after snails travel across screens.
2. Mennovations
Much ink has been spilled about the recent growth of men's grooming, a market that's expected to reach $78 billion globally by 2023. Grooming brands at IBE LA went beyond basic shower gels and shave creams to give guys carefully-crafted targeted products even the most discerning males would deem worthy of wallet share.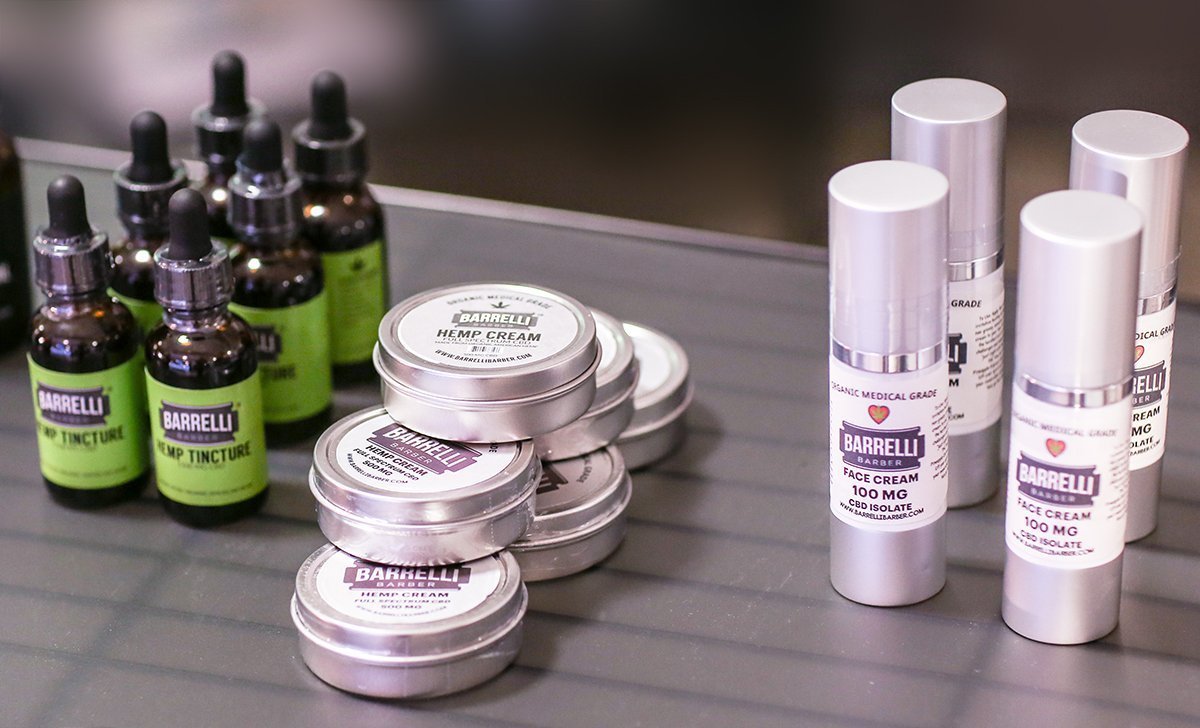 Living Libations: The feminine care category may soon be facing some stiff competition. OG clean beauty brand Living Libations is showing men's nether regions some love with its Shivalingham Serum. Shivalingam translates to "pillar of light," a Sanskrit word for the male sex organ. The serum, which doubles as a lube, is a tantalizing mix of sandalwood and vetiver as well as saw palmetto, St. John's wort and soothing jojoba, but that's not all. "We infused it with Tongkat Ali, which is a really virile herb," says Living Libations founder Nadine Artemis. "It's so gorgeous. I've gotten a massage with it just to experience it. Ron [Obadia, Artemis' husband] even uses it on his face, because, really, you can. If you wanted to remove mascara with it, you could. But it is for that special area for the man."
Comprehensive Cranium Care: With Comprehensive Cranium Care or C3, founder Adam Fitting has cemented a battle cry for hairless heads everywhere: own your dome. After losing his hair, Fitting tried various soaps, shampoos and body washes on his head, but was underwhelmed by their lackluster performance. "These products contain harsh detergents to get skin and hair squeaky clean, but they strip away moisture and oils," Fitting explained on stage during the Deskside Domination competition at last month's BeautyX. He worked with Mark Chandler of ACT Solutions to create C3 Head Wash, which uses purified water and three other active ingredients to cleanse the head while preserving skin's natural balance. Fitting's pitch at BeautyX was compelling enough to score him two of the three editorial prizes up for grabs at Deskside Domination. In the works for C3 are two more products, Head Hydrate and Head Shave.
Related: C3 On Top At Deskside Domination
Barelli Barber: Barelli Barber has been in the grooming game since 2016, when beauty industry veterans Peter Evans and Laran Mattson launched Barrelli Barber Men's Grooming Line. Their flagship barbershop in downtown Charleston opened its doors in June of the next year and was followed a few months later by the brand's CBD range. "We have tinctures, isolates, gummies, roll-ons for pain and inflammation, skin creams, body lotions, facial creams that are great for men after shaving to reduce inflammation. We even have an amazing shampoo and conditioner that's great for thinning hair and scalp irregularities and deficiencies [that] has been receiving amazing reviews," shares Evans, who has been using CBD since 2015 to alleviate pain from arthritis and motorcycle injuries. "In addition to being a product manufacturer, we also operate salons, spas and barbershops, so this is a product that has been thoroughly tested, formulated and reformulated. The range is complete and incredibly effective."
3. Swallow The Seas
While everyone's busy dosing CBD to deal with insomnia, inflammation and indigestion, another green-hued ingredient has been enjoying a resurgence. Algae, in the form of chlorella, spirulina and their lesser-known relatives dunaliella salina and haematococcus pluvialis, bloomed at IBE LA. Ingestible brands served up easy-to-pop pills chock full of the nutrient-dense and alkalizing superfood.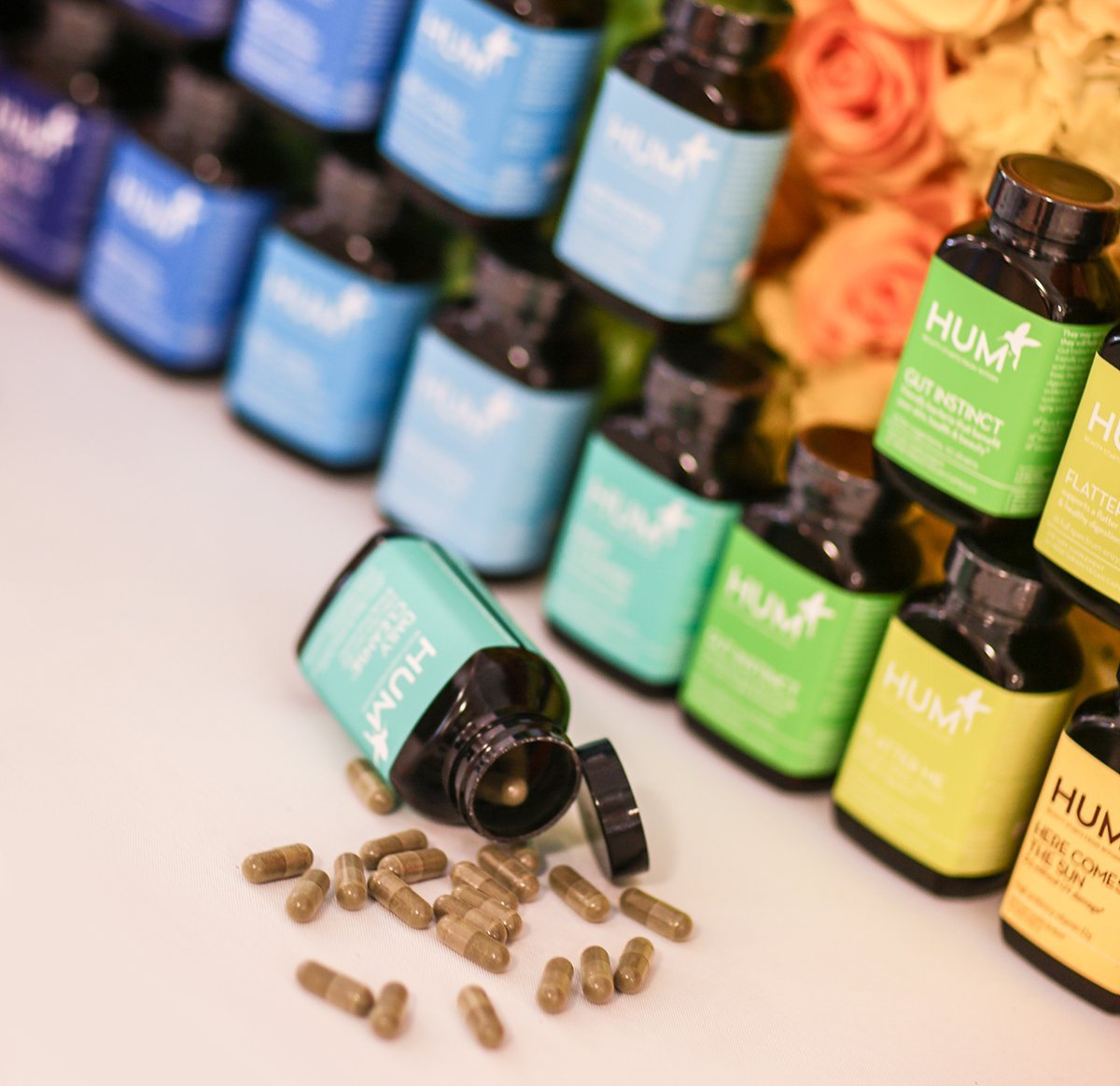 Hum Nutrition: Beauty pill pioneer Hum Nutrition has been busy in the past year launching addictive (is one jar a day dangerous?) gummies with benefits: Hair Sweet Hair and Glow Sweet Glow. The brand also leveled up plain old H2O with rose and lemon flavored Collagen Pop dissolvable collagen and Vitamin C tablets. But, to this day, the crown jewel in the Hum Nutrition 32-product lineup is algae-powered Daily Cleanse. "It's our hero product," says Vanessa Lee, Hum's director of sales. "It contains chlorella, spirulina and other herbs that help detoxify the body." Algae is one of the original beauty-from-the-inside-out supplements, ans algae-induced detox can mean significant complexion correction: 80% of people who used Daily Cleanse for six to eight weeks reported improved skin.
EnergyBits: EnergyBits CEO and founder Catharine Arnston discovered the alkalizing power of algae after her sister was diagnosed with breast cancer. Eight years and one Shark Tank appearance later, the brand has amassed a large a devoted fan base of performance athletes that Arnston is ready to grow with an influx of beauty lovers. To appeal to a female-heavy demographic, the founder took her original EnergyBits and rebranded them, complete with pink packaging accents, as Beautybits. "Spirulina is hands down Mother Nature's oldest and best-kept beauty secret," Arnston says. "Beautybits algae tablets are a natural, plant-based ingestible that not only feed your skin, they satisfy your hunger, too. Beautybits spirulina algae tablets are the way to nourish your entire body from inside out."
Simris: Algae may be a primordial plant, but Swedish supplement specialist Simris has made microalgae farming futuristic with its state-of-the-art facility. Founded in 2010 by Fredrika Gullfot, Simris uses a closed systems of photobioreactors to grow algae in controlled conditions that ensure the highest quality and purity. Simris uses the algae it grows to manufacture its line of algae and algae-based omega-3 supplements, teas and ingestible powders.
4. Thank U, Next, Unisex
Is the backlash to the unisex beauty backlash coming? After the lauded launches of gender neutral beauty and personal care brands—2018 saw the arrival of indie skincare brand Non Gender Specific and color cosmetics Fluide, among others—that many in the industry believed were long overdue, indie brands have kicked off 2019 by choosing not to bridge the gender divide. Brands with products invoking vintage apothecary sensibilities and, like days of old, are definitively made for and marketed to men or women, but not both, popped up at IBE LA.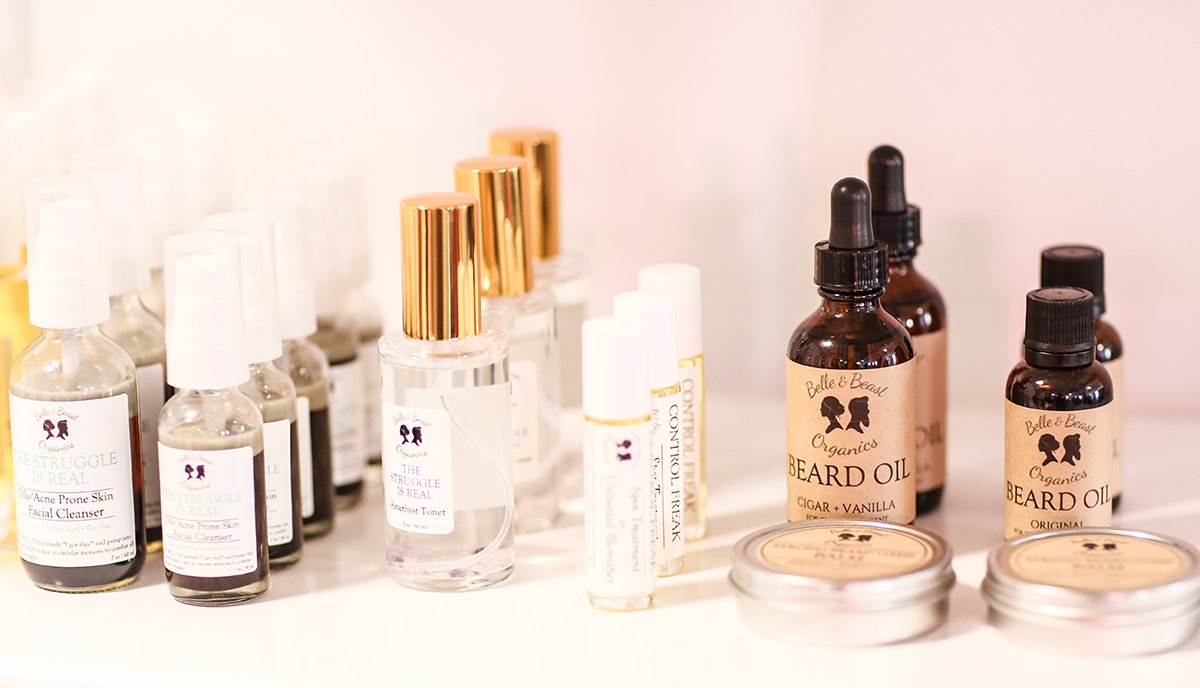 Spinster Sisters Co.: Kelly Perkins is the formulator behind multi-category brand Spinster Sisters Co. Don't be misled by the female moniker. This brand has a robust range of personal care products strictly for the fellas. Though items like 'Stache Wax may have little to no crossover appeal, Perkins approached her male-focused formulations from the same stance as she does her female products. "Our men's and women's lines have a shared lineage and development philosophy," the founder says. "Hand-crafted excellence, sustainability, fair-trade, a sense of humor, maybe a soupçon of irreverence—these all have appeal across genders."
Belle & Beast Organics: When her husband's disappointment with the quality of men's organic skincare offerings brought out the beast in him, Christy Marderosian channeled that frustration into inspiration. "Having a Belle collection just for women is an easy choice because women are bigger consumers of skincare, but that doesn't mean there isn't a demand among men, too," says the founder of Belle & Beast Organics. "I wanted to create a standalone men's line called the Beast Collection, not only because this fits with our brand vision, but because there is such a gap in the skincare industry for organic products, especially those made with essential oils and not fragrances, just for men." 
Beard & Lady: All genders are sure to be charmed by the romantic flourishes such as the beveled glass bottles sealed with a wax-sealed cork top that Beard & Lady brings to its products. Husband-and-wife team Lance and Lacey Hendrix launched Beard & Lady on Halloween of 2015 with its flagship products, Rhett's Beard Oil and Link's Peanut Butter Peppermint Lip Balm. Today, the natural, apothecary-inspired personal care and grooming range skews male, with a second beard oil and hair pomade added to the mix, but current offerings also include multi-purpose soaps, hair oils, a blue tansy face oil and even a unisex fragrance.
5. WRAPPED IN WHIMSY
Brands at IBE LA made it clear that they're having fun on the job. There was acute cuteness overload happening on the floor as brands served up downright darling packaging that is practically begging to be 'grammed.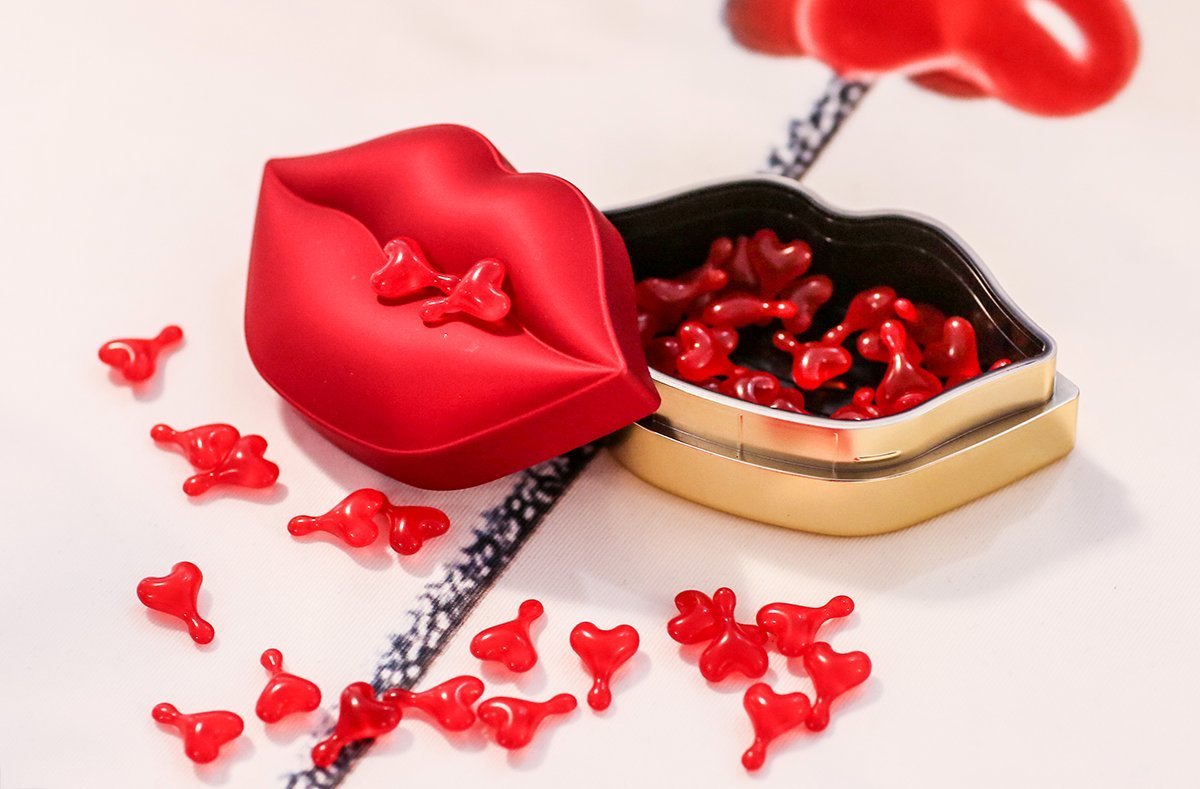 Kocostar: Korean mask master Kocostar made a name for itself around the globe as a leader in masks for scalps, soles and everywhere in between. The Plump Lip Capsule Mask is like a Russian doll of cuteness—kawaii to its core. Once you open up the bold red lip-shaped tin, you find heart-shaped single-servings of the mask inside—a plumping lip serum packed with jojoba oil, argan oil, camellia seed oil, and meadowfoam seed oil—as well as topical filler Volufiline and adenosine.
Haruharu: Haruharu means "everyday" in Korean and, for most of us, a cup—or five—of coffee is an everyday pleasure. Haruharu designer and CEO Jae Won Jeong had that in mind when she designed the brand's Wonder Creams in brightly colored coffee cup containers. "Just like a cup of coffee in the morning everyday, you should moisturize your skin everyday," says Jeong. "The coffee cup is designed to standout on your vanity table, and its natural ingredients help your skin look fresh and youthful all day, even when the morning coffee has worn off." Very close runner-ups in the cuteness category are Haruharu's manga-adorned sheet masks, which make a strong case for more companies creating comic and cosmetic mashups.
Bonblissity: It was a happy accident that led Bonblissity founder Elissa Choi to develop her individually-wrapped single-serving cubes of sugar scrub. "Our candy scrubs were not originally made to look like candy," recounts Choi. "They actually looked like sugar cubes and a dozen of them were placed inside a cello bag and then placed in a small tin. The purpose of the tin was for me to keep them in my purse so that I can use it at work. I sent some by mail to my friends to try. One of them responded that it was cute, but that all of the cubes had stuck together as they had softened during shipping from the heat, just like chocolate would. From this valuable feedback, I knew that we needed to figure out a better way to keep this product single-use as originally intended. We ended up hand-wrapping each cube as a candy." Bonblissity has had much success in the spa channel since its launch in 2011. In 2019, Choi is looking to bring her festive bath products to more retail locations. 
6. Pit Hits
Touting deodorant as aluminum-free isn't enough to cut through the stench-fighting clutter today. Brands are burrowing into unique product niches in the deodorant market, whether they're tailored to the transition from antiperspirants to natural alternatives, incorporate ingredients from the wider beauty and wellness world, or delve into unusual formats.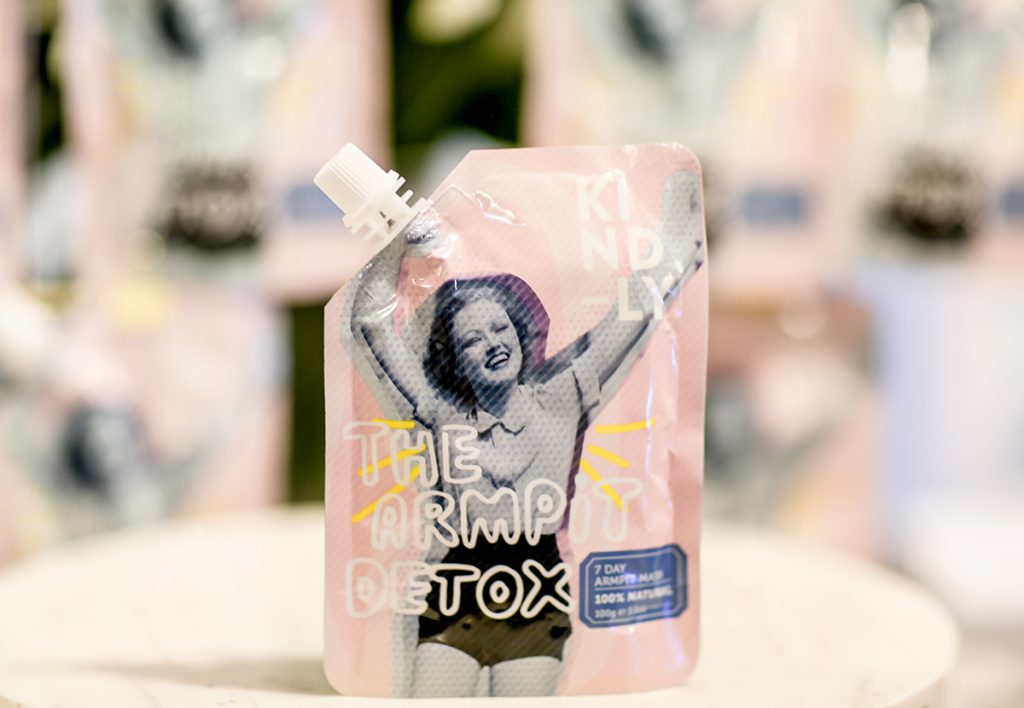 Kind-Ly: Most beauty consumers understand the concept of a face mask by now. Kind-Ly transfers that concept to the pits with The Armpit Detox, a mask containing activated charcoal, Australian bentonite clay and colloidal silver to draw out impurities. It's intended to be applied once per day for seven days to aid the move from a conventional to natural deodorant. The majority of Kind-Ly's customers making the move for the first time purchase the brand's The Armpit Detox along with a deodorant. Founder Lisa Raciti says, "It's also proved very popular with customers who are already using natural deodorant, albeit not finding great success with the previous brands they've tried and wanting to press reset on their pits to start afresh."
Humble: The CBD march into every crevice of the human body and beauty industry continues. Humble has deposited 250 milligrams of CBD isolate into a natural deodorant stick, where it's combined with fractionated coconut oil, organic cornstarch, organic beeswax baking soda, and pine and cedarwood essential oils. "Most people take CBD sublingually. They'll put a few drops under their tongue, but people don't realize armpits can be used in the same way. What goes onto your armpits is absorbed into the body," says Jeff Shardell, founder of Humble. "Just like the armpit is a bad place to introduce aluminum, it's a good place to introduce CBD."
Sway: Sway's natural apple cider vinegar and essential oil Underarm Detox Deodorant roll-on can leave armpits damp. As can sweat, of course. To combat dampness, the brand developed Underarm Dusting Powder with baking soda and arrowroot powder. Sway founder Rebecca So says, "It is the perfect complement to our roll-on in that it quickly absorbs any remaining moisture, neutralizes any temporary scent from the ACV application on the spot, and gives you that silky-smooth touch." The brand has launched a jumbo size of the dusting powder because many customers were applying it all over their bodies.
7. Superior Substitutes
The clean beauty movement isn't static. Beauty brands that are a part of it are constantly swapping out ingredients for better alternatives as ingredient technology improves and consumer demands escalate.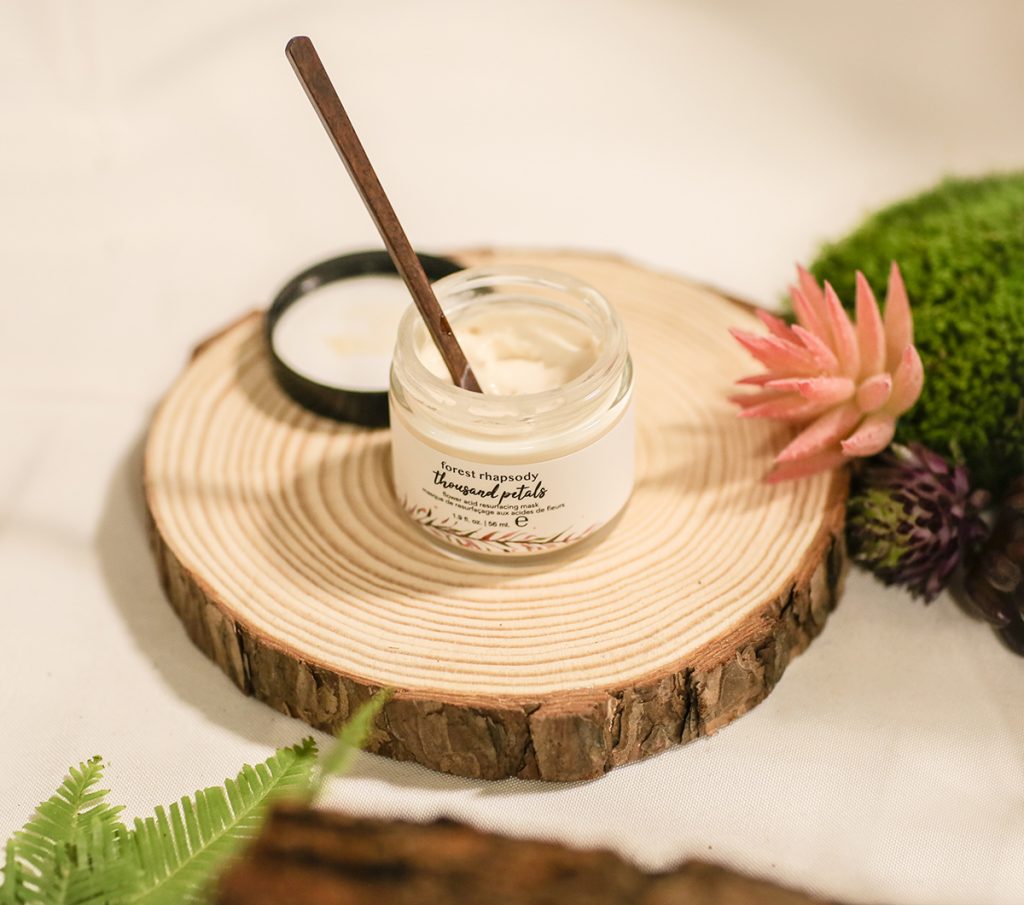 Ayr Skin Care: Founder Kirsten Thomas set out to provide a luxurious texture without silicone, the ingredient that's frequently behind the luxurious texture of prestige skincare products. To do so, she paired bamboo isoflavones and cogon grass with isoamyl laurate and isoamyl cocoate, emollients from sugar beets and coconuts, in the brand's Restore Replenishing Night Cream. Thomas says, "These ingredients, combined with organic oils or butters, create a soft, silicone-type feel in a green formula."
HaloSmile: Peroxide, alcohol and bleach are banned from teeth whitening brand HaloSmile. Instead, it relies on calcium-based hydroxyapatite, a mineral that makes up 95% of teeth enamel. Ray Shealy, founder and CEO of HaloSmile, says HaloSmile is ideal for 50% of people who have sensitivities and can't use peroxide. He reveals it took eight years to perfect the brand's teeth-brightening coating, and HaloSmile has forked over $2 million for patents in 15 countries to protect it. Shealy stresses, "We spent our money on a completely new technology and approach that is natural and healthy."
Forest Rhapsody: The brand was born after founder CJ Zhan-Shahani sought alternatives to harsh skincare ingredients that exacerbated her hormonal cystic acne. So, it's no surprise that its three products are stuffed with what she dubs gentle actives or fruit enzymes, flower acids and marine extracts that replace irritating ingredients to nourish the skin comfortably. Its Thousand Petals resurfacing mask, for example, is full of flower acids, which Forest Rhapsody describes as a natural source of pyruvic acid harvested from the chalices of the hibiscus flower.
8. Natural Care For Color-Treated Hair
Haircare has been a tricky natural beauty segment. Green shampoos and conditioners often can't match the feel and efficacy of their conventional counterparts, but natural haircare brands are pushing the envelope and showing off their increased capabilities by addressing the most damaged strands.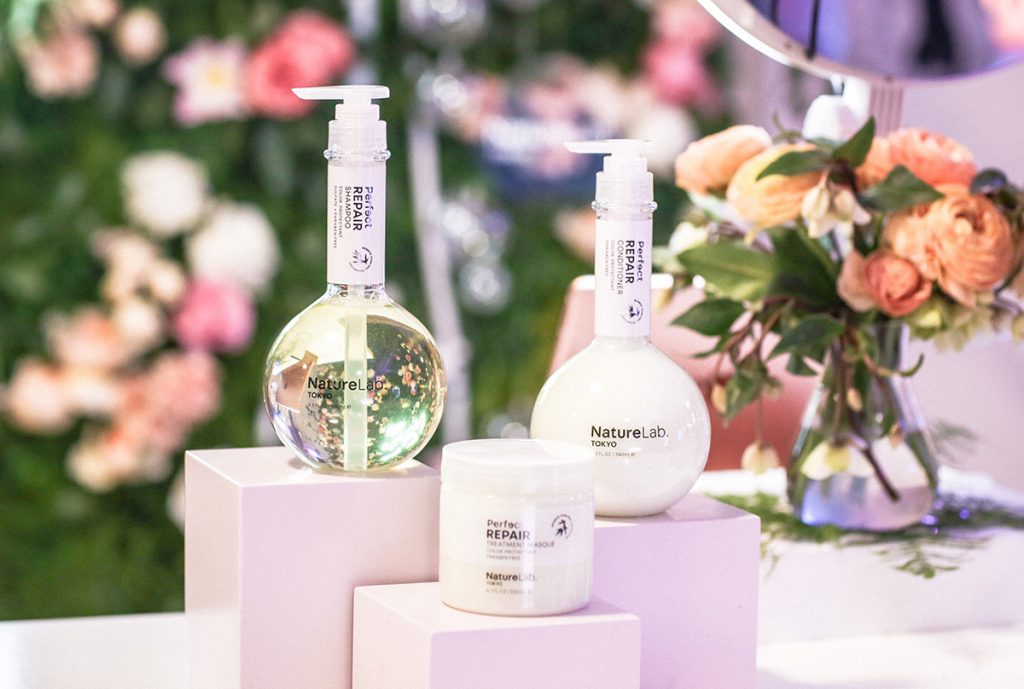 Evolvh: Sustainable luxury line Evolvh has upgraded its packaging and assortment. The new sleek design was guided by design agency The Rare Form, and the latest product additions are SmartColor Color Protecting Shampoo and Conditioner. The products' ingredients, including soy amino acids, shea butter, wild pansy, sweet clover, apricot, kukui, nettle, sage and nectarine, were chosen to protect against breakage, splitting and frizz. "The formulas really keep hair color vibrant," says Regina Plaza, president of Evolvh. Priced at $34 for the shampoo and $36 for the conditioner, she emphasizes the products represent a good value for the clean beauty category, too.
NatureLab Tokyo: If you're a millennial experimenting with lilac hair, NatureLab Tokyo has the product for you. Its Perfect Shine Shampoo will make sure your vivid tresses are next-level glossy. The color-enhancing shampoo's formula boasts grape stem cells, pearl extract, platinum fiber and hyaluronic acid. NatureLab Tokyo, the American arm of Japanese beauty company NatureLab, is a leading haircare player in Asia that's discovering an enthusiastic audience for its products stateside at Urban Outfitters, where it's rolling out across the chain.
SuperFoods: Dry and damaged color-treated hair necessitates a nutrient boost. The SuperFoods Color Shield conditioner, shampoo and leave-in hair serum give it that with acai and vitamin C that's purported to rid hair of color-depleting free radicals, and macadamia oil for shine. In addition, the products' ingredients maintain the natural pH level of the hair, which is 4.5 to 5.5, to shield strands from color fading. SuperFoods, a new brand from Bio Creative Labs, the maker of Petal Fresh, is on route to select Target doors.
9. The Refill Revolution
Awareness of the beauty industry's contribution to the enormous problem of plastic waste has spread dramatically in recent months. While refill concepts remain nascent and difficult for beauty brands, they aren't afraid to try various products and programs to reduce their environmental footprints and encourage consumers to think twice about swiftly discarding beauty packaging.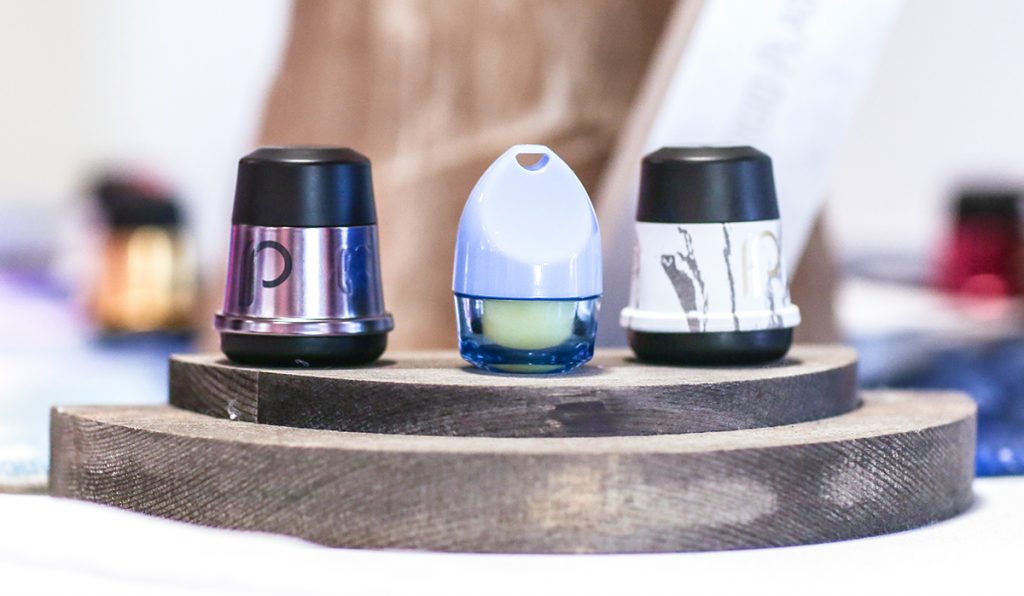 Organically Wonderful: Ashleigh Almony, founder of Organically Wonderful, believes her brand is the first to sell biodegradable and compostable refills for dry shampoo. Customers keep Organically Wonderful's dry shampoo pump bottles and buy refill kits to stay stocked. "While plastic has a place in the world, it's not in our landfills," says Almony. "Our goal is to use as little plastic as possible and to either refill your product or for it to have another use so you don't have to throw it away." Organically Wonderful's Dry Shampoo in coconut vanilla has four ingredients: organic rice starch, diatomaceous earth, organic dextrose and organic aromatic compounds. Its unscented option has only two ingredients: organic rice starch and diatomaceous earth.
POGO: Tristan Ledbury, creative director of POGO, which stands for protect our great oceans, shares that millions of spherical lip balms head to landfills monthly. To stop the stream of lip balm waste, he teamed up with Ken Paquet to construct a lip balm refill cover and applicator that's a blend of 100% recycled and OceanBound Plastic. Customers keep them and swap out refill cartridges housing lip balms in flavors such as berry reef, pacific peach and artic mint. The lip balm formula has fair-trade vitamin E and beeswax, and avoids parabens, petrolatum and phthalates. In addition to selling the refillable lip balm, POGO has collaborated with a recycler to prevent 10 million pounds of plastic from entering the ocean. Ledbury says, "The goal now is to change people's mindset and have them join the refill revolution."
Fable Soap Co.: Fable Soap Co.'s elegant frosted glass packaging isn't only for show. Customers can upcyle it to have pretty containers for doodads and doohickeys, and they can send it back to the brand to be refilled at 10% off the regular retail price of products. Fable Soap Co. has also instituted an amenities program in partnership with eco-conscious hotel and resort properties centered around 16-oz. bottles that are refilled by housekeeping staffs. The brand is currently present in bathrooms at five properties in California, including Skyview Hotel, Flying Caballos Ranch and Noyo Harbor Inn.
10. Serum Combos
Multitasking is at the core of modern existence, whether it comes to professional duties, personal lives or beauty routines. Skincare brands have responded to the time-pressed realities of their customers with multipurpose powerhouses, including all-in-one items coupling the potency of a serum with other product functions.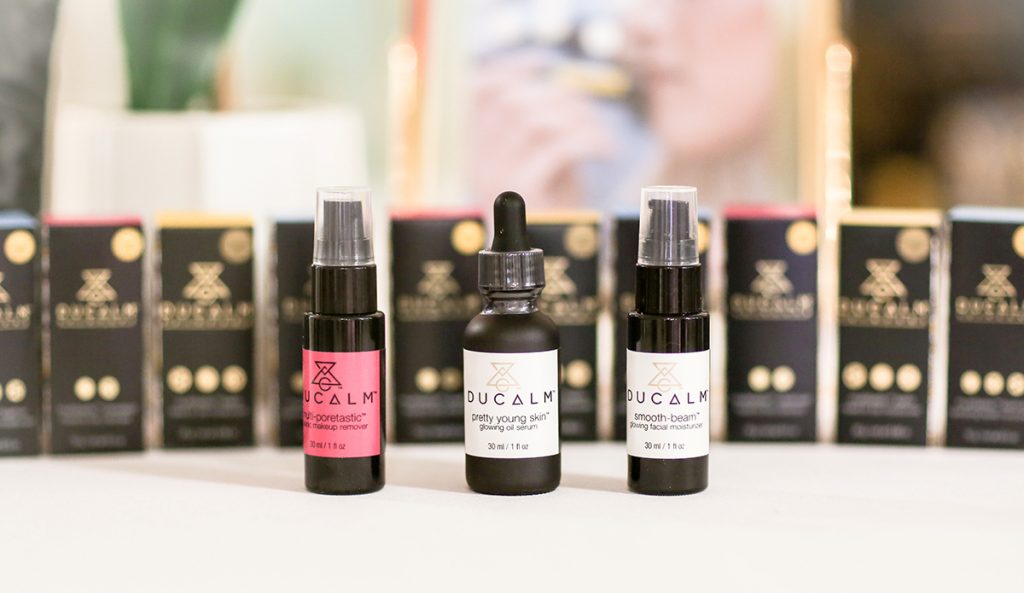 Karuna: The clean beauty brand known for sheet masks has infused its serum into a hydrating gel to create the cleanser-cum-serum Face For All. The product is meant for the full range of skin types, and morning and night usage to remove debris, oil and makeup. It contains a proprietary beauty complex consisting of peptides, hyaluronic acid, vitamin B, aloe vera, chamomile and Chinese licorice that Karuna integrates into all of its products to address signs of aging. Face For All features olive oil and amino acids as well.
Lapcos: As with many K-beauty specialists, Lapcos isn't afraid to try novel skincare offerings. Micro Serum Mist may be among its most novel. The product is crafted to supply instant hydration when sprayed on dry skin. It can be sprayed before or after makeup application. The Serum Mist's pink essence formula has lotus fermentation extracts, chamomile flower water and green tea ferments to simultaneously sooth and improve skin.
Ducalm: Ducalm founder Danielle Pitts started her skincare brand with multitasking stick products for on-the-go athletes like her. Now, the brand is upping its sophistication with two anti-aging products that can be used together as a cream-oil duo to generate major glow. The duo includes Smooth Beam Glow Moisturizing Lotion, a light moisturizer and skin smoother, and Pretty Young Glow Serum, a skin protectant. Like a full-body workout for your face, the new formulas exercise serious skincare muscles.
11. Anti-Fragrance Fragrances
There's a portion of the population that simply doesn't like fragrance. It's made of consumers who tell horror stories about elevators and allergies. But brands hope to convince them to give scents a shot with subtlety and different scent delivery systems.
The Sage Lifestyle: Sage Machado, founder of The Sage Lifestyle, created the fragrance Diamond three years ago for people highly sensitive to scent, and it became a bestseller within three months. Since then, it's consistently been a top performer for the brand. Diamond, which The Sage Lifestyle calls shimmering and clear, has hints of Indian sandalwood, white crisp amber, oceanic musk and rain dew. "It smells just like air, but it has a distinct smell," says Machado. "You can wear it to yoga. You can wear it to work. You can wear it anywhere."
Atar Gold: Before Teri Donnelly, CEO and co-founder of Atar Gold, launched her brand, she was an adamant anti-fragrance person. In particular, she wasn't fond of the alcohol that propels most perfumes. So, she decided to develop a fragrance serum without it. Consumers don't have to spray a cloud of perfume to put it on. Instead, they gently apply it where they want it on their bodies. The fragrance serum contains 24-karat gold in its base, and notes of sandalwood, jasmine, bergamot and black pepper. Donnelly says, "It changes with your body chemistry to be either spicy, woody or fresh and powdery."
The Lyfestyle Co.: Good Vibes is the emerging brand's most popular perfume oil. It is infused with clear quartz crystals and has a delicate scent described as sunset white amber that's suitable for daily wear. The Lyfestyle Co. uses coconut oil in its natural, vegan scents rather than alcohol, a formulation choice founder Jordana Fortaleza says opens up the scents to a customer base not fond of conventional perfumes. "Fragrances with alcohol can be too strong for people," she reasons. "This is a great alternative option."
12. Raising The Bar
As demand for waterless beauty products has grown, more personal care products are arriving in bar form. In the past year, shampoo bars have gone from strange to sought-after and, suddenly, have been joined on the shelves by hair conditioner in bar form. Indie brands at IBE LA walked into the bar trend by bringing innovation to the classic cube product.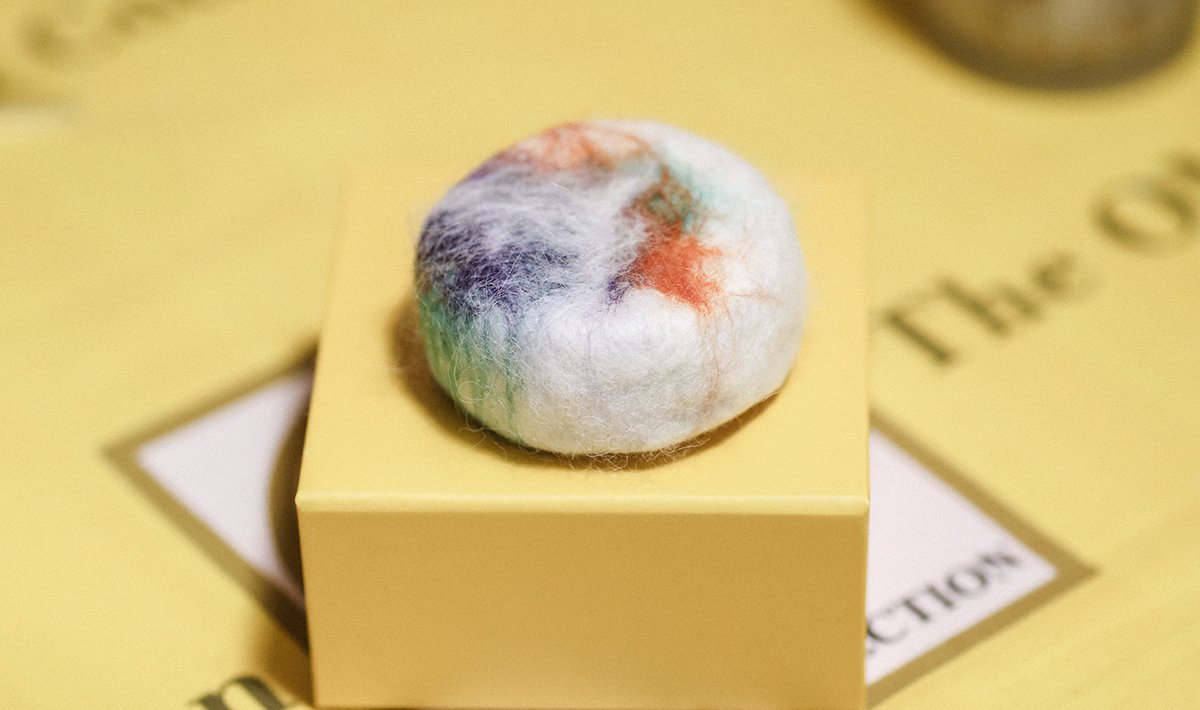 OMM Collection: You'll never deign to use a drugstore-bought loofah again once you get a load of spa specialist OMM Collection's Alpaca Goat Milk Bar. Launched last July, the bar of goat milk soap wrapped in vegetable-dyed alpaca fiber is sure to be an upgrade from whatever you're using now. "Our handcrafted Alpaca goat milk soap was born [from] a need in the market for a gentle exfoliating soap," says Omm's operations director Sue Tuckley, who shared that the soap is definitely one of the brand's ice breaker products. "Our handcrafted goat's milk soap is wrapped with beautiful felted alpaca fiber that is custom dyed with vegetable colors. The soap lathers through the fiber, gently exfoliating your skin. The fiber will shrink as the soap is used. Alpaca fiber is naturally antimicrobial, helping the soap stay fresh. It's also naturally hypoallergenic and antibacterial." Once you've used up the soap, the alpaca fibers can be upcycled as a dryer ball. 
Pistaché Skincare: Fourth-generation pistachio grower Sima Mostafavi founded Pistaché to bring the nourishing power of nutrient-rich pistachio oil to the public. She shares she designed her most recent launch, Pistachio Lotion Bar, to provide "a small moment of relaxing self-care with a pistachio flare, made easy for the busy lifestyle." Like all Pistaché products, Pistachio Lotion Bar is made from California pistachios. There are actual whole roasted pistachios peppered throughout the bar. "We harness the power of pistachios, transforming the skin benefits from farm to vanity in the form of the Pistachio Lotion Bar," says Mostafavi. "The nutrients and nourishment of antioxidants and fatty acids from the pistachios glide onto the skin while gently massaging in an easy, portable lotion. It's an elevated, everyday luxury." Fans of the brand will be delighted to discover that the Lotion Bar has the brands signature pistachio-fueled scent.
Santosha: Marriage and motherhood led Ashley Assadi to found sustainable, small batch beauty brand Santosha. Specifically, the self-professed farm girl was inspired to create products with hydrosol, a byproduct of essential oil production. Assadi's latest creation is the limited-edition Rose Clay + Lavender Beauty Bar. "This bar was created for the minimalist," says Assadi. "It was formulated for sensitive, dry and mature skin types to cleanse, exfoliate and tone the skin in one easy step. Our goal was to create a bar that could be used on the face and body—gentle enough for the face, yet strong enough to clean the body." The striking bar of soap looks like one clay and one soap bar were halved and, then, soldered together. "We wanted a bar that looked classy so we added the Rose Clay to create that look," says Assadi. "When we were experimenting, we literally looked and tried as many different ingredients as we could only to find cocoa to be the best fit to create the line in the middle of the bar. The benefit was that cocoa was good for the skin as well. It's rich in antioxidants and flavonoids."
Related: Biggest Beauty Trends From IBE London 2018
Related: The Biggest Beauty Trends From IBE New York
Related: IBE Dallas 2018 Exclusive Trend Report