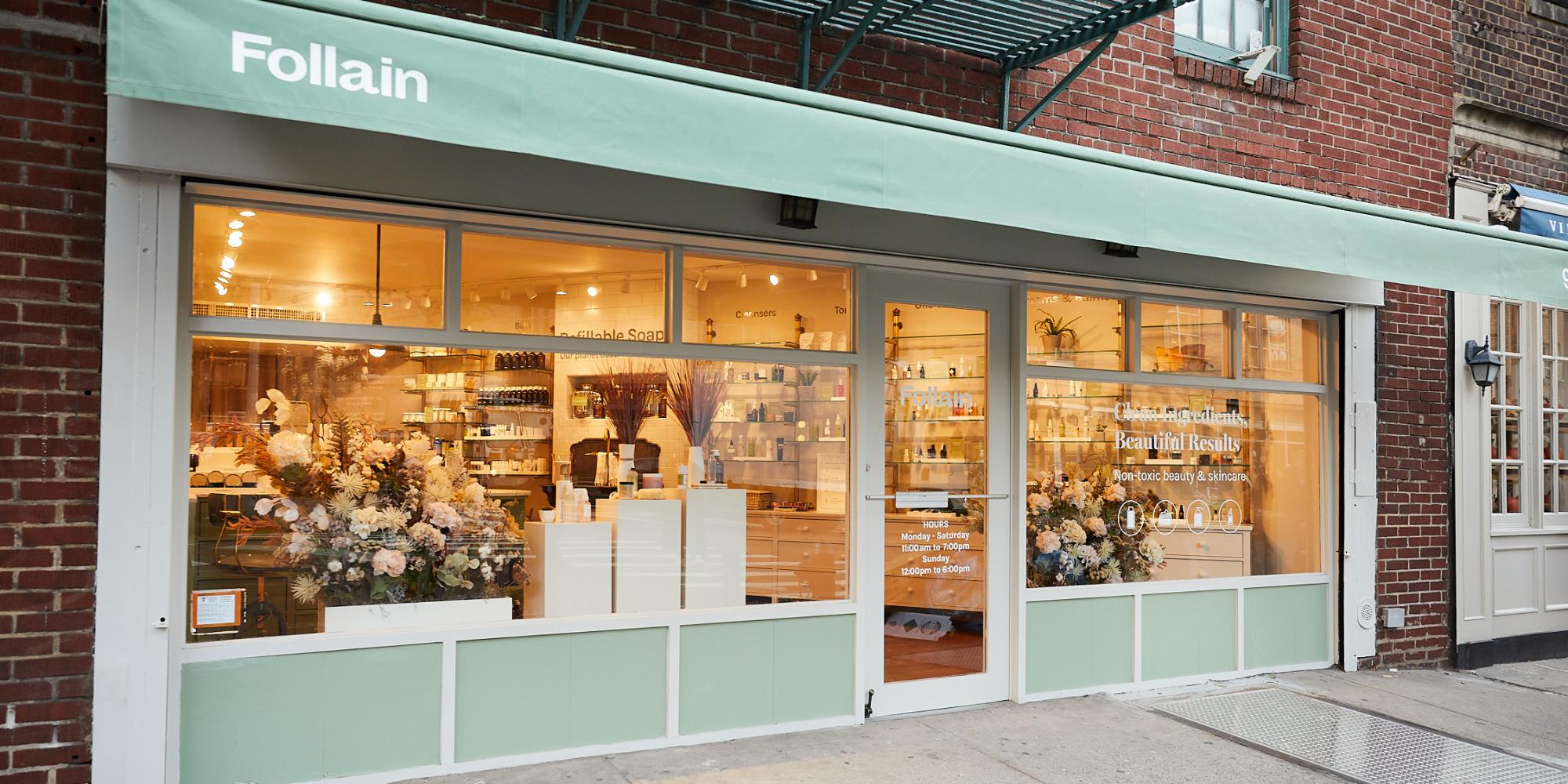 Follain Enters New York City's Clean Beauty Scene With West Village Location
Clean beauty is having a New York moment.
Boston-born Follain has opened its first permanent brick-and-mortar Manhattan location in the West Village shortly after The Detox Market traveled east from Los Angeles to plant its store-cum-event space in New York and Clean Market swung open its doors in midtown.
Follain's New York entrance brings the clean beauty apothecary concept full circle for CEO and founder Tara Foley. "I came up with the idea for Follain when I was living in New York," she says. "I left in 2010, but, when I was living there you couldn't find these products anywhere and that was one of the reasons why I started Follain. At that point, you could only go to ABC Home, New London Apothecary and a few home stores, and there was really nowhere where you could go for deep education on clean beauty itself and how to make the transition."
Five years after its inaugural store opened, Follain is on a growth tear expected to push it to 10 U.S. units by the end of 2019. The 350 square-foot store in New York, located at 92 Greenwich Ave., is its sixth. Before the retailer landed in New York, it spread its store network to Dallas, Seattle and Bethesda, Md.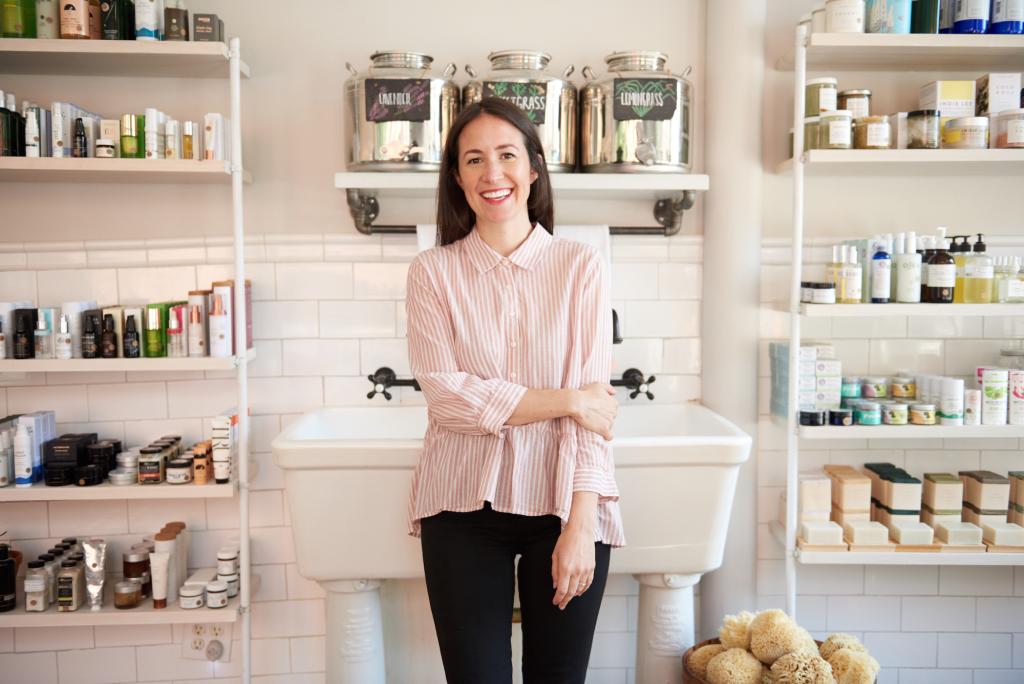 Follain has had tastes of Big Apple retail previously. It ran two New York pop-ups. The initial one in November 2016 wasn't far from the location chosen for its permanent store in an area Foley describes as bustling with visitors. During the holiday season last year, Follain ventured several train stops uptown to command one floor of Upper East Side designer clothing and accessory mecca Fivestory.
The pop-ups provided Foley with insight on the Manhattan retail ecosystem. "We saw both sides of the spectrum with those two pop-ups," she says. "We saw tons of tourists and traffic in the first one. The second one, it was really deep conversations that we had with everybody that came in. It was successful in that way. We cultivated some really great and loyal customers."
Although the West Village shop is a third of the size of Follain's recent store additions outside of New York, the retailer was still able to stock the shelves with its complete lineup of skincare and color cosmetics products from 75 brands, including One Love Organics, Ursa Major and Ere Perez. "Where we cut back very slightly is on the body section, but I don't think that people are going to really notice," says Foley. She wouldn't divulge the exact cost of opening the New York store, but shares the  price tag wasn't far off the price tags of Follain's stores three times the size elsewhere in the country.
Makeup application appointments will be an important component of Follain in New York, where the small footprint doesn't allow for the packed consumer events possible at the rest of the retailer's locations. Instead of big events, Foley is concentrating on encouraging meaningful one-on-one interactions in the store similar to those that occurred at Follain's Fivestory pop-up and resulted in repeat customers.
"The focus of this store is cultivating these deeper customer relationships," she says. "To that end, we'll be driving new customers with appointments. People have even started to use the makeup appointments to book skin consultations. Women are literally coming in and dumping their entire bag."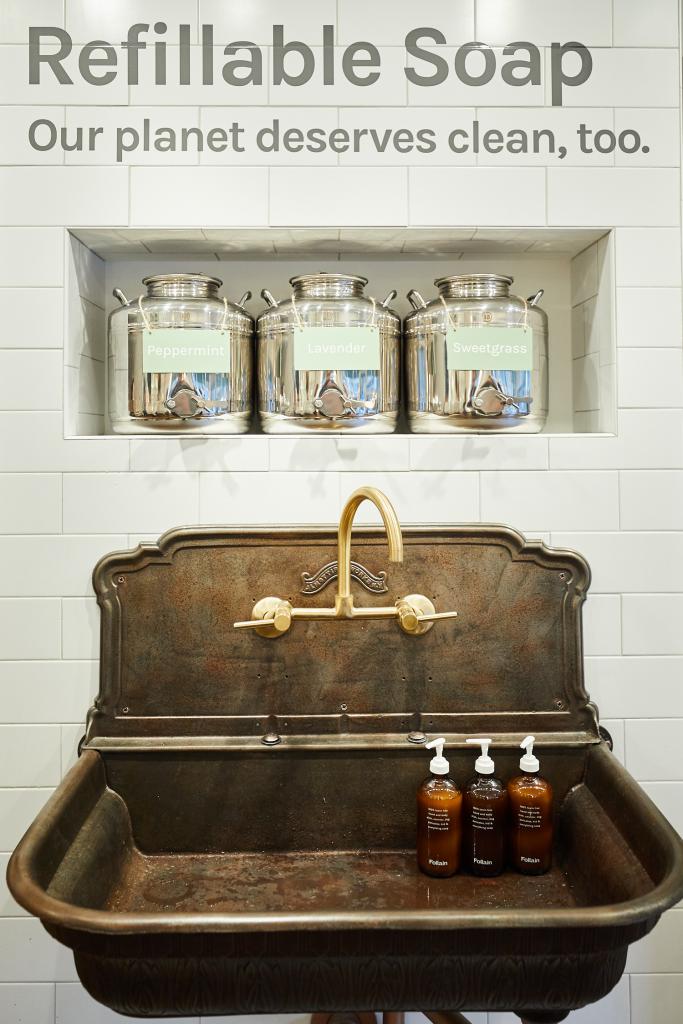 Women seeking guidance as they switch from traditional beauty products to clean alternatives are Follain's bread and butter. To assist them, Foley has designed stores to maximize discovery and education. "We set up the store to make it as easy as possible for customers to find the best products for their skin," she says.
Inside Follain, a drool-worthy bathroom installation is meant to tip off customers exploring clean beauty that its upmarket products are effective. Foley explains, "We want to elevate these products. There's still so much back and forth about do these products work, 'Do I still need my retin-A? Do I still need my La Mer?' We want to prove to New Yorkers that these are luxurious, highly effective products and, hopefully, the atmosphere we've built will help do that."
Follain won't be the only retailer vying for the dollars of Manhattan's clean beauty shoppers. It joins CAP Beauty, Credo and The Detox Market on the downtown shopping scene. The four retailers all have locations clustered below 14th Street. However, Foley asserts their offerings are varied enough to avoid saturation.
"All of us clean beauty retailers have found [our] own niche within clean beauty," she says. "Some of the stores are very big, and they do tons of events. Some of them are much more focused on ingestibles and the food side of it. We go really deep on education. We're more focused on skincare, and we're definitely developing that loyal fan base. That's something that's very different about our store compared to the other stores."