Lesley McIntosh Returns To The Beauty Industry To Spotlight Indie Brands
Lesley McIntosh couldn't shake the beauty industry. While occupying marketing and branding posts at L'Oréal and Procter & Gamble, she put her stamp on personal care aisles by shaping Gillette Venus, and L'Oréal Paris Age Perfect and Men's Expert products, but left the pampering business behind to venture into the telecom and Internet startup worlds. It wasn't a clean break, though. McIntosh peeked longingly at beauty merchandise in stores and kept tabs on the rising indie beauty scene. In August, she decided to launch e-commerce destination Luvi Beauty to showcase rising stars on that scene and dive back into the beauty waters. "My background in brand marketing gave me the confidence to know that I could do this," she says. "As a brand manager, you truly manage a business from strategy to P&L and new products to forecasting. I've also worked with retailers on various initiatives, and I've met with many retailers to present strategic plans for the businesses that I've managed. I bring all of these experiences with me as I grow Luvi Beauty." Beauty Independent talked with McIntosh about her corporate background, impressive spreadsheet, customer profile and the importance of brand exceptionalism.
What's your career path been like?
By day, I'm a full-time brand marketer. I've been in brand marketing for 15 years, 10 years of that in beauty and personal care at L'Oréal and Procter & Gamble. I was an undergrad financial major, but an internship at an ad agency prompted me to go into brand marketing. I left the beauty industry about four years ago and went to work in telecom. It was a total departure, but a good career move. I was in a role outside of beauty, but interest in beauty never left me. When I would go into stores, I would look at the products I launched. I would read beauty magazines. I was then laid off from my job, which ended up being a good thing. It allowed me to attend events and network. At those events, I started to see what was happening in indie beauty. I was intrigued by all the new brands out there and was amazed by how well produced they were even though they were emerging. That gave me the idea to create a platform for indie beauty brands.
What's your day job?
I am currently vice president of marketing for Neture Inc., an early stage Internet startup. We launch in 2018. Neture is a socially-driven company whose primary mission is to close the digital divide in the United States by offering more affordable high-speed internet. There are 30 million Americans without high-speed internet in the home. Lack of broadband in the home impacts school-aged children. It also can limit career and development opportunities for adults. Although a departure from beauty, there are marketing and strategy learnings from my Neture role that I've applied to Luvi and vice versa. Both are new brands seeking to gain consumer consideration, trust and loyalty. I have also learned a lot from Neture's founder and CEO Marlin Jenkins in terms of how to build a business and establish meaningful relationships along the way.
What is Luvi Beauty's mission?
Luvi Beauty curates high-quality, high-performance brands that just happen to be independent. Luvi makes consumers aware of them. It's emerging beauty discovered. We are primarily in skincare right now, but I hope to get into other categories. Skincare is an area of strength for me because my background is in skincare.
Where does the name come front?
The name only means something to me. It's the combination of the first two letters of my parents' names. My father, who is deceased, his name was Luther, and my mother's name is Violet.
What lessons do you draw from your time at large beauty companies to build Luvi Beauty?
L'Oréal is a great training ground for being in the beauty industry. It's the biggest beauty company in the world, and it's a really innovative company. L'Oréal takes risks and is willing to fail. It's hard to take that approach when you are a bootstrapped company because every dollar counts, but I try to bring that to what I do. In addition, it's about being able to evaluate textures and products, and being on trend. With the P&G experience, I learned about tapping into consumer insights and appealing to consumers from an emotional standpoint.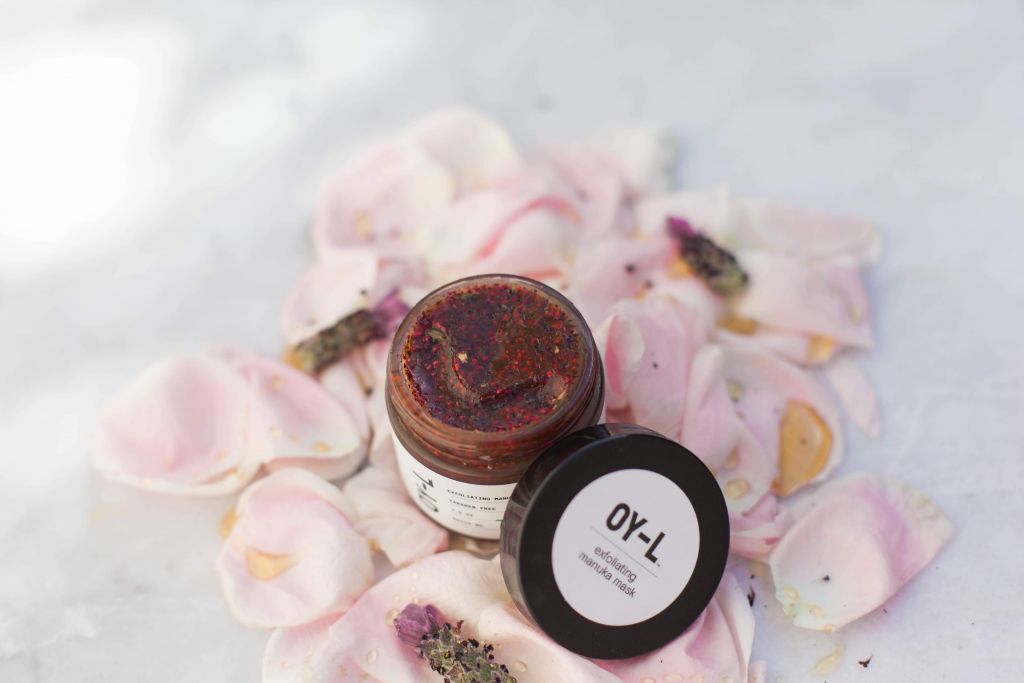 How do you discover brands?
I subscribe to many publications and attend a lot of events, and I'm always researching. Every time I read about a brand or see it on social media, I put it into a spreadsheet. I have a spreadsheet with at least 200 brands across different categories. When I was ready to court brands, I reached out to a few at a time. I was nervous. CircCell, OY-L and Sibu were the first three brands to partner with me. When I went to IBE in August, that's when I struck partnerships with other brands. I'm always finding ways to connect with brands, but I have to stop a bit and focus on driving traffic to the site.
What sort of brands are a fit for Luvi Beauty?
I focus on prestige brands. Although I have a lot of brands with naturally-derived ingredients, that's not necessarily a requirement for Luvi. I consider the total package of how a brand is marketed. I look at product positioning, how products look, how they are presented online and the efforts the brands are doing to build themselves up. When I talk to the founders, I gauge their level of excitement. The industry has exploded and it's easy to launch a brand, so there's a lot of brands that look and sound alike. I try to get brands with a different point of view and clear positioning.
What do you mean by a different point of view?
When I went to IBE, I would go up to a lot of tables and ask about the brands. They would say, "I'm natural and organic." At this point, every brand seems like it's natural and organic. I have Teadora on my site and, at IBE, the founder talked to me about the fact that she's originally from Brazil and the brand is inspired by the Amazon. That's what sold me on the brand. Another thing is claims. There is a lot of feel good out there and not a lot of hard claims. Especially when you are talking about natural and organic beauty products, people are skeptical about how they work. When someone is looking for anti-aging and clear skin benefits, they want to know that the products work. In this industry, there seems to be a walking away from claims and efficacy.
How many brands do you have currently, and what are some bestselling brands?
I have 13 brands now and three more in the pipeline that I'm going to launch in the next couple of weeks. Dope Naturally is doing well, and also OY-L, CircCell and Teadora are doing well. Nuvesse has gained a lot of traction on the site, too.
What is your top beauty category by sales volume?
It's about 90% skincare. I'm actively looking to go into new categories. I'm going into cosmetics and hair care next. I've been starting slow because I want to deliver good customer service. So, I don't want to spread myself too thin.
How do you prefer brands pursue Luvi Beauty?
Some brands have reached out through Instagram, which is great. I have created a brand submission page on my website at https://luvibeauty.com/pages/brand-submissions. I thought I would make it easier for brands. If they submit the form, it's helpful for me because I ask for information that I like to receive from them.
What's the key to a brand developing a long-term relationship with you?
It's a willingness to partner on joint promotions and share assets. The brands I have worked with have been great partners from the outset. They share images, and keep me updated on new products and discontinuations. I have brands that let me know when they've been in a publication. The validation from media outlets is important, and I update my site accordingly.
How's business been since your launch?
It's challenging to build awareness because I'm a new brand and I have new brands on the site. For the first couple of months, I was building content, and I didn't kick off marketing activity until October. I'm starting to get more traffic and getting people to convert at a higher rate is my biggest goal for q4. Going into 2018, I want to have strong go-to tactics that I know will drive business growth, so I can exploit those in a bigger way.
Who is the Luvi Beauty customer?
It's too early to tell. My profile is evolving. My target is between the ages of 25 and 55. She's a woman looking to improve her skin and is looking for the latest innovations. She's become more educated in terms of ingredients. Natural and organic stories appeal to her, but she's not necessarily tied to that. Especially as she gets older, her skin is becoming more important. As I bring on cosmetics, though, I may bring in a younger customer.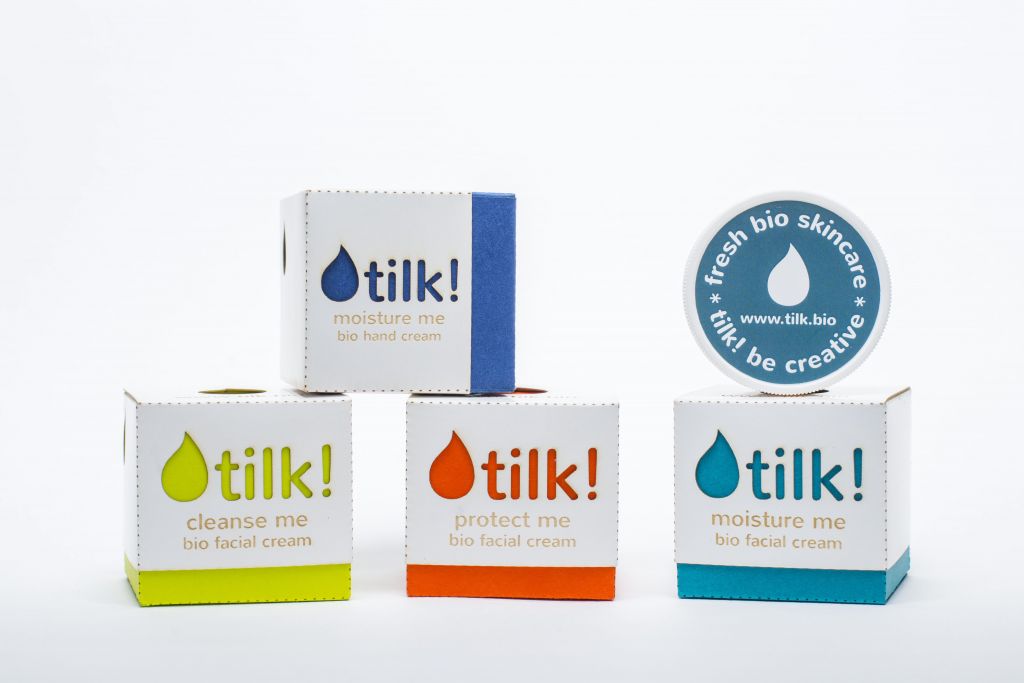 How long does it take a brand to get on the site once you've picked it up?
Initially, it was quick, then it started to become a little overwhelming. At first, I would get a brand and have them on the site in a week or two. Now, it's probably going to be at least a month. The more I add brands, the longer it will take.
You recently kicked off a rewards program. What are the specifics of the program?
For every dollar you spend, you earn a reward. When you first open an account, you automatically get 75 points and you earn 50 points per referral. At 100 points, you get $5 off and, at 200 points, it's $10 off. There are also birthday rewards, and I plan on doing exclusive promotions and giveaways. I make it easy for you to build points, and I allow you to earn points on shipping and applicable taxes. A lot of places don't necessarily do that. I want to be competitive and have people know their business matters.
What's your take on discounting?
I have brands that are sold in prestige outlets. I understand they don't want their brand to look like it's part of a fire sale. Brands have MAP [minimum advertised pricing] requirements, and I make sure I'm respectful of those requirements. In general, I don't believe in deep discounts and won't go below a certain point when it comes to discounting. Yes, I will offer some discounts because I have to be competitive, but I want the reward program to give consumers the value they're looking for.
What early changes have you made to Luvi Beauty?
I recently added Korean beauty to the site. It's important to be in that space. Those products have great followings and the consumers that come for them will check out other things that I have on the site. I also added a wish list. I'm getting to the point where I have return visitors. People are coming, but they may not want to buy right now. Using the wish list, I can see the items they're saving, and I can promote them in my newsletter.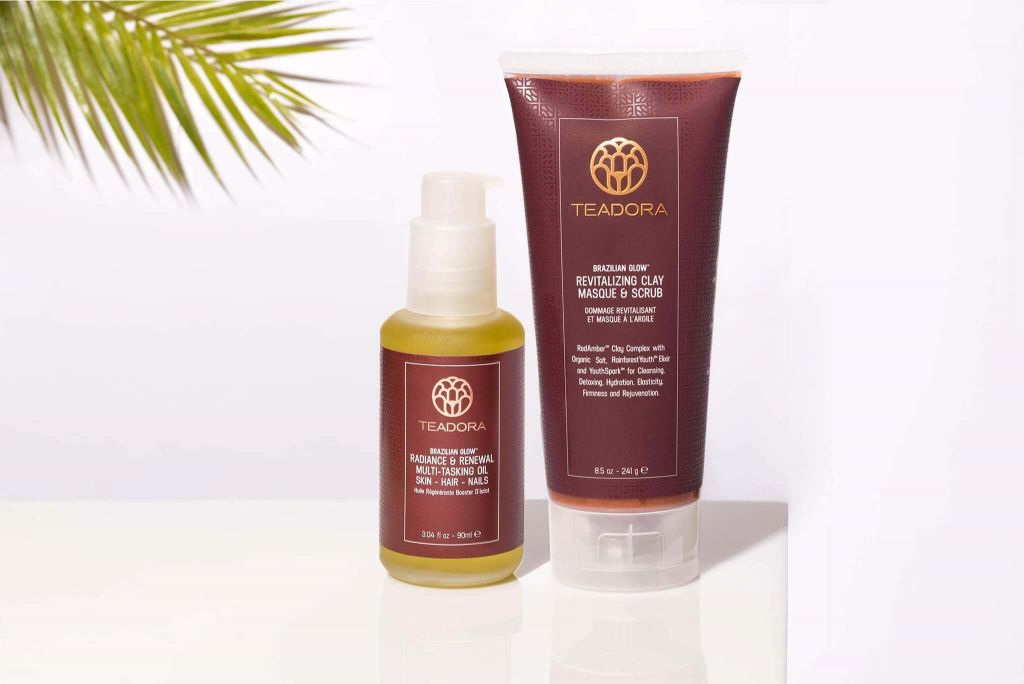 You are beginning to step out and be the face of your site. Why are you opting to do that now?
I have a reason to be here and do this because I come from the beauty industry, so I think it's appropriate that I represent the site. Going forward, PR and influencer marketing are going to be important for me. Also, I really want to step outside of the digital world. I'm going to test direct mail and events. On Instagram, there is so much content that I believe I have to get out of that space. I can have it as a complement, but it can't be the only outlet where I focus on marketing efforts.
How are you able to manage Luvi Beauty and work full-time at Neture?
Right now, there is greater flexibility with my current role simply because I work remotely most of the time. Prior to Neture, I spent two hours per day commuting. Now, I have those hours back, and I've chosen to use most of this extra time to focus on Luvi Beauty plus nights, weekends and vacations. Is it easy? Not at all.  I've made a lot of personal sacrifices over the past year, but I'm very passion about Neture's mission as well as Luvi Beauty's growth.