Sexual Wellness Brand Maude Closes $5.8M Series A Round
Stylish intimacy brand Maude has closed a $5.8 million series A round led by early-stage beauty and wellness fund True Beauty Ventures.
Along with True Beauty Ventures, participants in the round include Aesop and The Body Shop parent company Natura & Co's new venture capital fund Fable Investments, entertainment company William Morris Endeavor, and True, backer of Bleach London and Warpaint. It brings Maude's total funding to $10 million raised over four rounds completed since the brand's April 2018 launch and makes founder Éva Goicochea one of only 15 Latinx women to secure more than $7 million in VC funding. Among Maude's previous investors are Tune House Capital, Outbound Ventures, Vice Ventures, Patina Brands, Benjamin Millepied and Steven Alan.
Cristina Nuñez, a beauty industry veteran who founded True Beauty Ventures, the emerging growth fund from True Beauty Capital, last year with Rich Gersten, has been looking at the sexual wellness space for a while. "I knew it was so ripe for, not just disruption, but a reframing of the category. We met with probably seven or eight different brands, and Maude kept popping up at the top of our list," she says. "[Éva is] a founder with vision and passion who was so thoughtful about understanding her role in developing this category and what she envisioned for Maude as a broader play, not just about sexual wellness, but truly about modern intimacy." Maude is True Beauty Ventures' sixth investment. Other brands in TBV's growing stable include Crown Affair, Feals, and Kinship.
On top of cash, the raise deepens Maude's bench of advisors. Nuñez and Fable's Paola Felipak will join Maude's board, which is now all female and majority Latina. Last year, Maude announced actor Dakota Johnson joined it as co-creative director. Additional advisors are Anna Sedgley, former CFO of Dow Jones, Gene Han, former VP of new ventures at Target, and Jennifer Conti, MD, an OB/GYN at Stanford University School of Medicine and co-author of "The Vagina Book."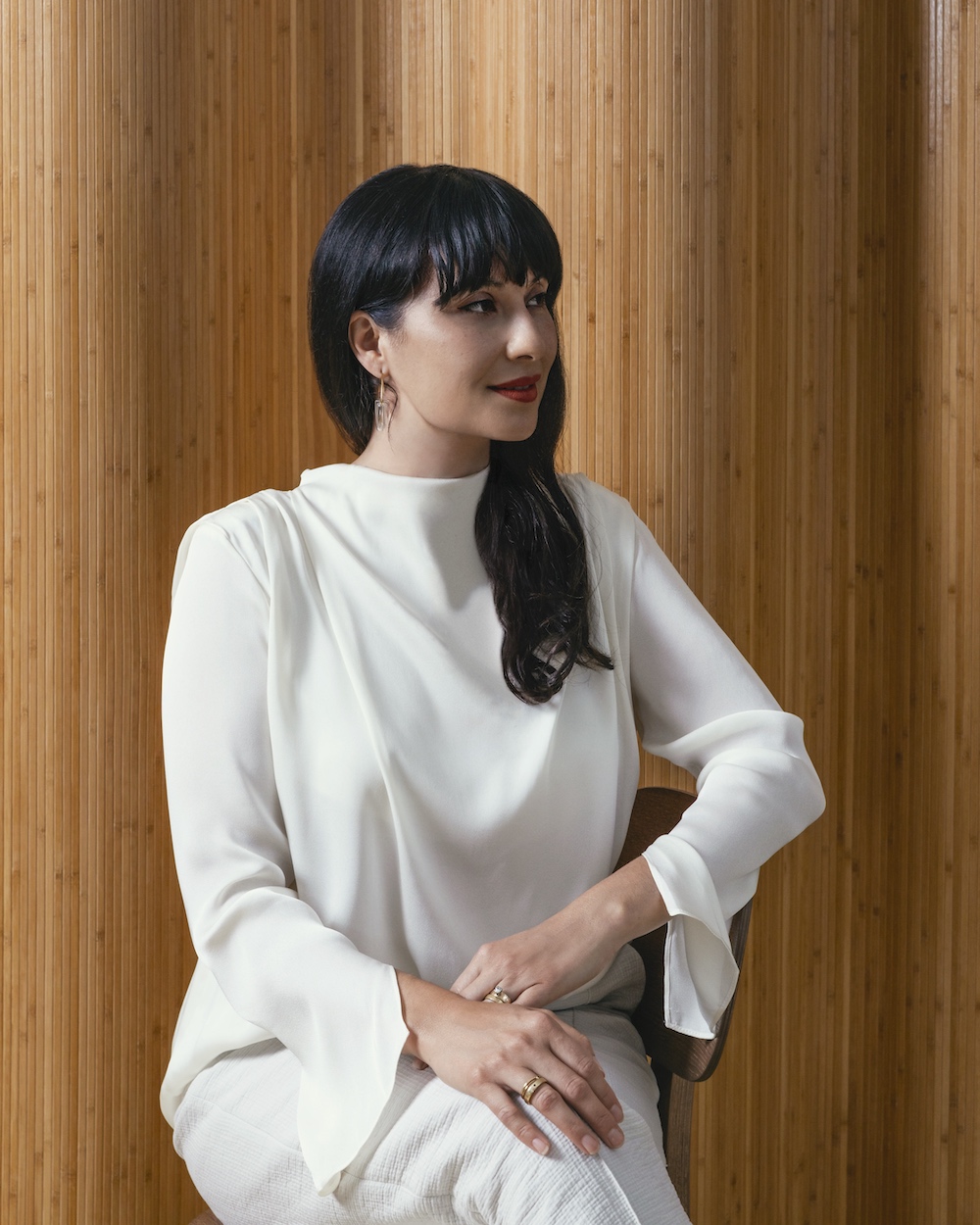 The funding will go toward expanding Maude's team, currently comprised of six people, and building out the brand's product offerings and content platform, wittily dubbed The Maudern. Maude's products span pleasure, sexual health, bath and body, and personal care. It has condoms, vibrators, lube, candles, body wash, bath salts and more ranging from $10 to $45. While its direct-to-consumer channel is robust, the brand has secured retail distribution at Nordstrom, Verishop, Standard Dose, Revolve and Bloomingdale's. It will soon launch at Canadian lifestyle retailer SSENSE. The company reports that it expects its revenue to grow over 200% this year. It's drawn 25,000 pre-orders for its bestselling Vibe, a three-speed personal massager priced at $45 that's available in four tasteful neutral tones. 
Maude's muted color palette stands in stark contrast to its competitors in the pleasure space that offer sherbert-colored sex toys that seem tailored to younger female consumers. Goicochea says she's committed to Maude eschewing the "tired, gendered tropes of how to sell sex. Through accessible design and fair pricing, we're here to set the new standard in the category. We stand out as the only company that focuses on modern intimacy for all people." 
Maude's retailer mix highlights its unique position bridging sexual wellness, personal care and lifestyle. "One pattern that we're already seeing is the fact that we're starting to get positioned right next to beauty, if not in beauty, which is interesting," says Goicochea. "We are reaching as many audiences as we can with what the merchandising looks like at the moment. I'm excited to see that happen because I think that, as we're in different kinds of retailers, you see this general acceptance of the category, which it should just be. It should resemble every other part of personal care."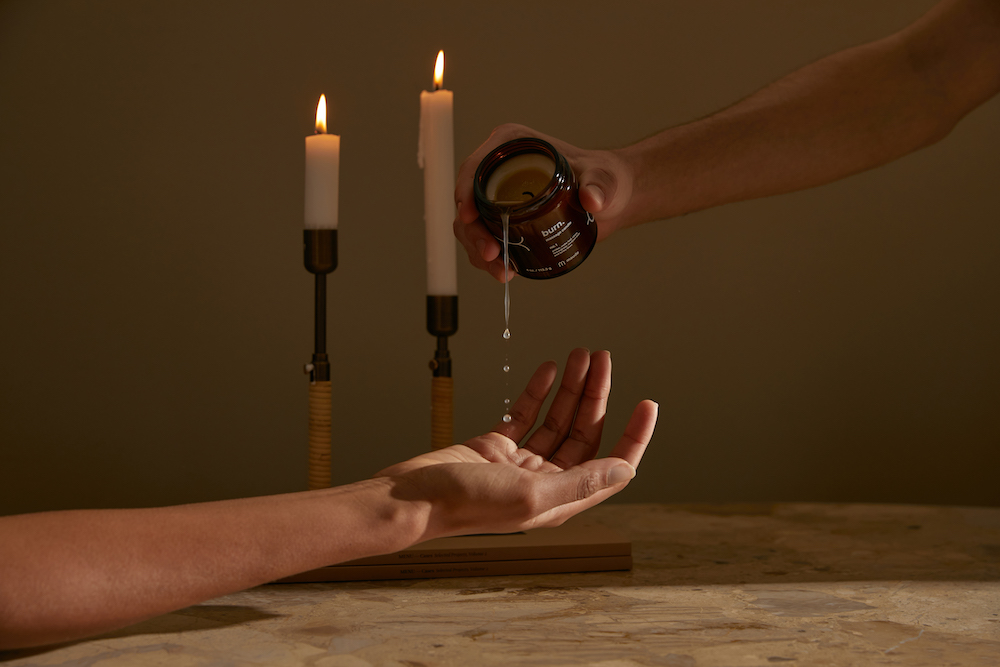 As funding flows into the sexual wellness category (Beauty Independent has reported on 10 deals in the last year, including sex toy and device makers Dame and Joylux, intimate care market place Bloomi, and CBD-infused intimacy product specialists Foria and Quim), the question of scale and exit strategies are inevitable. Given the restrictions placed on sexual wellness brands in the digital space due to social media advertising policies—the primary means of customer acquisition for brands today—those questions aren't easy to answer.
Goicochea is clear she's interested in fostering a long-term business and has been careful to choose investors that are aligned with her steady strategy. "I'm not comfortable building a business that was meant to burn cash," she says. "I think the reality of VC is that it's not always in alignment with building a solvent business. We've been super lucky to have investors who not only take the risk of investing in the category, but also have never pushed us to grow at all costs because they recognize the challenges." 
She continues that Maude hasn't faced as uphill of a climb as some brands in the category, thanks to a product selection that extends outside of sexual wellness. "We can advertise on Facebook, we advertise on Instagram, but that doesn't mean that we want to. That's not normally where you find the right consumer," says Goicochea. "So, we try to take a more thoughtful approach and think about the longevity of the brand. We're trying to think critically about who are the right partners for us. Who are the investors that believe in the category? It's a really well-rounded group, and they all sort of take the same approach."
Nuñez is in agreement with Maude not rushing toward a quick exit or worrying about what that exit might look like. "Rich [Gersten] and I have been going back and forth on another opportunity that we're looking at and trying to think of what the exit scenario is for this brand because it's one of those that also straddles a couple of different categories," she says. "He said, 'One thing I learned early in my career is to build a good business and brand and product that people love, then exit is never an issue.' I think, honestly, the same can be applied here. Eva is a brand builder and someone who has a vision for what she wants the brand to become, who clearly articulates that to as many consumers as possible in a very succinct and easy to understand way. That's her north star."