Spark Beauty's Launch Is Celebrated With Soirée And Showroom In London
More than 100 beauty editors and influencers packed The Hospital Club in London on Thursday to get up-close looks at Spark Beauty, a collaboration between Feelunique and Indie Beauty Media Group bringing North American independent beauty brands to European e-commerce shoppers.
The collaboration involves 20 brands across the skincare, body care, fragrances and color cosmetics categories that went live on the giant U.K.-based e-tailer's website last month. To celebrate its launch, an intimate showroom was created in Covent Garden to showcase a dozen of the participating brands, including Cannabliss, No B.S., The Sage Lifestyle, Pistaché Skincare, Le Prunier, Clove + Hallow, Teadora, Reina Rebelde, O'o Hawaii and Innersense, during an invite-only soirée.
"It is a great way to introduce these upcoming brands to journalists and influencers as they are great advocates for our customers. It is also important to think about the customer and offer events such as these for them to try and test the products," says Nigel Lawmon, commercial director at Feelunique. "Our pop-up showroom allows firsthand beauty advice direct from our supporting founders, mini treatments to try the product and exclusive sampling packs."
Influencer Raquel Mendes spent over an hour playing with Spark Beauty products and talking to the people behind them. "I hadn't heard of these brands and, as a beauty blogger, to find so many new exciting brands is really refreshing," she says. She adds, "It's really cool getting to know these small independent companies and talking to them one on one."
Blogger Aysun Yeter was amazed by O'o Hawaii. "It just looks like nothing you would find in London. It's organic and simple and beautiful," she says, pointing to the new brand's Golden Nectar and Birdbath as standout products. Clove + Hallow's foundation shades, No B.S.'s Retinol Night Cream and Pistaché's Hydrating Pistachio Body Butter also made big impressions on the media.
The Spark Beauty assortment will be updated four to six times a year with brands sourced from Indie Beauty Expo, which is held in New York, London, Los Angeles, Berlin, and Dallas. The aim is to keep the merchandise intriguing for millions of Feelunique shoppers, most of whom are under 35-years-old. Spark Beauty is making its debut with brands previously unavailable in the EU.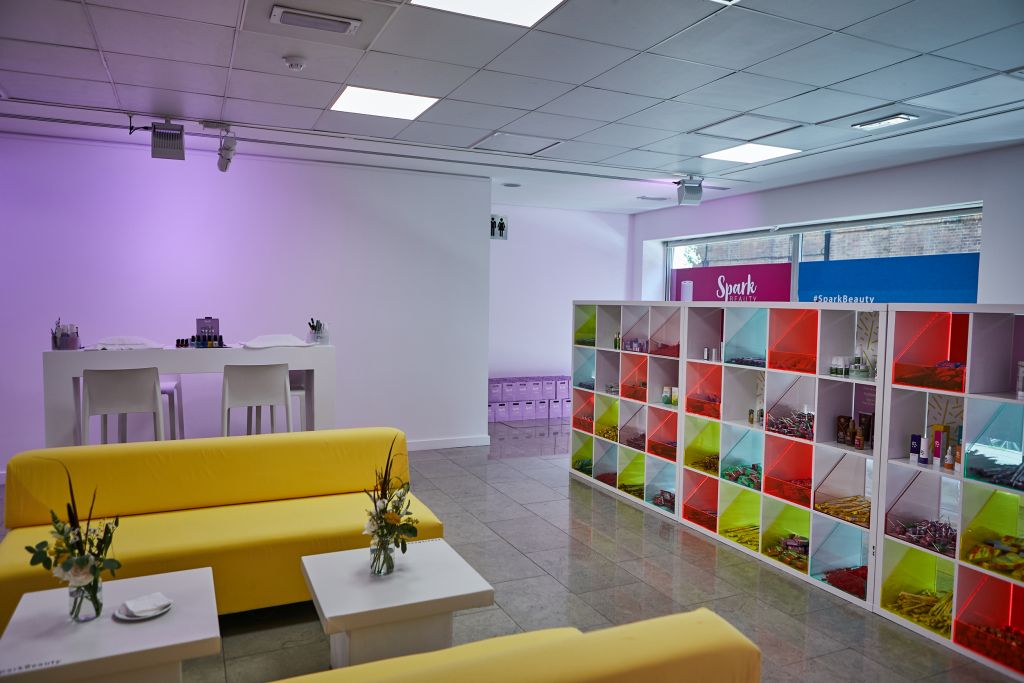 "It's a diverse collection of brands, each one has a different story, a different product type," says Nader Naeymi-Rad, co-founder of IBMG, producer of the largest professionally-curated expos of independent beauty brands. "I think that reflects the diversity of innovation coming from independent brands. And with the founders being here, their passion, authenticity and ability to really tell the full story is really special." He notes Feelunique's partnership with IBMG is ongoing and expected to evolve. Naeymi-Rad teases, "This is a beginning of something new, and there's going to be more of it."
Allison Taylor, co-founder of Le Prunier, maker of the hit Plum Beauty Oil, has confidence in IBMG to pull together a covetable array of brands for Feelunique. "We were really excited because Indie Beauty Expo has been such an amazing partner to us, and we really wanted to launch in the U.K.," she says. "This is a great collection of brands, and we knew that whatever was being executed was going to be done extremely well. We put the faith in IBE, and we're just so excited to be a part of Feelunique."
Feeling left out? Don't fret beauty lovers, the Spark Beauty showroom is open to the public today from 10 a.m. to 6 p.m. Consumers stopping by will be able browse products from the collaboration, chat with brand founders, and put together gift bags in between complementary makeup touch-ups and nail-art services.