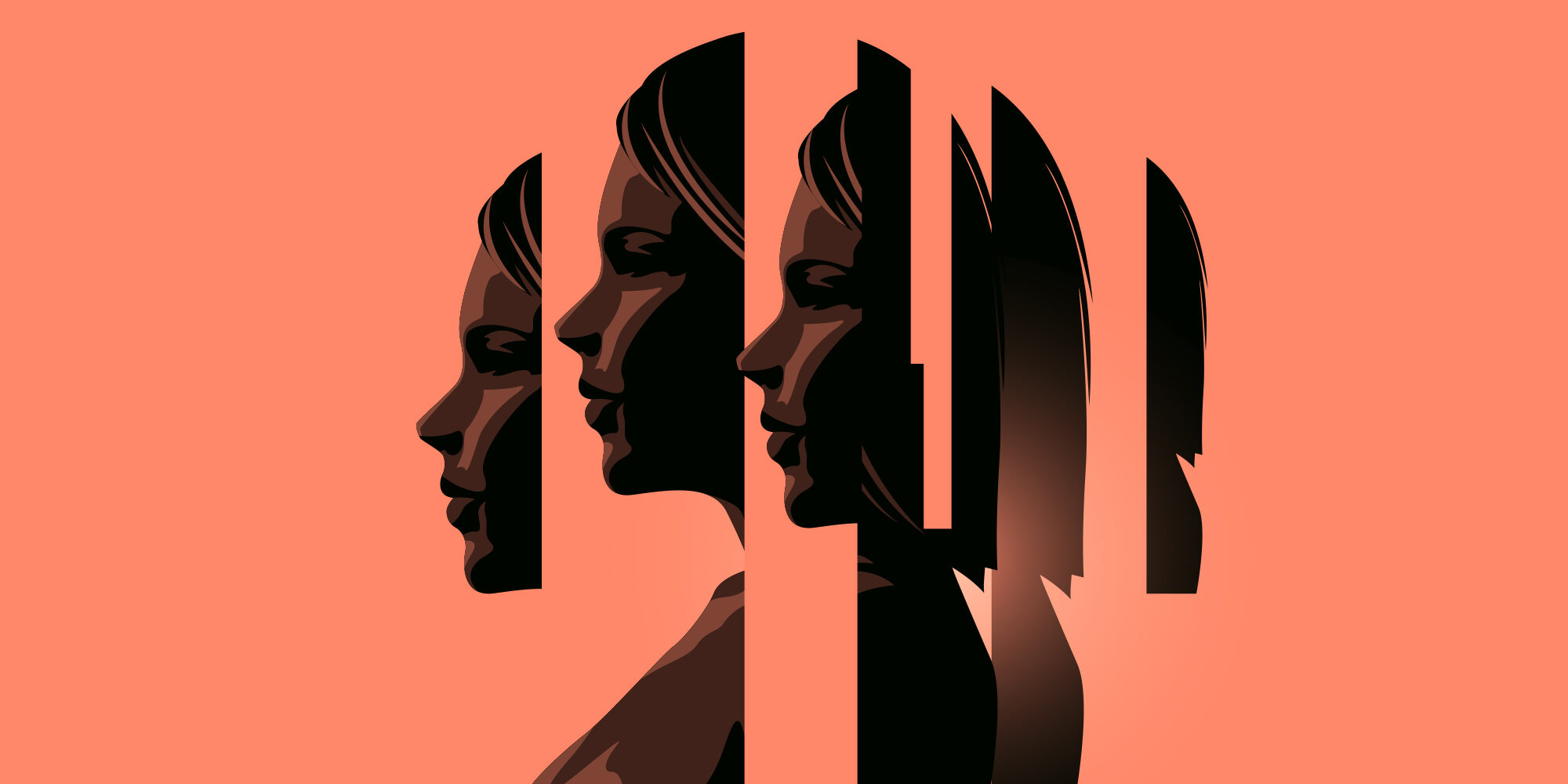 How Beauty Brands Are Responding To Mental Health Struggles Exacerbated By The Pandemic And Ongoing Racial Inequities
Almost exactly a year into the coronavirus public health crisis that's limited human interaction, damaged the economy and ballooned the daily burden on women, the toll on mental health has reached epidemic levels.
According to a data collected by the United States Census, four in 10 adults in the country are dealing with symptoms of anxiety and depression, up from one in 10 adults prior to the pandemic. The Kaiser Family Foundation has found roughly a third of adults are having sleeping and eating difficulties as a result of mental health strain.
In the beauty industry, where self-care has been the big buzzword over last few years, the current challenges have increasingly inserted mental health care into the discussions brands are having with consumers. "It's a huge opportunity in wellness and in beauty," said Melisse Gelula, co-founder of digital publication Well+Good. Along with beauty industry veteran Corey Huggins, founder of multicultural beauty think tank Ready to Beauty, and journalist Kirbie Johnson, co-host of the podcast Gloss Angeles, she participated in Beauty Independent's In Conversation webinar last Wednesday.
The numbers bear out Gelula's assertion. The global health and wellness industry is expected to advance at an annual compound growth rate of 4.1% to register $4.24 billion in revenues by 2026, per a projection from Research and Markets. The Global Wellness Institute estimates the worldwide mental wellness market spanning sleep, nutraceuticals, self-improvement, meditation and mindfulness, among other categories, is worth $121 billion.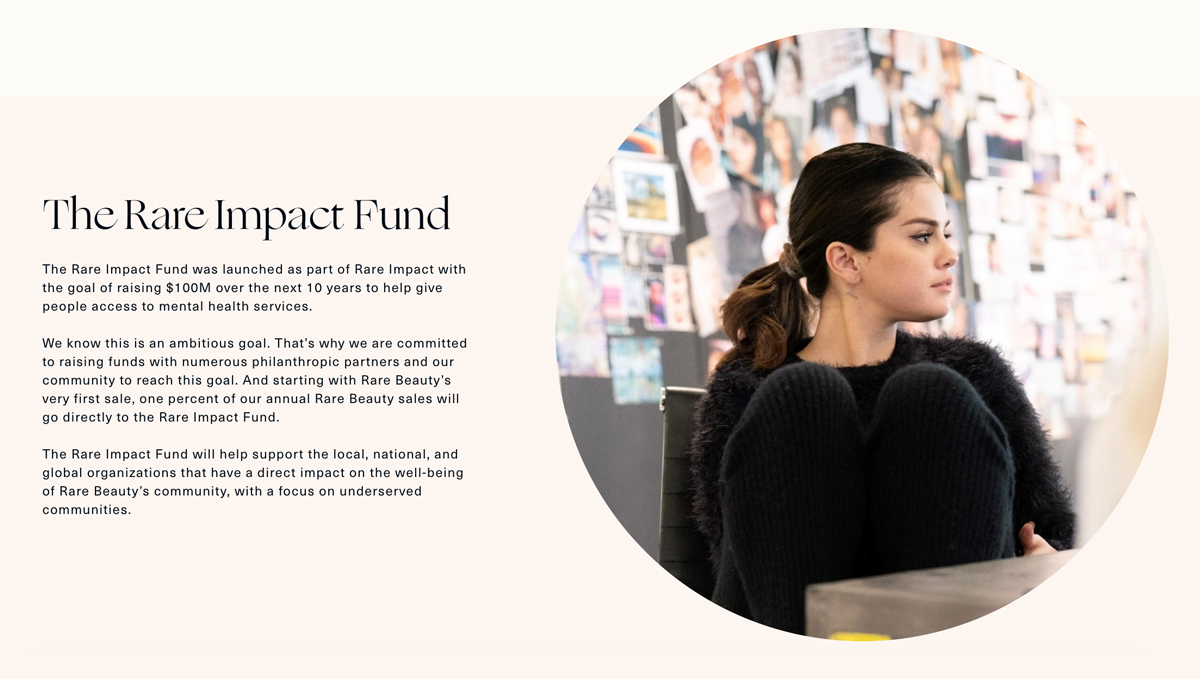 Huggins, Gelula and Johnson are proponents of beauty brands speaking to the mental health concerns of their audiences in ways that are real, relevant and relatable. "For beauty, an industry that's all about look good, feel good, I think we could really be at the forefront of making this more mainstream," said Huggins.
A growing group of beauty brands is addressing mental health. The skincare brand Selfmade designs its products through the lens of mental health and pairs them with an app called CommonRoom that informs users about therapeutic concepts that bolster their emotional aptitude. Topicals, another skincare brand, dedicated a portion of sales from its limited-edition Bling Velour Zip-Up to the Black mental health organizations Sad Girls Club and Fearless Femme 100. Gen Z-focused skincare player Bubble donates 1% of sales to organizations supporting teen mental health.
Launched in November last year, actress and singer Selena Gomez's makeup brand Rare Beauty is on a mission to upend unrealistic standards of beauty. Gomez, who's been outspoken about her personal battles with bipolar disorder, anxiety and depression, has turned the brand into an advocate for reducing the stigma associated with mental health struggles. Through The Rare Impact Fund, Rare Beauty has committed to raising $100 million over the next 10 years to provide people access to mental health services.
The prevalence of mental health issues opens up opportunities for beauty and wellness companies to engage in the search for answers in collaboration with specialized organizations. Miraval Resorts & Spas, for example, has partnered with National Alliance On Mental Illness, a nonprofit driven to build better lives for the millions of Americans affected by mental illness, on a series of events concentrating on the intersection of mindfulness and mental well-being.
Of course, the pandemic isn't the only societal catastrophe weighing on people's mental health lately. The mental health ramifications of ongoing systemic racism are extensive. After the summer of racial reckoning last year, the beauty industry has begun to come to grips with them. SheaMoisture has explored the mental health of Black men in its #MyStoryMyPower docuseries featuring a dozen Black men from different backgrounds.
Following the Black Lives Matter protests in the wake of the killing of George Floyd, Gelula emphasized, "It's no longer a question of should brands be political." She elaborated, "The beauty industry was forced to confront what we haven't been good at before, inclusion and diversity."
"People don't buy products, they want to join movements."
Performative activism won't cut it. "I think the zeitgeist around Floyd and the economic restructuring around that, where we put white American business on notice and said that you're no longer going to capitalize and make this an economy that's driven by our dollars, will have lasting effect because we're going to make it [have one]," said Huggins.
Johnson said consumers will be holding beauty companies to account for their vows to improve diversity by checking to make sure they've hired women and people of color in leadership roles. In particular, retailers will be evaluated to confirm that they've added Black-owned brands. Chains such as Sephora, Macy's, Bluemercury and Bloomingdale's have taken the Fifteen Percent Pledge promising to devote at least 15% of their assortments to Black-owned brands. Designer Aurora James spearheads the Fifteen Percent Pledge campaign.
"I was just talking about Becca Cosmetics, and many people even outside of the beauty industry said, 'I decided to take a look at the leadership at Becca, and everybody at the top is white,'" said Johnson, referring to the Estée Lauder-owned makeup brand that's closing in September. She continued, "It kind of makes sense why their complexion products didn't hit home with a lot of the people that they were trying to reach in younger generations."
Gelula and Huggins foresee beneficial changes to the entrepreneurial pipeline in the beauty industry from amplified funding for a diverse array of brand founders. Huggins said, "People don't buy products, they want to join movements."
Gelula expects the concept of transparency to be redefined to encompass every aspect of a brand, not merely ingredient labeling and sourcing. She said brand founders' values will be put under a microscope. If they don't align with consumers' beliefs, Gelula predicted brands could lose sales. She asked, "What does a mission-driven beauty company really mean? Can it be mission-driven if it's exclusionary? What does it mean if it doesn't take into account social justice and white supremacy?"
As for the state of the beauty products business in 2021, Huggins prophesied brands will be searching for alternative avenues of distribution, whether they're reinvented retail environments inside fitness studios or entertainment hubs. Johnson declared science-backed skincare is having a moment as consumers become more skeptical of marketing jargon and push for clinical studies to back up claims. She said, "We've had these strong scientific voices on the news in the last year, it's trickled into the conversation. Especially for people who care about skincare, wellness and science go hand-in-hand."