Delivery Services Offer Indie Beauty Brands A New And Accelerated Way To Reach Customers
During the pandemic, DoorDash, Grubhub and Uber Eats exploded—and it wasn't long before beauty brands realized they could piggyback on the delivery companies' speedy services to promptly put lipstick in the hands of people satisfying their dumpling cravings.
In May, Estée Lauder became the first beauty company to enlist with Uber Eats. In October, Estée Lauder-owned MAC Cosmetics teamed up with Postmates to offer same-day delivery a month before Uber acquired Postmates for $2.65 billion. Coty has a deal with Gopuff to disperse products from Cover Girl, Rimmel and Sally Hansen within minutes, and Sephora has inked a partnership with Instacart for delivery and pickup.
Following the footsteps of beauty brands and retailers from big conglomerates, indie beauty brands are now finding their way onto delivery apps. Eighteen brands recently took part in a day-long program for the debut of Postmates Unlimited's Beauty on Demand service to deliver totes packed with beauty products curated by beauty experts at The Board to the doors of Angelenos for $375. Participating brands included Veracity Selfcare, Summer Fridays, Make, Naturium, Brown Girl Jane, Corpus Naturals, Osea and Necessaire.
"We love that Postmates wanted to bring the best in beauty to women in a way that fits with their lives: fast and easy," says Veracity founder Allie Egan. For Veracity, which features a saliva test that measures hormone levels and six skincare products, she continues, "Sales are, of course, of interest, but, beyond revenue, we just want more people to become comfortable with the concept of at-home testing and getting real data about their health. Partnering with Postmates enabled us to get our test kit, and the knowledge that comes with it, into so many more people's hands." She's looking into long-term partnerships with on-demand delivery services.
FastAF launched right before the pandemic and just in time for the digital shopping shift the health crisis stoked. The app has a hefty selection of brands across fitness, electronics, accessories, beauty and more. Kinship, Oui The People, Cocofloss, Bread Beauty Supply, Vacation, Crown Affair, KNC Beauty, Unsun, Bite, Ceremonia and Dr. Barbara Sturm are some of the 50-plus beauty brands available to order on FastAF.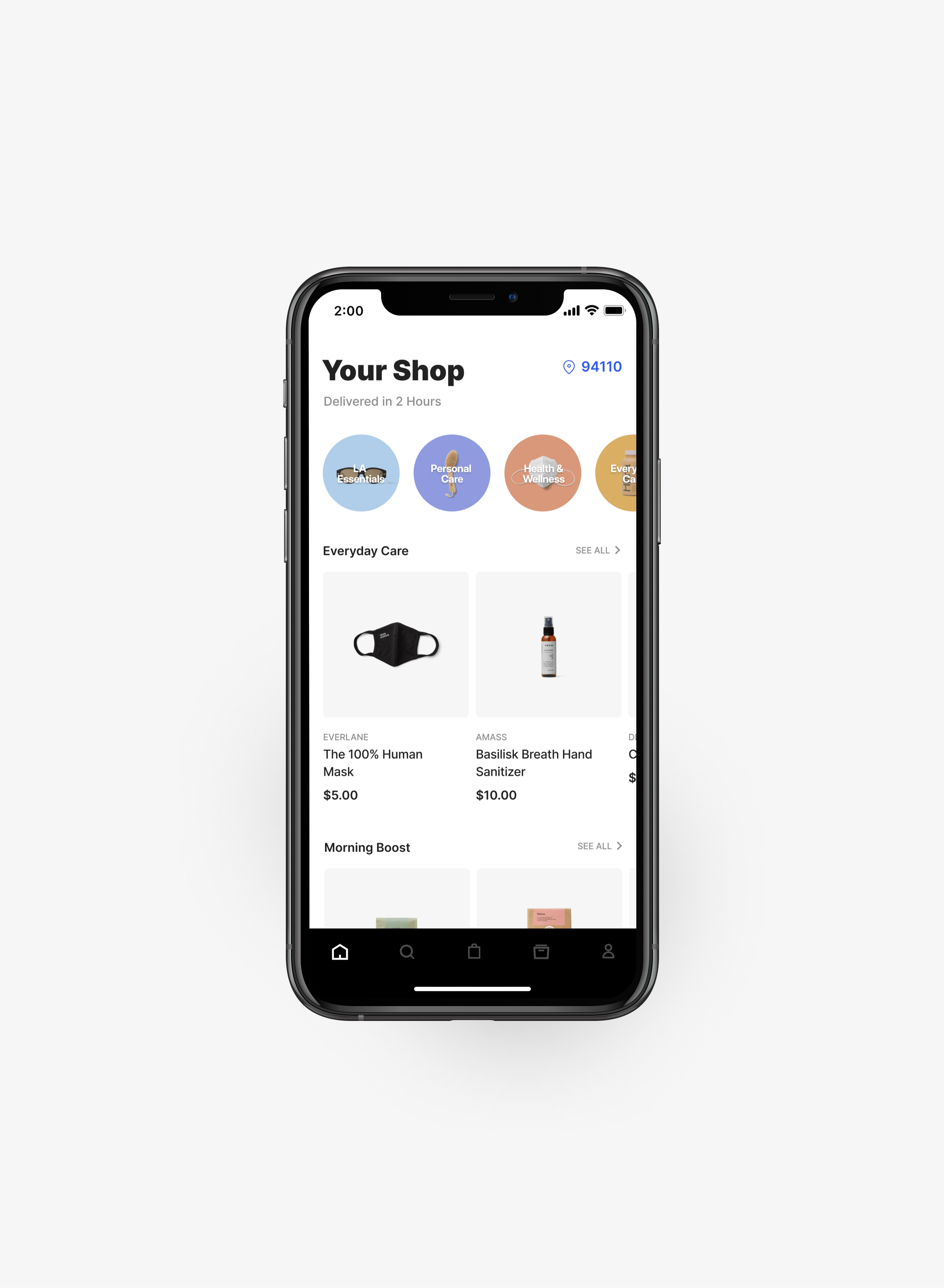 Denise Perez, head of brand curation for FastAF, says selecting brands is something of an art and science. The company creates an internal scorecard for each potential brand that considers brand sentiment, consumer demand, cultural relevancy, core audience, community impact and founder story. "It really helps us to stay accountable towards picking and selecting the best brands in the industry," says Perez. Among the bestselling beauty brands available on FastAF are Olaplex, Dieux and DedCool.
Ceremonia director of business Julia Gasser had been observing FastAF via its social channels and influencer partnerships before the company got in contac over the summer. "Once they reached out to us, it was clear that their team is set out to scale at an aggressive growth while providing the best value for customers, which is very aligned to our own values," she says. FastAF acts like a boost to Ceremonia's shipping and is a means for it to get to customers in key markets quickly.
"Especially as we have only started to expand our brick-and-mortar presence through our partnership with Credo, it's a great way to reach new customers who prioritize a same-day delivery," says Gasser. Similar to its counterparts, FastAF delivers items "in about two hours or less, oftentimes 30 minutes," says Perez. It's available in New York, Los Angeles, Miami and San Francisco, and partners with DoorDash for its deliveries.
Gasser viewed Ceremonia as an asset to FastAF's beauty assortment, where the brand didn't have a ton of direct competitors. "Their assortment was very underserved in terms of clean and accessible haircare and so, for us, it was truly a no-brainer to partner with them," she says. FastAF users can purchase Ceremonia's bestselling scalp oil, Aceite de Moska, and its Guava Leave-In Conditioner.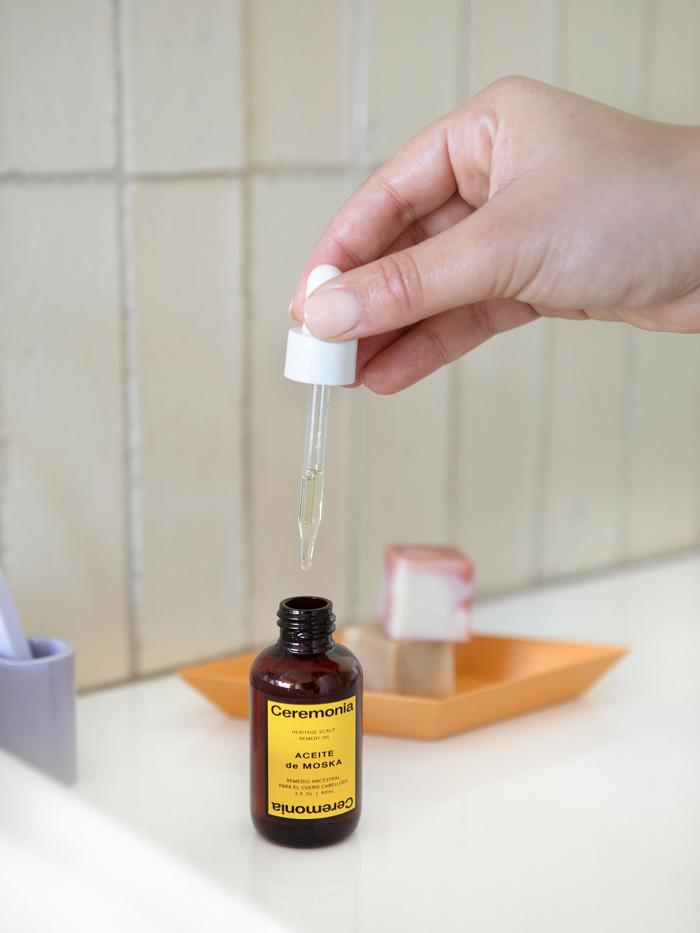 Gopuff soft-launched beauty in July 2020. A month later, the company reported beauty orders increased by over 200%. Its offerings span makeup and haircare as well as sex toys and beauty boxes. Skincare brand Atticus is launching with the delivery service in October. Founder Mike Fine says the decision to go on Gopuff came down to customer access. Gopuff serves more than one thousand cities across the United States. Atticus will be available in Philadelphia, Pittsburgh, Dallas, Houston, Chicago and Seattle. New York City and Los Angeles are up next.
"Gopuff has its pulse on the marketplace that we want to drive conversations about skincare with: Young adults and those in metropolitan cities," says Fine. "For example, when we were in college, we didn't have many options to find quality skincare products in town, and we all know skincare starts early." And, now, with store traffic still depressed as a result of the pandemic, delivery services can potentially compensate a bit for the lost exposure beauty brands are suffering from as shoppers skip stores.
Outside of meeting customers where they are, teaming up with delivery services can relieve smaller beauty brands of the monetary pressures retail sometimes come with. "Partnering with a known service helps indie brands reach lots of customers without subjecting them to the typical margins of wholesale," says Egan. "It's also a huge plus to partner with a company that knows logistics in and out so that we can spend our time focusing on what matters most: developing quality products."
FastAF operates with a consignment or wholesale model. "This is a true partnership where we connect one-on-one with the brand to see what works for their business model," says Perez. "We're equipped to support brands in this way because we offer a full-service commerce solution for our partners. We handle the products from beginning to end and, in turn, it allows the brand to focus on growing their business." The company works out of micro fulfillment centers, which Perez explains "allows us to be on the ground, very localized to each market, and cater the inventory and the products towards that. So, we are very conscious of space and volume, and figuring out what's right for the consumers at that moment."
Perez says FastAF is akin to a new kind of storefront. "We essentially act as a true partner in a sense where we're an extension of their sales channels," she elaborates. "And we're really working closely with them to grow their reach and their brand awareness." The company showcases brands inside its app, and on social media and email channels, and champions them to its influencer network. On top of that, it shares customer data and feedback with brands, Perez says, "so they're able to reconnect with their consumers, whether it's through their own platforms or just further improving their relationships through the FastAF consumers."
Six-unit clean beauty retailer The Detox Market tapped Uber Eats at the peak of the pandemic when people were unable to shop at its stores. "Uber Eats has an easy-to-use app that our clients already have at their fingertips and the convenience and ease of getting their products delivered quickly, right from our retail locations, is a great advantage," says retail director Jill Vanderzand. She doesn't anticipate The Detox Market ending its Uber Eats relationship. She says, "Even as our retail business regains momentum and we are starting to see more traffic return to the stores, Uber Eats still offers our clients the convenience of immediate delivery to their home or office, and that will always be a great thing to be able to offer."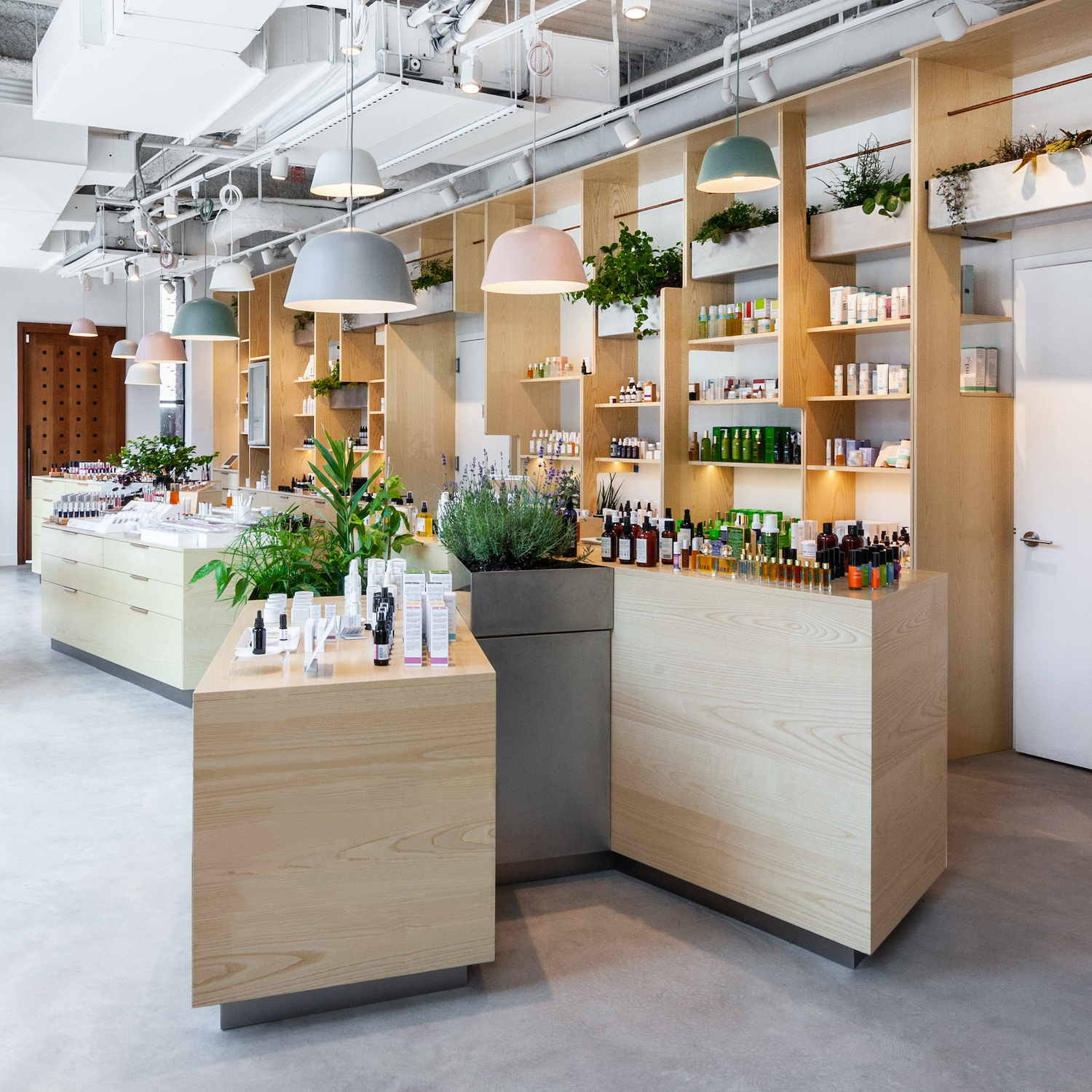 Gasser notes one disadvantage to delivery services is they don't have an immersive personalized experience for customers. She says, "FastAF doesn't offer the same UX experience like our site and, hence, offers much less information on our brand's core pillars such as clean and high-performance formulations, sustainability at its core and community-centered."
Fine anticipates Gopuff will act as a gateway to Atticus. "Customers will naturally come and seek us out on social media and our website where we are able to inform and educate consumers on the importance of skincare," he says. "That's our end goal, so the partnership helps bring us closer to that." Brand education on Gopuff could be augmented soon. The company raised $1.15 billion in funding in March. Part of the raise will support enabling brands to run media campaigns "on and off Gopuff's platform" to reach more customers, according to its website.
The ability of delivery services to shepherd brands' products efficiently to consumers remains perhaps their strongest selling point, especially as the holidays season approaches and the supply chain chaos seems poised to roil e-commerce deliveries. Gasser says, "With our e-commerce, we're bound to pretty early cut off dates to ensure the products arrive to customers before a specific date—for example, customers need to order by December 17 to ensure a December 24 delivery—so, with FastAF, we have the opportunity to push sales until the very last day, fulfilling any ad-hoc and last-minute orders."
KEY TAKEAWAYS
The penetration of delivery services such as Uber Eats, Postmates, Grubhub and DoorDash into American homes surged with the pandemic. Beauty brands realized they can take advantage of their speedy delivery services to get products promptly to customers.
More than sales, the delivery services are a means for beauty brands to introduce their offerings to new customers, particularly covetable younger customers in urban centers.
With stores still suffering from pandemic-related foot traffic decreases, delivery services can compensate a bit by providing a way to get in front of consumers staying home—and they don't come with the margin pressures of retailers.
Veracity Selfcare founder Allie Egan says, "Partnering with a known service helps indie brands reach lots of customers without subjecting them to the typical margins of wholesale."
FastAF, a delivery app with 50-plus beauty brands available on it, operates with a consignment or wholesale model.
A downside of delivery services is they aren't venues for education or immersing consumers in brands' stories.
The ability of delivery services to get beauty brands' products efficiently to consumers is particularly desirable in light of e-commerce shipping delays expected to bedevil the holiday shopping season.