Lord Jones Shutters US Operations
Lord Jones, once a golden child of cannabis consumer goods, is leaving the American market. 
Hundreds of commenters took to social media to express their surprise and dismay at the news, which the brand disseminated Monday on its accounts and via email. Cronos Group, the Toronto-based parent company of Lord Jones, revealed in May that it's working to place the brand in the adult cannabis sector in Canada by the fourth quarter of this year while terminating its operations in the United States.
In a press release, Cronos Group explained the decision is intended to "improve its cash flow in the near term and position itself to directly enter the U.S. THC market when the necessary changes in U.S. regulatory conditions occur." In the quarter ended March 31, Cronos Group's net revenues were $20.1 million, down from $25 million in the same period a year ago, and it blamed the decrease in part on a reduction in U.S. sales. Along with Lord Jones, the company's brands include Spinach and Peach Naturals.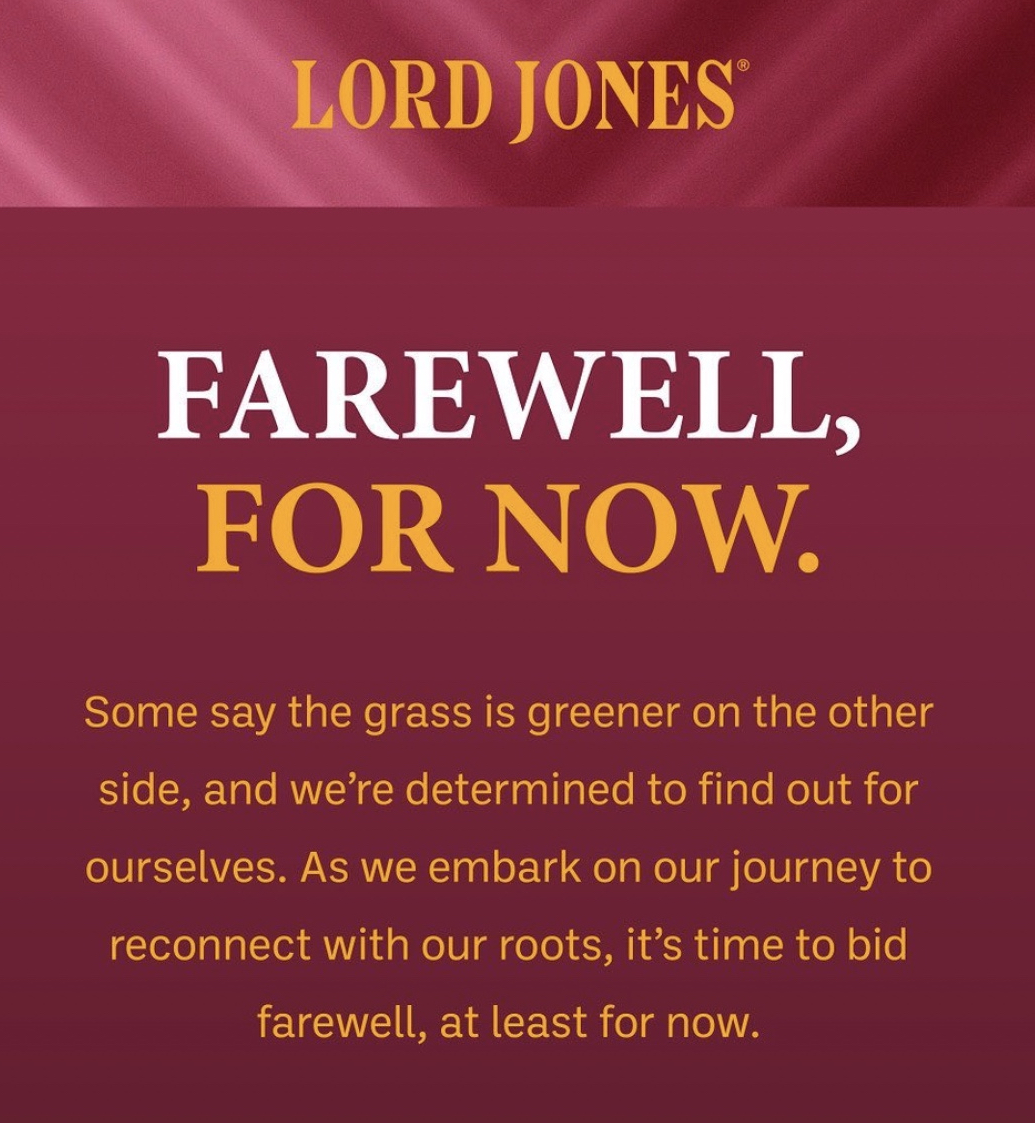 While Lord Jones' U.S. withdrawal might be surprising to its social media fans, it's not to industry insiders. Olivia Alexander, founder and CEO of CBD beauty and wellness brand Kush Queen, traces Lord Jones' decline to Cronos Group's $300 million purchase of the brand in 2019. 
"There seemed to be no forward vision or energy around them anymore," she says. "It felt like they lost the magic the brand had initially had. I don't think I saw them do a single new release or even touch new molecules." 
Cronos Group's acquisition of Lord Jones raised eyebrows—and questions. Private equity fund Gotham Green Partners, which is co-founded by Cronos Group CEO Michael Gorenstein, paid $12.8 million for a 40% stake in Lord Jones prior to the acquisition, and thus stood to benefit significantly from it. 
Robert Rosenheck, currently founder and CEO of investment firm Galisteo Group, founded Lord Jones with his wife Cindy Capobianco, a former VP at Gap, in 2017. Rosenheck was CEO of Lord Jones when Cronos acquired it, but departed the brand a year following the transaction. In Lord Jones' first post-acquisition quarter, it generated $2.7 million in revenues at 53% gross margins, suggesting Cronos paid an enormous 111X multiple on sales for the brand.
"From a business perspective, the deal was questioned by a lot of people because Cronos paid so much for the brand," says Alexander. "There have been a lot of accusations of insider trading around this deal." She adds, "Lord Jones appeared much bigger than they were by sales volume, and Cronos didn't have what it takes to turn them into a $50 million a year brand. Cronos also may not have really cared to grow the brand either." 
Looking back, Cronos Group's deal for Lord Jones was the apex of a CBD beauty and wellness frenzy that succeeded the 2018 passage of the federal Farm Bill legalizing the U.S. hemp trade. A few months after the deal, Lord Jones became Sephora's inaugural CBD brand partner. It offered its skincare and ingestible products initially online at the beauty specialty retailer, then at 170 of its doors before ceasing retail distribution. In 2020, Lord Jones partnered with actress Kristen Bell on the launch of CBD skincare brand Happy Dance, which ultimately shuttered early this year.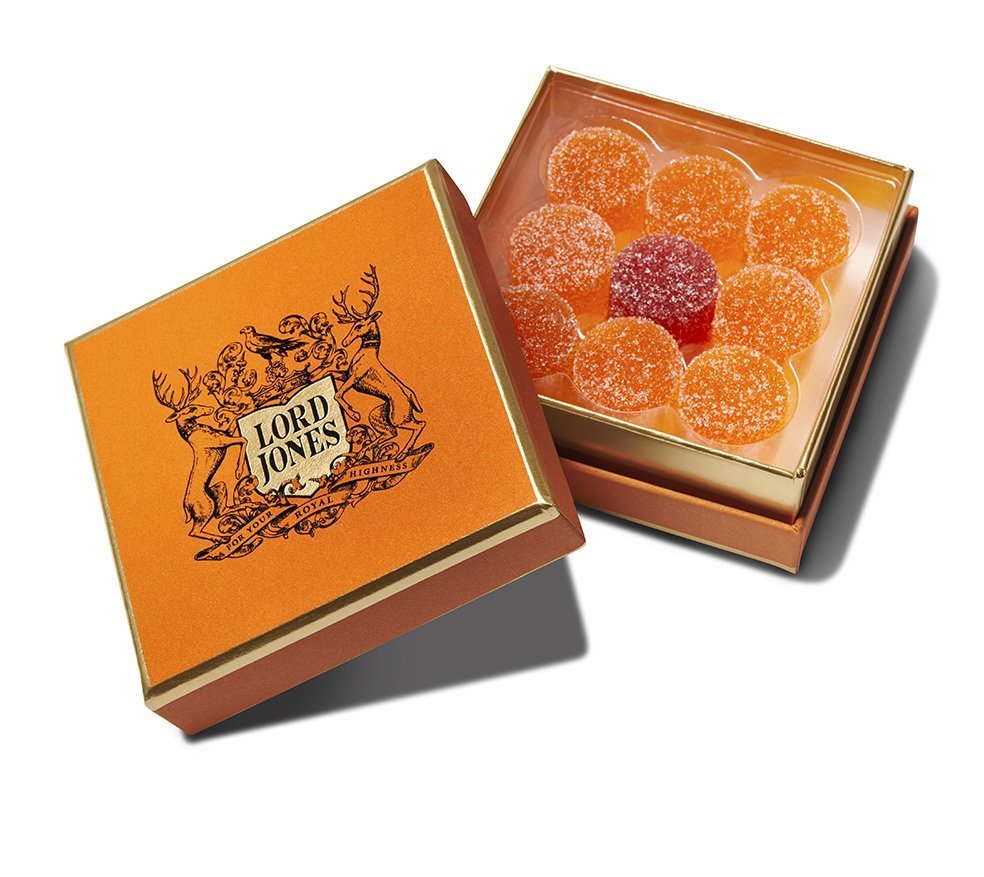 Lord Jones isn't the only CBD enterprise that's suffered as the CBD beauty and wellness boom has fizzled. Beboe Therapies, a CBD-focused luxury skincare subsidiary of adult cannabis brand Beboe, shuttered in 2022. It had scored retail partnerships with Neiman Marcus, Nordstrom, Cos Bar and Bluemercury.
Standard Dose, a CBD retailer formerly coveted by brands, has struggled of late and come under fire for not paying vendors. WLDKAT recently made it known that it's shuttering. It began in the CBD space, but removed CBD and rolled out to Ulta Beauty and Target. CBD wellness specialist Frigg has also quietly closed. 
Some CBD brands have been able to secure exits, though often scant details of their deals have been disclosed. In October 2022, Amanda Goetz, founder of House of Wise, disclosed via Twitter that the women's wellness brand was acquired by a "leading cannabis marketing firm." Launched in 2019, House of Wise raised a $2 million seed round in 2021. 
Last month, Christopher Gavigan, co-founder of Prima, shared on LinkedIn that the CBD beauty and wellness brand he started with Jessica Assaf and Laurel Angelica Myers has been acquired, but further information hasn't been provided. Prima is carried by Sephora and helped the retailer craft a policy setting standards for CBD brands. In December last year, Prima acquired fellow hemp specialist Prospect Farms and formed new platform Uplifter Brands. 
From Alexander's perspective, CBD brands were limited to three main business avenues in the wake of the CBD boom. "The first was to pivot away from the molecule, which we have seen many brands do to diversify sales channels and make existence as a brand easier," she says. "The second option was to pivot deeper into cannabis with minor cannabinoids, psychoactive molecules and legal compliant cannabis. This is the pathway we chose at Kush Queen because we are and will always be a cannabis company first."
She continues, "The third option was to bank on retail with Sephora or Ulta. Lord Jones was a leader with Prima in pioneering CBD at Sephora. They were the first brand to achieve that push into major beauty retail. I will never forget the day they posted the announcement."