Macroeconomic Concerns, Amazon's Troubles And Gen Z Beauty Spending: A Look At April's Big Retail News
As Americans' march back to stores picked up pace in April, e-commerce sales continued to decline from their pandemic peak—and even big e-tail players like Amazon felt the effects of the swing to retail. Despite the e-commerce sales dip and persistent macroeconomic stressors, online retailers forged ahead with new services, partnerships and platforms in attempts to increase their share of consumers' wallets. Below, we cover their recent moves and much more retail news.
ECONOMIC INDICATORS
The supply chain disruptions that have been a fixture of the pandemic economy didn't disappear in the first quarter this year. Imports surged while exports decreased, causing a 1.4% drop in the gross domestic product. A decrease in inventory investment and federal spending contributed to dampening growth.
The conditions produced the weakest quarterly growth since spring 2020 in a near-complete reversal from the fourth quarter last year, when the economy expanded at an annual rate of 6.9%. Consumer spending was robust in the first quarter and rose at a 2.7% annual growth rate. However, the caveat is that inflation was a key factor in the consumer spending bump.
The consumer price index hit another four-decade high in March. Retail and food sales climbed slightly by an estimated 0.5% from the month prior, according to the United States Census Bureau. Retail sales are unadjusted for inflation.
Spending at restaurants and on appliances, electronics, groceries, apparel and gasoline rose. The ongoing war in Ukraine asserted upward pressure on energy prices. In March, gasoline sales jumped 8.9% from the prior month. In fact, gasoline constituted the majority of March's retail gain. Without it, retail sales decreased by an estimated 0.3%.
In March, online sales fell by 6.9% from the month before and constituted 13.6% of total retail sales. Online sales accounted for 15.2% of total sales in January and 14.6% in February.
AMAZON'S STRUGGLES
After soaring from pandemic-stoked retail closures in the U.S., Amazon is getting dinged as shoppers resume more normal shopping behavior. The giant e-commerce company recorded its slowest growth rate since the dot-com bust of 2001 in the first quarter this year.
Still, its net sales were up. Specifically, they were up 7% from $108.5 billion to $116.4 billion in the first quarter, barely over the $116.3 billion analysts forecast. Marketplace seller revenue, subscription services and advertising revenue experienced healthy gains. Physical store sales increased 17% to $4.6 billion as the e-commerce giant extended its brick-and-mortar grocery business, opening eight Amazon Fresh stores to reach a total of 46 locations.
Amazon's first-quarter operating expenses rose 13.2% to $112.8 billion, with fulfillment costs rising by 23%. The hike was due to excess capacity that Amazon built up in its transportation network in 2021 along with higher labor, transportation and energy costs. The company recorded a net loss of $3.8 billion for the first quarter.
To offset losses, Amazon executives are betting big on Prime Day in July and the holiday season. Millions of people signed up for Prime memberships during the first quarter. Amazon is also looking to escalate its logistics business with a Buy with Prime service providing Prime members with Prime benefits, including fast checkout, speedy delivery and free returns, while shopping on select non-Amazon websites.
FARFETCH'S BIG BEAUTY PUSH
April was huge month for online luxury fashion platform Farfetch. Early in the month, it announced it would pour $200 million into the Neiman Marcus Group, which will plant Farfetch on American soil for the first time. Farfetch's technology should enhance Neiman Marcus's online business, and its geographic positioning should stretch Neiman Marcus abroad, where Neiman Marcus doesn't have a physical footprint. Farfetch's online marketplace should expose brands at Neiman Marcus to a younger audience, too.
Farfetch, which revealed in January it would acquire premium beauty e-tailer Violet Grey, officially launched a multipronged approach to beauty in late April. Digitally, a beauty marketplace hosting Violet Grey's brand roster went live. A hundred brands have set up digital storefronts on it, including Gucci Beauty, La Mer, Charlotte Tilbury, Chanel and Olaplex.
Physically, Farfetch entered beauty retail via Browns, the London department store it acquired in 2015. Browns will launch some 90 beauty brands in its two brick-and-mortar locations and on its website, and offer beauty services in the stores. To date, 13 brands such as Benefit, Clinique and Estée Lauder have appeared on its website.
Farfetch is also cooking up its own beauty brands. With Violet Grey founder Cassandra Grey at the helm, its new beauty brand incubator NGG Beauty will develop brands for the marketplace. Farfetch will add beauty merchandise to its existing fashion labels as well. Its luxury streetwear label Off-White introduced Paperwork, a collection of four gender-neutral fragrances.
So far, shareholders don't seem impressed by Farfetch's beauty efforts. Its stock has plummeted 70% since the beginning of the year.
KOHL'S AND RITE AID
J.C. Penney owners Simon Property Group and Brookfield Asset Management have reportedly joined forces to make a bid for Kohl's in a deal valuing the department store chain at $8.6 billion. Under their new plan, J.C. Penney and rival Kohl's would be managed under a single operational team with the goal of cutting $1 billion in expenses from Kohl's over the next three years. The cost-cutting measures would apparently jettison Sephora's partnership with Kohl's. No party associated with the deal has publicly acknowledged it.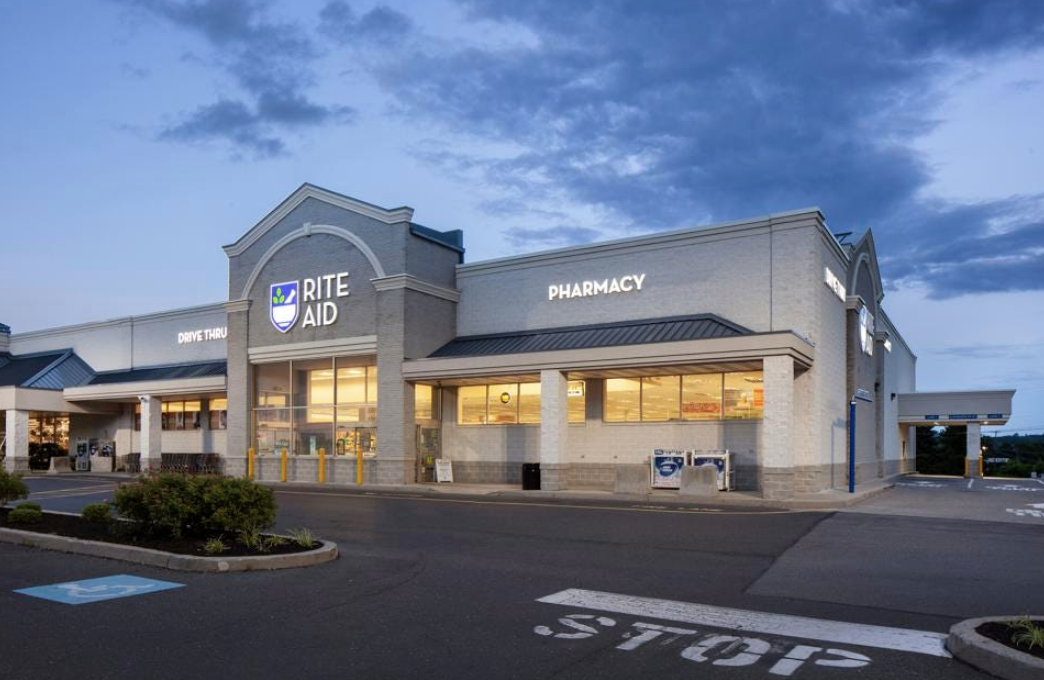 In its fiscal year 2022 and full year, Rite Aid posted strong gains that surpassed analyst estimates. Full-year revenue hit $24.6 billion, up more than half a billion from the previous year. The drugstore chain rejected a takeover bid from investment firm Spear Point Capital Management, which valued it at $3.6 billion. In a release, Rite Aid explained the bid lacked information on financing and required it to spend months soliciting competing offers.
GEN Z'S BEAUTY SPENDING
In April, Piper Sandler released the results of its semi-annual survey of teens. The investment bank surveyed 7,100 teens in the U.S. with an average age of 16.2 years old. The survey found teens' self-reported spending increased by 4% to $2,367 annually.
Beauty purchasing rose above overall spending. It's up 10% from 2021. Skincare commands the largest share of beauty spending. Teens reported they spend $107 on it, $94 on cosmetics and $90 on haircare. Ulta Beauty's reign of teens' top-choice beauty retailer didn't end. Sephora followed it. Maybelline ceded the top position in cosmetics as teens identified E.l.f. Beauty as their favorite makeup brand.
Other beauty findings from the survey involve ingredients, marketing, social media and the metaverse. Sixty percent of polled female teenagers said they read beauty product ingredient lists. Eighty-eight percent reported they would pay more for clean beauty products, and 58% would pay more for products that are "science-backed."
The teens singled out TikTok as their top social media platform. It beat out Instagram and Snapchat. As beauty brands wade into the metaverse, teens may not be there to meet them. While 26% of polled teens said they own a virtual reality device, only 5% reported using it on a daily basis. Nearly half of polled teens were unsure about or not interested in the metaverse.
ADDITIONAL RETAIL NEWS
Biossance Parent Company Amyris Acquires Clean Beauty Retailer Onda [Beauty Independent]
Starting From A Tiny Outpost In Jackson Hole, Beauty Mark Aims To Become A Nationwide Beauty Retailer [Beauty Independent]
Uncommon Goods Was A Pioneering Sustainable E-Tailer In The Early Days Of E-Commerce—And It's Still At It [Beauty Independent]
Wig Marketplace Upgrade Closes $1M Seed Extension Round [Beauty Independent]
Ulta, Cos Bar, C.O. Bigelow And Bluemercury Weigh In On The State of Beauty Retail [Beauty Independent]