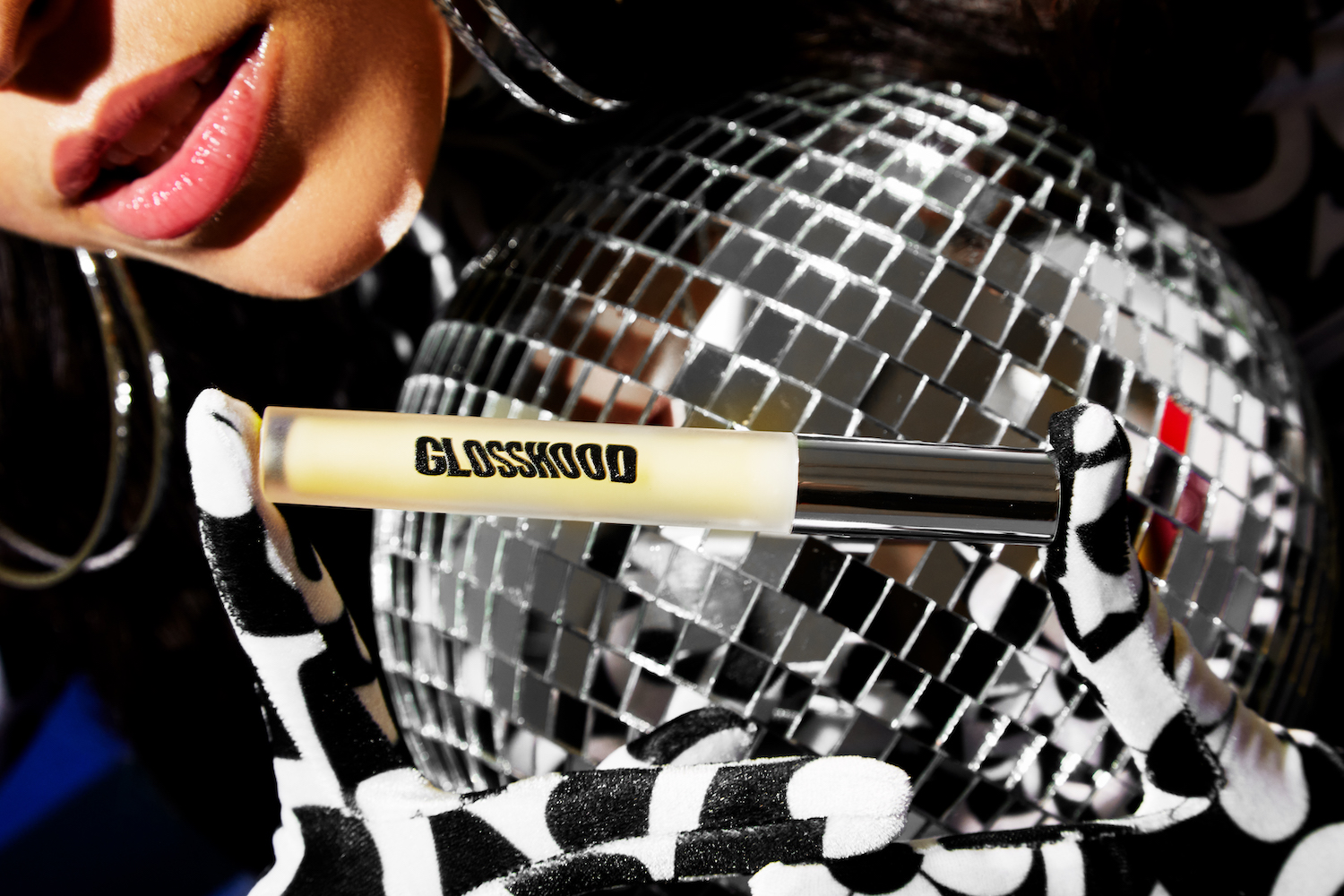 Glosshood Is Just One Stop On Founder Sienna Brown's Way To Changing The World—And Having Fun Doing It
The idea for Glosshood was sparked by an under-the-influence conversation in an Uber with a former coworker that founder Sienna Brown believes could've come out of the movie "Pineapple Express."
"She's like, 'You should create a lip gloss. You need your own lip gloss,'" recalls Brown. "All of this is happening in slow motion, and she looks out the window and she's like, 'You should call it Hood Gloss,' and I'm like, 'What? No, that's a terrible name.' She stared out the window for maybe three or four more minutes, and she turned around like it was the craziest epiphany of her life and she was like, 'You need to name it Glosshood.'"
Brown nearly passed off Glosshood as "one of those high thoughts you have and never act on," but instead she did the very opposite. She purchased the website domain for Glosshood, secured the Instagram and TikTok handles to it, and whipped up a logo the day of the conversation. "I just remember feeling like, damn, I have to do something with this," she says.
In 2019, Brown quit her job as an event planner to do something with it. In her resignation letter, Brown shared that she wasn't going to a different company, but rather she was choosing herself. "I was so tired of feeling like a shell of myself, and in that moment I made a promise that I'm going to do every single thing in my power to always put myself first because the truth is I do everything and anything for everyone to make other people feel better," she says. "I'm OK with sacrificing myself."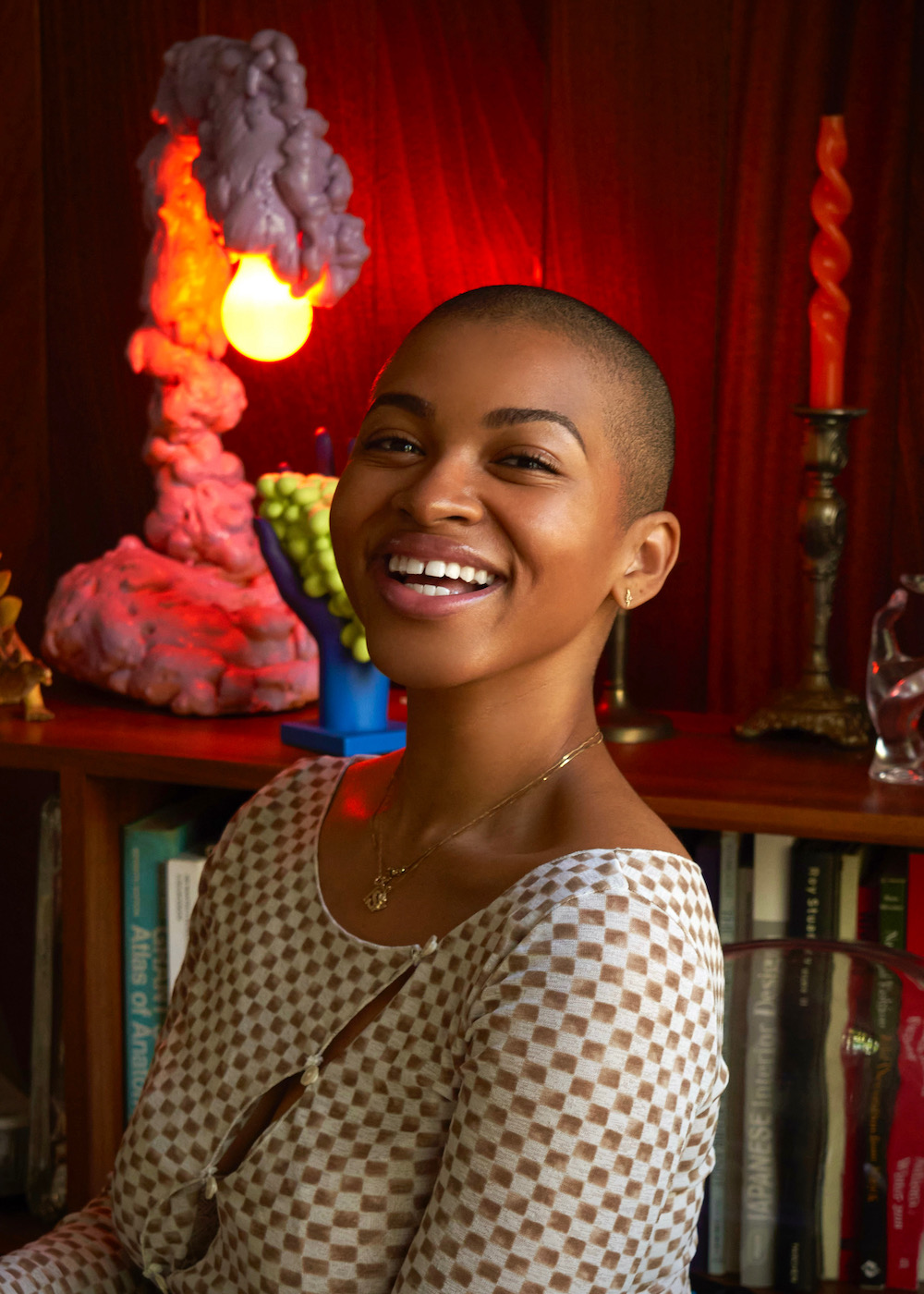 To turn Glosshood from an idea into a brand, Brown set out to develop a lip gloss-balm hybrid. Following advice from an aesthetician friend, she performed a double-boiler method on Burt's Bees' lip balm, adding different carrier oils to arrive at her own formula. The 32nd version of her concoction is the one used for Glosshood's signature gloss-balm hybrid Holyyy Gloss.
The brand launched in 2020, exactly one year after Brown left her event planner job. The price of Holyyy Gloss is $22.22 on Glosshood's website, a choice that was partly strategic and partly spiritual. "Ever since I quit my job, I kept asking God and the universe, can you please show me signs? And I kept seeing angel numbers like 222, 444 and 999 all the time," she says. "So, for the price, I did my market research of course, and I looked at a lot of clean brands and brands that were more so artisanal in value and spirit, and I was like, OK, it's a fair price, but also it would allow for people who are seeking or wanting signs."
Glosshood started with 500 units, and they were gone in under a week. To spread the news about the brand to people beyond her friends and Atlanta community, Brown amassed a mailing list of influencers, actresses and models that she knew and who owed her favors. She recounts, "I was calling on everyone and I was like, 'Hi, can I send you this? And you post on this day at this time?'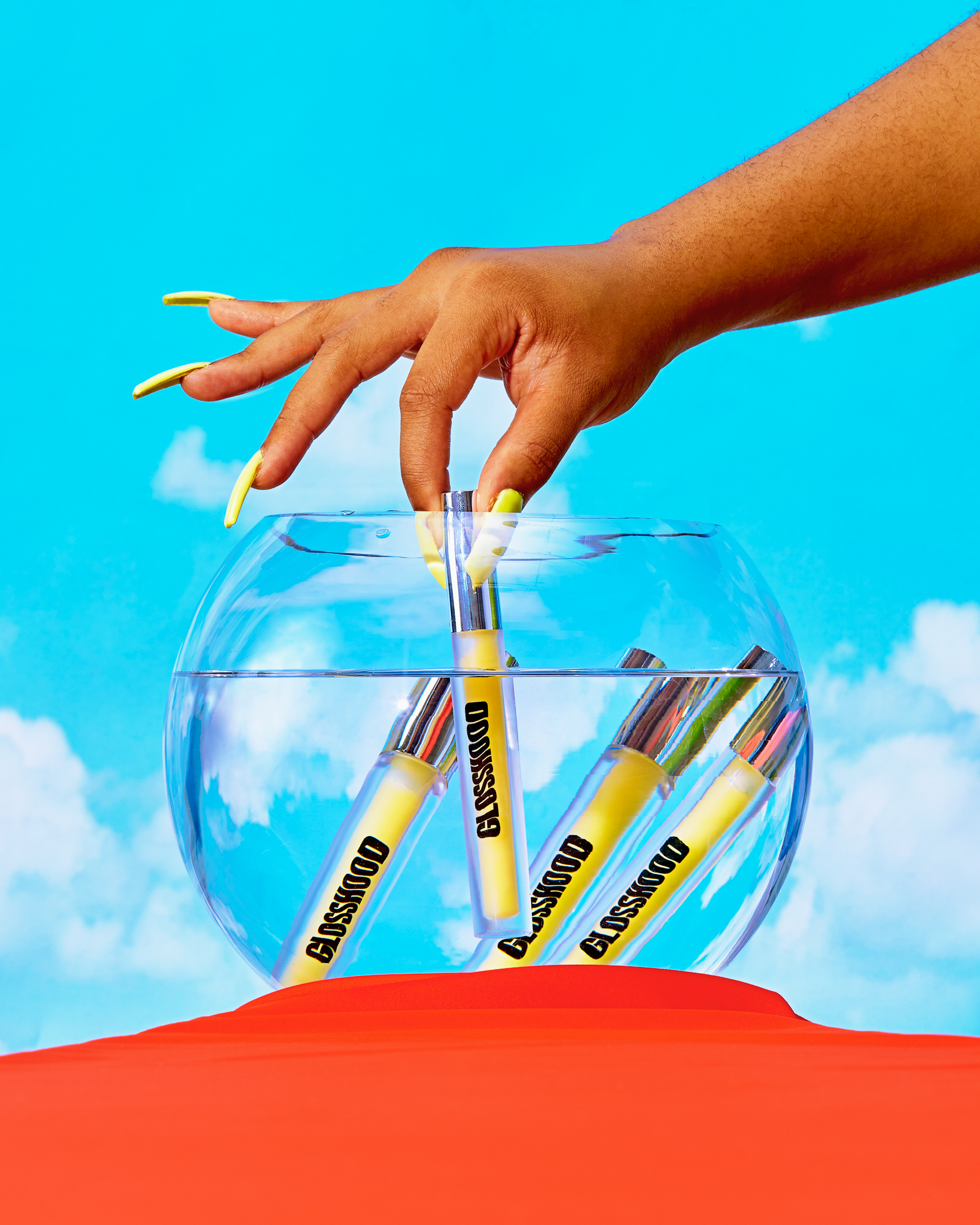 Facialist Shani Darden and serial entrepreneur Nyakio Grieco got a hold of the product, and both evolved from fans to mentors. Grieco approached Brown about being among the first brands to launch at her beauty e-tailer Thirteen Lune. Glosshood is also stocked in J.C. Penney by way of Thirteen Lune's partnership and will be part of its expansion to 600 J.C. Penney stores this year.
Glosshood is a member of Sephora Accelerate's 2023 cohort, joining Moodeaux, Brown Girl Jane, Range Beauty, Seaspire Skincare, Oui The People and Of Other Worlds. Brown hopes the program will grow her knowledge of advertising, retail sales and raising funds. Sephora has committed to stocking the brands that have participated in its recent Accelerate classes.
"The ability for me to say yes to things, but within reason of course, has been a really big blessing because it's put me in spaces faster than I could ever imagine," reflects Brown. "But also it has kind of pushed me to push myself to be an even better entrepreneur."
Grieco and Darden's mentorship has pushed her to be a better entrepreneur, too. A piece of advice Brown received from Darden was to update Glosshood's site to improve shoppability. Since tweaking it last August, the customer return rate jumped from .05% to above 1%. Brown says, "It's little advice like that that you really can't know to do unless you have someone who was in that space beforehand."
Brown is interested in placing Glosshood at boutique retailers. "It's such a place of discovery when you go into a small boutique in your neighborhood and you see this new product and you're like, damn, well, I want to try that. That's kind of the fun of Glosshood. You see this really cool neon writing on this purple box and you're like, well, what the heck is that? I am interested," she says. "I get that big-box retailers are really a driving force, but for me personally I get excited about the little guys."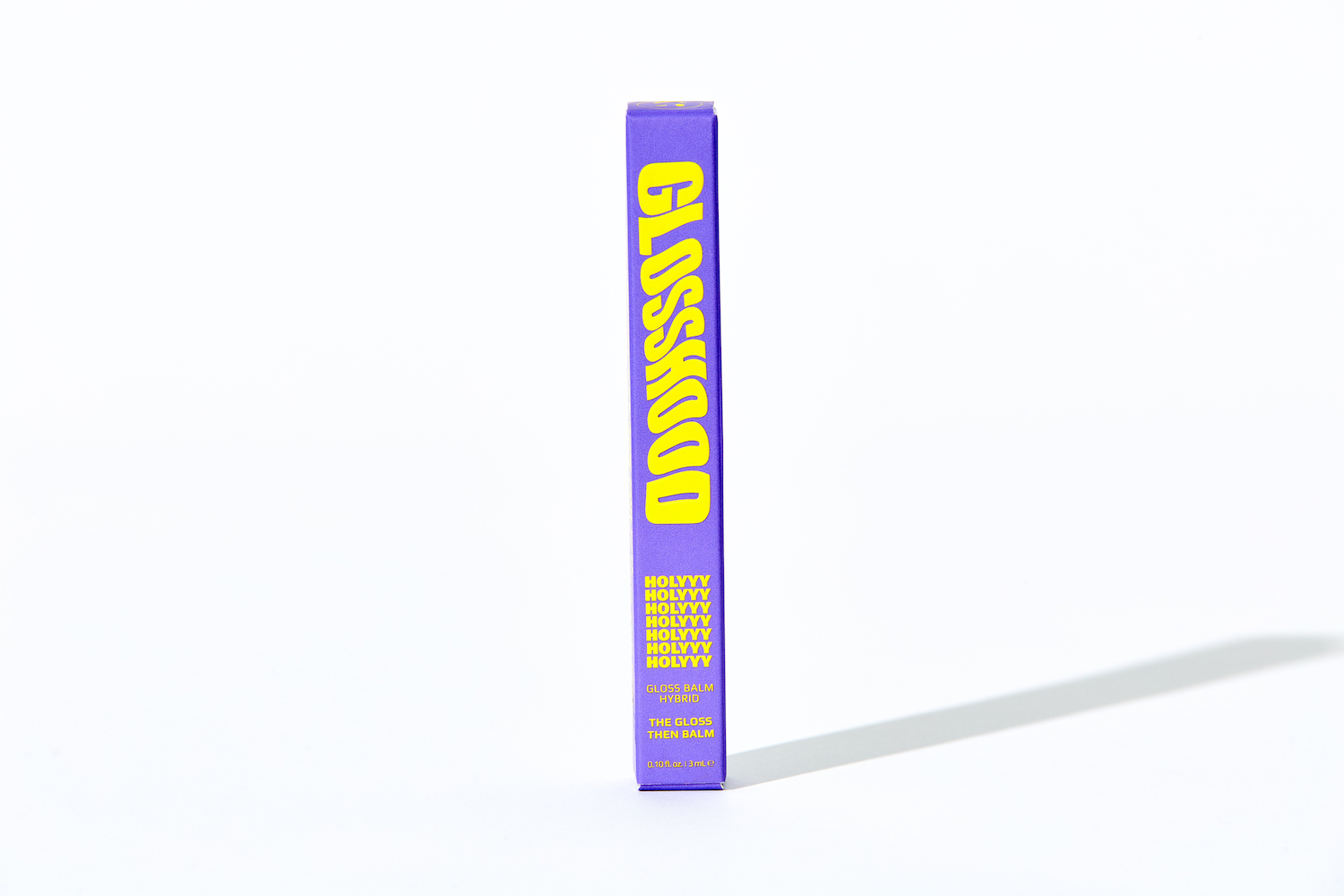 Hiring a public relations agency has been helpful for Glosshood's brand awareness. Brown currently works with Danika Daly PR. This year, she plans on leaning into TikTok, where Glosshood's gen Z clientele is glued. Aunts, mothers and grandmothers of gen Zers buy Glosshood, too. "They'll buy it because they're good stocking sufferers, they're good little gifts to give your kid," says Brown. "[Glosshood] is multi-generational, truly. Nostalgic to some, but then also the first time for others."
In the future, Brown's big ambition is to sell Glosshood. "There are so many other iterations of Glosshood that are separate entities that I would like to create," she says. "This is such an incredible vehicle, but I know it's not my last stop." For now, though, Brown is focused on making it a fun brand. She says, "We can have a good time while also impacting the world through what we're doing."