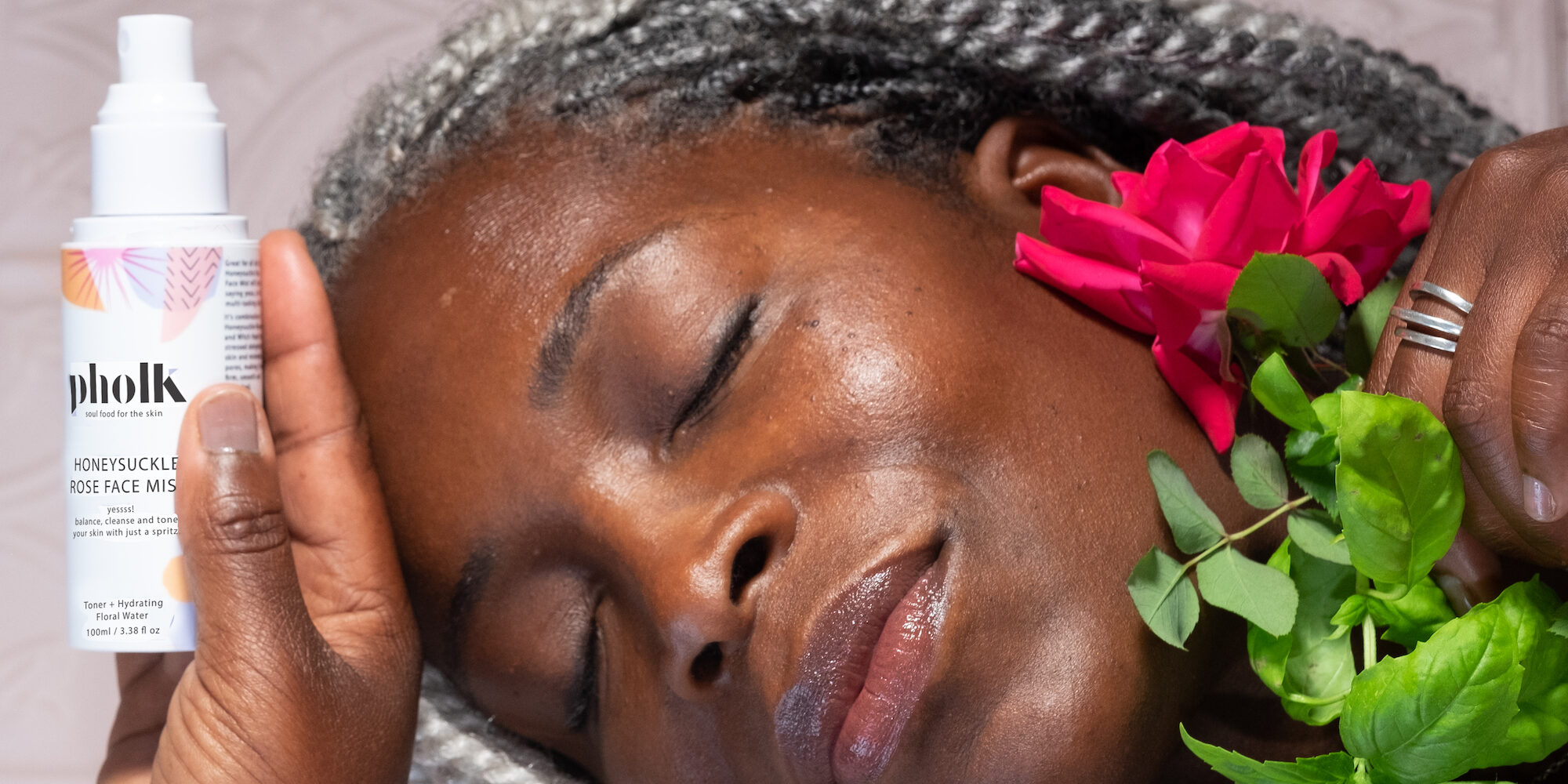 Pholk Wins Clean Beauty Summer School's 2021 Pitch Day Competition
Pholk

has won Clean Beauty Summer School's 2021 pitch day competition, the finale of the 10-week program launched last year by Tower 28 founder Amy Liu to support the growth of emerging Black-owned beauty businesses.
Clean Beauty Summer School
was broadened this year to BIPOC-owned beauty businesses.
Niambi Cacchioli, who launched Pholk in 2018 to fill a gap she spotted in the market for affordable, natural products addressing the skincare concerns of people of color, including dark spots, oily and combination skin, and ingrown hairs, will receive a $10,000 grant from the New Voices Foundation, $20,000 worth of services from retail strategy consultancy Headkount, a service retainer worth $12,000 from public relations and content strategy agency Six One, and $10,000 worth of legal services from Weinberg Gonser LLP. Pholk and Cacchioli will also be featured on New York makeup artist and content creator Jaleesa Jaikaran's podcast "The Life of a Makeup Artist."
Spanning beauty categories like skincare, fragrance, beauty tools, body care and nail color, other brands in the 2021 CBSS cohort were Piel, Moodeaux, OffCourt, Flora Lee Naturals, Clean Circle, Mango People, Obaa Beauty, Pear Nova, Gilded Body and Caire Beauty. Over the two and a half months, the founders of the 11 brands participated in virtual sessions on key business subjects led by beauty industry professionals, including Liu, Credo co-founder and COO Annie Jackson, Connie Kim, VP at Unilever Ventures, and Divya Gugnani, co-founder of Wander Beauty. Among the pitch day judges this year were Karla Davis, VP of marketing at Ulta Beauty, Celessa Baker, VP of marketing at Sephora, and Kristina Rudolfo, freelance writer and consultant and former beauty director of Women's Health.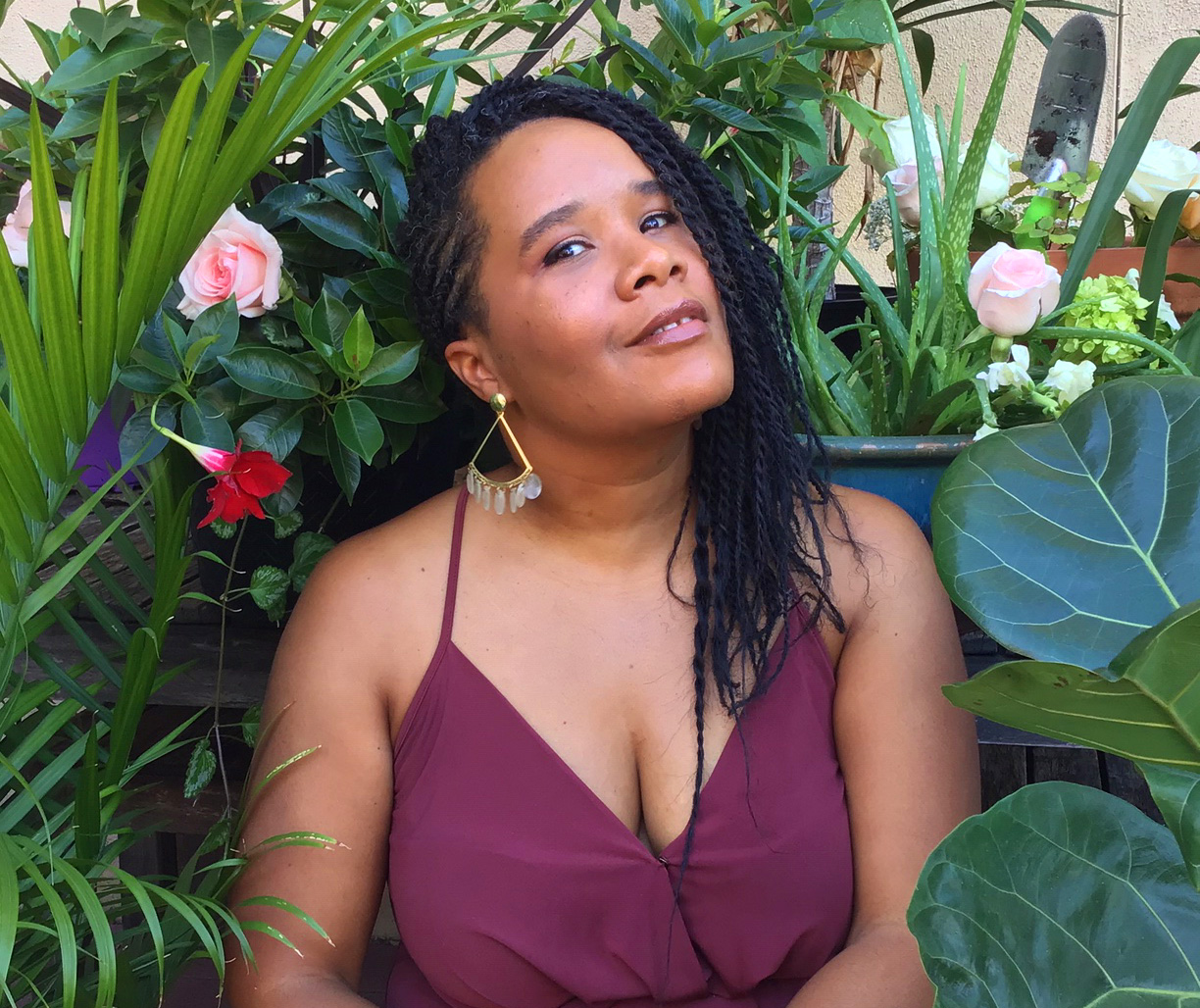 "The organizers definitely built this program with the reality of founder life in mind," says Cacchioli. "Weekly sessions [of two to three hours] meant I had time to manage my business and digest the class insights. We also had firesides each week with just the cohort participants and some of the mentors. That gave us time to gradually get to know each other and create a safe learning space together. Having access to a room of BIPOC founders and ally founders meant that I didn't have to explain the value of my work or the unique needs of my market. Instead, I could put all my focus on planning for next steps like retail sales support, ingredient sourcing and certifications."  
The CBSS participants were assigned a mentor and peer partner to guide them one-on-one through the Clean Beauty Summer School curriculum in preparation for pitch day. The mentorship aspect of the program gave the participating founders access to fellow beauty brand founders, including Hero Cosmetics co-founder and CEO Ju Rhyu, Valdé Beauty founder and CEO Margarita Arriagada, and Adwoa Beauty founder and CEO Julian Addo.
"Having access to a room of BIPOC founders and ally founders meant that I didn't have to explain the value of my work."
Liu, a beauty industry veteran who held leadership positions at Josie Maran and Kate Somerville before founding Tower 28 in 2019, established CBSS to facilitate more diversity in the beauty industry by spotlighting and fostering Black entrepreneurs in the clean beauty space, and giving them opportunities to learn and network. "Back in the day, I feel like it was not about collaboration, but competition," says Liu. "But, now, I genuinely feel like it is [ about collaboration]. I think it is such a huge part of the success that I've experienced, being able to lean on other people and having a community people who I can [lean on]. I don't just mean looking for people to provide recommendations for a vendor or those more literal things, but almost like a sounding board. The road of entrepreneurship can be a really lonely one. We really do need each other."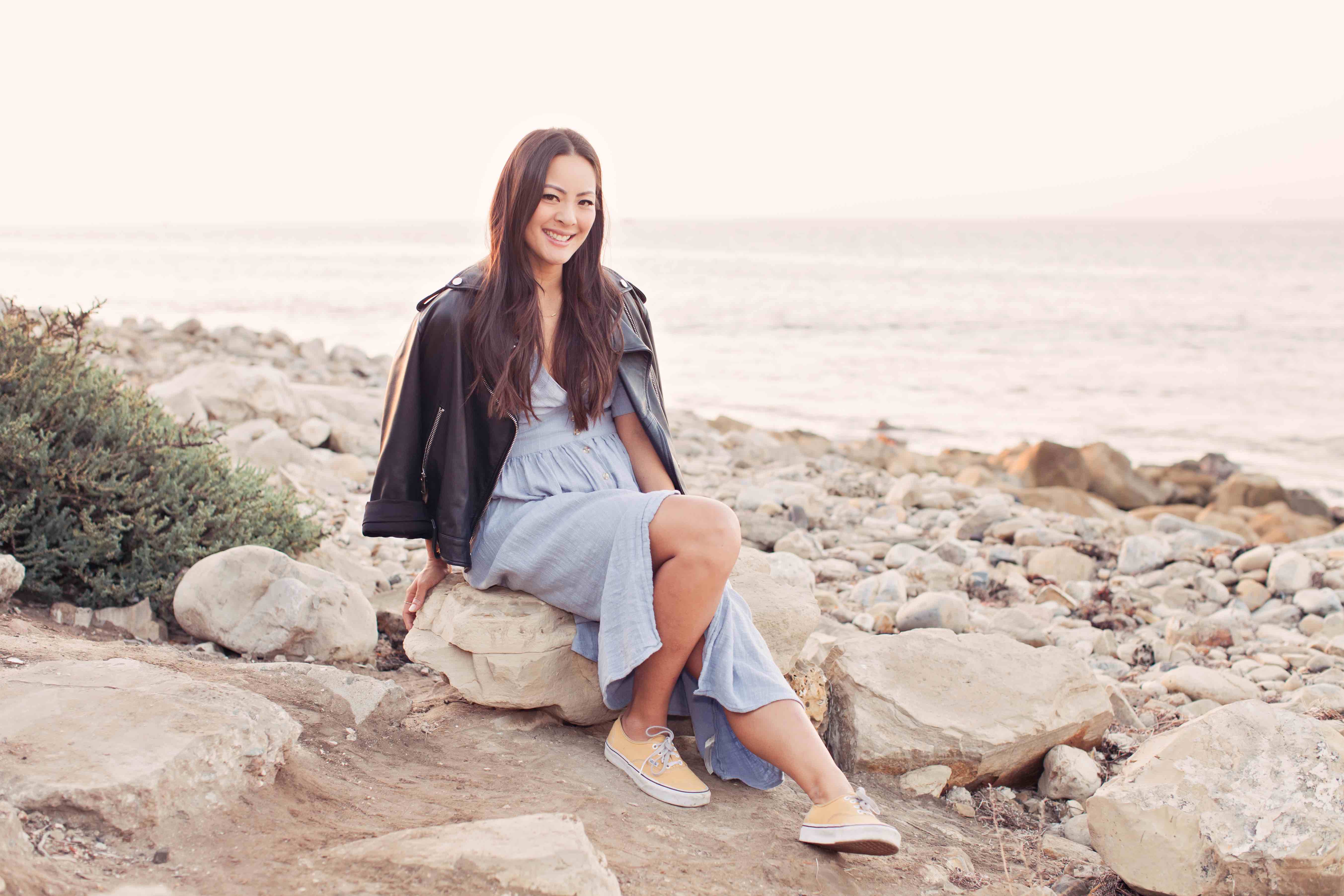 Liu points out the relationships forged in the program are a key benefit for participants of CBSS and has watched them flourish in its two cohorts, even though the program has only been virtual. While she foresees a post-pandemic future in which the pitch day competition happens in person, she believes the virtual format is egalitarian and makes CBSS as inclusive as possible. "Virtual sessions really democratizes things," says Liu. "It makes it possible for anyone to participate no matter where you are."
The mentors involved in CBSS lend their time and expertise on a volunteer basis. "I have no funding for this," says Liu. "I commit as a resource for my team to work on this from an admin perspective and to help me. I have had people ask me about sponsorship. I just haven't done it. It just felt cleaner to keep it the way it was right now."
CBSS is one of several efforts launched by independent beauty brands and retailers in the past two years geared toward up-and-coming BIPOC-owned beauty brands. Following the murder of George Floyd and the subsequent Black Lives Matter protests last year, Credo started Credo for Change, The Detox Market introduced Launchpad, and Glossier kicked off Grant Initiative for Black-Owned Beauty Businesses.
Former CBSS participants include 54 Thrones, Hanahana Beauty, Rosen Skincare and Frigg, winner of last year's pitch day competition.