Unilever Ventures And True Beauty Ventures Enter The Fragrance Category By Backing The 7 Virtues
The funding round, which was led by the venture arm of Unilever, represents the first fragrance investment by both parties. The funding amount wasn't disclosed, but founder Barb Stegemann maintains a majority stake in The 7 Virtues, a Halifax-based clean fragrance brand exclusively sold at Sephora in 18 countries, including Canada, Australia, New Zealand, the United States and United Kingdom. Its sales are up 80% this year over last year. Other brands in Unilever Ventures' portfolio are Trinny London, Straand, Live Tinted and Exponent. Other brands in True Beauty Ventures' portfolio are Crown Affair, Dieux, Youthforia, Caliray and Ami Colé.
"I look at The 7 Virtues as this homeschool kid, this outlier where we didn't know the rules so we broke them all, and now it's time to take this homeschool kid to university," says Stegemann. "That was the objective of looking for partners that come from the beauty space to help us fill gaps in our team and support us to keep inventory up for 18 countries at Sephora globally. We got the right professors that are really going to help us grow."
Investment bank Piper Sandler served as an advisor to The 7 Virtues for the funding round. The growth capital will go toward enlarging The 7 Virtues' team currently composed of 10 full-time employees, marketing, product development, distribution, and opening a brick-and-mortar outpost in Nova Scotia and an office in New York. The brand has done little paid marketing to date. "Only 2% of Sephora clients know about us, and the average for indie fragrance is 6%," says Stegemann. "If I can get to 6%, that's more than two times what I'm doing now. There is so much untapped potential in the space I already dwell."
In 2008, Stegemann, a journalist prior to becoming an entrepreneur, self-published the book, "The 7 Virtues of a Philosopher Queen," as a guide for women to leverage their buying power to combat war and poverty. It's dedicated to her friend Trevor Greene, a former Canadian military officer who suffered a brain injury from an attack in Afghanistan. Taking its name from the book, The 7 Virtues brand originally sourced ingredients from Afghanistan to foster economic activity in the impoverished nation. Sourcing there has become unfeasible, and it's evolved its mission to fight for period equity by getting behind the organization Days for Girls.
"There is so much untapped potential in the space I already dwell."
Inspired by the book, The 7 Virtues has the mantra, "make perfume not war," inscribed on the caps of its perfumes that are designed to ignite emotional benefits along with smelling good and being long-lasting. Priced at $88 for 50-ml. bottles, the brand's core fragrances are Vanilla Woods, Coconut Sun, Cherry Ambition, Lotus Pear and Santal Vanille. They contain fragrance oil concentrations of 22%.
Vanilla Woods is The 7 Virtues' bestseller. According to Stegemann, it ranks within the top five bestselling perfumes at Sephora Canada. The 7 Virtues works with fragrance house CPL Aromas and is pursuing a product launch strategy of creating hero fragrances. Next up for it is a "second-skin" fragrance slated for spring 2024. The brand is scheduled to roll out to 830 Sephora installations inside Kohl's locations in the spring, too.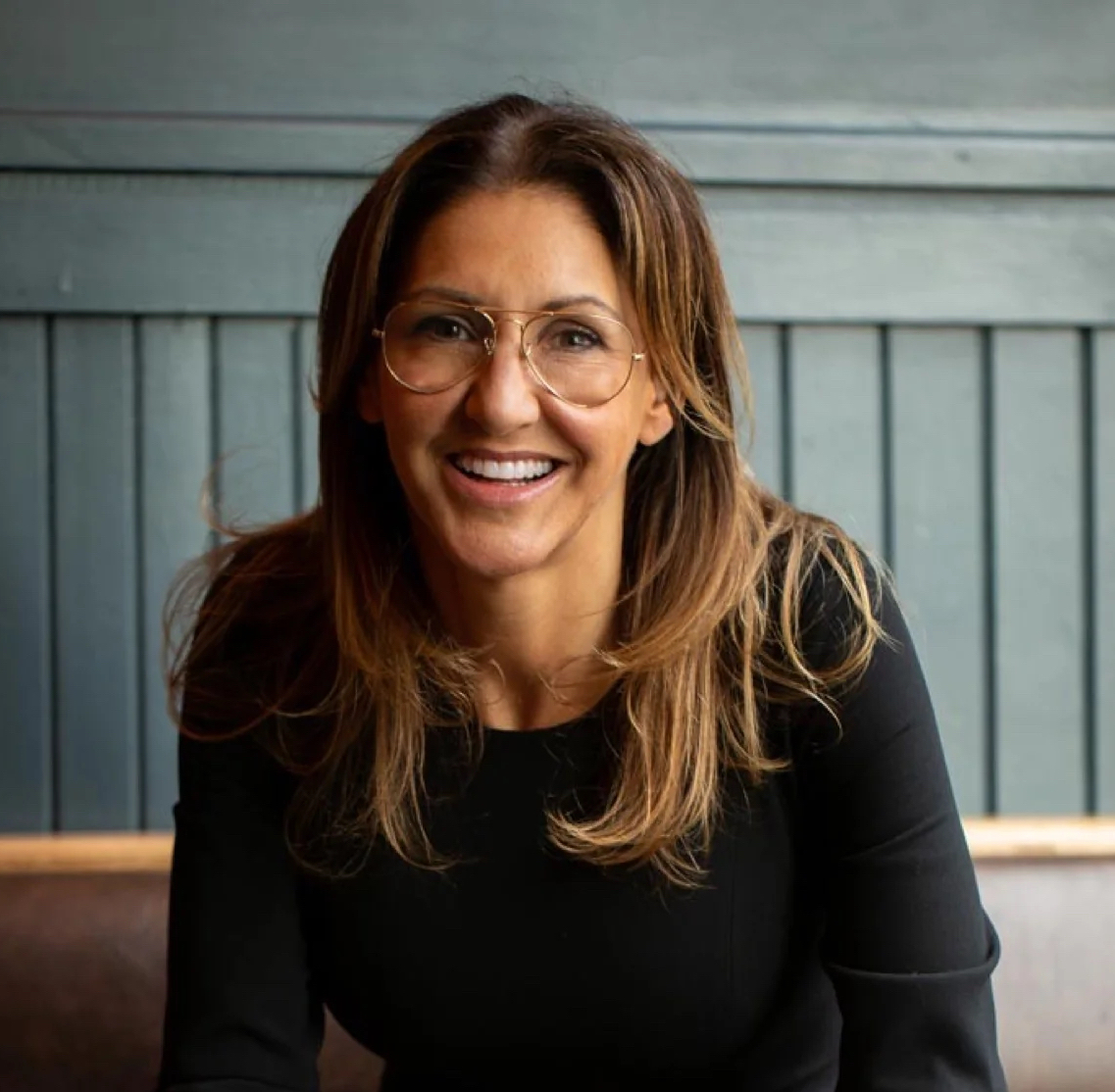 Stegemann established The 7 Virtues in 2010 with 20,000 Canadian dollars she put on her Visa card. Twelve weeks into it, she appeared on "The Dragon's Den," the Canadian version of the ABC show "Shark Tank," and landed a deal with investor W. Brett Wilson to receive 125,000 Canadian dollars or about $90,200 at present value for 25% equity. By 2017, though, The 7 Virtues' business was stumbling. It generated $162,000 in sales that year, and Stegemann has the financial statement framed on her wall as a reminder of the brand's toughest period.
She's quick to point out that Sephora saved her brand. The 7 Virtues participated in the retailer's Accelerate program in 2017 and entered Sephora in 2018. During the Accelerate program, the brand was counseled to upgrade its packaging and move to straightforward product monikers that conveyed its scents. At Sephora stores, The 7 Virtues has been boosted by gen Z's fascination with fragrance. Stegemann is a member of gen X and early on expected her brand to resonate most with gen X, but 25- to 34-year-old consumers have become the heart of its customer base.
"There's a ton of opportunity in this brand to be able to not only top the list of clean indie fragrance brands, but also maybe even one day penetrate the top 10 of the legacy brands."
Anna Ohlsson-Baskerville, a partner at Unilever Ventures, says, "Today's fragrance consumer, in particular gen Z, is looking to stand out from the crowd. They are also looking for long-lasting fragrances providing a sense of comfort and positivity throughout the day. The 7 Virtues brand is perfectly positioned to address these needs, and we have been impressed by Barb's ability to create fragrances that receive tremendous consumer love."
Investors and acquirers have been drawn of late to the fragrance category, a surprise pandemic hit that continues to flourish. Puig's roughly $1 billion deal for Byredo, Kering's nearly $4 billion pickup of Creed, L'Oréal's $2.5 billion purchase of Aesop, a skincare, haircare and body care brand with a substantial fragrance presence, and Advent International's acquisitions of Parfums de Marly and Initio Parfums Privés have demonstrated strategic buyer and private equity interest in the category. Among smaller brands, there's been a string of fragrance deals such as Skylar's sale to Starco, Henry Rose's series A infusion from Sandbridge Capital and Ellis Brooklyn's $9 million series A round led by Redo Ventures.
TBV has been evaluating fragrance brands for the past 18 months. The 7 Virtues' sales productivity, powerful founder, differentiated messaging and potential to scale products and distribution appealed to the firm. The brand has a scant direct-to-consumer business and hasn't pushed beyond traditional perfumes into merchandise arenas like body care and candles, giving it plenty of gristle for further sales.
"What we saw with 7 Virtues is incredibly strong momentum fueled by a very important Sephora partnership with a founder that I think has unique superpowers in terms of her ability to create demand and be a spokesperson for the brand and interesting storytelling components and attributes around the book," says Rich Gersten, co-founder and managing partner at TBV. "As we looked at a lot of the clean fragrance brands in particular what we struggled with was, when you asked them about their brand, they would say, 'Well, it's clean.' They would describe product attributes, and I think Barb's ability to story tell with the brand attributes made it more interesting for us."
As TBV combed through the landscape of indie fragrance brands, Cristina Nuñez, co-founder and general partner at TBV, adds, "We found it difficult to find one that could actually scale to potentially the level of some of the bigger legacy brands, and we found that 7 Virtues with very limited capital has been able to scale incredibly capital efficiently without really tons of marketing support, a large team and having an investor behind them. So, there's a ton of opportunity in this brand to be able to not only top the list of clean indie fragrance brands, but also maybe even one day penetrate the top 10 of the legacy brands."