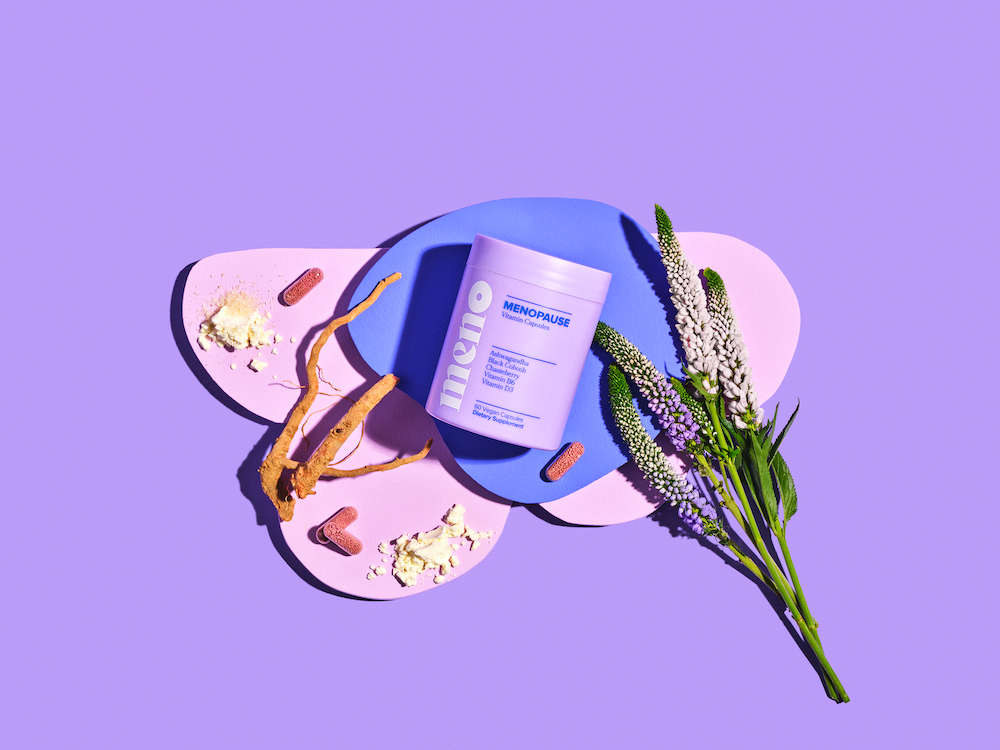 Brands Celebrate World Menopause Day With Functional, Fun Product Launches
"In case there was any doubt, menopause is having a moment," declares Michelle Jacobs, co-founder of menopause beauty and wellness brand Womaness.
It's a moment long past due. According to the National Institute on Aging, over a million Americans enter menopause every year. Today in New York City, Womaness is convening with fellow menopause-related brands such as Wile, Elektra Health, Better Not Younger, Pause Well Aging and State Of Menopause to discuss all things menopause on World Menopause Day at the first-ever World Menopause Day CEO Summit. The holiday and summit are significant because, up until recently, the concerns of perimenopausal and post-menopausal people—those in their 40s, 50s and above—were underserved and even ignored.
"The fact that so many reputable, incredible brands in the space are banding together to partake is proof positive that menopause, and of course the women experiencing all of the stages and symptoms of menopause, is something of substance that we should be discussing and sharing openly, honestly, without fear of judgment or shame," says Jacobs. "We say screw the taboo. Together, we can make the strides needed to destigmatize menopause."
To mark World Menopause Day, Beauty Independent has rounded up a few of the most exciting menopause product launches, from sexual aids to skin serums and more.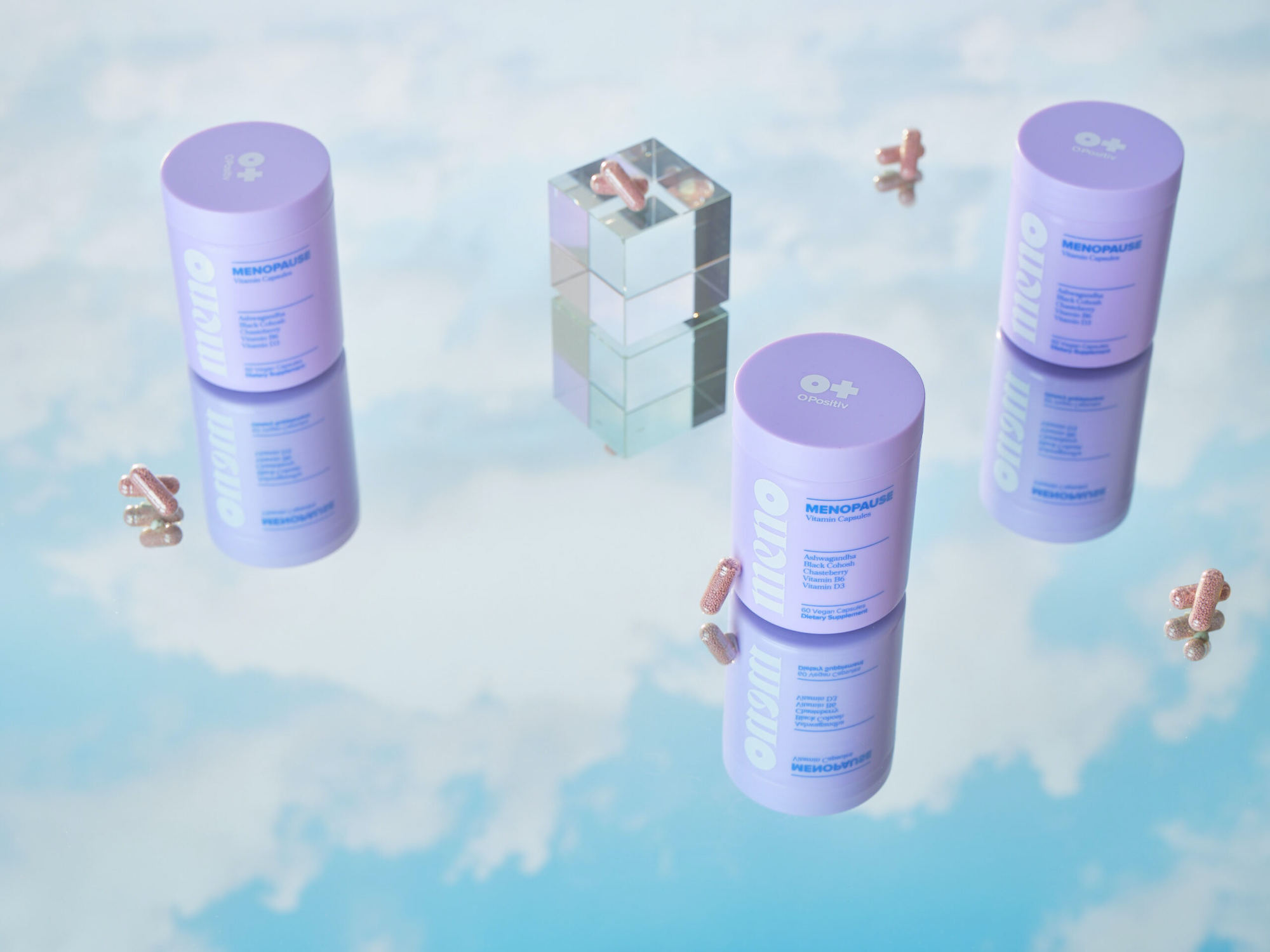 Meno by O Positiv: Women's health and wellness company O Positiv expanded into the menopause category in the spring with the launch of Meno, vegan menopause relief capsules powered by vitamins B6 and D3 along with plant-based ingredients ashwagandha, black cohosh and chaste berry.
Prompted by her battle with painful periods, Brianna Bitton launched O Positiv originally as Flo Vitamins in December 2018 with her brother Bobby. After racking up a seven-figure sales total and extending its range to tackle concerns like digestion, skin aging, immunity and more, Flo rebranded to O Positiv. 
The Bittons tapped their mother Mary Kay, an inventor who's done work for well-known companies the likes of Colgate and Disney, to help concoct Meno to address common menopause symptoms like hot flashes, night sweats and mood swings. It retails at $39.99 for 60 capsules and is available for purchase at O Positiv's website.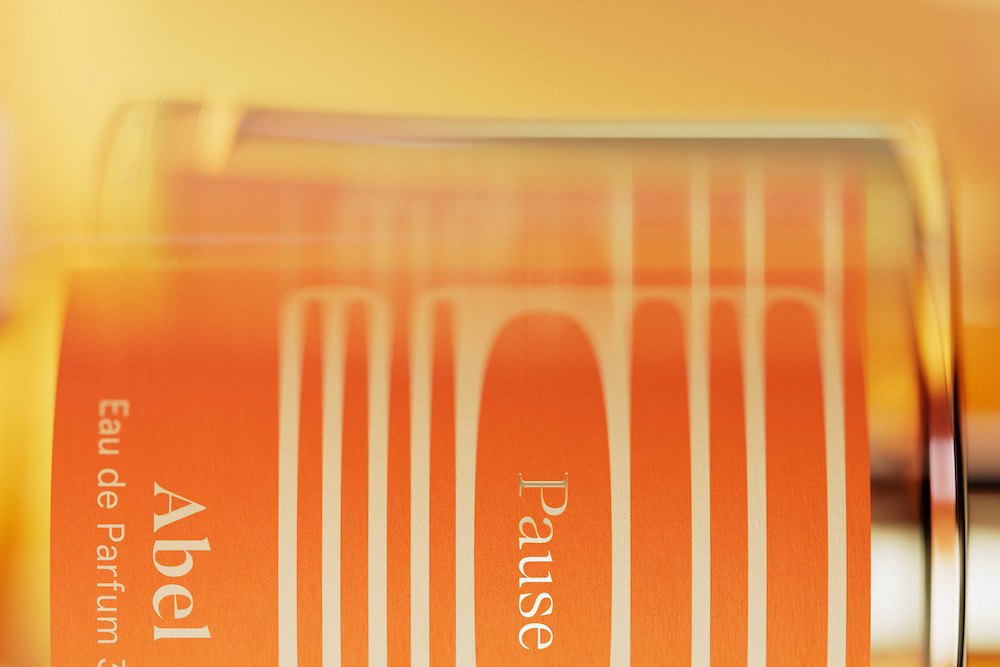 Pause by Abel Odor: Pause is the latest functional fragrance from New Zealand-based natural perfume brand Abel. It was co-created by Abel founder and CEO Frances Shoemack and Symrise perfumer Fanny Grau in response to their perimenopausal journeys and as a way to bring confidence and sophistication to middle-aged women.
"When Fanny and I connected and realized none of our girlfriends talked about or felt prepared to enter this transitional period, we knew Pause needed to do more than smell amazing," says Shoemack. "It had to empower and reflect the strong women we knew would want to be part of a new dialogue around perimenopause."
Priced at $120 for a 30-ml. size and $150 for a 50-ml. size, Pause has a rich floral scent crafted from a blend of natural ingredients and therapeutic essential oils, including mimosa, violet leaf, narcissus and hay. It's designed to support mood, settle anxiety, reduce stress and foster sleep.
Brighten Up by Womaness: Womaness has been adding to its selection of menopause support products with targeted solutions for skin and sex. The first menopause brand to enter beauty specialty retailer Ulta Beauty, its newest is two-in-one exfoliating liquid toner Brighten Up.
Priced at $24.99, the product has lactic acid, salicylic acid and bromelain to help diminish dark spots, reduce wrinkles and improve skin's overall texture. Its vegan- and hormone-free formula is described as gentle enough to apply every day, and it can be used to prep skin for serum and moisturizer absorption. Brighten Up is available on Womaness's site and Amazon.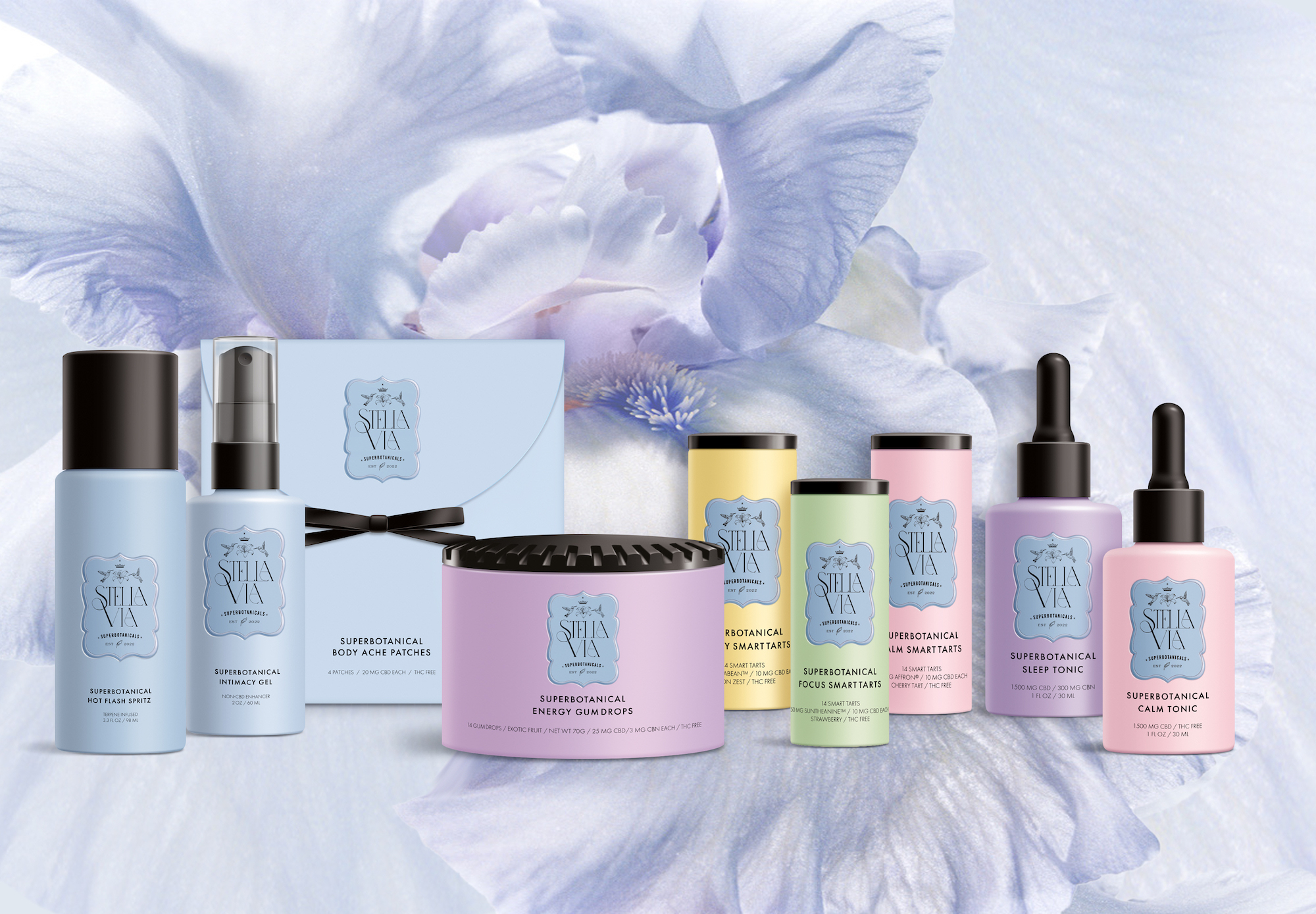 StellaVia: Any woman experiencing menopause symptoms will tell you they're a whole body experience. From itchy ears to sore knees to head-to-toe hot flashes, there's no one product that can cure them all. Carol Mehas, a beauty industry veteran who's held positions at L'Oréal, Sephora and Estée Lauder, took that to heart in developing StellaVia, a new beauty and wellness brand that markets what it calls "sensory menopause solutions for holistic wellness."
StellaVia's extensive assortment has a mix of topical and ingestible products. Some like its SuperBotanical Sore Muscle Gel are formulated with CBD, while others like its SuperBotanical Hot Flash Spritz aren't. The brand sells SuperBotanical Meno Mix Patches, a kit containing four each of its Sore Muscles, Foot Relief and Sleep transdermal patches, for $40. Across its assortment, prices run from $16 to $40, and the products are available on its site.
"It's so refreshing to see menopause finally receive the spotlight it deserves through a holiday like World Menopause Day," enthuses Mehas. "Women have suffered in silence for too long and this rallying call for society at large to take a moment to better understand menopause as a rite of passage instead of this stigmatized life phase is critical. I'm proud to join a budding cohort of female founders who, similar to myself via StellaVia, are seeking to light the way to wellness."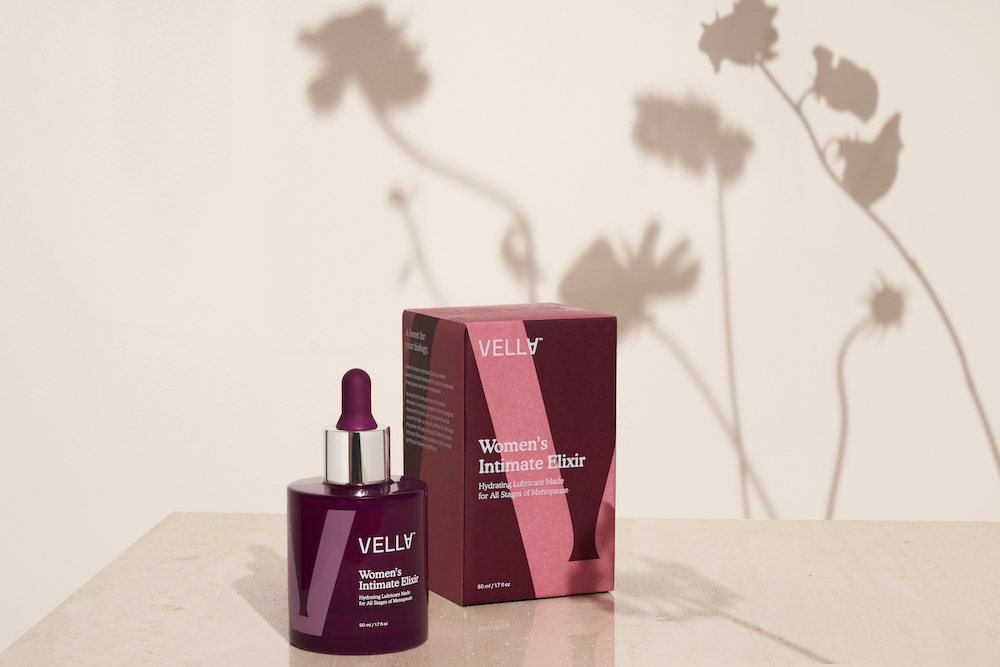 Vella Women's Intimate Elixir by Vella Bioscience: Sexual wellness brand Vella Bioscience burst onto the scene in the spring of last year with its orgasm-enhancing Women's Pleasure Serum. Retail partnerships with Cos Bar, Neiman Marcus and Bluemercury and numerous awards soon followed.
However, Vella had no intention of resting on its laurels. The brand is rolling out new products with the purpose of making sex better. Its newest product is intended specifically for women in perimenopause and beyond. Vella's $40 Women's Intimate Elixir is a water-based lubricant fashioned to assist women of any age with taking power over their pleasure. It's formulated with hyaluronic acid to supplement the body's natural wetness and aid with comfort during sex and play.
"Vella Bioscience exists on the premise that many people, including menopausal women, have not had the tools to enjoy the full potential of their sexuality," says Vella co-founder and COO Carolyn Wheeler. "Sexual expression is not defined by gender, nor is it predicated on age or hormonal status. To continue to broaden the scope and accessibility of sexual empowerment, we introduced Vella Women's Intimate Elixir to address the unmet needs of a historically ignored demographic, menopausal women."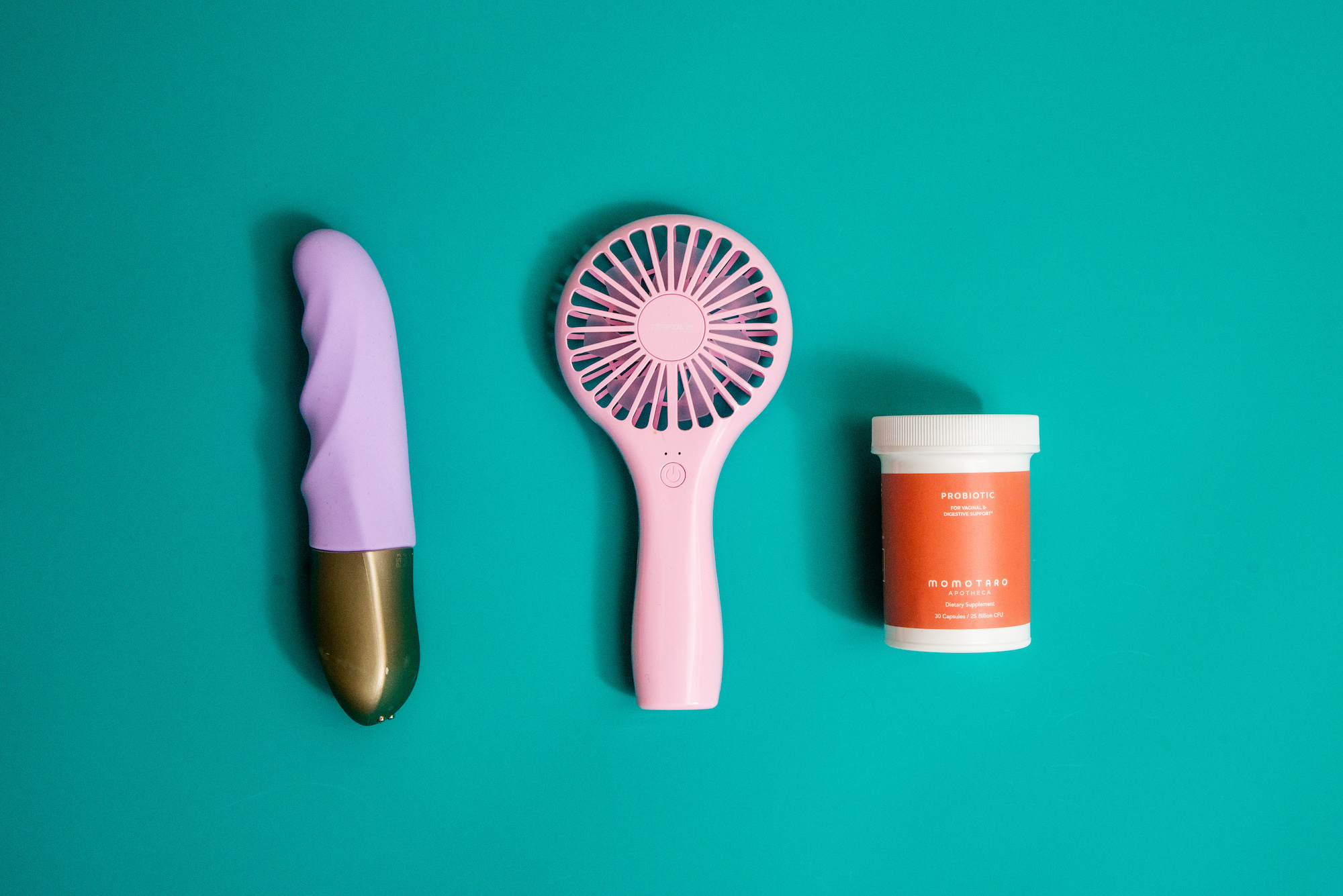 Stronic Petite by Fun Factory: Vella isn't the only brand advocating for better sex—partnered or solo—post-menopause. Vulvovaginal wellness brand Momotaro Apotheca partnered with sex toy maker Fun Factory on a curated range of sex toys, salves, and balms, including the new self-thrusting Stronic Petite, a toy designed to help women in perimenopause and beyond reap the myriad benefits of regular orgasms.
These benefits were crystallized in the results of the MenopauSEX OnePoll survey conducted on 1,000 U.S. women aged 40 and over, which showed that not only can orgasms alleviate menopause symptoms like vaginal dryness, sleeplessness and irritability, but also that women's libido has just as much chance of increasing during menopause as it does of decreasing, busting the myth that women don't want sex after menopause.
Lindsay Wynn, founder and CEO of Momotaro Apotheca said the partnership was borne out of a desire to be part of the broader conversations surrounding sexual and reproductive health. She says, "This new range features ethically made products that support the menopause journey. Whether you are in your 30s, 40s, 50s, or beyond, masturbation and taking care of vulvovaginal health are important first steps in ensuring a satisfying sex life before, during, and after menopause."