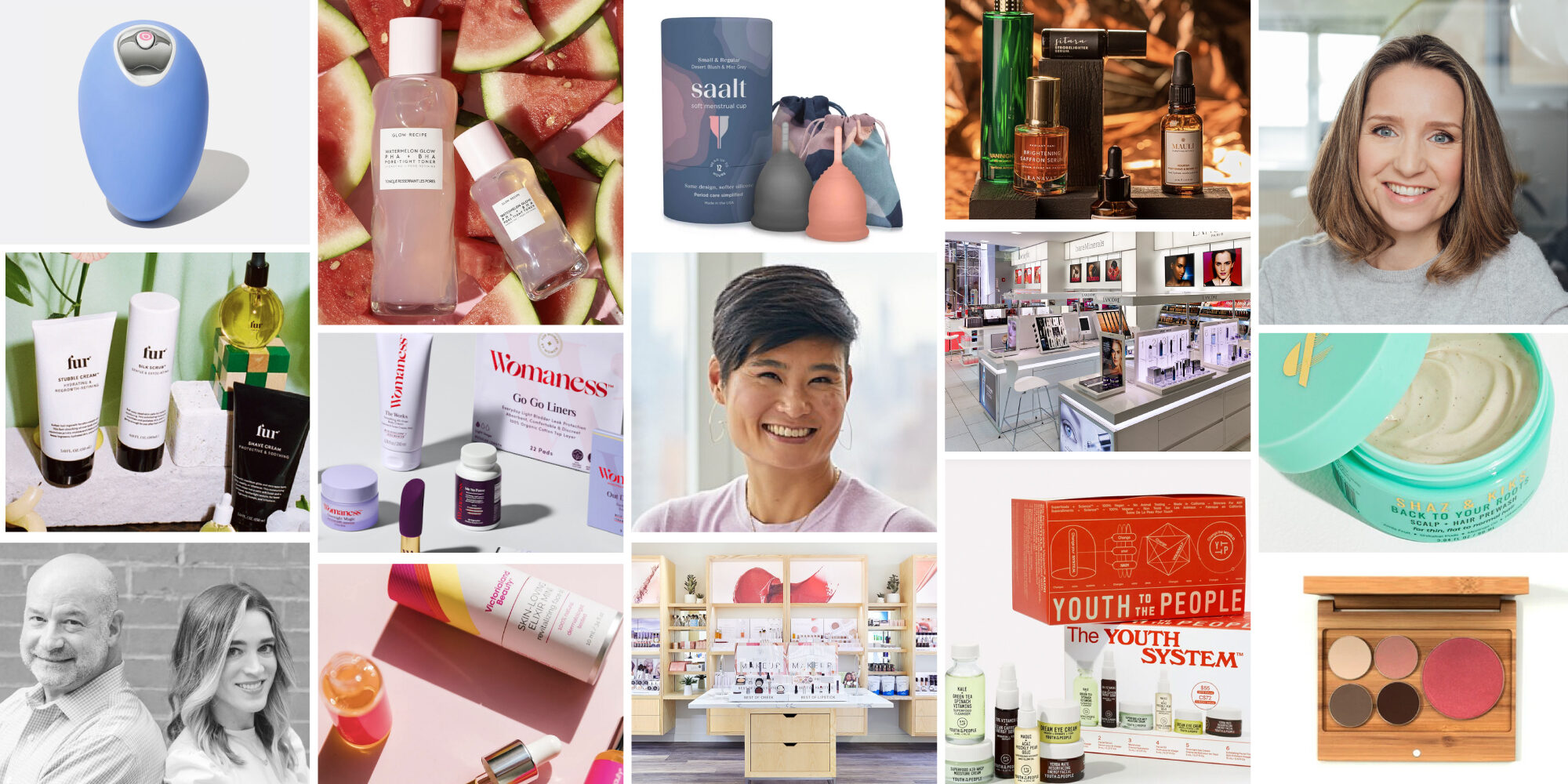 Paula Begoun, Sarah Brown, Youth To The People And More Revealed As 2021 Beacon Awards Winners
Paula's Choice founder Paula Begoun, Pai founder Sarah Brown and skincare brand Youth to the People took home honors in the second annual Beauty Independent Beacon Awards. They were among 24 winners revealed on Wednesday during a virtual ceremony.
Other Beacon Awards winners include online retailer b-glowing, sustainable makeup brand Elate Cosmetics and menopause self-care brand Womaness, which was feted for Best Launch. Begoun won the Industry Icon prize, while Brown nabbed the Entrepreneur of the Year award. Youth to the People won Best Brand.
The 2021 winners were selected from a pool of 115 nominees chosen by Beauty Independent's editorial staff in July before they were evaluated by 25 beauty industry experts assembled into expert committees to select the award recipients. A few of the evaluators were Carol's Daughter founder Lisa Price, Ulta Beauty director of emerging brands Muffy Clince, L'Oréal group president of acquisitions Carol Hamilton and Rizos Curls founder Julissa Prado. Testimonials provided by Beauty Independent subscribers were considered during the evaluation process.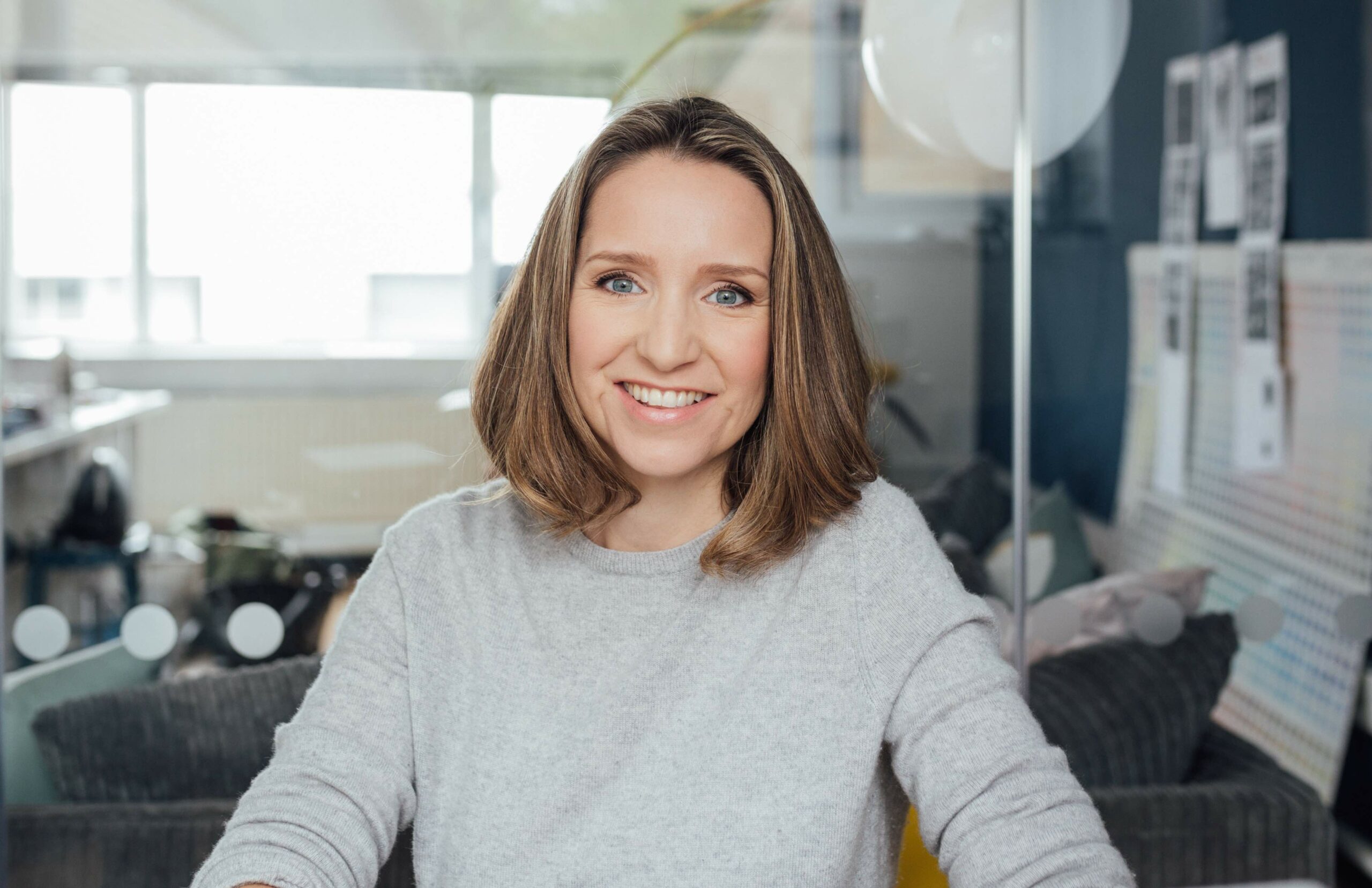 Victorialand Beauty, a skincare brand featuring packaging designed for the visually impaired, won the Inclusivity Champion award. "We had to work hard to find a winner among a great group of people," said evaluator and influencer Sarah Cheung, founder of skin tool and topical product brand Sacheu Beauty, at the Beacon Awards virtual ceremony. "What we looked for in this category was how is inclusivity a core part of brand identity, both internally and externally. In the end, the company we felt best qualified as a winner was Victorialand. The committee made this decision because of their work to put diversity awareness and accessibility for all groups first, with their tactile recognition system as well as their efforts in giving back to Boston Children's Hospital."
Reacting to her brand's win, founder Victoria Watts said, "At Victorialand, we believe you don't have to be visual to be visible, and this award further recognizes that inclusion goes beyond just skin type, gender and race. The visually impaired consumer is really underserved and has virtually been ignored when it comes to product accessibility."
The Product Launch Wellness category was hotly contested, but Dr. Janine Mahon's Skin Glow ultimately received the honor. "We chose Skin Glow because it takes a unique approach to beauty by formulating with herbs from Taiwan and is an ingestible oil," said evaluator Yve-Car Momperousse, co-founder of haircare, skincare and body care brand Kreyòl Essence and a 2020 Beacon Awards winner. She added, "This is truly wellness and beauty from the inside out."
"I am so grateful," said Dr. Janine Mahon's namesake founder.  "I am sharing what has been shared with me… If I can be any kind of conduit [for teachers in Taiwan's] wisdom to everybody out on the planet that could learn to trust plant medicine again and their own bodies and just find pleasure in being who they innately are, then I would be so grateful and so excited."
Following a year packed with investment action, another hotly contested category was Indie Deal of the Year, which recognized Hero Cosmetics' deal with Aria Growth Partners, a consumer-focused private equity firm. In the Seed and Small Growth Investor and the Large Growth Investor categories True Beauty Ventures and L Catterton, respectively, were named winners. Holding company and investment fund Waldencast was a runner-up in the Large Growth Investor category.
"Beauty remains an incredibly exciting opportunity for value creation with strong resilience to downturns, expandable consumption, attractive structural economics, innovation and creativity-driven, and best of all, it's full of talented founders and operators building incredible brands that connect with consumers in relevant ways," said Michel Brousset, founder of Waldencast. "There is no business as beautiful as beauty!"
Fab Ventures took the runner-up spot in the Seed and Small Growth category and Founding Partner Odile Roujol points out that the space has far more new players, as it seems that top-tier venture capital and private equity firms are beginning their conversations earlier aiming to build trusting relationships with the founders early on.  "In the past, there were only angels and boutique VCs ready to invest before $3 to $5 million in revenue for direct to consumer and marketplaces," says Roujol.  She continues, "I founded Fab Ventures to back purpose and data-driven founders, fixing big problems. Changing our lives for the better. I believe in a collaborative approach and I choose founders who are focusing on building sustainable success, not on raising the next big round. We are humbled to be perceived by founders as their first potential investor or co-investing with VCs respected in the ecosystem."
The 2021 Beacon Awards boasted nine new categories, including Product Launch Cosmetics, Brand Builder and Online International Retailer. Ami Colé's Skin-Enhancing Tint was the first winner in the Product Launch Cosmetics category. "We elected the Ami Colé Skin-Enhancing Tint because it helps to meet a need in the industry by providing a product that celebrates and is built around melanin-rich skin which is a category that is underserved," said evaluator Christine Mielke, founder of online beauty product review destination Temptalia. "The marketing and description of the product was powered by a compelling story…while making it easy for the consumer to understand what the product would do."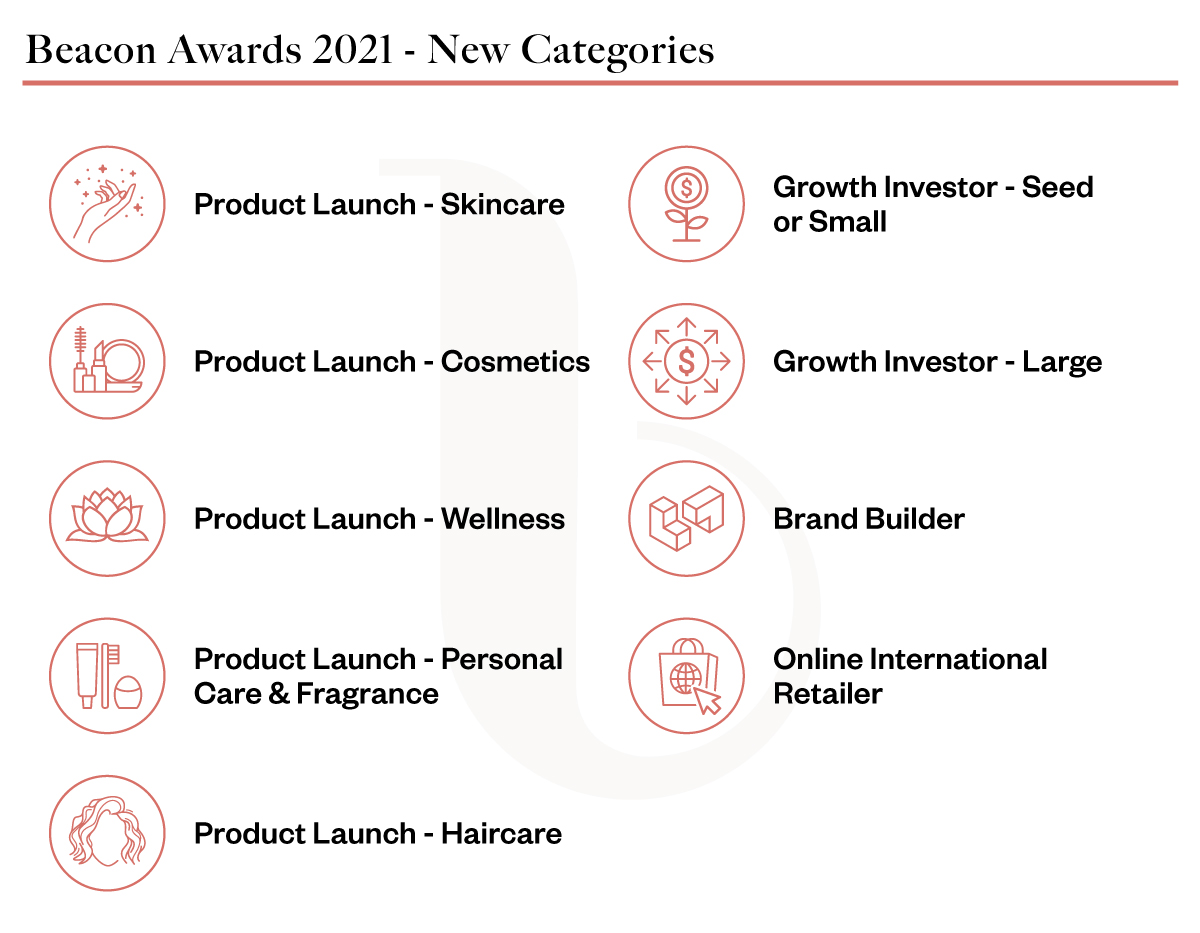 In the category of Online International Retailer, Secret Skin walked away a Beacon Awards winner. "We loved Secret Skin for their excellent storytelling, commitment to social impact and their unique position of expanding access to indie products in the Middle Eastern market," said evaluator Rahama Wright, founder of body care brand Shea Yeleen.
"I'm sorry I'm crying," said Secret Skin founder Anisha Oberoi upon accepting the award. "Thank you to the expert committee for recognizing the impact that we're trying to create for women's health and conscious consumption in the Middle East. Since we went live 11 months ago, we have been trying to build a community of clean crusaders, which is growing, and the response has been incredible."
When presenting Youth to the People with the Best Brand award, evaluator Janet Gurwitch, operating partner at private equity firm Advent International, said, "These two co-founders, Joe Cloyes and Greg Gonzalez, really stand out. They are so true to their consumer and to themselves as well. Not only have they created a really clean brand, but truly efficacious products. And just as impressive, they put their money where their mouth is with their Good To The People funds, which contribute to diverse nonprofits supporting climate and social justice organizations."
Cloyes said, "Our passion for people and our community really inspire us every day, and our community really drives a lot of the brand pillars that have evolved with us over the years and the things that we are going to continue to speak about through our funds and embrace through the creators we are highlighting and embrace through the people that we feature through our different content platforms."
The full list of Beacon Awards 2021 winners can be viewed here, and Beauty Independent has already begun accepting suggestions for Beacon Awards 2022 nominees in 24 categories.