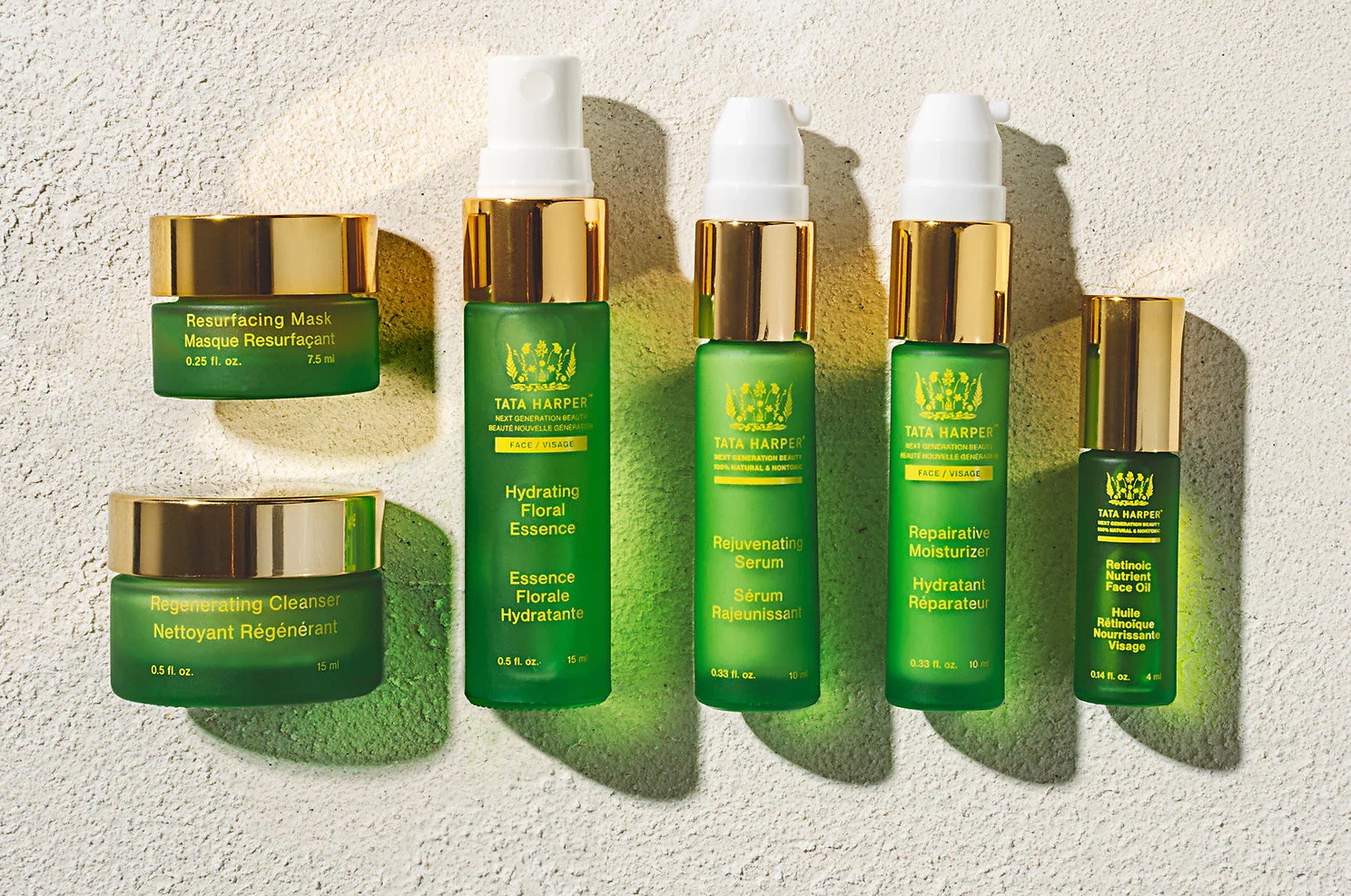 What Amorepacific's Acquisition Of Tata Harper Says About Clean Beauty Today
In an article on Amorepacific's acquisition of Tata Harper, the South Korean company's first of an American brand, Vogue Business proclaims, "It's a good time for science-backed, premium skincare."
Although the proclamation is undoubtedly true—market research firm The NPD Group's finding that prestige clinical skincare sales outpaced prestige natural skincare sales last year supports it—Tata Harper, absolutely a premium skincare brand, isn't known as science-backed. Launched in 2010, Tata Harper has been integral in the movement to elevate natural beauty and later clean beauty (in its early days, clean beauty wasn't a widespread term in beauty industry vernacular) outside of natural grocers like Whole Foods.
"The Tata Harper green bottle and gold crown was synonymous with luxury clean beauty. When you saw it, you knew it was Tata Harper," says Jillian Wright, VP of business strategy at beauty brand management firm Willow Beauties and co-founder of Beauty Independent parent company Indie Beauty Media Group. "I am thrilled to see this acquisition. It takes time, and it's not easy, but Tata put in a lot of hard work, and she deserves this huge win. I look forward to seeing how Amorepacific can push the Tata Harper brand forward."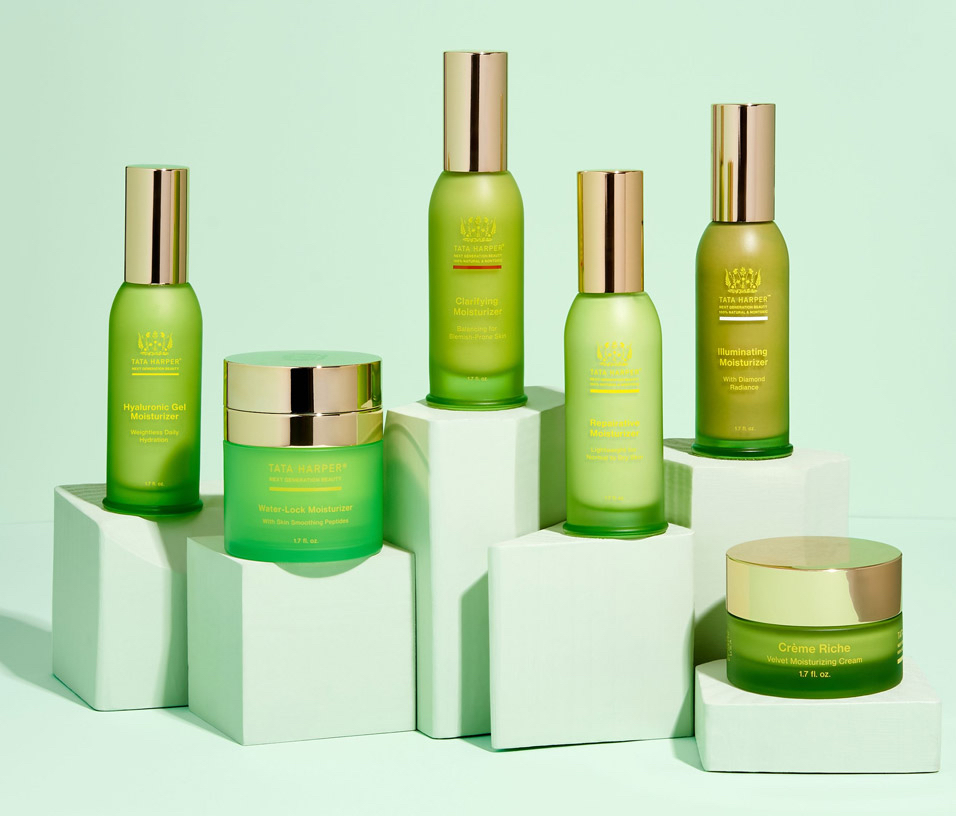 Tata Harper may be synonymous with luxury clean beauty, but that's not enough anymore. With skincare swinging toward science, Amorepacific's manufacturing and research prowess will push the brand forward by buttressing a so-called "cleanical" positioning marrying its clean heritage with cutting-edge ingredient expertise. The Vogue Business article ruminates on Amorepacific researching "3,912 traditional herbs in their Sulwhasoo Science Centre" to underscore its capabilities to propel innovation. In a press statement on the purchase of Tata Harper, Jinpyo Lee, chief strategy officer at Amorepacific, says Tata Harper will tap the company's "top-notch R&D."
The fruits of Amorepacific's R&D can distinguish Tata Harper's products from its competitors in markets such as North America inundated with clean beauty brands. Kelly St. John, founder of strategic growth consultancy KSJ Collective and former VP and DMM for beauty at Neiman Marcus, underscores clean beauty is "table stakes" for American beauty brands today and not sufficient to differentiate them.
"You expect them to be clean. What buyers are really diving into is the commitment to sustainability and the ethos of the brand. In skincare, which is a crowded place, they're looking for white spaces. It's about technology, it's about science, it's about efficacy," she says. "Amorepacific is super impressive from a science perspective. This acquisition obviously gives Tata Harper that much more ability to leverage science."
As clean beauty has become table stakes for retailers and consumers, it's increasingly become table stakes for beauty acquirers, too. A major jog in that direction was Shiseido's $845 million acquisition of Drunk Elephant in 2019, a year that also saw Unilever scooping up Tatcha for $500 million. Unilever acquired Ren in 2015.
Clean beauty deals have piled up since then. This year and last, Courtin-Clarins' family holding company Famille C's acquired Ilia, Pai nabbed investment from Courtin-Clarins' venture arm Famille C Venture, Highlander Partners bought RMS Beauty, Procter & Gamble purchased Tula, L'Oréal obtained Youth To The People, Waldencast secured a stake in Kjaer Weis, L'Occitane took over Grown Alchemist, Cavu Venture Partners poured capital into OSEA, and Beechwood Capital and Strand Equity backed Innbeauty Project, to highlight a few deals.
There are plenty of clean beauty brands that could ink deals in the future. Kosas, Pacifica, Westman Atelier, Summer Fridays, Saie, Live Tinted, Indie Lee, Tower 28, Thrive Causemetics, Kopari, Vegamour and Jones Road Beauty are among the clean beauty brands being closely watched by beauty industry observers, who predict clean makeup and haircare will be categories fueling deal activity. Prestige haircare sales have risen as premiumization of the category spreads, and makeup has rebounded following pandemic lockdowns in the U.S.
"The Tata Harper green bottle and gold crown was synonymous with luxury clean beauty."
"There's been a lot of chatter about beauty brand acquisitions, and while the industry is crowded, I do not believe the acquisitions will slow down," says Aggie Burnett, founder of beauty and wellness brand consultancy AB Creative. "There's still so much room for innovation in skincare and beauty in general, and opportunity for brand acquisition, especially when you're able to spearhead a category as Tata did."
On the flip side of the clean beauty rush, there's a clean beauty backlash, with select brands carving out niches for themselves beyond it (see Stratia, a skincare brand that's received investment from the venture arm of Natura & Co.) and a fresh crop of biotechnology-centered brands like Ourself and Tiny Associates. Unilever's $2 billion acquisition of Paula's Choice last year imbues these brands with hope for their prospects and demonstrates there's an appetite for brands that don't lean into the clean beauty narrative.
From a price tag and market impact standpoint, the acquisition of Tata Harper isn't as dramatic as the clean beauty deals that preceded it. Amorepacific has set up a $125 million special purpose acquisition company or SPAC in the United States to subsume the brand. After Tata Harper drew investment from Alliance Consumer Growth in 2015, it isn't surprising to anyone in the beauty industry that a transaction would transpire down the road.
Romain Gaillard, founder and CEO of clean beauty retailer The Detox Market, thinks Amorepacific's pickup of Tata Harper reflects the clean beauty segment's maturity. "On the the luxury side [of clean beauty], it's hard to create a new brand and get traction very fast," he says. "A lot of the brands that have longevity are more attractive because the authenticity and authority you need to be in that space, especially on the luxury, premium side, requires longevity."
It remains to be seen if the newer class of clean beauty brands will achieve the authority of the older class of clean beauty brands. "When Tata, OSEA, Pai and Odacité started, there was no market. They said, 'We want beauty that's cleaner, more transparent, more sustainable and still elevated,' and people said, 'What are you talking about?'" recalls Gaillard. "A lot of people coming in now are more attracted to the idea of the market booming than a mission, and it's very difficult for a new brand. The level of knowledge is very high."
He continues, "Seven to 10 years ago, a lot of brands had very interesting formulations, something different, and now the formulations are very one-dimensional. There's not a lot of innovation there. Back in the day, the packaging and branding might have sucked, but the formulations were innovative."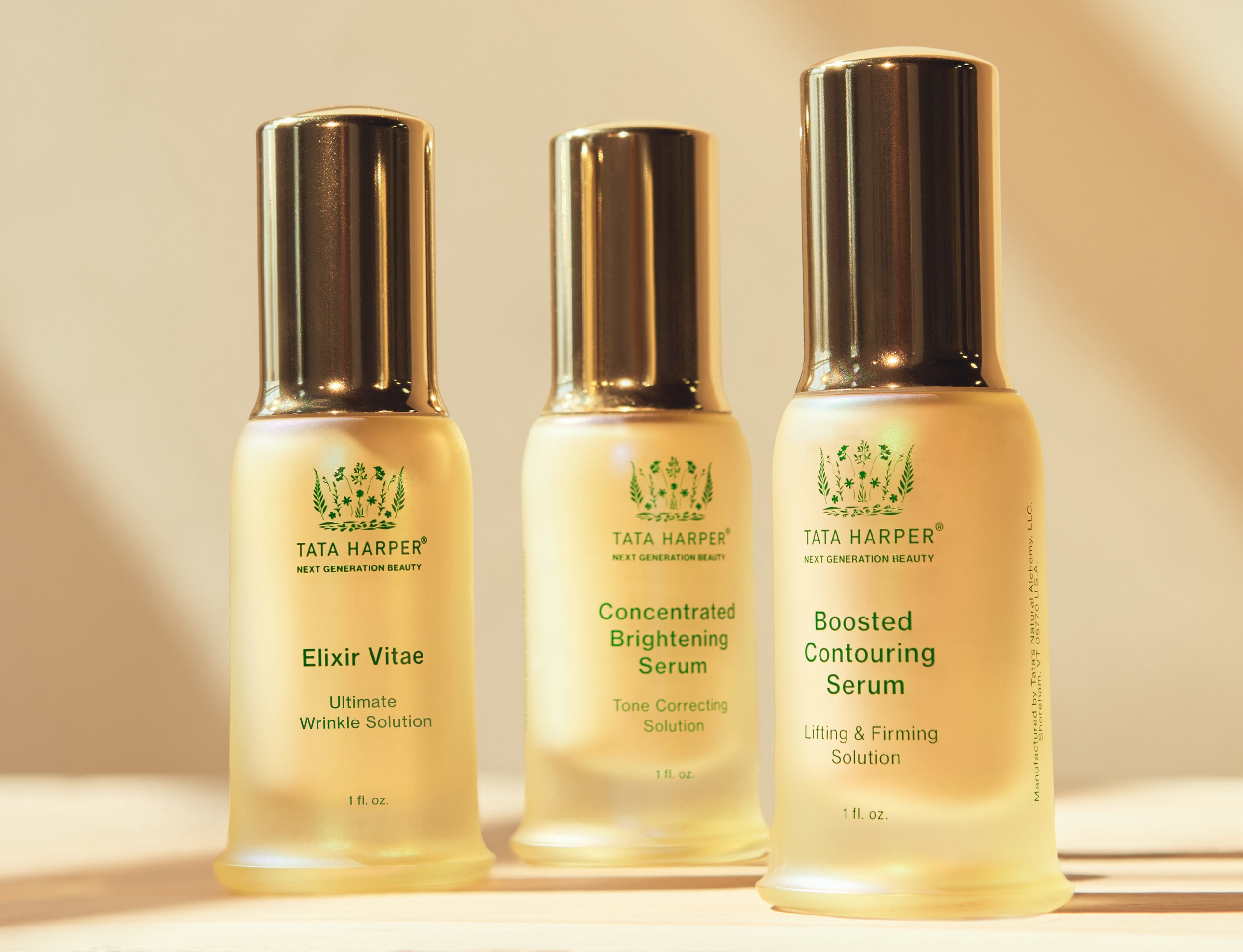 St. John recounts that Tata Harper wasn't an immediate sensation. At the outset of the brand, she shepherded its debut at Neiman Marcus, where customers didn't initially grasp its story. Columbian-born Harper and her former husband Henry Harper incorporated ingredients from their Vermont farm into the brand's natural skincare formulas. To help Neiman Marcus customers understand the story, Tata Harper made key hires, notably Kristen Erb Cavicchi, previously department manager at Neiman Marcus, as SVP of sales, and emphasized education.
"They realized that, to be successful in retail, it has to be the full 360. Education was so critical, having the right people to tell your story and not only to articulate your story to the customer, but to the associates," says St. John. "They invested heavily in their team and education."
Tata Harper has varied its prices to recruit customers to clean beauty and appeal to entry-level luxury shoppers along with uber-luxury shoppers. As examples, on the low end, its Mini Purifying Pore Detox Cleanser and Mini Clarifying Blemish & Control Cleanser are both $46, and on the high end, Crème Riche Anti-Aging Night Cream is $230 and Elixir Vitae Ultimate Wrinkle Solution is $490.
The variation has allowed it to expand its retail reach. In addition to Neiman Marcus, Tata Harper is currently available at Saks Fifth Avenue, Bergdorf Goodman, Sephora, Bluemercury, Cult Beauty, Space NK, Net-a-Porter, Credo and The Detox Market. Henry Harper told Vogue Business it's been profitable for "a number of years." Women's Wear Daily reports its 2017 sales were between $60 million and $65 million.
More recently, in the wake of the murder of George Floyd, Tata Harper was criticized for lacking diversity in its imagery and staff. Again, it invested and made a key appointment to tackle the issue. The brand brought on Michael Toure, founder of Toure Capital, to guide inclusivity efforts.
Amorepacific's acquisition of Tata Harper is happening as the global dynamics of the beauty industry and clean beauty in particular are shifting. Instability in the Chinese market for South Korean beauty companies is forcing them to search the world for growth targets. Amorepacific went from a profit of roughly $43 billion in the second quarter of last year to loss of roughly $27 million in the second quarter of this year as revenue from China dropped 50%. The company blamed China's zero-COVID policies for the business contraction.
"Amorepacific is super impressive from a science perspective. This acquisition obviously gives Tata Harper that much more ability to leverage science."
China accounts for over half of Amorepacfic's Asian sales and accounted for nearly 86% of its overseas sales in the second quarter. Its North American sales jumped 66% in the quarter, but only accounted for around 12% of its overseas sales. Amorepacific has had successes in the U.S. with Laneige's campaign featuring Sydney Sweeney and Sulwhasoo's presence on Amazon. It's not been completely smooth sailing for the company in North America, however. It closed all 10 Innisfree stores in the U.S. and Canada last year.
Bobby Varghese, a consumer analyst at market intelligence firm GlobalData, says Amorepacific's acquisition of Tata Harper fits with its "'look West' strategy, which is a seismic move for the South Korean conglomerate that has expanded rapidly due to its strong base in Asia." He elaborates, "After the pandemic hit its core markets—South Korea, Mainland China and Hong Kong—Amorepacific has accelerated geographic diversification to insulate its business from future shocks including the ongoing geopolitical tensions and rapidly changing consumer preferences."
No stranger to natural skincare ingredients (herbs have always been features of Chinese skincare), clean beauty hasn't historically been a big driver for Asian consumers. Speaking of Chinese consumers during a Beauty Independent webinar last year, Allie Rooke, founder of Clean Beauty Asia, said, "People buy products because they work, not because they are clean. It's all about efficacy."
But there were signs prior to Amorepacific's acquisition of Tata Harper that it's convinced clean beauty and related concepts like vegan beauty are trending upward in its core markets. In 2020, it unveiled the vegan brand Enough Project on the South Korean e-commerce platform Coupang. "The company has stepped up its focus on luxury, natural and online beauty brands," says Varghese, noting that, by Tata Harper being in its portfolio, the brand "gains access to lucrative Asia-Pacific markets, including China, Japan and Australia, where the clean beauty movement is gaining ground."
The risk for Tata Harper is that expanding internationally could distract from building upon its robust business in the U.S. Another risk of selling to a conglomerate not headquartered in the U.S. is that the conglomerate may not comprehend the American market or American brands as well as a conglomerate headquartered in the U.S. And, as quickly as Amorepacific has shifted its attention to the U.S., it could shift its attention elsewhere. The impending closure of Pola Orbis-owned skincare brand H20+ is evidence that conglomerates headquartered abroad can have difficulties sustaining a thriving brand in the U.S.
For Gaillard, the biggest question that arises from Amorepacific's acquisition of Tata Harper is, "How can you scale and maintain quality?" To date, he hasn't noticed clean beauty brand deals undermining the quality of the brands involved. Tata Harper is remaining at the helm of her namesake brand, potentially protecting the brand's integrity as it's swallowed by a larger entity.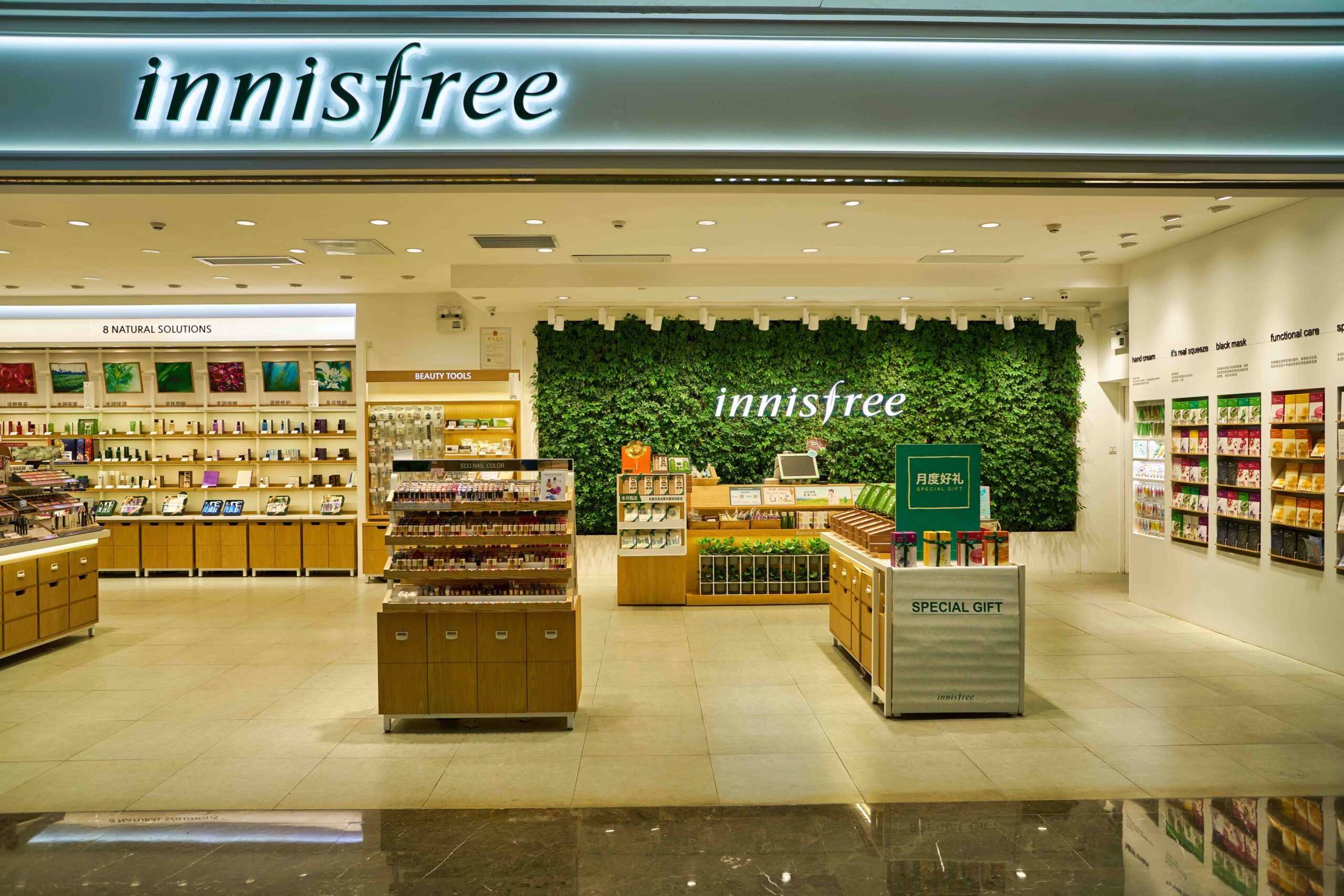 Referring to the takeover of a clean beauty brand The Detox Market carries, Gaillard says, "If anything, it makes our life a little easier because it means a brand has more resources and marketing money, and brand awareness comes from it. So far, we have only seen the good part of an acquisition and not the bad part."