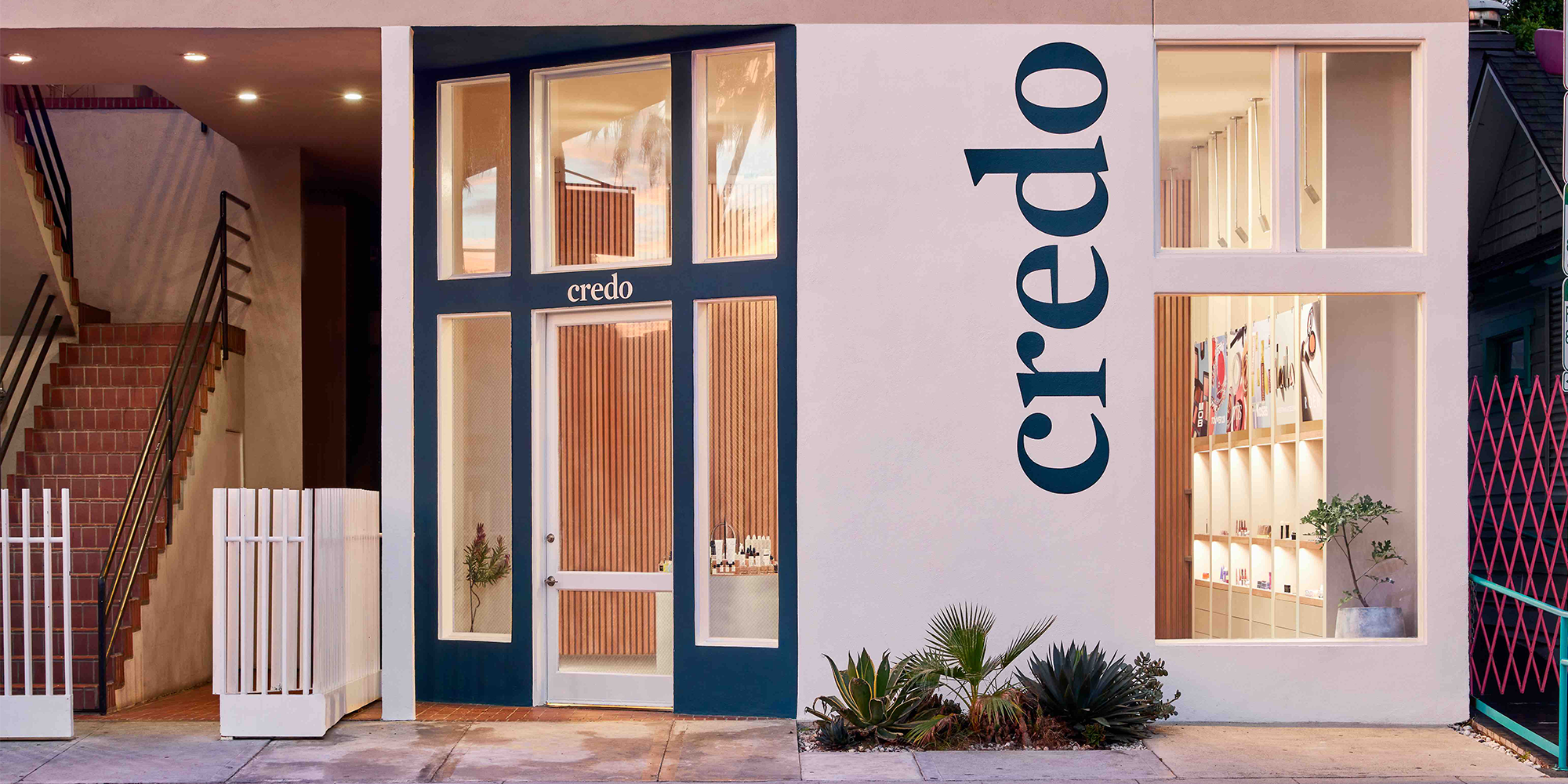 Annie Jackson Steps Into CEO Role At Credo To Expand Its Clean Beauty Message And Store Roster
Annie Jackson, a chief architect of Credo from day one, is taking over the reins as CEO of the clean beauty retailer.
She moves into the role occupied by Stuart Millar, previously GM and president of the Americas for Aesop, since February last year. Millar has departed Credo for another job. Dawn Dobras, former head of strategy at Gap's e-commerce division, preceded Millar as CEO. Jackson has long held the COO post at Credo and will retain COO responsibilities.
Together with Shashi Batra, Credo's first CEO and a central figure in Sephora's rise in the United States who died in 2017, Jackson, former director of merchandising at Sephora, founded Credo, a concept imagined as akin to Sephora for clean beauty incubated in the San Francisco headquarters of its owner, growth equity fund NextWorld Evergreen. Credo made its retail debut in 2015 and today has 15 stores across California, Colorado, Illinois, Texas, Massachusetts and New York.
"Credo is ingrained in me. It's part of my soul truly. I see so clearly the vision ahead, and I feel honored and ready for the future," says Jackson. "These moments give you time to think back to the past. It's nearly a decade now since we started Credo. Our mission has not changed. It continues to be to push beauty forward and have demanding standards for ourselves. If we do that, hopefully that has ripple effects in the industry."
Jackson becomes CEO at an inflection point for clean beauty, which has become mainstream due to consumer interest and maligned as fearmongering and confusing in corners of the beauty industry, and beauty retail, a sector that's been slammed especially on the smaller end by brands' promotional activity, elevated costs and consumer caution. Credo has bolstered its management to withstand choppy economic waters, and Jackson will be shepherding it through store and in-house brand expansion and initiatives to advance clean beauty.
Recent hires at Credo include VP of sustainability and impact Boma Brown-West, former lead engineer for sustainability at Whirlpool Corp. and spokeswoman for the Environmental Defense Fund, VP of marketing and e-commerce Rie Maiden, former executive director for marketing at Jo Malone London, and CFO Derek Browe, former CFO at Thursday Boot, Bandier and UNTUCKit. Outside of its stores, Credo has workforce of about 50 employees helmed by Jackson.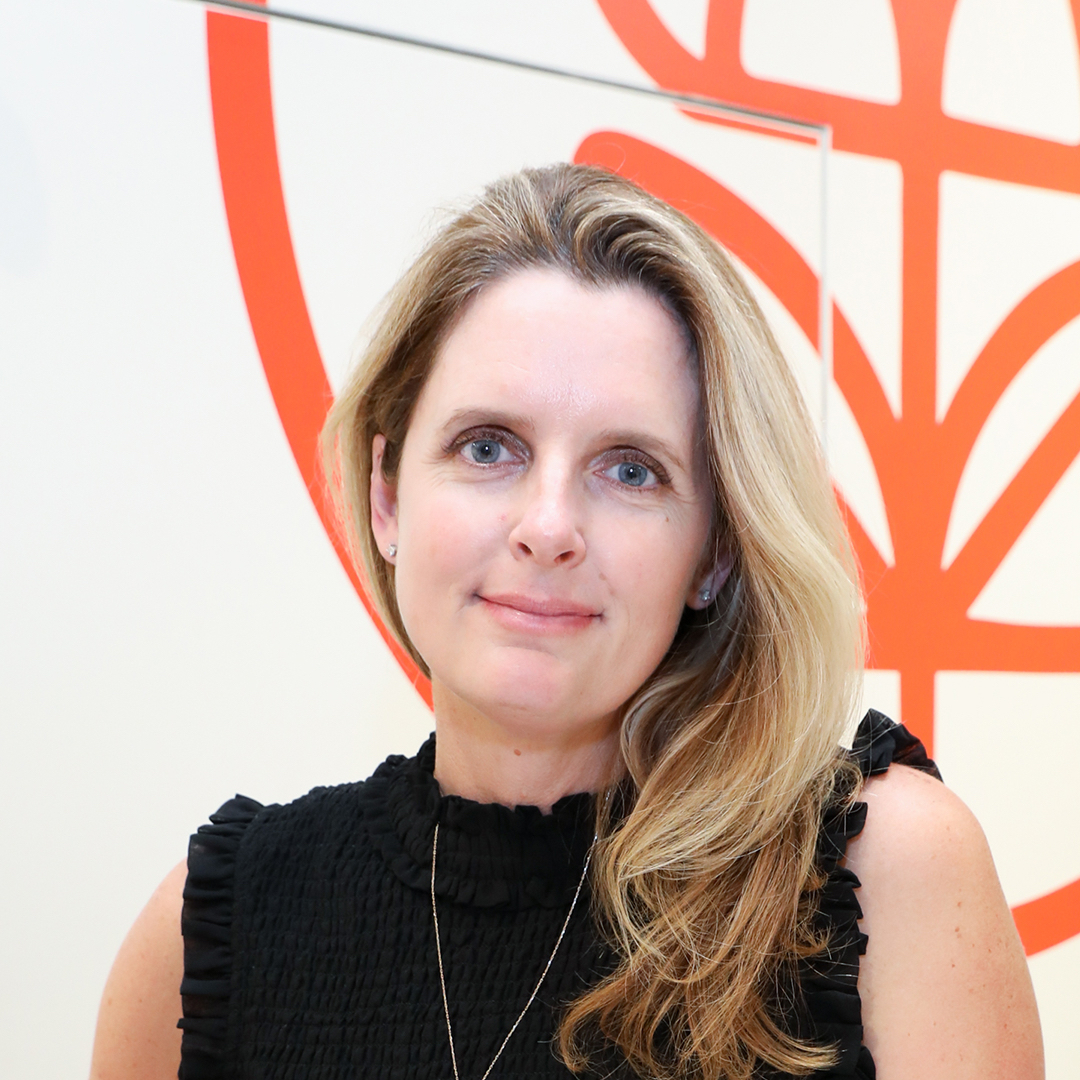 "Annie's tremendous passion, people-first leadership style, and deep industry experience uniquely position her to lead Credo into its next phase of growth," says Tiffany Obenchain, managing partner of NextWorld Evergreen, in a statement. "Credo has significantly invested in its management team over the last six months, and we are excited to see this new team, under Annie's leadership, fulfill Credo's mission in new and meaningful ways."
A big part of Jackson's vision for Credo is emphasizing that clean beauty isn't simply about ingredient prohibition. The retailer will be unveiling a fifth version of its clean standard, a framework spanning ingredient safety, packaging, labeling, testing and treatment of people in the entire supply chain, in 2024. In June, it will hit a milestone for its sustainable packaging guidelines that requires its brands replace virgin petrochemical plastic packaging with packaging containing 50% or above recycled plastic content or switch to materials such as glass or metal.
"There is so much work beyond just ingredient safety that we realize we are not really expressing to our community, and we are not making it clear for them how much impact in other areas we are spending our time on," says Jackson. "The plan is to really start to express that and evolve people's mindset out of just ingredients and the free-from focus. Impact is about continuing to see where we can do better as an industry."
Discussing Credo's forthcoming sustainable packaging guideline milestone, Jackson adds, "There are brands that might not be totally aligned with that milestone, but they are doing things like light-weighting or transitioning to more recyclable materials or exploring circularity. That's really important work and should be celebrated and not looked at as a negative. We do plan to communicate if they haven't made it why and have honest conversations about that."
"There is so much work beyond just ingredient safety that we realize we are not really expressing to our community."
In 2023, Credo instituted a new store design with the opening of a Los Angeles store on Larchmont Boulevard. It was succeeded this year by new stores in Seattle and the LA neighborhood Venice. Credo will soon open a store in the Silver Lake community, its fourth in the LA region. Three to four store openings are slated for 2024. Credo tends to concentrate its store real estate in select markets to raise local awareness. In May or June, it will open a store in Portland, Ore.
Credo went live with a website overhaul in September and will be embarking on refurbishing its stores, particularly its LA store on West Third Street, San Francisco store on Fillmore Street and New York City store on Prince Street, in 2024. At the moment, Credo's e-commerce site is responsible for a percentage of its sales in the high 50% range, according to Jackson. She'd prefer sales to be evenly split between Credo's site and its stores.
"I am excited about all the rich stories we hear about as merchants that bring you into the fold of the brand and make you inspired by it. We have an opportunity to bring that to life in our Credo stores in a more impactful way and the customer wants that from us," says Jackson. "Three years ago, the focus was on the efficacy of the products, but I do think customers have changed. They get that the brands we sell are efficacious, and they stand up to conventional beauty brands. So, they are really interested in why they are here, what they are all about."
Credo expects to launch a fourth in-house brand in 2024. At present, its in-house brands are sun care brand EleVen by Venus Williams, makeup brand Exa and skincare brand Follain. Credo acquired Follain, once a clean beauty retail rival, in 2022. This year, Credo has shrunk its third-party brand lineup from roughly 130 to 100 brands. Among its bestselling brands are Tata Harper, Indie Lee, OSEA, Nécessaire, Maya Chia, True Botanicals, Henry Rose, LolaVie, RMS Beauty, Gen See, Kosas and Iris&Romeo. Skincare, the biggest category, constitutes nearly 50% of sales.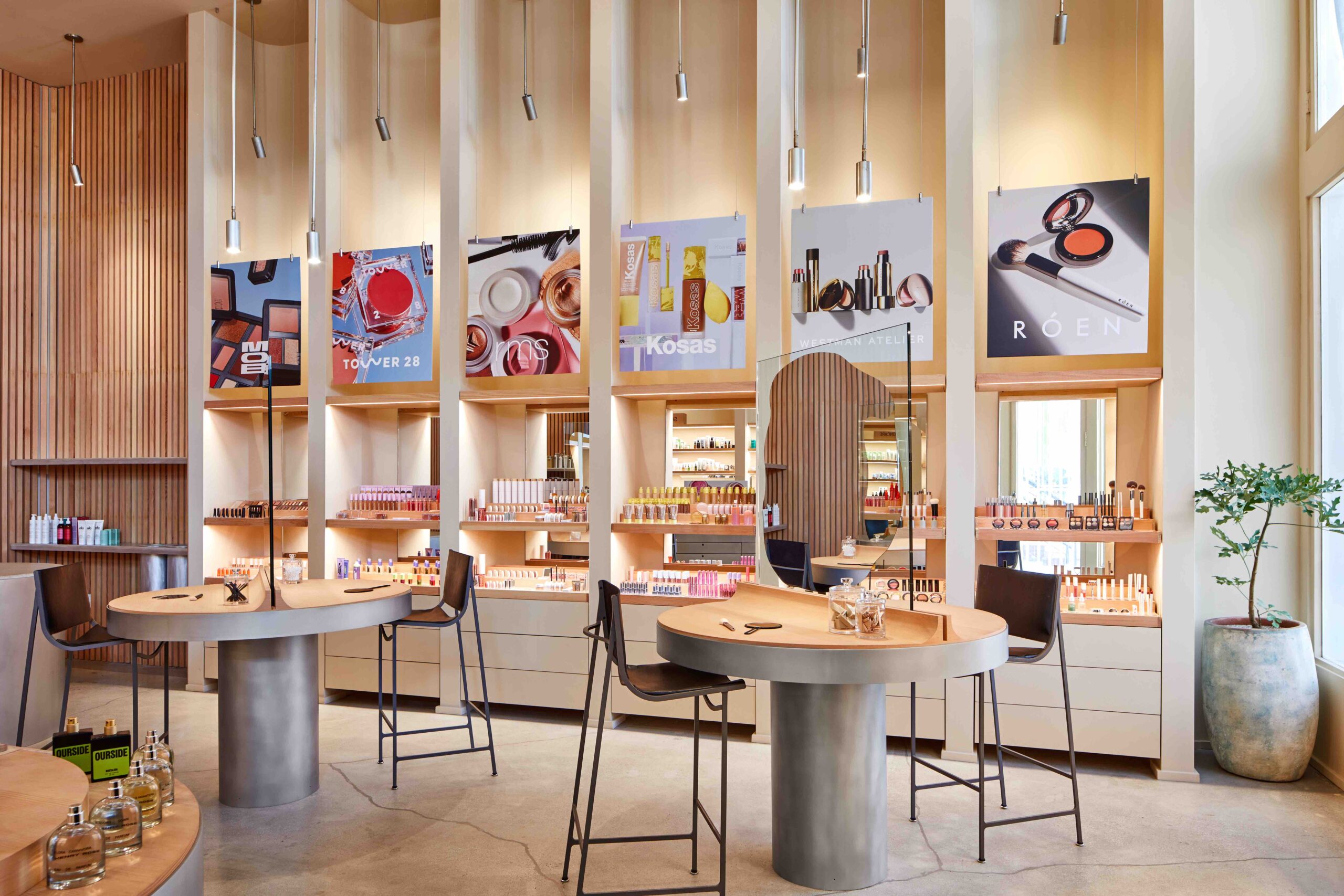 Asked about Credo culling the number of third-party brands, Jackson says, "We wanted to zero in on the people that we know have set up an infrastructure to scale over time and that have a great NPD pipeline. They are not grappling with a lot of complexity in their supply chain, and they are authentically living our values. We want to make sure we are focused on people who are really walking the walk."
Credo is on pace to register double-digit revenue growth this year, but Jackson acknowledges it's been tough to drive sales in the current environment. Perennially hesitate to discount, the retailer has amplified its schedule of promotions this year to help it compete against discounts enacted by its third-party brands and their mounting networks of stores.
"We feel that discounting is a race to the bottom, so we are trying to be very selective," says Jackson. "You have to be very careful about how you do it. For Credo, if we do it an analytic way that allows us to acquire a customer, then I think it makes sense. If you are reacting to a business that's maybe challenging, that's a tough place to be in, and it's not where we like to make decisions from."