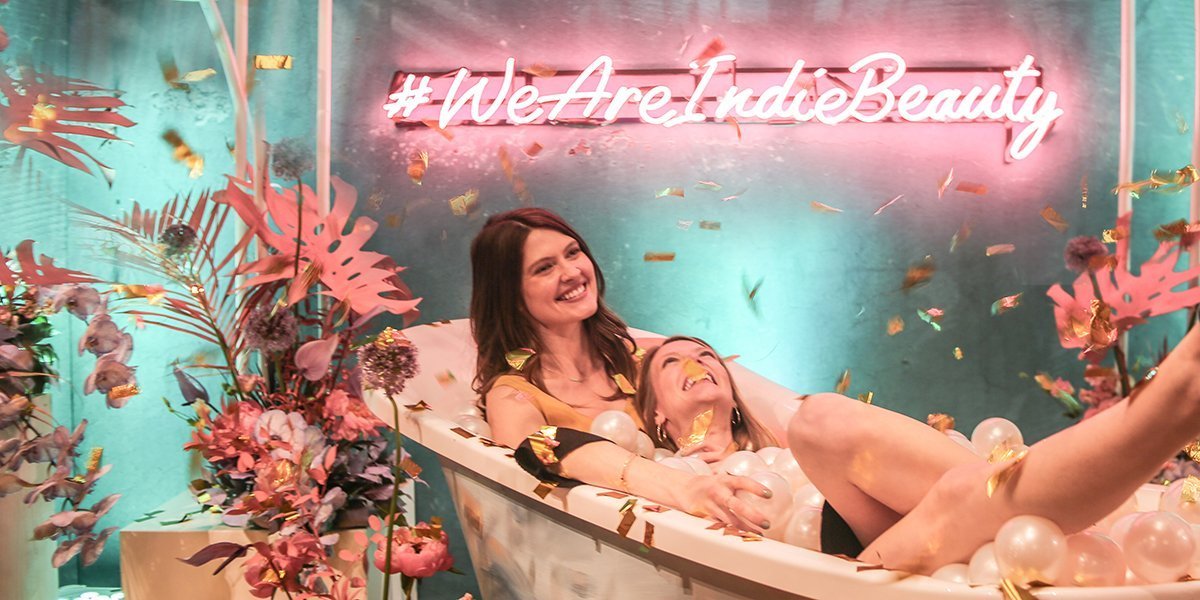 Top Emerging Beauty Trends—10 Of Them!—From IBE Dallas 2019
Showcasing sex toys and fat-busting lasers, Indie Beauty Expo's edition in Dallas last month was a platform for the many facets of the evolving indie beauty segment. Among the 70 brands that packed close to 20,000 square feet at the stylish Sixty Five Hundred venue were new startups Bevara Skin, Lipstuk and Sanara, and indie stalwarts Honey Belle, Erbaviva and Honestly pHresh. Over 200 buyers from an extensive range of retailers, including Neiman Marcus, Ulta Beauty, Credo, Walgreens, Dillard's, Feelunique, Equinox, Kohl's, Sally Beauty, Amazon, Revolve and Whole Foods Market, checked them out to determine what roles they could play in increasingly amoebic beauty assortments touching upon everything from pain relief to smelly feet. Beauty Independent explored the merchandise diversity to pinpoint trends across haircare, skincare, makeup and more that will amplify the impact of indie beauty going forward.
Related: Biggest Beauty Trends From The First IBE Berlin
Related: A Dozen Big-Time Beauty Trends From IBE LA 2019
Related: The Biggest Beauty Trends From IBE London 2018
Related: The Biggest Beauty Trends From IBE New York
1. Hello Yellow
Some of us are sick of millennial pink, and it's a condition Pepto Bismol can't cure. A color switch, though, might do the trick. Enter what Man Repeller has christened gen z yellow. First appearing in fashion, the cheery hue is infiltrating the beauty, wellness and sexual health sectors to perk up products and provide a welcome alternative to ubiquitous blush.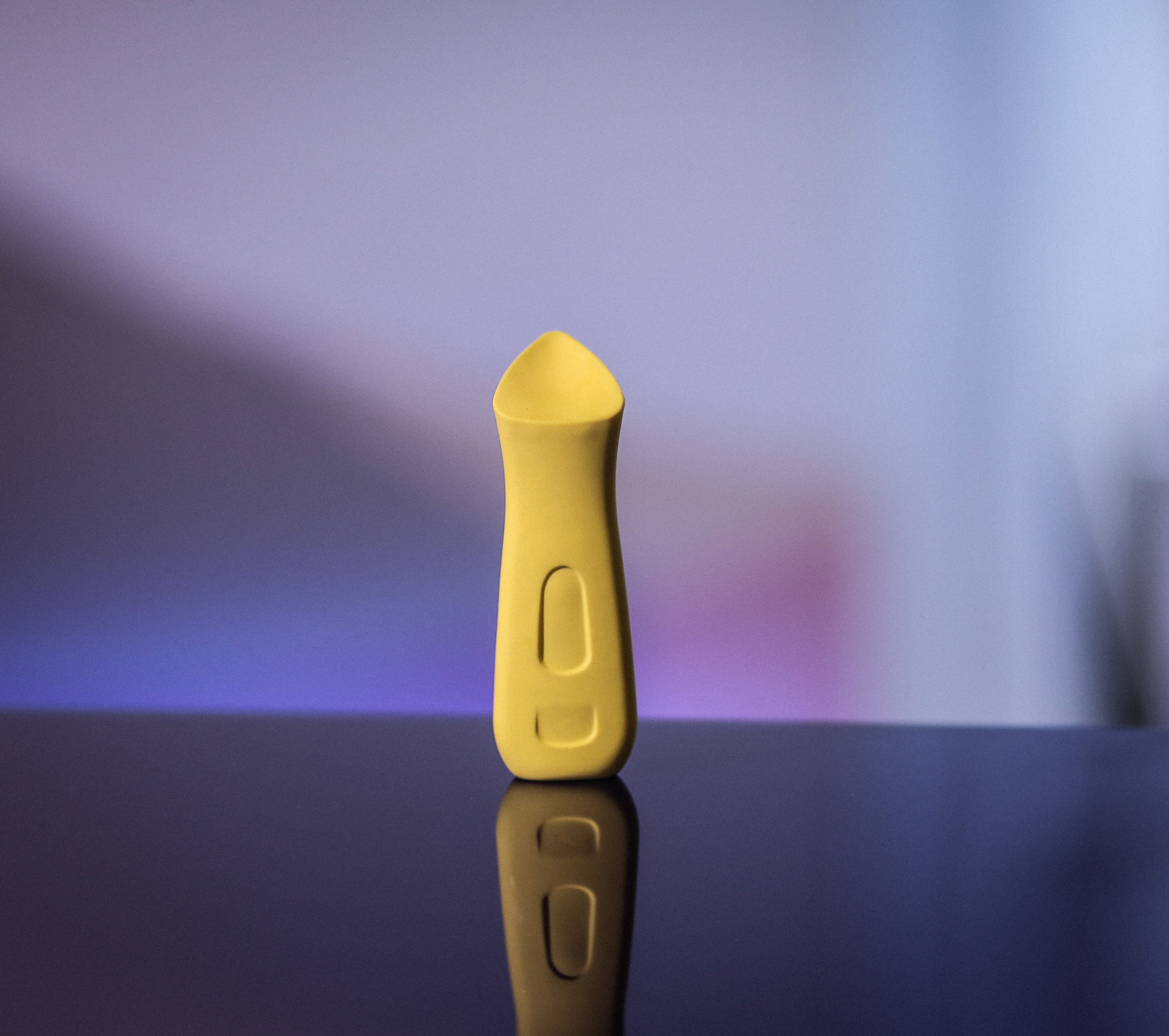 Dame Products: When Dame Products was looking to introduce a new vibrator shade to its assortment, it conducted a survey of members of Dame Labs, a group of devoted followers that weighs in on product development, to identify the right color, and 37% preferred yellow over blue, green, pink and purple. Emma Olswing, artistic director for the sex toy company, reveals survey respondents gravitated to saturated yellow tones that weren't too warm, and used words like "fun", "bright", "tropical" and "inviting" to talk about them. Taking into account their insight, Dame Products landed on a vivid yellow shade it labels lemon for its compact, easy-grip vibrator Kip. Today, Kip sales in the lemon variety aren't far behind sales of the product in lavender. "Our customers are noting how interesting and fun the yellow option is. Yellow may be polarizing, but every color is," says Olswing. "We're happy to offer something that differs from the norm in the sex toy industry."
Nomad: The intense yellow eyeshadow shade Tropicana in travel-inspired Nomad's Havana collection is one of its bestsellers. Felicia Rintanen, a beauty industry veteran who founded the cosmetics brand with her husband Antti, reasons, "For makeup, it is a unique, but still safe way to add some color and brightness to a person's look." She's noticing consumers dab yellow in the inner corners of their eyes to enliven their makeup. Rintanen says, "This pop just adds that little something extra."
Dr. Botanicals: British clean skincare brand Dr. Botanicals' newest product is lemony luscious. Called Lemon Superfood All-In-One Rescue Butter, it can be used as a moisturizer and treatment to combat dull skin. Made only with vegan ingredients, Rescue Butter's 96% natural formula contains lemongrass, coconut, almond, grapeseed and sea buckthorn fruit oils. The product is encased in a joyful yellow tube to energize consumers in anticipation of applying it.
2. C Big Doses
As cannabidiol beauty becomes more common, sprinkling a little CBD into a formula is no longer sufficient to generate buzz. Indie beauty and wellness brands are supersizing their CBD content in body oils, tinctures and hair tonics to ensure consumers feel the effects of the popular plant medicine molecule.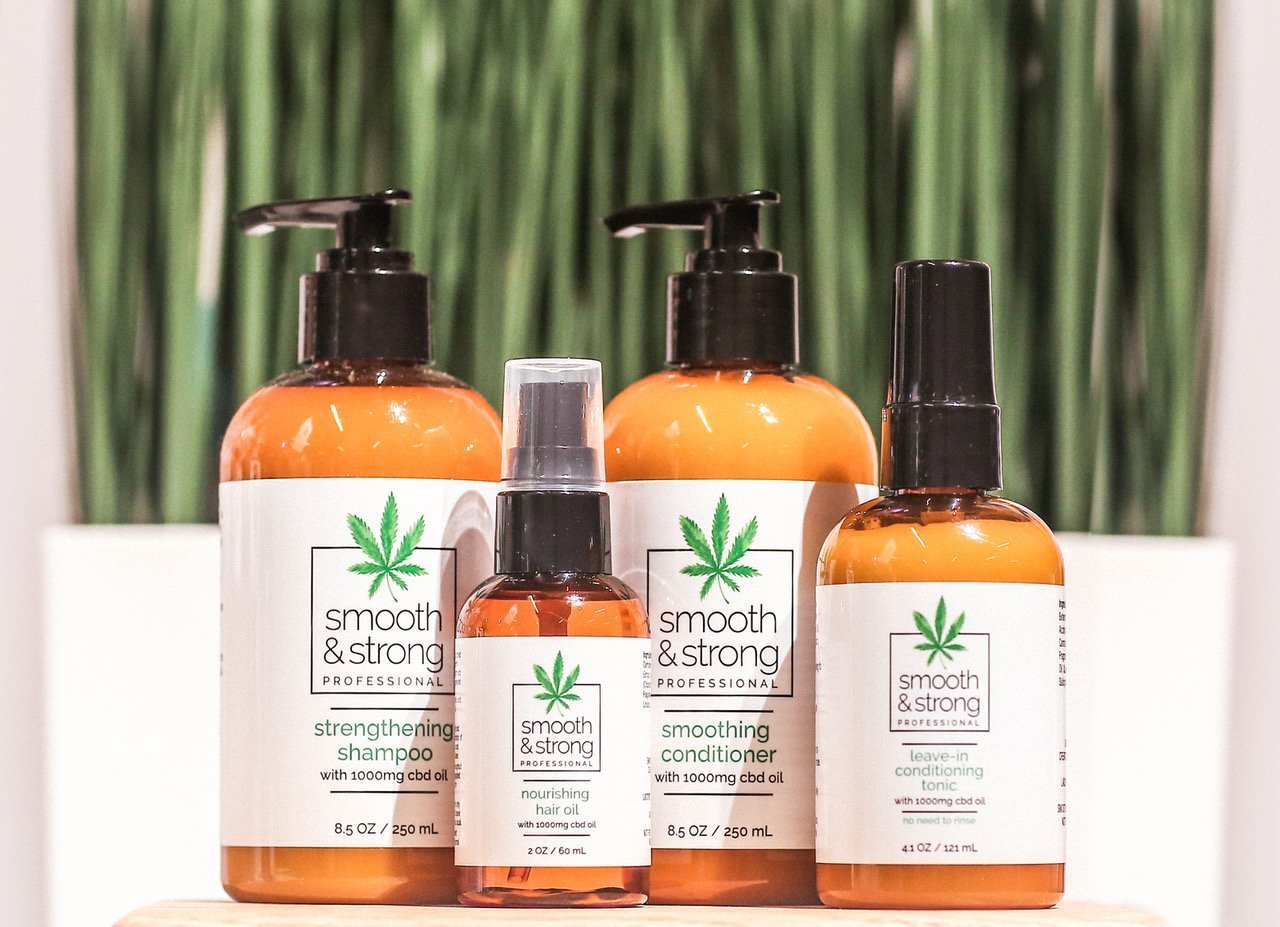 Cannibabe: Launched last year by Megan Lyman, Cannibabe's selection has four products that don't skimp on CBD. Its Body Oil, for example, has a whopping 1,000 milligrams of CBD per 2-oz. bottle. A 1-oz. bottle with 500 CBD milligrams is also available. "Most recent studies have proven your body can absorb 1,500 milligrams of CBD every single day," says Lyman, who formulates with full-spectrum CBD oil and posts the ingredient's most recent test results on Cannibabe's website. "With so many low-dose options on the market, it was my goal with Cannibabe to create a product that is very potent so, every use, you absorb a healthy dose of CBD and all the benefits it has to offer." 
Love Always, Liz CBD Oil: Love Always, Liz CBD Oil takes dosing seriously. lt pumps 500 milligrams or more of organic, non-GMO CBD into its products. Founder Liz Sprinkle has reaped benefits from amped-up doses, including improved sleep, and diminished stress and anxiety. Love Always, Liz CBD Oil sells three 1-oz. sublingual ingestible MCT oil tinctures with 600, 900 and 1,200 milligrams of CBD as well as a topical gel in a 4-oz. pump with 750 CBD milligrams and a topical gel in a 1-oz. roll-on with 500 CBD milligrams. "As an active person, the topicals products accelerate my muscle recovery from my workouts and ease joint pain from running and snowboarding," says Sprinkle. "I had seen good results from a 100-milligram CBD balm I began using and really wanted to push the limits to offer high-potency topicals to my customers dealing with chronic pain and needing symptom management from more serious health issues."

Smooth&Strong: British company Label.m Professional Haircare's CBD range Smooth&Strong made its debut on the floor of IBE Dallas. Its product repertoire encompasses four stockkeeping units: shampoo, conditioner, leave-in conditioning spray and hair oil. A treatment mask is launching later this month. The products' formulas combine 1,000 milligrams of CBD oil with hemp seed oil and agave extract. "We felt that, in testing, having the higher concentration provided more effective results in a shorter amount of time," says vice president of marketing Sydney Knight. "This is very important in the salon as stylists have a limited amount of time with clients. The higher concentration sets us apart from other CBD haircare brands as we offer more to the end customer." While Smooth&Strong performs in a salon environment, Knight mentions the brand doesn't plan to limit distribution to the salon channel and is open to retailers stocking high-performance haircare. 
3. Makeup Removal Reimagined
Taking off makeup is a monotonous task that beauty enthusiasts endure on a daily basis (unless they doze off before they get to it). Brands are injecting excitement into the process with new textures and formats that aren't your average wipes and washes.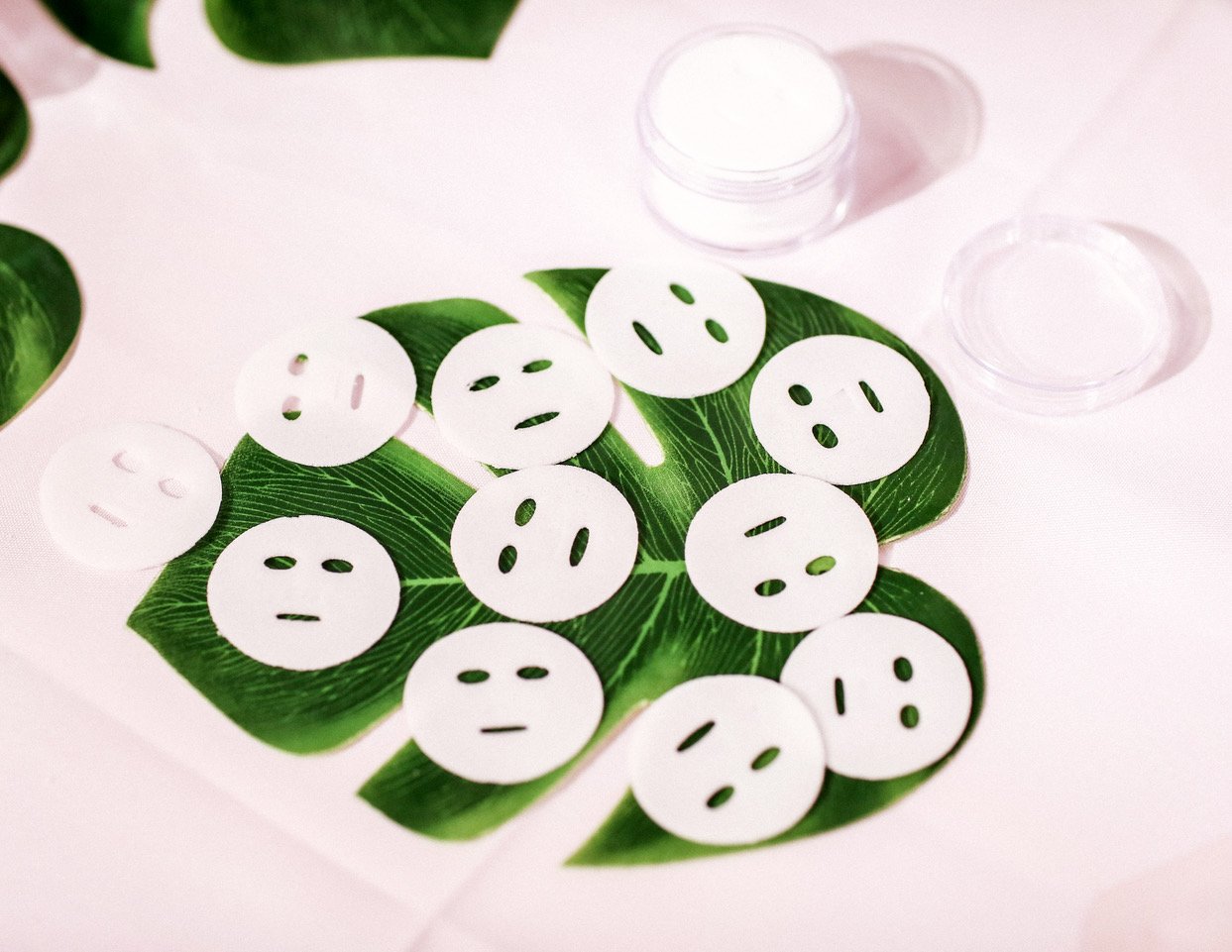 Pure Aura: Imagine tiny sheet mask-looking disks replete with mouth and eye holes that fit into the palms of your hands and transform into cleansing foam formulated to eliminate makeup while not screwing with your pH balance. Super cool, right? Pure Aura has crafted adorable and patented circular Paper Cloud pads that generate a lather with a small splash of water. There are 10 pads in a resealable bag that makes traveling a cinch. Paper Cloud is available in oily, combination and dry skin varieties.
Minimo Skin Essentials: If makeup removers don't integrate a skincare aspect, they're missing an opportunity. Minimo's Velvet Cleansing Butter Balm is part makeup remover and part nourishing cleanser. Its smooth sulfate-free formula features babassu and shea butters, and castor and safflower oils. Mary Ware, founder and CEO of Minimo, details, "This product should be applied to dry skin in a circular motion, then add water to create a gentle lather. Makeup and dirt is swept away after rinsing to reveal soft, clean skin." Soft, nurtured skin leads to a better canvas for makeup the next time around.
Anda: A tribute to spa industry authority Kerstin Florian's late daughter Charlene, Anda is a natural and sustainable line building upon Florian's more than 40 years of experience in skincare with products that are simultaneously multifunctional and straightforward. Its Hybrid Cleanser's gel-oil recipe transitions into a milk while cleansing to boost hydration as it banishes makeup and impurities. Housed in a recyclable tube, the product suitable for sensitive skin has sunflower, jojoba, baobab, sea buckthorn and moringa oils.
4. Shampoos With Oompf
The shower is a focal point for beauty industry innovation. Whether its eco-friendly bars and powders or elevated shampoos, the way we cleanse our hair is changing in response to shifting preferences and expectations.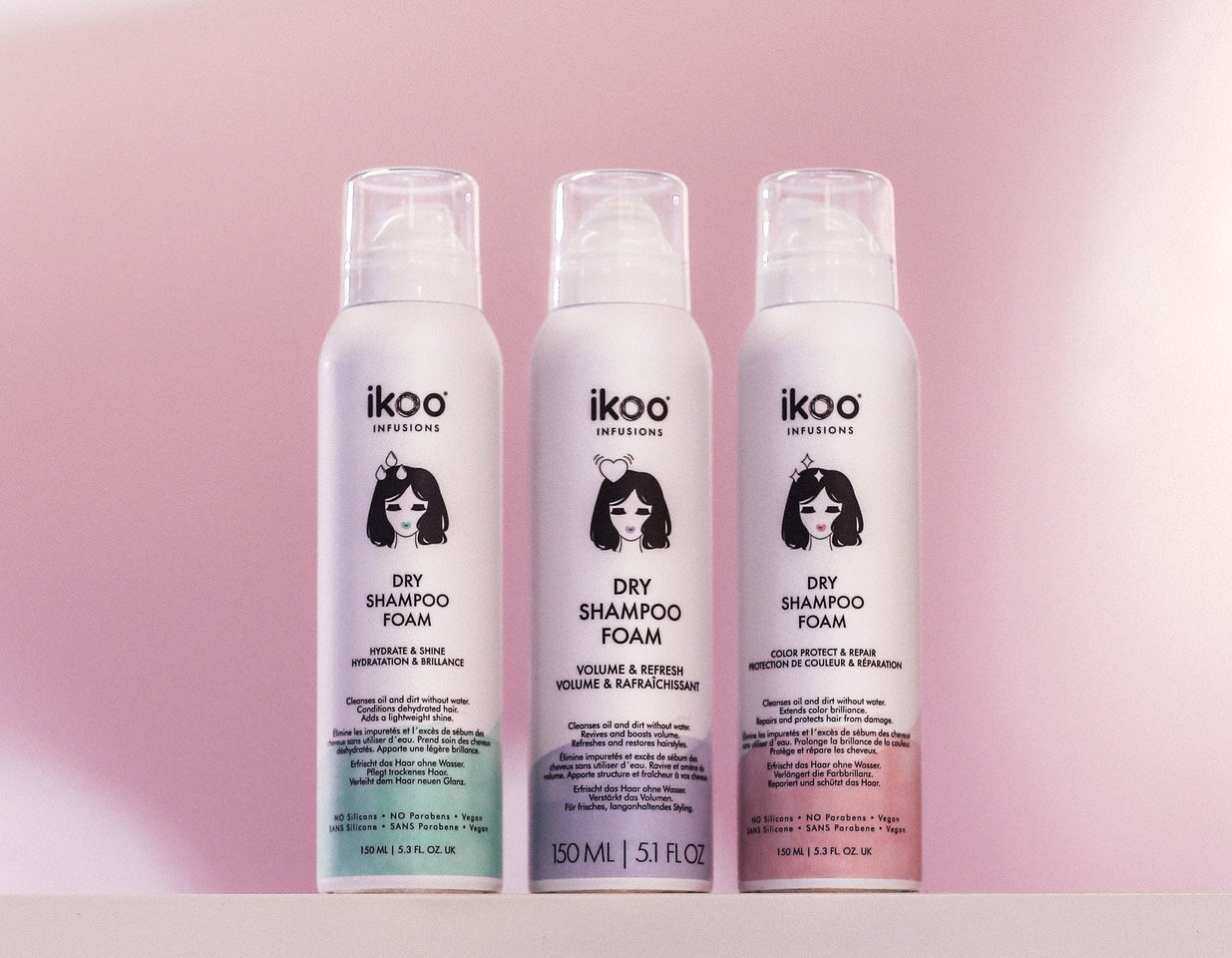 Truhair By Chelsea Scott: Truhair was so confident its sulfate-free shampoo would suds up that it named the product Frothy. The secret to its froth is miniscule bubble capsules, which include cell-renewing lentil extract and Japanese persimmon for follicle regeneration, that burst during shampooing. An exfoliant as well as a hair wash, Frothy also has capsules of caffeine with green tea for hair growth and ginseng for scalp stimulation, and an array of 17 amino acid compounds to moisturize, protect and strengthen hair. "Frothy is proof that using products that are good for your hair [doesn't mean you] have to sacrifice the things you love like a sudsy shower experience," says Ryan Sullivan, CEO of Truhair. "Your hair will feel clean, moisturized, shiny and smooth all while having exfoliated your scalp and repairing your hair."
Label.m: When Label.m discusses shine, it's about what's in the bottle as well as the look of the hair. The brand's Diamond Dust haircare collection is infused with white diamond dust particles, champagne, white rose petal oil and pearls. The micronized diamonds aren't simply for sparkle. They excise buildup, refract light to augment radiance and shore up a thermal shield to defend against heat damage. No wonder diamonds are a girl's best friend.
Ikoo: Spray isn't the only choice for dry shampoo. Ikoo has whipped up a foam take on the product that rids hair of oil and dirt. Specifically, rice starch in the foam's formula absorbs oil. In addition to the rice starch, Ikoo puts panthenol for shine and lichiderm for protection in its dry shampoo foams. Customary dry shampoos frequently leave white residue, but Ikoo's dry shampoo foam doesn't. What it does leave, however, is a long-lasting fragrance in the hair as a pleasant reminder that it's done its job. The dry shampoo comes in three varieties: Color Protect & Repair, which has a lavender, orange blossom and bergamot scent, Hydrate & Shine, which smells like basil, jasmine and patchouli, and Volume & Refresh, which is fragranced with bergamot, iris and jasmine.
5. Snooze Fest
The perils of insufficient sleep are enough to, well, keep you up at night. In their quests for a sound slumber, many sleep-deprived peeps avoid prescription drugs that can cause a litany of adverse side effects. Indie beauty and wellness brands are creating natural sleep solutions to help everyone get the shut-eye they deserve.
NHCO Botanical Bodycare: NHCO founder Nicole Hawthorne was bit by the no-sleep bug in 2017, a year prior to premiering her brand, while undergoing fertility treatments. "I wanted and needed to be able to sleep at night, but was hesitant to use forceful means like sleeping pills. I was looking for something gentle and calming, so I decided to make something myself so I knew it was pure," she says. Her creation, Fresh Lavender Sleeping Mist, worked like a charm. Designed as a fabric and room spray, Fresh Lavender Sleeping Mist should be liberally applied to upholstered headboards, bedding, pulse points and window drapes. It has organic chamomile for sleep-inducing and stress-reducing properties, lavender to combat anxiety, relax muscles and reduce disturbed sleep, and vitamin c-rich orange to help people stay asleep. 
The Good Patch by La Mend: Since its launch in 2018, The Good Patch by La Mend has been on a mission to bring a variety of pure and potent phytocannabinoid products to the public that stick it to ailments like hangovers, menstrual cramps, pain and poor sleep. David Nicholson, Kelly Brock and  Betsy Scanlan, the trio behind The Good Patch, seem to be succeeding. Consumers can pick up their transdermal CBD and non-CBD patches at Barneys New York, Urban Outfitters, Amazon and Dermstore. After creating the Nite Nite patch, formulated melatonin and 15 milligrams of hemp extract from organically-farmed, non-GMO plants, the brand has added the hemp extract-free Dream patch infused with melatonin, valerian root and hops to help wearers achieve a deep sleep.
Asutra: Self-care specialist Asutra's new product Chill The Night Away is filled with magnesium, melatonin and CBD to ease pain, and assist with relaxation and sleep. "People are hungry for good sleep," says founder Stephanie Morimoto. "They should be, a great sleep routine is a great self-care routine." She continues, "With Chill the Night Away, you can absorb the formulation faster through your skin than taking oral supplements while getting the benefit of all three power ingredients together. Plus, you can moisturize with shea butter and almond oil." Morimoto adds, "No other lotion combines these powerhouse ingredients to moisturize your skin while helping you rest easy."
6. Major Lasers And Magic Wands
Various forms of beauty-boosting technology were on display at IBE Dallas, from high-powered machines so big they take up a room to tools small enough to be held in your hand.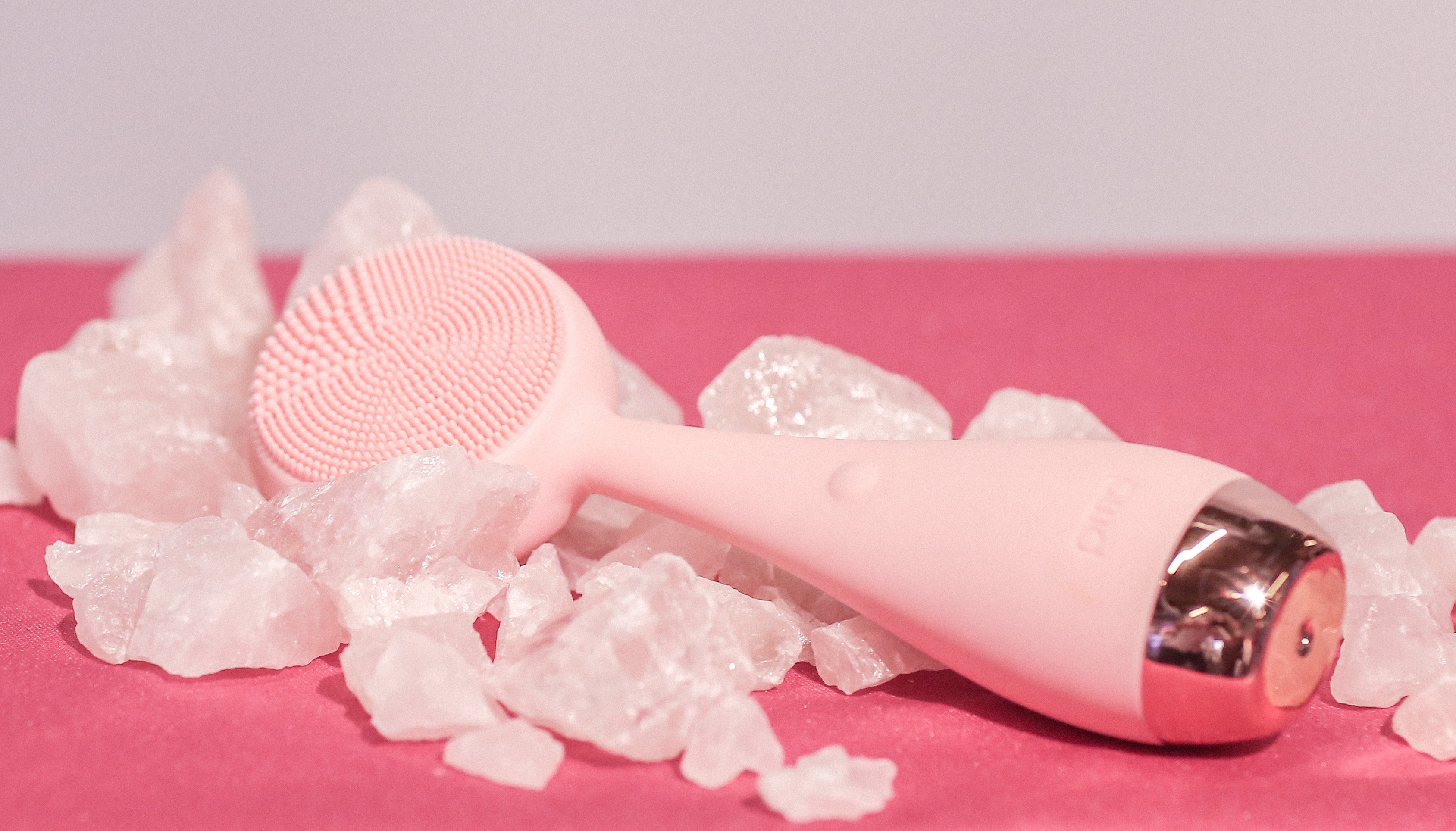 Erchonia: IBE Dallas attendees entering Sixty Five Hundred were greeted with a surprising sight of a fellow attendee undergoing a laser treatment on the show floor. The laser treatment from Erchonia's Zerona Z6 is purported to melt fat away as treatment recipients lay idly on a table. "The Zerona Z6 works by creating a temporary pore in the fat cells allowing the triglycerides and fatty material to seep out," says Erchonia sales manager Joseph Zapolsky III. "Once this happens, the triglycerides and fatty material can safely be removed through the lymphatic system, and they are also more bioavailable to be used as the body's natural energy source." If you missed the chance to get your fat zapped at IBE Dallas, the Zerona Z6 will be firing away at the New York edition of IBE in August. Can't wait until then? Check your local spa. "Because the Zerona Z6 has OTC clearance from the FDA, it can be sold to any business," says Zapolsky. "This is what makes the device unique and why it is such a perfect fit for the spa industry. You can receive the treatments at a spa, a high-end fitness center and at doctors' offices."
PMD: Device specialist PMD figured out how to make one of its bestselling products more covetable. The Clean Pro RQ, the latest iteration of PMD's Clean facial cleansing device, features the same 7,000 vibrations per minute that allowed its earlier offering to get into the skin to break up dirt and oil, but it's also powered with what the company describes as "active warmth technology" from a smooth rose quartz disk. On its own, the rose quartz is cool to the touch, making it ideal for swelling in the morning. At nighttime, it can be warmed to thrust serums and oils deeply into the skin. 
001 Skincare London: Growing up in Hong Kong, 001 Skincare London founder Ada Ooi, a celebrity facialist and acupuncturist now living in London, was accustomed to multistep beauty rituals that incorporated beauty gadgets, but she always found the devices' cords and adapters problematic. She wanted to create simple beauty devices not requiring electricity. First came 001 Skincare London's Eyecicle eye area treatment device. In November, Ooi took the brand's Temperature Conditioning methodology a step further with the CRYOpress facial roller. "We want to shock the skin and draw blood to the area to boost circulation and pump up oxygen level," she says. "This process helps flush toxins and treat most aging concerns, dull skin, puffiness, fine lines and pigmentation. You'll see and feel the difference right away."
7. Better Body Care
Beauty brands are turning up the quality dial on body-care products to supply benefits often associated with facial care for the area below the chin. They're wooing customers beginning to wake up to the fact that much of what they've slathered on their body is subpar and show a willingness to spend more for their lower parts.
Body Barrier: Body Barrier is a new masstige brand from veteran beauty manufacturer Fresh Formulations. Its selection features 20 stockkeeping units divided into four cleansing product types: the serum-like body wash Soap Jel with concentrated topical actives such as ceramide-3; the wedge-shaped, non-stripping Soap Bar; ultra-thick cleansing gel Soap Balm; and Soap Scrub with sugar crystals that dissolve into a creamy lather. The Cactus Water Crush Soap Jel, which has vitamin-, antioxidant- and electrolyte-rich prickly pear oil, and Bamboo Untox Soap Balm featuring a fun jelly texture are expected to be bestsellers. Body Barrier's gentle non-comedogenic formulas are designed to maintain a healthy pH, and steer clear of synthetic fragrances and familiar allergens.
Beard Buzz: Beard Buzz is the brother line to Sweet Mary Jane, which was developed by the late Sam Musallam, a family physician who believed CBD could aid his patients greatly. It started because Musallam's wife Dee Morales and her daughter Mallory felt guys deserved products with premium CBD. One of Beard Buzz's most distinct products is Baller Buzz, a stick body lotion with 50 CBD milligrams to calm anxiety and aches. Morales explains, "I am a freelance TV producer for news and sports, and I work mainly with men, often under brutal weather and tense conditions. My daughter Mallory is a big gym goer, and we both decided that men were squeamish about applying body lotion in front of other people, so we put our lotion in stick form and, zip zap, the guys are moisturized. It slips into the gym bag or a backpack in a low-key way."
Dermatologist's Choice: Dermatologist Richard Bottiglione created the Pre-Bath Oil to address his patient's eczema and dry skin. As its name suggests, the product is supposed to be applied prior to a shower or bath to allow the natural oils, including sweet almond and jojoba oils, in its formula to soak into the skin to safeguard it from the allergens, harsh soap and hot water that contribute to irritation. The Pre-Bath Oil, which is being repackaged for a contemporary look, can be turned to as a lotion replacement. It's intended to smooth the skin and give it a nice glow.
8. Blazing Hot Sun Care 
In the first quarter of this year, The NPD Group reports sunscreen sales were on fire, rising 22%. The growth of self-tanner wasn't far behind, and sales in the product category lifted 20%. Certainly, interest in sun protection is strong. Indie brands are reacting to the strong interest by unleashing a spate of mineral SPF items and self-tanners.
The Naked Bee: With chemical sunscreen ingredients oxybenzone or octinoxate under the microscope due to policies in Hawaii and other jurisdictions banning them in attempts to save coral reefs, formulas with mineral filters zinc and titanium dioxide are gaining steam. But mineral sunscreens are subject to more complaints than their chemical counterparts, largely due to a white cast they leave because they're hard to rub in. The Naked Bee's Disappearing Zinc SPF 30 sidesteps the white cast while delivering 15% zinc for sun protection. Befitting the brand name, the sunscreen has a helping of honey in its formula for a sweet aroma, and antibacterial and antioxidant properties. With the health of the ocean in mind, The Naked Bee takes pride in its biodegradable products being formulated not to harm reefs.
Tropic Labs: Most people don't want to stay out of the sun for good even if they know that might be best to ward off skin cancer. Tropic Labs recognizes that they seek the sun, even for tanning, and tries to make their time in the sun as healthy and enjoyable as possible. It's reef-safe trio of products includes Tan Smart, a broad-spectrum sunscreen that facilitates tanning; Base Tan, a lightweight body lotion that optimizes its users' natural tanning abilities; and Over Exposed, a cooling sunburn recovery gel. Tropic Labs' science-meets-nature formulas are driven by what it has termed the Tropical PhytoComplex with 11 oils and butters from fruits and nuts such coconut, shea, kakadu plum, cacay, tamanu and babassu, and Tan Boost Technology consisting of tan accelerator acetyl tyrosine, adenosine phosphates to prevent light-induced damage, and skin conditioners vitamin B12 and hydrolyzed vegetable protein.
Fruit Of The Earth: Fruit of the Earth, the world's leading producer of aloe vera gel, has released an expansive Cabana collection of sun products in mentha, blood orange and Manuka honey varieties. The oxybenzone- or octinoxate-free collection boasts after-sun aloe vera gel, SPF 50 lotion and spray, SPF 30 spray and SPF 8 spray for tanning lovers desiring a tad of protection as they lay out. Decorated with blue, yellow and red stripes, Cabana's packaging appears at home in resorts, but the line's affordable pricing widens its relevant distribution partners to drugstores and grocers, among numerous possibilities.
9. Sheet Mask Shakeups
Do you even remember life before sheet masks? Since their debut a few years ago, the versatile skin solution has become a bestselling product category and beauty regimen staple. Fickle beauty consumers are always on the hunt for what's new, so sheet mask makers have pushed innovation by adding interesting ingredients, introducing forward-thinking formats and finding different body parts to sheet treat.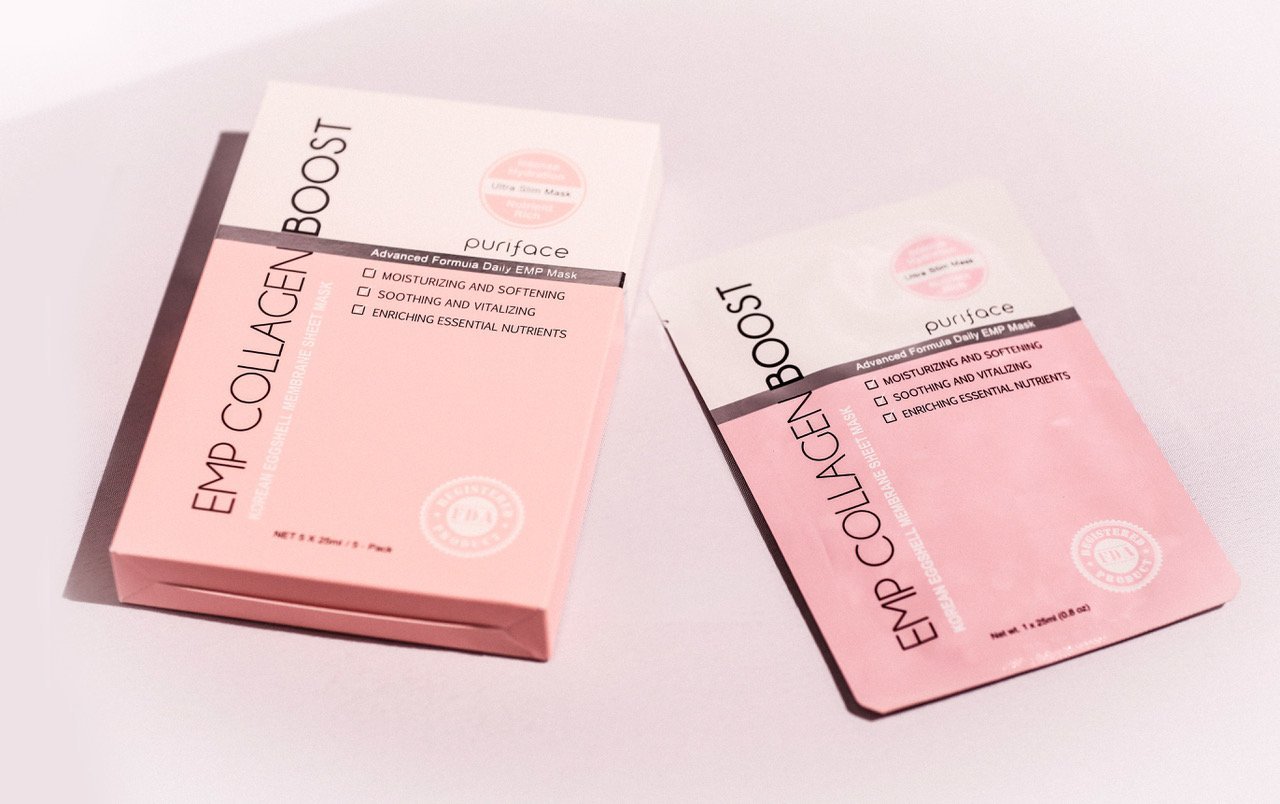 Flaunt Body: Flaunt Body founder Cameron Alexis Moore debuted her intimate skincare brand and its first product, Post Shave Bikini Line Mask, at IBE Dallas. The brand is currently taking pre-orders on the product, which features a pair of wide bio-cellulose strips designed to fit the contours of the bikini line and upper thigh. Post Shave Bikini Line Mask retails for $9 for a single mask and $40 for a pack of five. Moore already has two additional intimate area and shaving solution products in the works: an Exfoliating Scrub in a stick form intended to help prevent ingrown hairs along the bikini line and a Brightening & Correcting Derrière Mask.
Puriface: K-Beauty is unparalleled in its use of inventive and occasionally downright weird—donkey milk? Snail slime?—ingredients. Paul and Phoebe Rho, the Korean American duo behind sheet mask company Puriface, are continuing the push the envelope tradition with their most recent launch, EMP Collagen Boost Sheet Mask, featuring eggshell membrane as its marquee active. While some odd ingredients' benefit claims can be dubious, eggshell membrane has bonafide medical research behind it. In clinical studies, the organic substance has been shown to have anti-inflammatory, anti-aging, antibiotic and moisture protection effects as well as increase cellular activity and collagen production. The EMP Collagen Boost Sheet Mask retails for $14.99 for a pack of five and is available on the brand's website.
Lapcos: Founded in South Korea, Lapcos cracked the stateside beauty scene in 2017, masks a-blazing. Its comprehensive collection of sheet masks, skincare, haircare, fragrance and color cosmetics is available most places the beauty cognoscenti shop: Revolve, Riley Rose, Free People, Saks Fifth Avenue and, of course, K-Beauty destinations like Soko Glam. The company's most recent launch, Good Morning Quick Mask, is designed to work in five minutes flat for those mornings when a 15-minute reprieve is not possible. Good Morning Quick Mask is formulated with cooling, calming  and hydrating ingredients like witch hazel, aloe vera, centenella asiatica, camellia sinensis leaf and red ginseng extracts. The grab-and-go mask comes in a petite 30-count box complete with pincers that the brand recommends storing in the refridgerator.
10. Sparkly STuff
The minimal movement has splashed the beauty industry with black and white. There's nothing wrong with black and white, but sometimes indulging the senses with glitter and glam is extremely satisfying. Brands are acknowledging the pine for shine and enhancing their products with sparkle.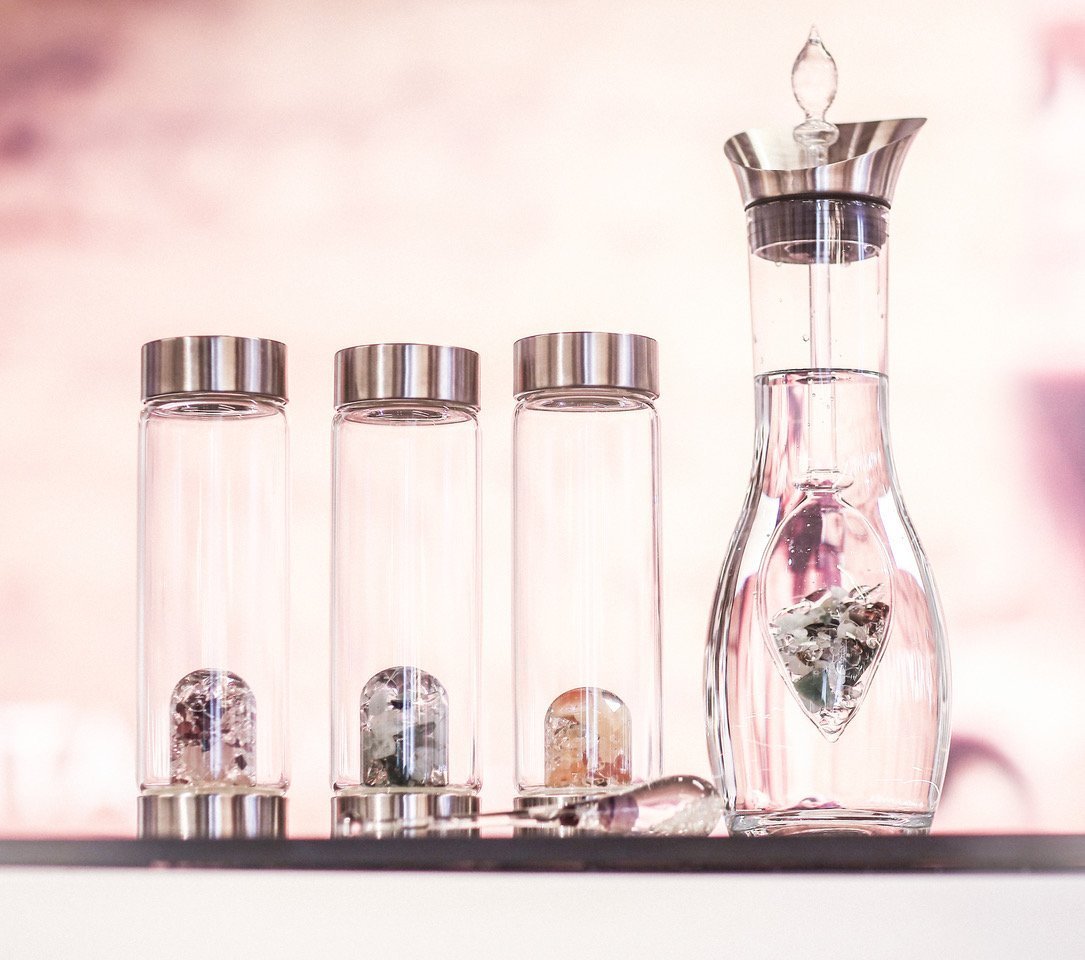 Restorsea: Skincare customers going for the gold should consider Restorsea's 24kt Liquid Gold Face Oil. Gold flakes in the product leave a glow on the skin, but brand founder Patricia Pao points out they have a skincare purpose that's not purely superficial and mentions colloidal gold is an effective healer. On top of the gold, 24kt Liquid Gold Face Oil has vitamin C for brightening, squalene for hydration, brown algae for firming, and Restorsea's proprietary aquabeautine XL, an enzyme released by hatching salmon, for redness reduction. "I created the product to fight oil with oil. Those of us with oily skin have dehydrated skin because all we want to do is to wash away the excess sebum. The problem is that the body thinks that the skin is dehydrated and starts creating even more sebum," says Pao, winner of this year's BeautyX Retail Summit Race for Shelfspace. "The 24kt Liquid Gold Face Oil tricks the body into thinking that it is perfectly hydrated and stops [it from] producing excess sebum."
VitaJuwel: Diamonds have extended beyond haircare and engagement rings to water bottles. German gem water bottle purveyor VitaJuwel elucidates diamonds are believed to channel divine energy and drinking with them in your bottle is certainly divine. Of course, diamonds come with a princely sum, and VitaJuwel's diamond water bottle is $330. For those looking not to spend so much on their hydration implement, the brand has a plethora of gems from clear quartz and rainbow moonstone to emerald and amethyst in its arsenal, not to mention a surfeit of gemstone blends, in water bottles that are more than $100 less than the diamond version. The gems are paired with borosilicate glass, stainless steel, BPA-free plastic and silicone in VitaJuwel's vessels.
Honey Belle: No one wants their beauty tool to be the skincare equivalent of a basic wrench. Honey Belle guarantees its facial rollers aren't boring by adding rose gold accents. The rose gold accents provide gleaming elements in facial rollers available in a multiplicity of gems such as blue spot jasper to promote inner strength, dalmatian jasper to spark happiness and creative playfulness, amethyst to encourage relaxation and positivity, and black obsidian for healing. Honey Belle has consistently improved the structure and integrity of its facial roller. Founder and CEO Iris Cherng says, "We've incorporated a thicker handle for it to remain sturdy during usage and transportation as well as included a noise-cancellation piece that allows the roller to glide smoothly and seamlessly without any squeaky friction from the metal prongs grazing against the stone." Honey Belle recommends customers use its beauty tool with Elixir, a facial oil made from organic cold-pressed hemp seed oil.