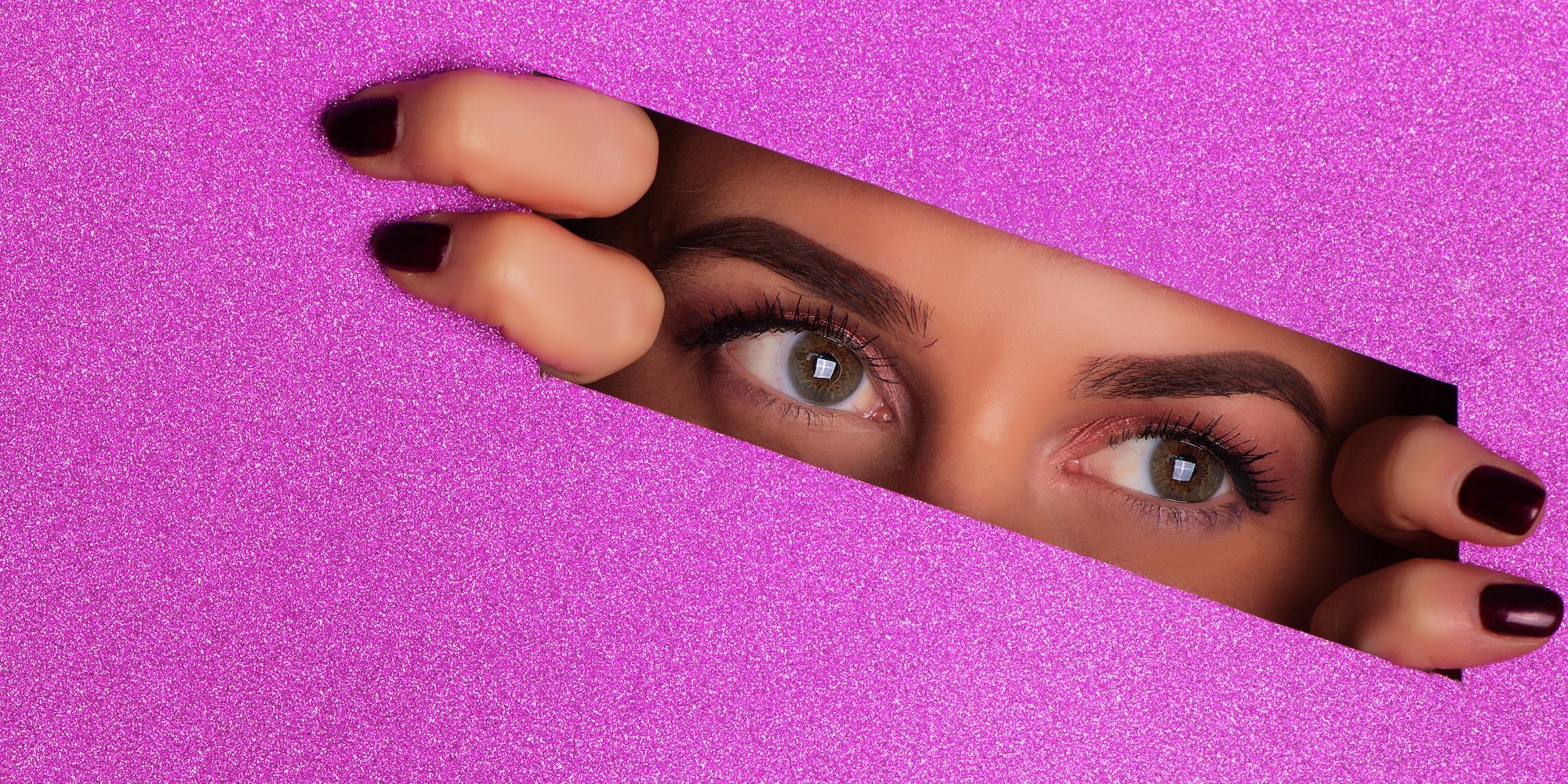 20 Bold Indie Beauty Predictions For 2019
This year served up plenty of indie beauty highs (the president signed the Farm Bill into law Thursday to legalize hemp-derived CBD) and lows (remember when minors were working at a organic personal care manufacturer?). The beauty market saw the auspicious launches of scores of brands, including Apto, Aether, Myro, Queen V, Undefined Beauty, PYT Beauty and Type:A, and investments in companies such as Mented and Mayvenn run by people of color. Retailers pounced on wellness with the likes of Anthropologie and Bloomingdale's translating Goop-y merchandise for their customer bases, and an Indie Beauty Shop went live on Amazon.
Uncertainties abound about the changes to indie beauty that could happen next year. Will the economy and consumer confidence stay strong to the advantage of prestige beauty? Will the mass segment improve? Will beauty brands finally be done with influencers? Will luxury companies embrace Amazon? While we await the answers to those questions, we have few ideas about what we'll be covering in the months ahead. Here are our predictions of 20 trends to watch in 2019.
1. Green beauty will be back
Clean beauty reigned in 2018. The Clean at Sephora program was introduced, and Credo clarified its stance on clean beauty to zero in on the safety of ingredients. The impacts of beauty products on humans, not the earth, was the emphasis. A shift toward interest in the planetary effects of products is underway. The debate over plastic waste is central to this shift, but elevated scrutiny of the sources of palm oil, coconut oil, argan oil and more is involved, too.
"It has a lot to do with our political situation, but also with the growing awareness of climate change, with several countries and U.S. states banning single-use plastic bags. Consumers are beginning to see how their money spend affects the environment, communities and animals," says Lin Chen, founder of beauty marketing and branding firm Pink Moon. "In my Facebook feed, I am always seeing all sorts of videos showing how much single-use plastic is in our ocean. The more the videos become viral, the more consumers begin to care and want to get involved to have a cleaner planet."
Green beauty places responsibilities on brands to fully track their footprints. Victoria Fantauzzi, creator of A Night For Green Beauty and co-founder of La Bella Figura says, "I predict there will be more accountability—rightfully so—for brands to be able to walk their talk and be open about ingredient sourcing, traceability and formulation knowledge."
2. The new green beauty won't be wishy washy
When natural beauty came onto the scene in a major way, it was slammed for being good-smelling stuff in a jar that didn't work. Natural brands began to pack their formulas with actives to combat the sense their products did nothing. Today, they can turn to eco-friendly technology to amplify their recipes. Consumers will be hearing a lot more about green chemistry, a field dedicated to creating compounds in labs that don't have the sustainability issues of many ingredients plucked from the ground while avoiding the noxious effects of the chemical industry. And they'll be learning about, for example, advanced plant stem cell extractions that lead to pure ingredients without deleterious consequences.
"Green tech is appealing from a formulation perspective because it allows for greater innovation. Now, we can talk about that advanced technology in a totally clean and green formula," says Rachel Roberts, founder and CEO of branding and marketing agency Oyl + Water. "It's appealing from an operational perspective because it creates efficiencies. And, as a conscious entrepreneur who cares about human and planetary wellness, green tech promises answers to environmental issues as well."
3. The anti-SPF movement will have its day in the sun
For years, it's been beauty canon that you should never go out in the sun without serious sun protection. But, as beauty formulations from shampoos to serums became cleaner, synthetic chemical-laden sunscreens have been questioned concerned consumers and marine life advocates. Add to that the banning of oxybenzone in Hawaii and new scientific studies extolling the benefits of sun exposure, and you've got a fertile environment for conscious sun worship that throws shade at SPF use. 
"It's going to gain momentum," says Nadine Artemis, founder of clean beauty brand Living Libations. She wrote a chapter in her book, "Renegade Beauty," about safe sunbathing. "Besides the chemicals and the toxins in sunscreen products, we're also turning off our body's alarm system for saying, 'Hey, you've been in the sun too much. You want to get out,'" she says. "Also, we're blocking off the ability to absorb vitamin D, which is so essential for our health and our beauty. For me, engaging with the sun is one of those ways where I know if I do that very pleasurable activity, then I'm super charging myself and my skin in a way that no beauty stuff can do."
4. Consumers will get high on their beauty supply
CBD has been touted for not being psychoactive to widen the customer pool for weed-related products. For some brands, though, mood alteration is the point. Kin Euphorics isn't afraid to talk about the high its products impart. "Kin Euphorics is bottled for sharing and formulated for effect, created using both adaptogens and nootropics that leave you with a natural feeling of euphoria, clarity and uplifted relaxation," says co-founder Jen Batchelor. "Kin believes in a night where social isn't sinful and self-care doesn't stop at sunset. It didn't exist at the bar, so we created the world's first euphorics to elevate your state, connect with others, and take back our morning afters."
5. A new green beauty retail guard will rise 
The last two years saw the holy trinity of green beauty retail, Credo, The Detox Market and Follain, open New York locations. In 2018 alone, Follain planted shops in Seattle, Washington, Dallas and Bethesda, Md., in addition to New York. Now that these retailers have crossed into chain terrain, 2019 will be the year that green beauty retail upstarts make their presences felt on streets and at shopping centers with strategies that are NYC-free. "If I went to New York, I might be the fifth or sixth player in the city," Aillea founder Kathryn Dickinson told Beauty Independent last year. "I don't think that's terribly exciting. Not to say that I won't go there one day, but it's not on my immediate radar. I like the smaller cities that are very health-forward. I don't believe in predatory real estate. The whole country is wide open and starving for clean beauty." While the bigger players were swept up in the Manhattan real estate hustle, Dickinson opened up a handful of locations, including in Atlanta, Charleston and Raleigh. Other players to watch are Trellis Beauty, Shop Good and Lemon Laine.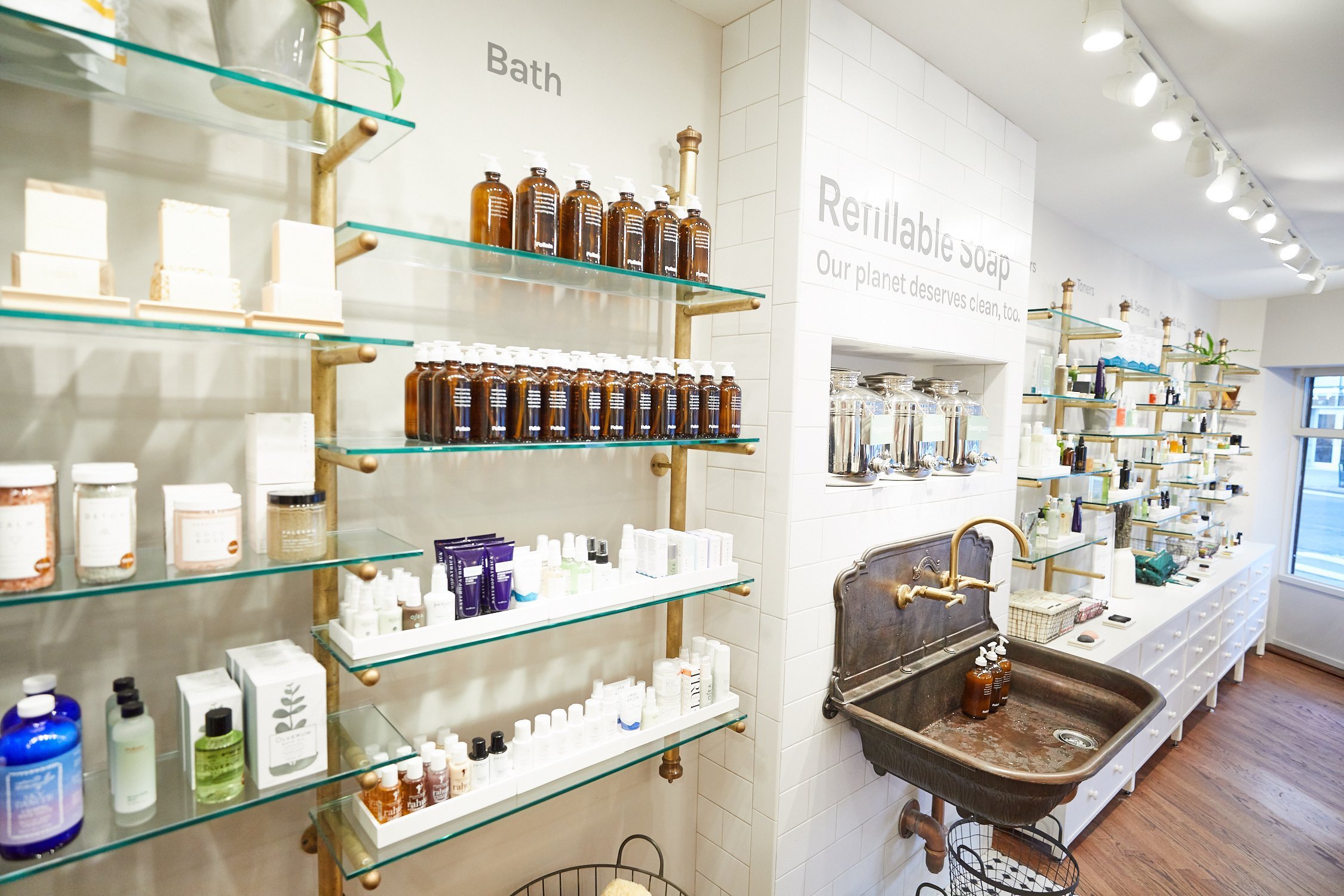 6. Beauty and wellness media will go niche, authoritative, stylish and connected to vetted merchandise
Publishing houses didn't reverse a string of rough years in 2018. Condé Nast in particular was a well of woes this year. The magazine Glamour ran its final print issue, editorial darling Phillip Picardi left to lead Out magazine, rumors swirled that Anna Wintour would exit, and it embarked on a difficult search for a CEO to replace Bob Sauerberg and bring a big vision to steer the company to the light at the end of the tunnel. Certainly, Condé Nast wasn't the only troubled media player. Even Mic, once a celebrated specimen of the millennial reinvention of the press for the digital age, laid off the majority of its staff and sold to Bustle for less than $5 million after raising $60 million.
As the giants crumble, crafty media-commerce hydrids will gain ground. Like many indie beauty brands, they look cool, are attuned to their audiences and eschew the rules that encumbered revenue models of their forebears. Svn Space, the CBD and hemp wellness information and product destination, is case in point. It's treading on High Times' territory, but addressing a rising group of hemp and CBD enthusiasts not enmeshed in the longstanding marijuana culture. "We created a female-friendly website that we wanted to be welcoming and elevated," says Megan Villa, creative and content director of Svn Space. "A lot of people have a stereotype of hemp. They think of hemp friendship bracelets and hackie sacks. We wanted to destigmatize the plant and get away from the hippie vibe." The site sells decidedly unhippie products from Aur, Shea Brand, Life Elements, Vertly, The Good Patch, Juna and more.
7. Commitments to improve society will become interwoven with indie beauty business models and not simply contracted out to external nonprofits
Charitable connections have become musts for beauty brands. Whether it's through support for 1% For The Planet, She's The First or The Humane Society, they're linking their businesses to issues that are undoubtedly important to their founders, but that they also think will encourage purchases. Data is piling up to provide evidence that consumers care about corporate altruism. A Unilever study, for instance, found that a third of consumers buy from brands they believe are doing good socially or environmentally.
Charitable giving is to be commended, but brands' nonprofit selections often feel more like marketing pushes than true devotion to causes larger than their operations. Moving beyond giveback initiatives to internal programs makes relationships to causes seem less remote and promotional. The B Corp proliferation, Plant Apothecary's reliance in part on adults with physical and mental disabilities to produce products, and new brand Undefined Beauty's commitment to address societal concerns in its business practices illustrate moves toward taking responsibility for the greater good in-house.
"I believe real social impact and sustainable change doesn't come in the form of simply donating to charity. It's about elevating the mantra of 'Be good. Do good,''" says Undefined Beauty founder Dorian Morris. "As society starts to wake up and understand how their purchase decisions can be a form of resistance and empowerment both good and bad, I think consumers will align themselves with conscious brands who make an impact through socially-responsible, ethical practices and business decisions."
8. Pod retailing will become increasingly common
The retail apocalypse has come with significant destruction. This year, some 4,000 stores have closed in the U.S., according to Coresight Research. Antiquated practices, Amazon and failure to meet consumer expectations have spelled doom for many brick-and-mortar doors. As the store landscape contracts, stores that excel become more precious, particularly for indie beauty brands that get lost in the noise online. However, they can be costly and difficult to enter for startups.
Pod retail concepts, mashups of pop-ups and stores, have emerged to give young brands, especially those bred digitally, entrée to physical space. The Market @ Macy's, Showfields and The Gathering Shops are different takes on the pod retail concept. Each have their own method for easing the financial burden of retailing. Brands pay an upfront fee to be part of The Market @ Macy's for one to three months and retain 100% of their sales. The Gathering Shops inks licensing agreements with brands and receives a percentage of their sales.
David Rodrigues, co-founder and CEO of Elysian, a participant in The Gathering Shops, says, "This kind of retail format is only going to continue to grow and expand in order to offer customers new experiences from exciting brands they've never heard of before while offering indie brands and designers an opportunity to get into a retail space they traditionally wouldn't be able to access."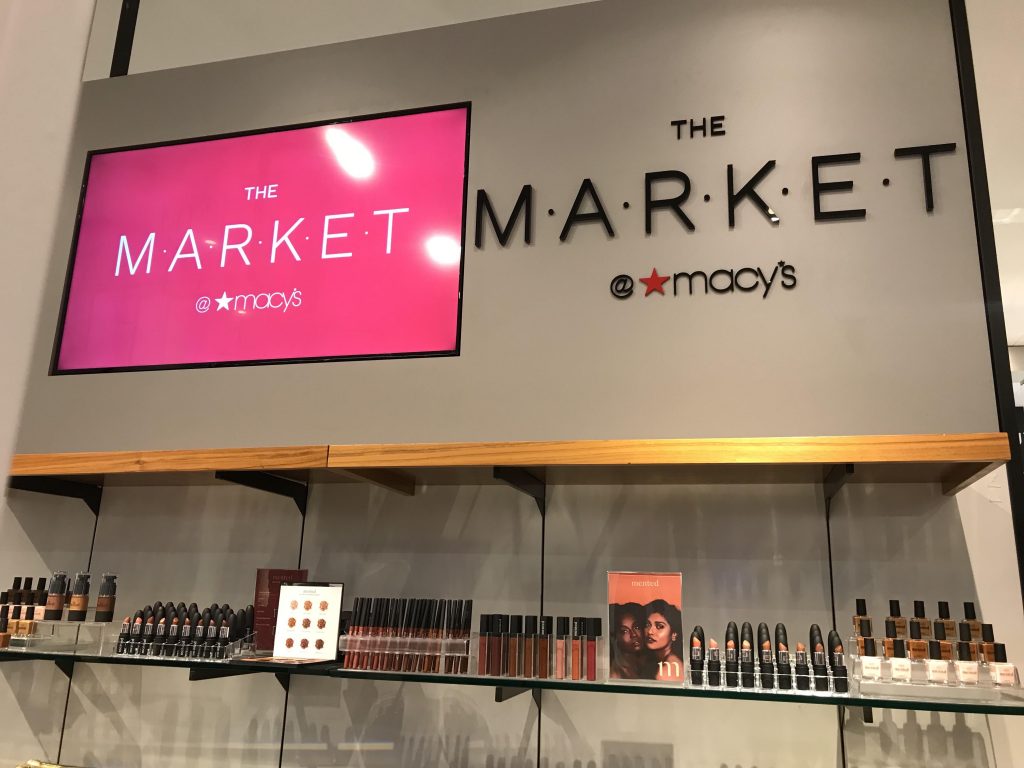 9. The inside-out beauty category will span the medicine cabinet
Ingestibles made inroads in beauty with products designed to deliver beauty benefits. The Beauty Chef's Glow Inner Beauty Powder and Hum Nutrition's Red Carpet Skin Hydration Supplement are products exemplifying beauty-tailored ingestibles. With customers becoming accustomed to those products, the purview of ingestibles at beauty stores is expanding from items with direct beauty associations to offerings developed to combat headaches, digestive discomfort and other ills regularly plaguing people. "It's about redoing the medicine cabinet in a way that's very clear, transparent and interesting," says Therese Clark, partner and CMO at beauty brand development and sales agency Creme Collective, and founder of intimate skincare brand Lady Suite, "For example, Hims started doing it with men's Viagra. We're seeing more efficacious natural replacements for typical medicine cabinet options."
Of course, supplements, no matter what they're for, are virtually unregulated, and there's little to no proof that most of them are effective. But their sales are surging as they're being reimagined to suit millennial preferences. Millennials aren't avid fans of doctors, and the pharmaceutical industry is regarded suspiciously. "We know there are pharmaceutical lobbies that are very politically-involved, and pharmaceuticals may have long-term compromising effects," says Clark. "There's a lot more wellness-oriented care and integrative solutions."
10. Influencers and editors will say no to swag
Not everyone will jump off of the freebie train, but a growing number will opt out of press relations packages. Samantha Ravndahl, the influencer known on Instagram as ssssamanthaa, is leading the charge. She's taken herself off the PR lists of around 45 brands. Ravndahl had been receiving 10 to 30 packages weekly. In a YouTube video revealing her decision, she says, "It's so much stuff. It's over the top, and it's just not interesting content to show you guys."
Ravndahl dives into the many reasons she's choosing to stem the PR packaging stream. Waste is an important one for her, but she's also convinced the drive to make more and more products to chase influencer mentions leads to worse merchandise. "It's kind of the same stuff being pushed out as quickly as possible," she says. Additionally, Ravndahl notes that getting products gratis makes out of touch with her fans. She didn't realize how much shipping cost until she tried to buy some brushes. And she reminds her audience that, with PR packages, comes expectations on behalf of brands that perhaps aren't always warranted. Ravndahl explains, "PR is 100% a business transaction. It's not because the brands just really like these influencers."
11. CBD beauty product shoppers will ask for documentation
Cannabidiol (CBD) has sparked what may be the biggest gold rush the beauty industry has ever seen. Skincare items with CBD are sprouting like weeds and the range of quality is enormous. Amid the outpouring of CBD products, it's difficult for consumers to tell the difference between formulas, especially as weedwashing spreads and brands hop on the CBD bandwagon without putting CBD in their products. To separate real CBD products from pretenders, consumers will begin asking for brands to prove they have CBD in their formulas. Specifically, they'll ask to view a certificate of analysis showing the results of potency testing determining a product's CBD levels.
CBD skincare brand Code of Harmony has its certificate of analysis on display online for consumer perusal. "CBD brands should put their testing results up on their website," asserts founder Janet Schriever. "It shows transparency. It shows that the brand has done their due diligence and has selected a clean, quality, purity-tested CBD."
12. Tokenism won't be good enough 
In 2018, beauty brands contemplated inclusivity when developing products and marketing campaigns. But representation didn't broaden to the extent it should. What about more than one plus-size woman per campaign? After all, most women in the U.S. are plus-size. What about featuring people with disabilities? About a quarter of Americans have a disability. How about acknowledging the expanse of South Asia, Latin America, South America and Africa? And perhaps more than subtle nods to baby boomers, gen x and the LGBTQ community wouldn't be too bad. Lithe millennial women don't define beauty.
"It's very obvious to a consumer when a brand puts up an Asian or black model. It can feel token and inauthentic or done in an insensitive way," says Emilie Rudman, founder of the luxury nail polish brand Emilie Heathe. "It's about showing a diversity of faces in the marketing. You will start to see people of all backgrounds in marketing. It should just be there. It should be how we present ourselves, take it or leave it."
13. Beauty brands will migrate to tween apps as they search for alternatives to social media giants
The kids don't think Facebook is cool and even grandparents are over the political vitriol and ad-heavy feeds. Though Instagram, which was acquired by Facebook in 2012, remains incredibly popular, users of the photo-sharing app are starting to jump ship due to ad fatigue and the (lack of) privacy practices of IG's parent company.
For beauty brands, Instagram may have become too polished for its own good, losing the intimacy young consumers crave. Taylor Rohwedder, co-founder of digital marketing agency Wimze Digital, says they "want to see real-world examples of products at work and the faces behind them, and they want that experience delivered by someone they know and trust. Instagram's formula for promoting ads has them look and feel like posts or Stories from accounts that users have chosen to follow, which is intrusive and misleading. This can be a huge deterrent for some users and has begun pushing people away from the platform in search of more authentic places."
Rohwedder points to platforms like YouTube as a place where brands can offer a less-edited experience that's more conducive to exploring beauty. She says, "Beautiful IG feeds are great as mood boards for brands, but they need to be supported by a channel that's less airbrushed. Whether that's Tik Tok or Vero or something else, real relationship-building through these channels will be key."
14. More serial entrepreneurs will wade into beauty and wellness
The days when every new beauty brand was launched by a founder who not only never worked in beauty, but also never started their own business are over. This year, there was a marked uptick in investor-backed serial entrepreneurs diving into the beauty business, and the wave shows no signs of breaking. "Any investor [favors] the prior entrepreneurial experience of a founder," explains Ashleigh Barker, vice president at investment bank Michel Dyens & Co. "They've been faced with challenges and, whether successful by definition or not, have proven to have the grit needed create, build and persevere."
Barker believes cushy exits fueled by institutional capital is yielding budding serial entrepreneurs ready enter the fray once again. "The entrepreneurial spirit is a bug. You have it or you don't. First-time founders…may have reached the limit of their capacity to grow a brand, but why stop there? The serial entrepreneurs behind these brands know the hurdles and roadmap to building a brand and aren't afraid, if anything they can't wait to do it again," she says. "More and more, I'm hearing first-time entrepreneurs see a path to exit and already have the next 'big' idea in their head that they can't wait to explore."
15. Menstruation awareness will begin to extend to the workplace
Brands such as The Honey Pot Company, Thinx, Sustain and OrganiCup have played major roles in casting aside the shadows that have loomed over menstruation. They talk frankly about periods and normalize a normal occurrence. That normalization has widespread implications for the understanding of women's health and acknowledging it as part of routine activities. For instance, there's a nascent movement around consideration of menstrual cycles in workplaces, especially as more and more women helm companies. Brands can help the movement with education, information and products to open up the discussions about menstruation in office settings.
"In a 100% women-owned and -managed company, we really need to be cognizant. We are really conscious if one of our fellow workmates is struggling, and I think we have an opportunity to change the way work is done," says Clark. "At the company, mothers are able to bring their babies to work, breastfeed at work and take maternity leave. We are really open to women and their experiences, but it's absolutely true that we need to have better monthly care."
16. Indie beauty brands will be built with global markets in mind
The U.S. may be the epicenter for indie beauty, but consumers in other countries, including Germany, Australia, New Zealand, Canada, Denmark, Finland, Norway, Sweden, Netherlands and the U.K., have healthy appetites for emerging brands as well. Indie beauty brand founders are taking that into account as they forge their brands. Melody Bockelman, founder of Private Label Insider, is noticing beauty businesses built from the ground up with international expansion integral in their sights. In the early stages, they're making sure their formulations, packaging and testing adhere to EU standards and regulations elsewhere. Bockelman predicts, "We will see a flood of North American brands selling in the EU in 2019."
17. Small beauty brands will weigh the value of being part of bigger entities
Several skyrocketing beauty brands were acquired in 2018. Procter & Gamble scooped up Walker & Co. and First Aid Beauty. L'Oréal bought Pulp Riot, and The Hut Group nabbed Eyeko. Big beauty companies will be quite choosy about pick-ups going forward, but remain on the hunt for unique brands that fill gaps in their portfolios or bring crucial capabilities to their infrastructures. However, indie beauty brands will look beyond strategic buyers for consolidation, investment and purchase possibilities to personal care manufacturers and emerging companies sewing together quilts of blossoming beauty businesses.
"As we head into 2019, some people are predicting a weaker economy, a cash-strapped consumer, and increasingly cautious retailers, all of which may lead to a softening environment for investments and exits," conjectures Chris Hobson, president and CEO of Patchology. "Even if the economy stays strong, many independent brands will conclude that they would prefer to be part of a larger entity that can help accelerate their growth while also dealing with the less glamorous parts of the business such as finance, accounting, supply chain and fulfillment. Founders may decide that they'd rather focus on products and marketing and, then, partner with a larger entity to handle the rest.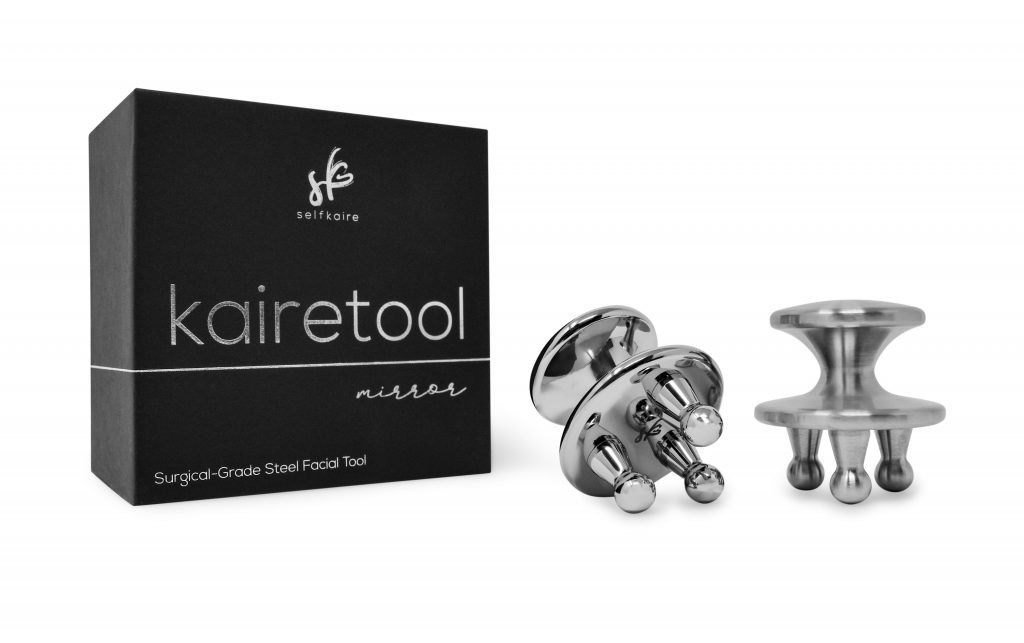 18. Skincare consumers will move on from jade rollers and gua sha to more sophisticated beauty tools 
Jade rollers and gua sha have been gateways to beauty tools for many consumers. Beauty companies are inviting them to travel further down the beauty tool road to discover next-level devices. These companies will be testing products to promote their efficacy. Selfkaire, for example, is conducting a clinical trial to verify the results of using its surgical steel implement. Leilah Mundt, founder and CEO of Creme Collective, says current skincare tools are rather clunky compared to what's to come. A jade roller, she elaborates, "doesn't stay cold. You have to keep putting it in your freezer. What if something stayed cold, and you could get all of the work done on your face that you wanted to? There are ways to amp these things up."
19. Beauty brands will dedicate resources to managing customer reviews
The Sunday Riley controversy around employees writing fake reviews underscored the importance and consumer skepticism of beauty product reviews. Brands will be dedicating money and time to the review process to avoid the Sunday Riley situation, and keep online reviews copious and truthful. On a recent episode of the podcast Beauty Is Your Business, Karen Moon, CEO and co-founder of Trendalytics, forecast the institution of review oversight inside brands. "You know how we didn't have social media teams way back when and, now, it's like the obvious and, then, there's influencer marketing. I think, eventually, there's going to be someone managing customer reviews," she says. "It's like the one hidden asset that people don't manage well that can have such an impact on their businesses."
20. The beauty product medium will be the message
In 2018, shampoo bars went from the beauty fringe to a bonafide trend, especially for eco-conscious brands looking to reduce the use of plastic and water in their manufacturing processes. Some novel product creations were spurred by less lofty goals. Powder lipstick is straight-up cool, and nail polish remover cream that glides on like butter is an intriguing counterpoint to cuticle oil staples. Expect more unorthodox product formats to debut in 2019, often fueled by brands' desire to optimize sustainability, but also driven by beauty consumers' bottomless desire for the new new.